Charleston, one of the oldest port cities in South Carolina, can ideally unleash the carefree vagabond in you. Equipped with nothing other than your sweet will to extensively explore its array of free activities, your stressed heart may conveniently crave for the vacations never to end. However, before plunging headlong into such a wish fulfilling sojourn, carefully consider which places stir you the most – are they historical spots, scenic harbors or romantic gateways? This holy city allows you to visit them all, absolutely without spending a single penny.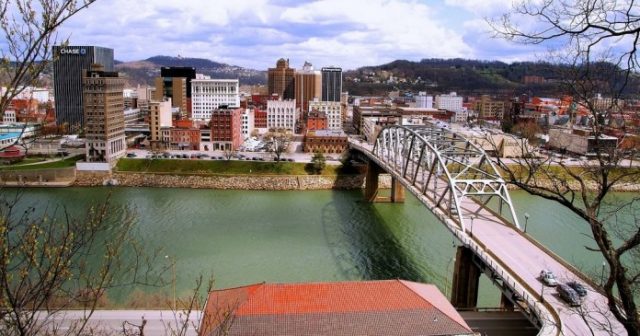 1. Charles Pinckney Historic Site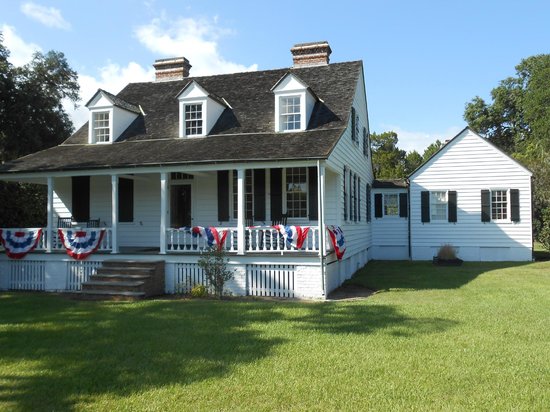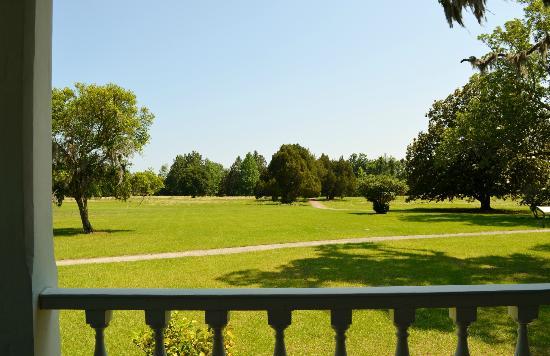 Charles Pinckney, the U.S Constitution's author and singer, was the original owner of this site, called Snee Farm, where a significant number of enslaved Africans worked. When he sold it to pay off his debts in 1817, a new plantation home on 28 acres was built on the grounds, and at present, it is managed by the National Park Service. Ramble off on a pleasant Saturday to enjoy the park's celebration of the local Gullah culture that has vividly passed on through the West African slaves.
How to Get Here
2. Charleston Tea Plantation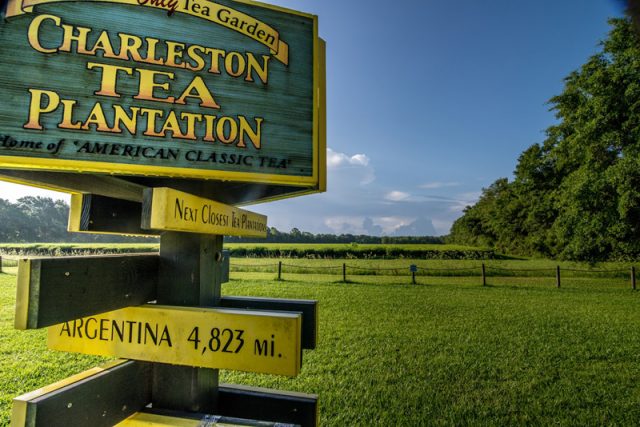 Located at 6617 Maybank Highway, about 20 miles southwest of Charleston, this farm of 127 acres is the country's sole tea plantation, containing hundreds of thousands of tea bushes. To know how classic tea flavors like Governor's Grey, Charleston Breakfast, or Plantation Peach are transformed from leaf to tea bag, take a free stroll around the green grounds, avail the complimentary factory tour or the 45 minutes trolley tour with a narration given by the founder himself.
Plantation Opening Time: Mon-Sat: 10am-4pm, Sun: 12-4pm
How to Get Here
3. Hampton Park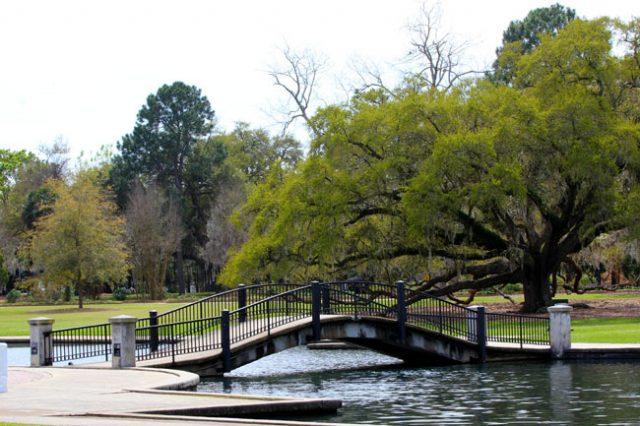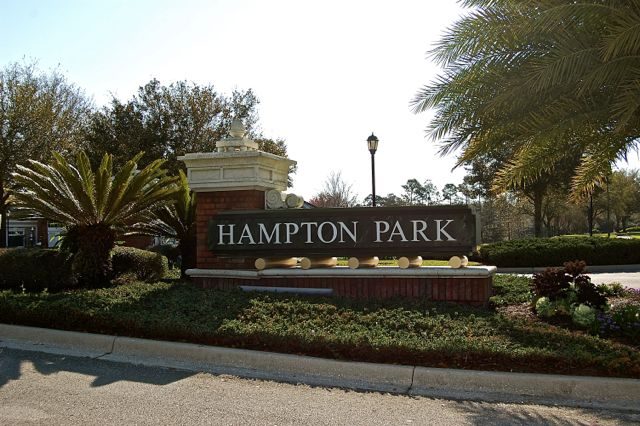 If you wish to derive maximum benefits of the sunny and warm Charleston weather, a visit to this 70-acre park, close to the Citadel military college, would be a pleasing idea. Named after General Wade Hampton, a South Carolinian Civil War general and governor, it is amply equipped with public restrooms, picnic tables, free WIFI and is thereby a hot favorite of walkers, runners, and sunbathers. There are other tempting options too such as seeing mesmerizing floral displays, feeding ducks or engaging in an audio walking tour, "Layers of the Landscape" that can be availed without any charge.
How to Get Here
4. Angel Oak Tree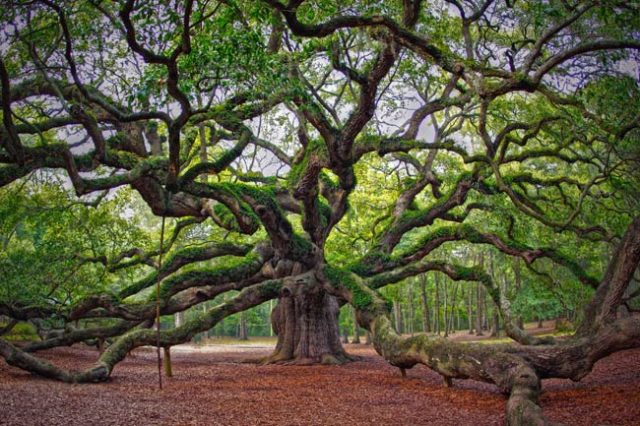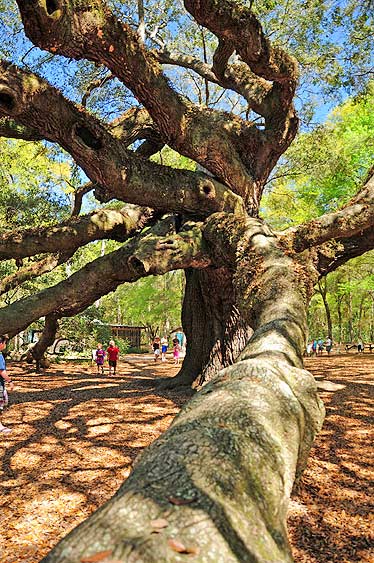 After a long tiring day, head off to this massive old tree, (nearly 1500 years old) on Johns Island, standing 66′ tall and producing a shade of about 17,000 square ft with the help of its sprawling limbs. Just laze about or take photographs so as to preserve memories of its magnificence for ever with you.
Opening Time: Mon-Sat: 9am-5pm, Sun: 1-5pm
How to Get Here
5. The Battery and White Point Gardens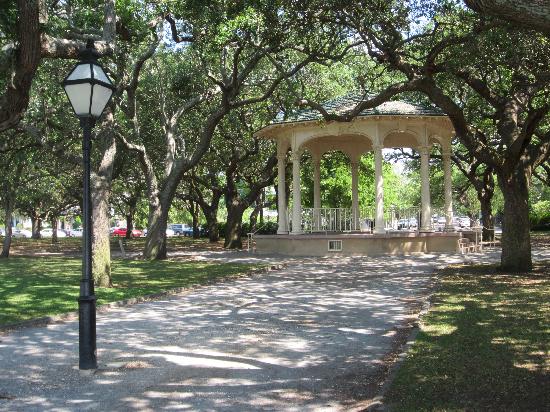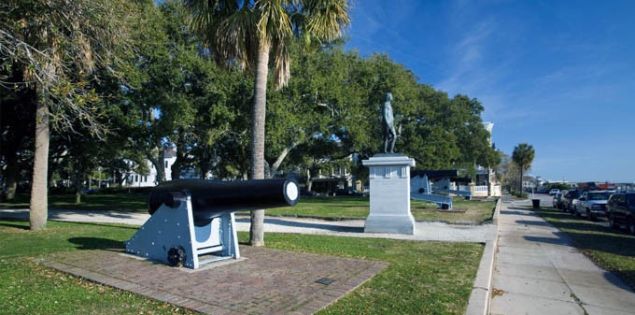 There is a wide concrete slab path perched on top of an old sea wall, called the Battery that is known to have protected the city during both the Revolutionary and Civil Wars. Walk or jog across it and while doing so, enjoy views of Rainbow Row, (a long row of colorful homes) as well as Fort Sumter in the distance. Don't forget to grab eatables at a nearby bakery or sandwich shop on Broad Street for relishing a tranquil lunch at the White Point Gardens close by.
How to Get Here
6. The Old City Market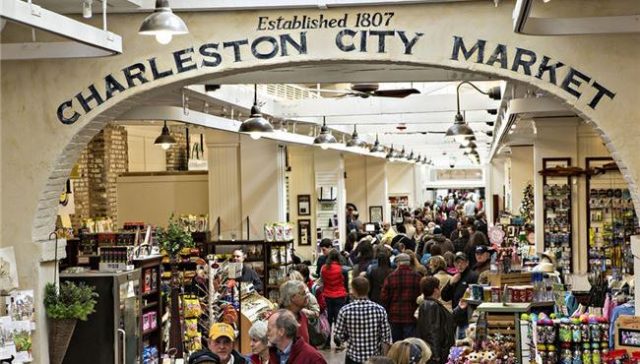 Beginning nearly 220 years ago, this market today is a buzzing point for eager visitors and residents alike; while the former may satisfy their shopping spree in exploring stalls of toys, leather goods, and souvenirs, for the locals it's just an alluring time pass. Extending from Meeting St. to East Bay St, it is also sometimes called "Slave Market" in remembrance of the plantation food that the slaves purchased. Just hang around or make time to collect baskets of sweet grass and palmetto leaves from the "basket ladies" but be on your guard from tricksters.
Opening Time: Every day from 8:30am-5:30pm
How to Get Here
7. Folly Beach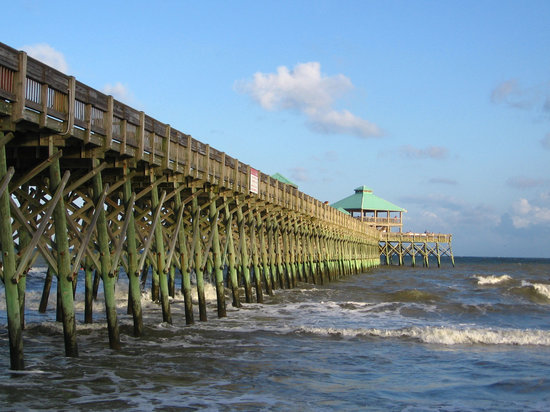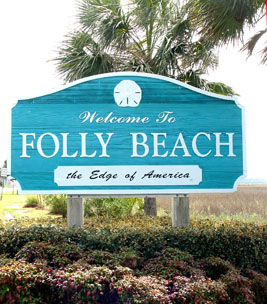 There can be nothing more inviting than basking under the Southern sun, and the ideal destination for such a bewitching diversion? Why, it's undoubtedly the long stretch of serene coastline, Folly Beach. Also called "The Edge of America", this family-friendly beach is an all time hit with college students and vacationers. Not only can they satiate their adrenaline rush by surfing or engaging in varied water sports; but casual eateries like Taco Boy and Rita's are places where they can take care of their growling tummies too. The icing on the cake is obviously the variety of sea shells that are found all along the clean sand.
Some Rules Regarding Pets: No dogs are allowed on the beach from May 1st to September 30th between 10 am and 6 pm (high season and peak time). During off-season from October 1s to April 30th however, you can bring them along, provided they are on a leash.
How to Get Here
8. Sullivan's Island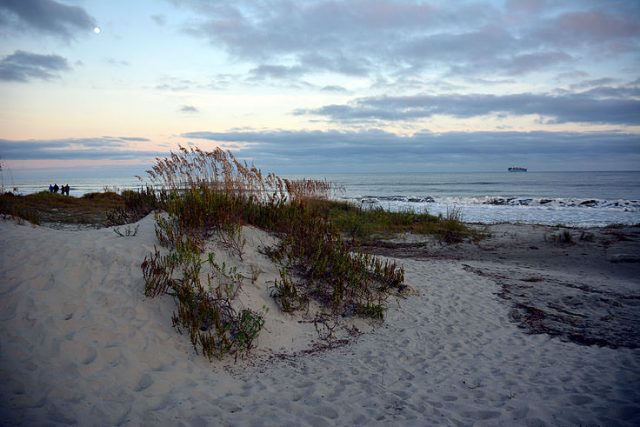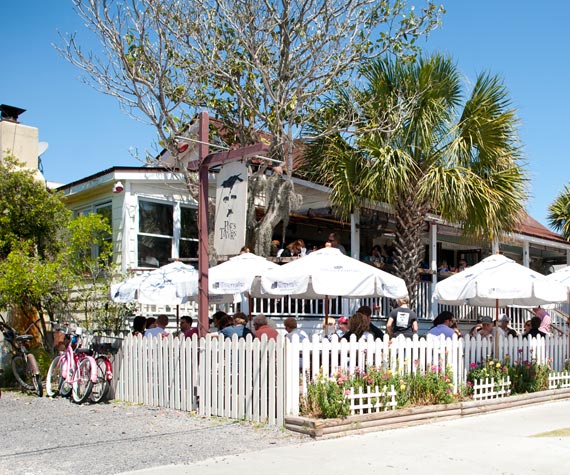 If surfing or boogie boarding is a strict no-no, then the small and calm waves at Sullivan Island ought to be your best haven. Bring your kids along to run, walk or do whatever they feel like all throughout the ample stretches of the breezy shoreline. Also, post hitting the beach, don't forget to dig out at Obstinate Daughter, Poe's Tavern, or Taco Mamacita, the Island's popular restaurants. And having time, swing by Charleston Light (a lighthouse) as well as Fort Moultrie, the site where the major battle of American Revolution was fought.
How to Get Here
9. Magnolia Cemetery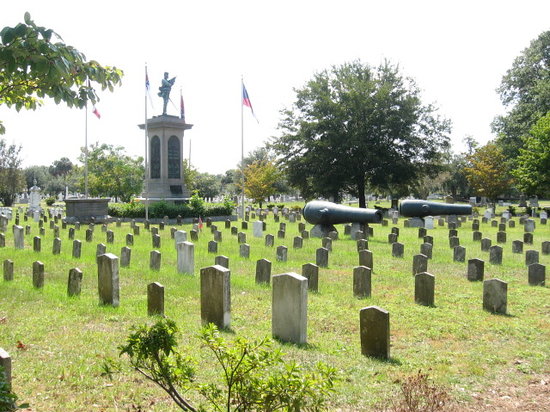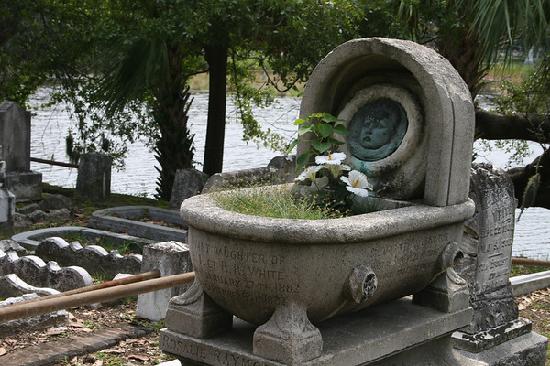 All the Charleston cemeteries, brimming with historical details and manifesting beautiful architecture, are commendable hangouts. But Magnolia Cemetery, on the banks of Cooper River, deserves special mention. Built in 1849, this oldest public cemetery, houses tombs of former governors of South Carolina, as well as the veterans of Civil War and its pyramidal mausoleum, wrought iron fences and towering monuments, are simply breathtaking.
How to Get Here
10. Waterfront Park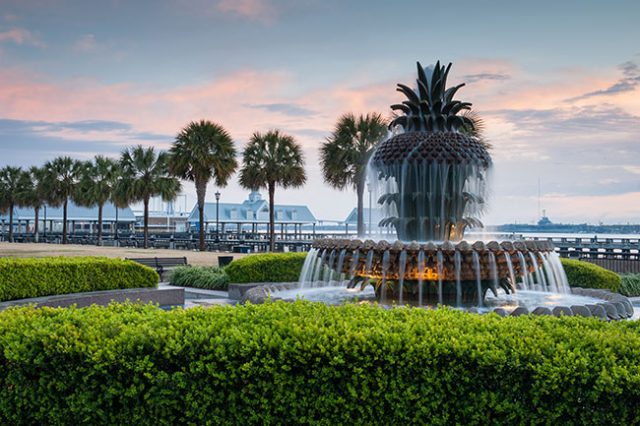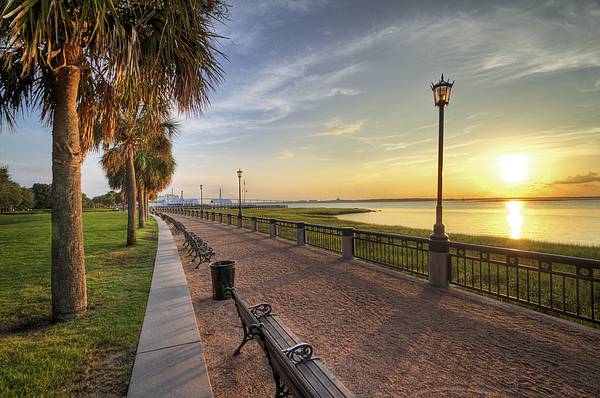 For a pleasant afternoon relaxation, stop at this park at the base of the Ravenel Bridge in North Charleston. You may doze off on any of the numerous benches or swings, luxuriate sights of Charleston Harbour, and at night revitalize yourself with the splendors of the famous pineapple fountain.
How to Get Here
There are loads of other cheap free stuff that can be executed in and around Charleston like watching the Citadel Dress Parade or strolling on the grounds of the Dock Street Theatre. So what's the eternal wait for? Choose a weekend if time is limited, or surrender yourself to a weeklong bliss in exploring the multiple fun free zones of this fascinating city.