Myrtle Beach, with its 60 miles of white sand along the Atlantic Ocean, is a grand choice if you entertain desires of a nice vacation, but simultaneously abhor from bothering your purse or wallet. The host of free stuff to do on this beach, in the Grand Strand area, may give you a hard time deciding what to choose and discard. So, put on your sun hats and have a close look at the varied ways you may amuse yourself, even with empty pockets.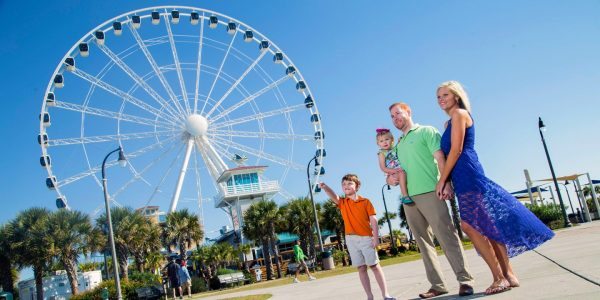 1. Go for the Biggest Attraction: Myrtle Beach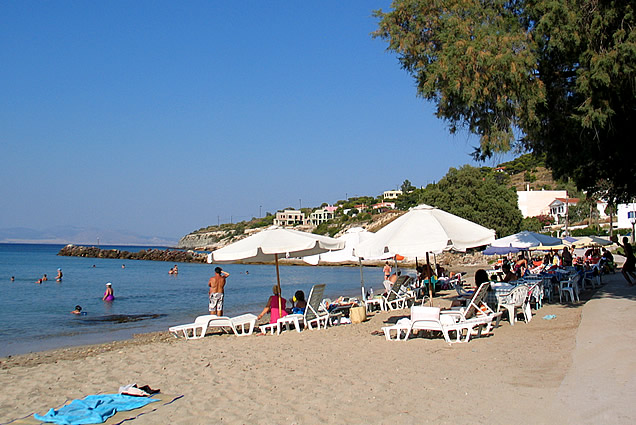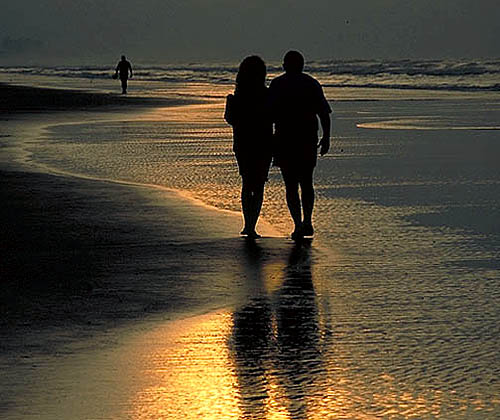 With the gigantic ocean at your fingertips, you can scarcely lose time in seeking other cost-free amusements. Engage in water sports, swim in the inviting water, take a brisk stroll along the shore or just snooze on the warm sand; the beach can be explored at random to fulfill diverse cravings. Bring along personal beach towels, chairs and blankets if you wish to avoid the cost of rentals as well. And, if you have a little one trailing along, cheer him up by allowing him to play full courses at this golf capital of United States for free or at cheap rates.
How to Get Here
2. Recall Departed Dignitaries in South Carolina Hall of Fame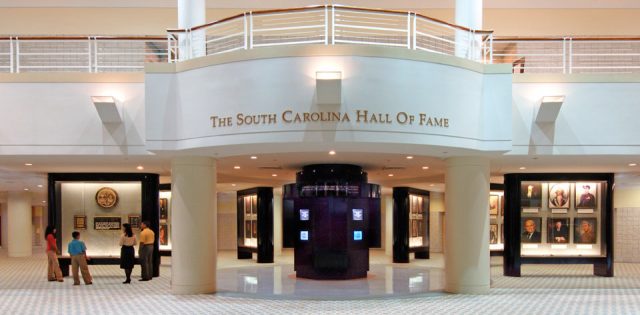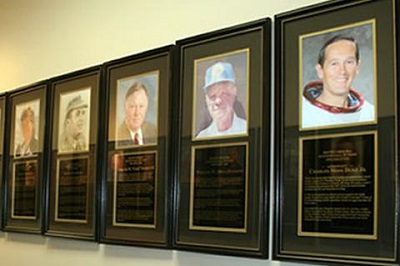 Located at the Myrtle Beach Convention Centre, this museum exhibits renowned South Carolinians who have significantly contributed in enriching the state's heritage. Recognize and pay respect to them as you undertake an expense free trip down memory lane at this indoor entertainment complex.
How to Get Here
3. Completely Freak Out at the Myriad Beach Festivals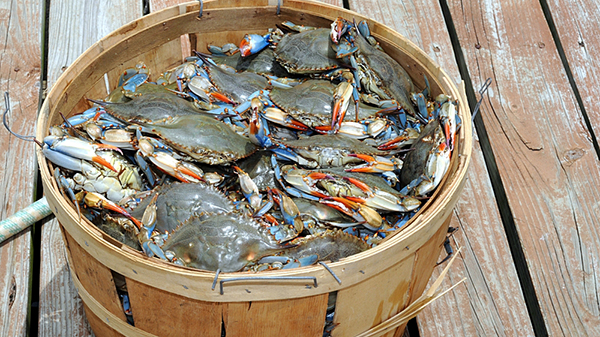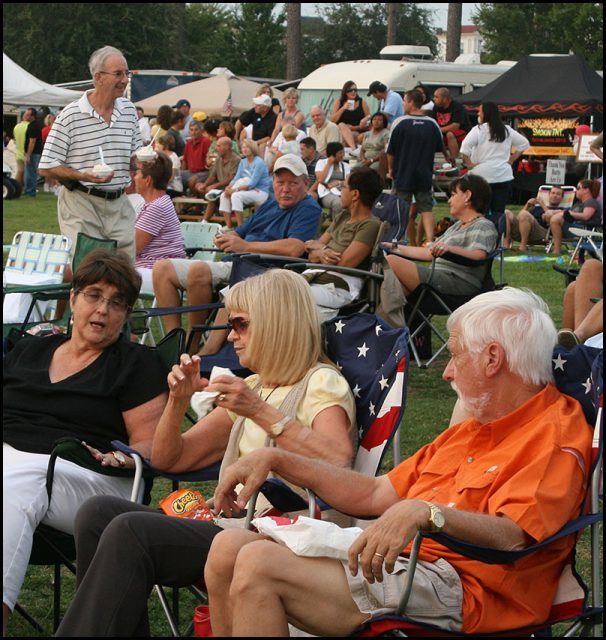 Time your trip accordingly, if you intend to show up at the variety of seasonal beach festivals at the time of your stay. To relish loads of unique, local seafood, skip out the "World Famous Blue Crab Festival" in summer. And, for draining yourself in spells of lively entertainments at the "Beach, Boogie & BBQ Festival," September ought to be your ideal month of vacation. "Art in the Park" and "A Grand Strand Holiday" are other free beach festivals to look out for.
How to Get Here
4. Walk Along the Garden City Beach Pier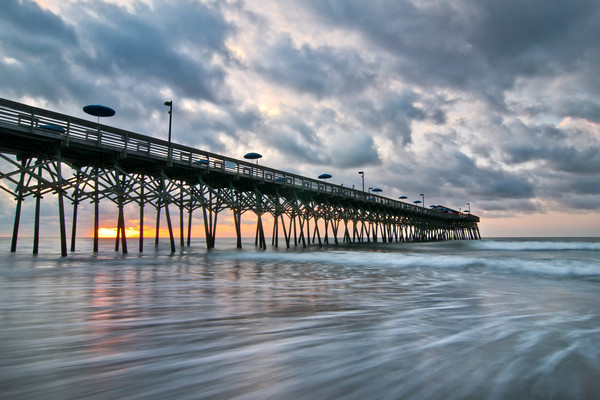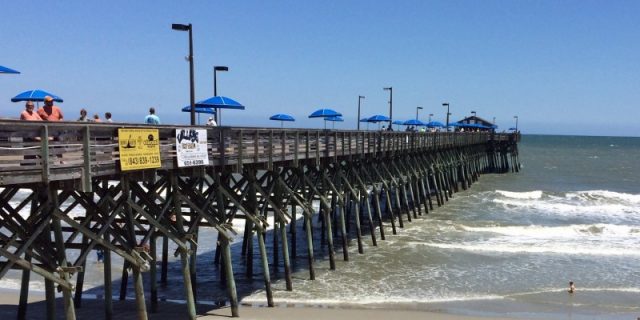 With free concerts, live bands, full-service bars, karaoke, and even opportunities for fishing, striding along this pier can be a memorable experience. While munching goodies at the pier cafe, invigorate yourself with the refreshing ocean breeze or take a pleasant stroll under the reddish hue of sunset in the spring months of April and May.
Relevant Details: Live music plays daily from 8:30 am-11 pm in summer.
How to Get Here
5. Enlighten Yourself at the Burroughs and Chapin Art Museum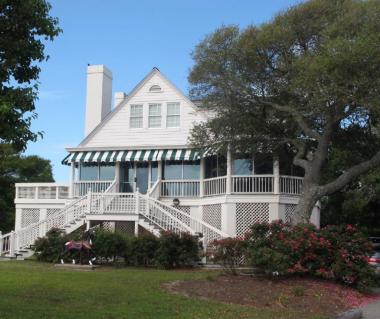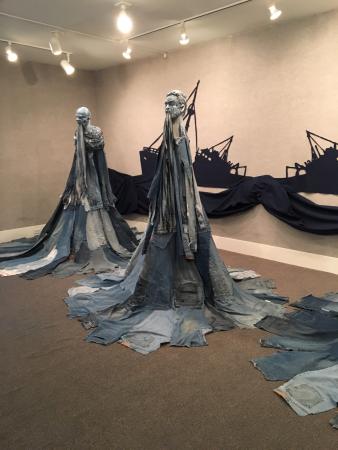 Featuring 11 striking galleries full of paintings, textiles, sculptures, videos, etc., this visual arts museum, housed in a beach cottage, just a few steps from the beach, is considered by many as the most fitting testament to culture. Since 1997, it has been proudly showcasing works of Southern artists like Alex Powers, Ouida Salvo, and Dixie Dugan. Visit it for free at any time of the year, and be assured that you won't get bored, for the exhibitions are altered throughout the year.
Relevant Details: Tuesday to Saturday timings- 10 am to 4 pm and Sundays, from 1 pm to 4 pm
How to Get Here
6. Enjoy Delightful Walks Along The Boardwalk and Promenade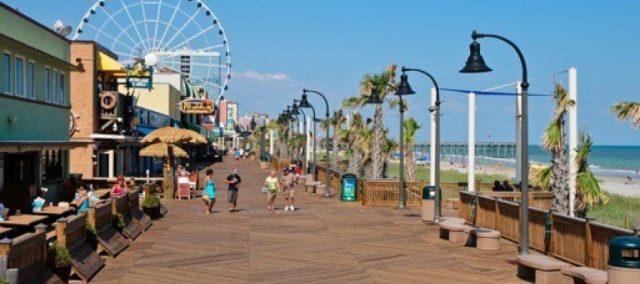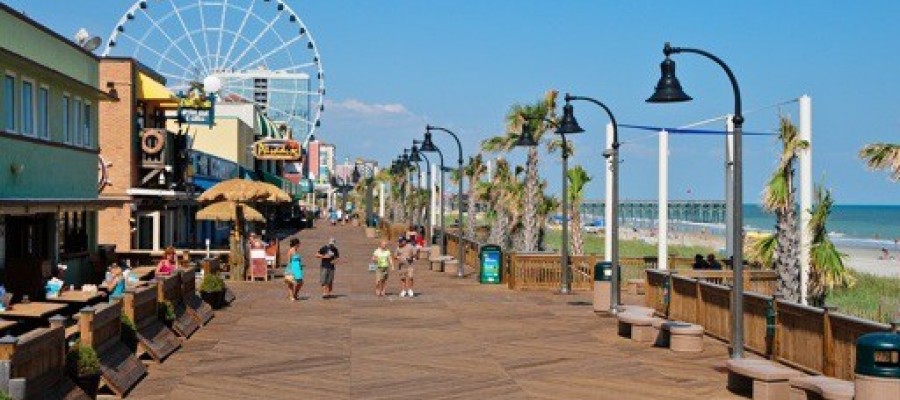 Spanning the beach's oceanfront business district, this 1.2-mile walkway of wood may be your choicest evening hang out on a sultry day. Gaze at the massive 190-foot Sky Wheel and bask in its soft glow. Also look out for captivating views of the Atlantic Ocean, or leisurely watch people that move about.
How to Get Here
7.  Head Right Away to Broadway at the Beach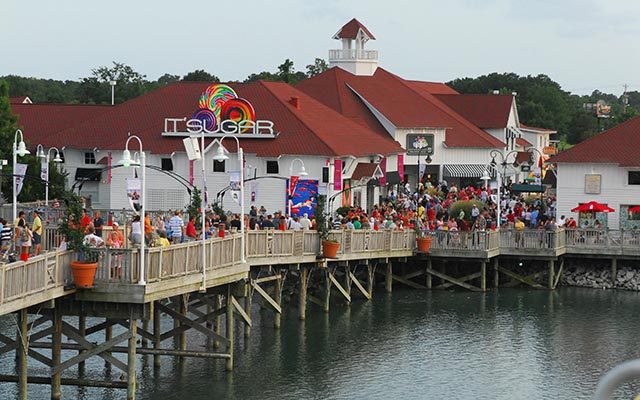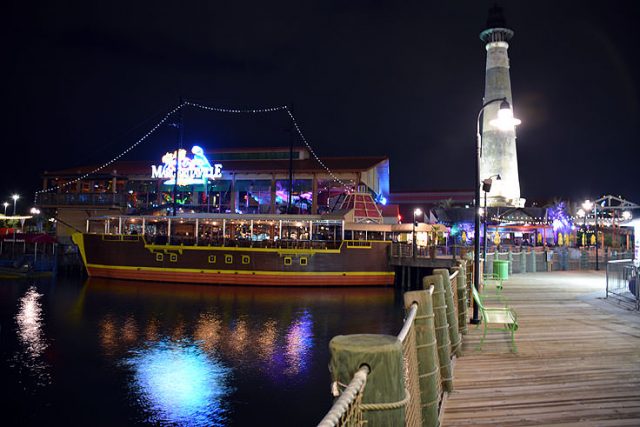 You don't need to splurge at this 350-acre outdoor shopping complex. Located around a 23-acre lake at the heart of Myrtle Beach, there are a variety of entertainments like the free "Sprite Under the Stars Concert Series," held every Tuesday night or the summer fireworks extravaganza that can make your nightlife hot and happening.  Do random window shopping for family and friends at the uncommon boutiques and don't forget to grab some salt water taffy from the sweet shop, "Wee R Sweetz".
How to Get Here
8. Explore With Kids the Myriad Activities of Market Common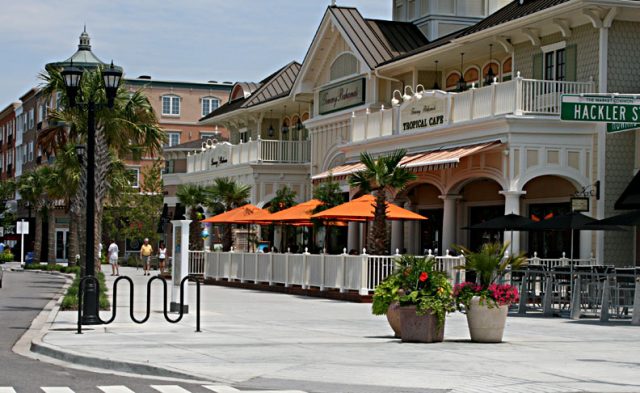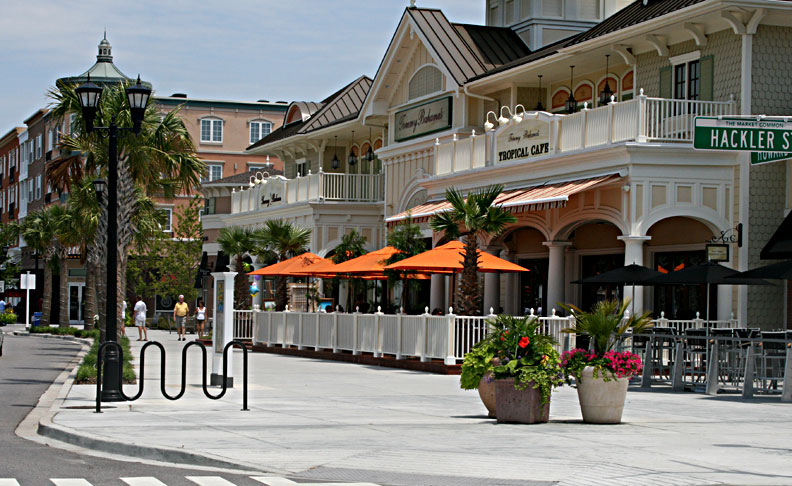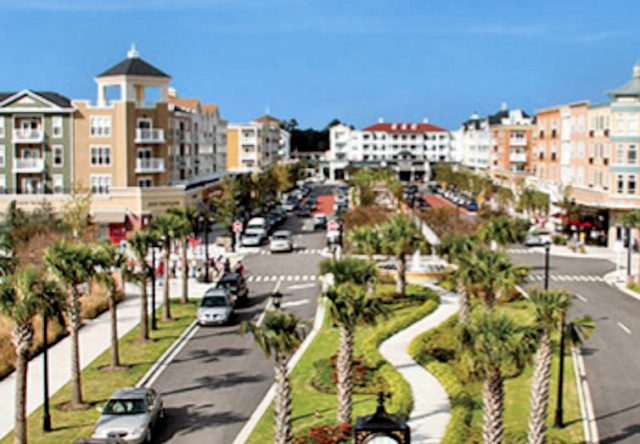 If you wish to have a big time with your kids even when it rains ceaselessly in the summer months, the best deal would be to turn up at this market complex to watch free movies every Tuesday, Wednesday, and Thursday at Grand 14 Cinemas from mid-June to mid-August. On Fridays in the months of July and August, tune in to live music shows at the gazebos on Howard and Reed Avenues or avail complimentary carriage rides from 6pm-9pm  in May.
How to Get Here
9. Relax at Barefoot Landing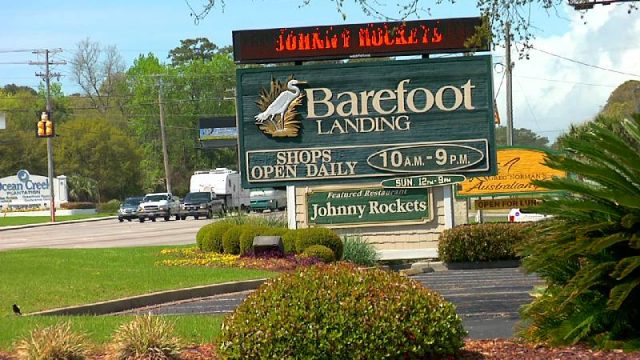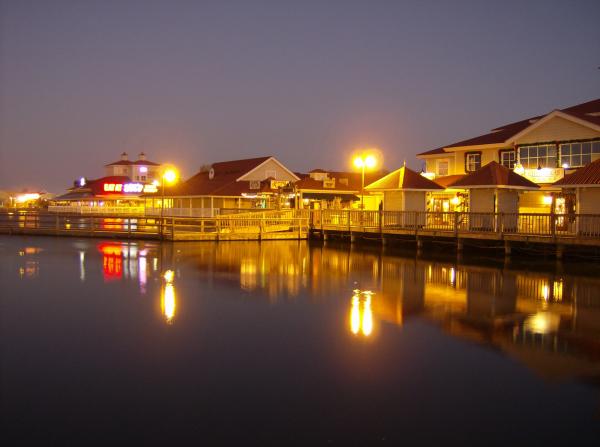 This multipurpose entertainment complex, situated around a 27-acre lake in North Myrtle Beach, should be at the top of your bucket list, if your heart yearns for some substantial shopping at affordable rates; visit fun shops such as the "House of Blues" or the "Alabama Theater". And, after a hefty day, you may also unwind here by watching many migratory waterfowl as well as exotic fish, or by observing the antics of stilt-walkers and jugglers.
How to Get Here
10. Make the Most of Ocean Boulevard's Hot Summer Nights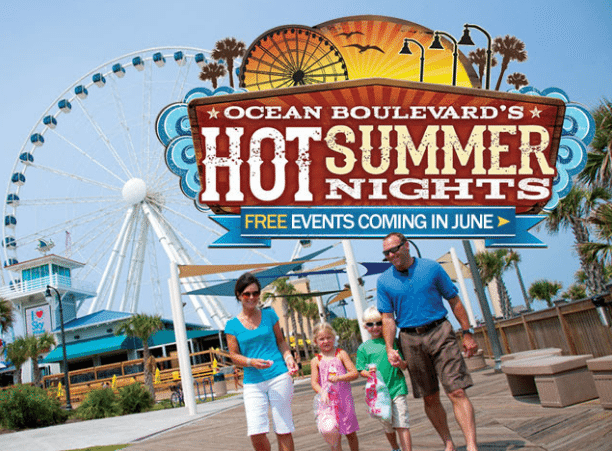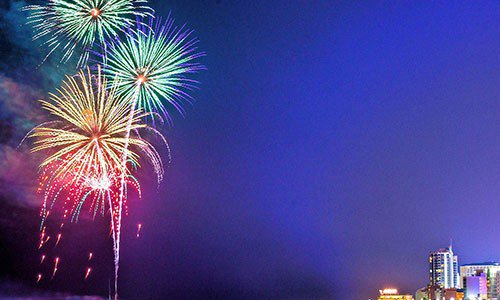 Oceanfront concerts, fireworks displays, lively performances by street artists, stilt walkers and jugglers – Plyler Park at the corner of Ocean Boulevard and  Mr. Joe White Avenue at downtown Myrtle Beach, promises to make your summers thrilling and lively. Worried about how to amuse your kids? Pop in any of the inflatable jumping rooms.
Relevant Details: Concerts at Plyler Park start from 8 pm to 12 am, and fireworks display is held on Wednesday nights at 9.30 pm.
How to Get Here
11. Wind Up at Murrells Inlet Marsh Walk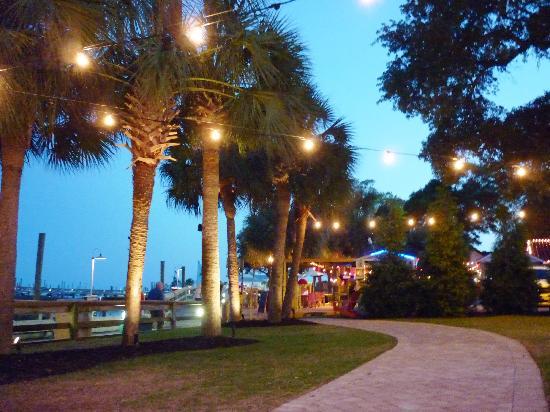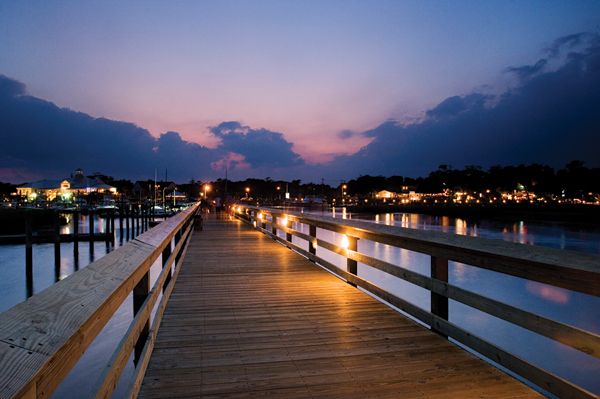 Take a stroll along the Marsh Walk of the historic fishing village, Murrells Inlet to relish unforgettable views of rare birds and the saltwater marsh in March. Drop by in any of the waterfronts for a scenic lunch amidst nature. If you plan your vacation in the winter months of November-January, then spending an entire day at the nearby Brookgreen Gardens may prove to be a wise decision. Just, get hold of a light jacket.
How to Get Here
There's a saying that the simple pleasures of life always cannot be procured by money and the various activity options available at Myrtle Beach, admirably justify the fact. Hence, ruling out all money centered worries, move out this very weekend and make the most of your precious moments.