"Don't visit the place, it's haunted."  This familiar premonition obviously calls for the unmistakable presence of our forlorn friends inhabiting the other world – ghosts. And yet, the pull to invade their forbidden territory is simply irresistible. So, for all those desirous of embarking on a spooky quest, here's a list of thirteen ghost towns in Arizona, deserted, isolated, and waiting just for you.

1.Alamo Crossing, Mohave, Arizona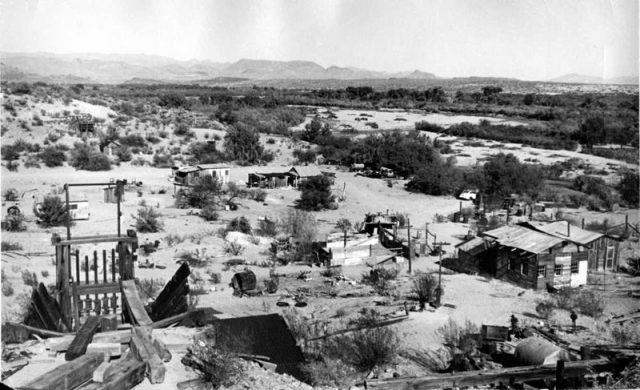 Located in the northwestern part of Arizona, this town was set up by Tom Rogers in the late 1800s, as a temporary mining camp. Legend holds that amidst the two permanent buildings, a store, and a post office, the former was raided and its owner was poisoned by Indians living nearby, while the latter was abandoned by its postmaster to avoid the place's uncanny loneliness.  At present, a major part of the site can be found under the Alamo Lake.
How to Get Here
2. Bradshaw City, Yavapai County, Arizona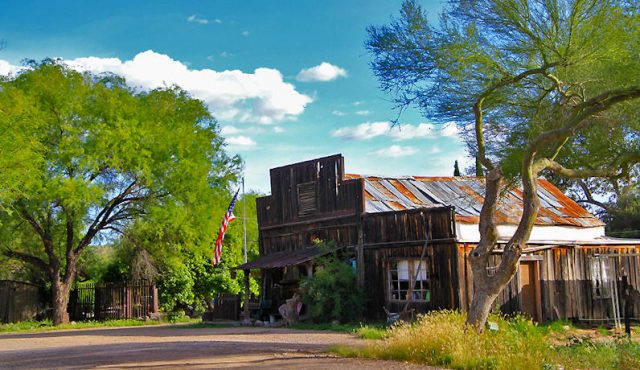 Discovery of gold on the northwestern slope of Mt Wasson led William D. Bradshaw to establish the Bradshaw City in 1863, to be used as a mining camp. What had begun with a random collection of tents, was soon replaced by innumerable buildings, dance halls, restaurants, and saloons with the population soaring to around 5000 people.
However, the steady moving away of prospectors and miners by the end of 1880's, ultimately turned the town deserted and today the only remnants of its existence are a forest service sign and a few foundations.
How to Get Here
3. Chloride, Mohave, Arizona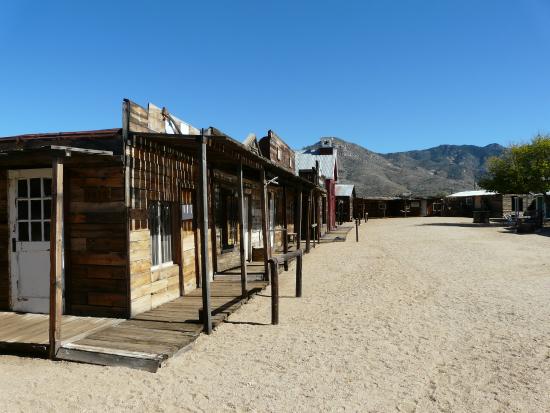 Founded in 1863 as a silver mining town, Chloride offers an attraction for both the peace-seeking retired, and feisty youths out for adventure. With a population of only 352 people, this active ghost town in north central Arizona boasts of being a peaceful retreat with a relaxed lifestyle, while a lot of entertainment is promised by events such as mock gun fights, All Town Yard Sale, and St Patrick's Day Celebration. Check it out while driving to Las Vegas. You may also visit the lonely Silver Hill mines by a steamboat from Yuma to Hardyville, near Bullhead City, followed by a desert to cross.
How to Get Here
4. Cordes, Yavapai County, Arizona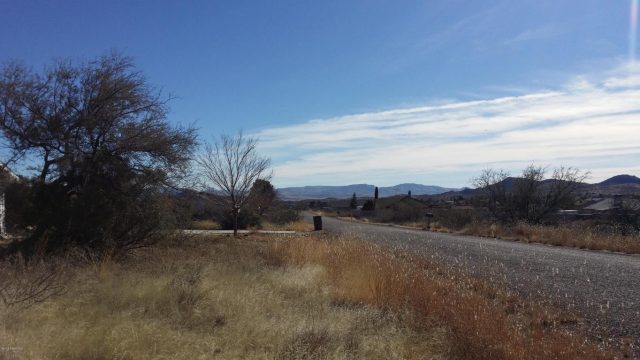 In 1883, a German named John Henry Cordes arrived at Antelope Station with his family, where on settling, he bought a small stage stop for $769.43. When his application for the stop to be named as Antelope Station was refused, he resolved to call it by his family name.  Soon after, as mines opened, the outpost began to be used as a supply depot and bank for the miners. Later, the closing of the post office in 1944 sped up the abandonment of the town. And today, besides the Cordes family descendants, the only other occupants of the site are a gas station and a barn.
How to Get Here
5. Gila City, Yuma County, Arizona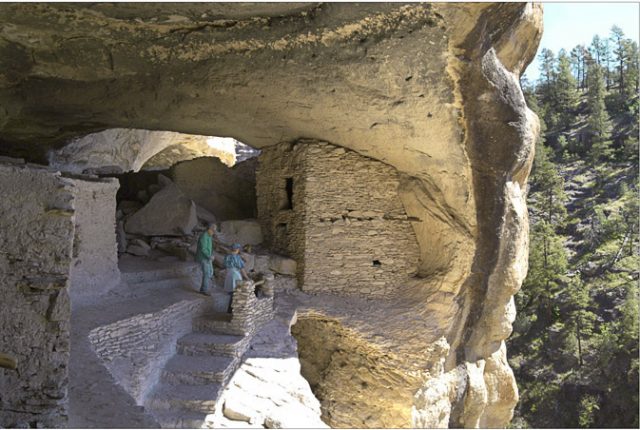 Claiming to be one of the first boom towns in Arizona, the Gila City once housed over 1200 residents. It was set up owing to the country's first major gold rush at a placer deposit running along the Gila River. Thousands of miners, working vigorously, collected nuggets up to 22 ounces each, at the Wells Fargo office in Los Angeles. However, several factors such as the Great Flood in 1802, the moving away of a major portion of the population in search of a new gold rush at La Paz, and the discontinuation of the post office in 1863, made the town adopt a barren look. Today, not much is left except for a small-scale mining,.
How to Get Here
6. Fairbank, Cochise, Arizona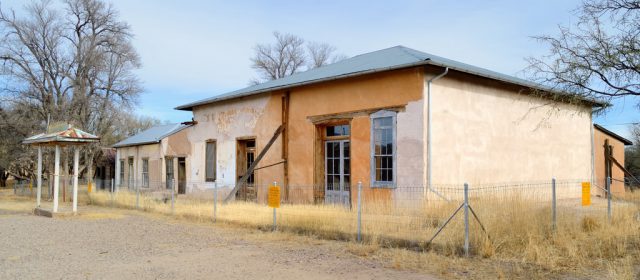 It started as a stagecoach stop to the nearby Tombstone in the 1870's, being called the Junction Station at that time. Then, from being called Kendall, it was finally named Fairbank after the Chicago investor, Nathaniel K. Fairbank, for his financial support in constructing the railroad. The town gained prominence, as establishments like five saloons, four stores, and a school were erected.
However, two floods, one in 1880 and another in 1886, besides influencing the mills to close, generated a significant decline in the town's population. At present, the town is part of the San Pedro Riparian National Conservation Area (NCA).
How to Get Here
7. Goldfield, Pinal, Arizona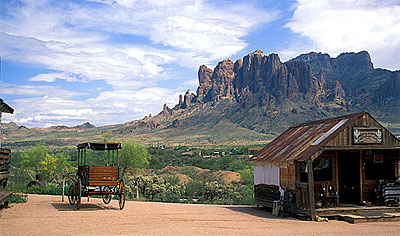 For a memorable sojourn to the days of the Wild West, a must visit is Goldfield Ghost Town, a bustling town about 35 miles southwest of Phoenix, outside Apache Junction, where gold was struck in 1892. With subsequent strikes, the town grew, and along with a population of 4000 people, it had a general store, post office, several saloons, and meat market. However, a disruption in the gold vein led people to abandon it in 1897.
Attempts were made in 1920 to revive the mines, but all proved futile and finally in 1926, this town near Mesa in eastern Arizona, was entirely vacated. While touring, keep in your list, a visit to the Mammoth Gold Mine and the Goldfield Museum.
How to Get Here
8. Jerome Junction, Yavapai County, Arizona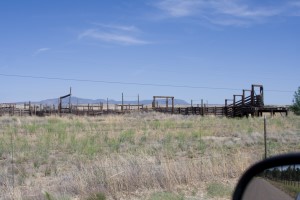 Jerome Junction, established as a railroad stop between the towns of Prescott and Jerome in 1894, served the Santa Fe, Phoenix, and Prescott railroad for nearly 25 years. An engineer named William A. Clark, after buying the United Verde Copper Company, built a narrow gauge line on the side of the Woodchute Mountain. When a standard gauge line replaced it in 1920, the town became deserted.
Now, if time permits, you may have a look at the semi ghost town of Jerome, located at a distance of 20 miles from Sedona and about 1.5 hours southwest of Flagstaff. You may also keep in your list, a passing visit to the African American Multicultural Museum at Scottsdale, Arizona Railway Museum at Chandler, and Arizona Historical Foundation at Tempe.
How to Get Here
9. Oatman, Mohave, Arizona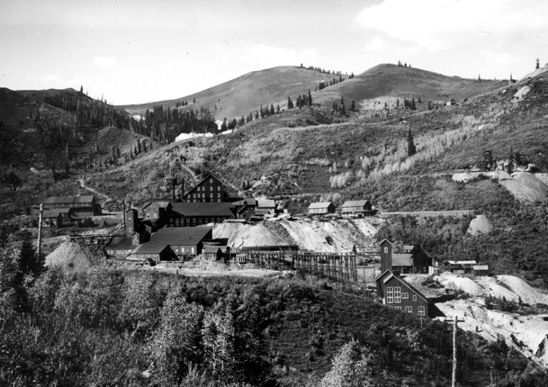 Ever wished to visit the location of movies such as "How The West Was Won," or "Foxfire?" Oatman, located off the grand Route 66, is your favored destination then. Starting as a small mining camp in 1915, by two miners, Oatman's population soared above 3500, within a year, as the gold mining flourished. But a series of unfortunate events, including the burning of the smaller shacks in 1921, shutting down of the primary mining company in 1924, and changing of the old U.S. Route 66 to Interstate 40, intensified the emptiness that had already set in the town.
How to Get Here
10. Ruby, Santa Cruz, Arizona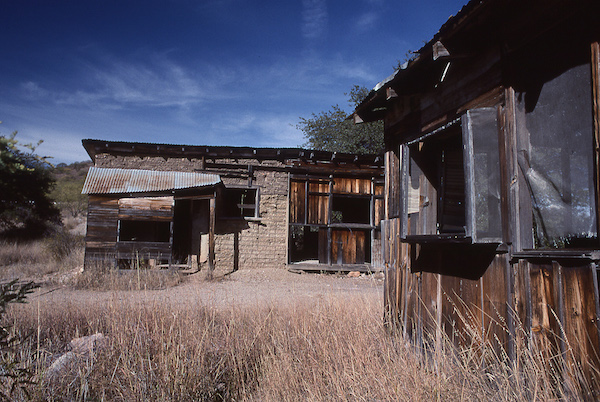 Initially called Montana Camp, this town was renamed to "Ruby" when the general store owner of the camp, Julius Andrews named the post office he had set up after his wife, Lille B. Ruby Andrews. The town adopted a ghostly look when the mining ceased in 1940. Presently, with buildings such as an old school, jail, playground, and houses, Ruby, 50 miles southwest of Tucson, boasts of being one of the best-preserved ghost towns in Arizona. Plan an early visit!
How to Get Here
11. Gleeson, Cochise, Arizona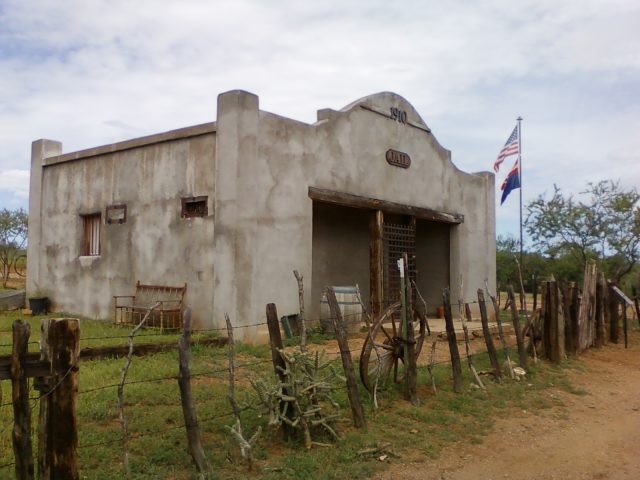 This town, initially a mining camp, was called Turquoise, after the mineral that was mined by Native Americans in the region. The opening of the Copper Belle Mine by John Gleeson led to its foundation. With the establishment of the Gleeson post office, the town housed about 500 people. However, a fire in 1912, the closing of the mines in 1930, and that of the post office in 1939, eventually made the town deserted.
How to Get Here
12. Stanton, Yuma, Arizona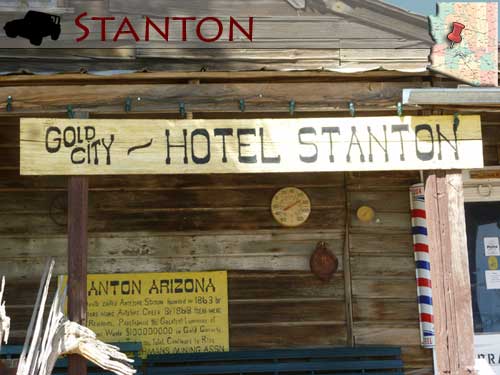 Placed about 20 miles north of Wickenburg, Stanton transformed from a stage stop to a flourishing town, when gold was struck in 1853. Today, owned by the Lost Dutchman's Mining Association, the place claims to be one of the most authentic ghost towns in Arizona, for having most of its buildings in a terrific condition.
How to Get Here
13. Swansea, La Paz, Arizona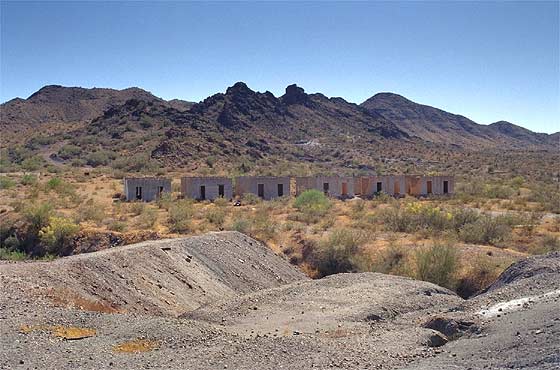 This copper mining town near Parker is often called one of the best ghost towns in Arizona, for the numerous old buildings and structures it contains. A must see for ghost lovers!
How to Get Here
Silence, it has been often observed, can be quite unnerving and eerie. And when it reverberates with untold tales of a glorious past, amidst isolated halls and vacant buildings, it becomes even more intriguing. Assemble your belongings and prepare for a sojourn into the realms of the mysteriously existing towns of Arizona. Make sure that your silence does not get shaken by sinister beings!