As dusk prevails like an inky, impenetrable curtain engulfing everything in its hideous sway, ominous whispers vibrate along the deserted rooms and corridors; each a helpless witness of a gloomy history. Seems like an exciting introduction to a scary story? Well, this is not one, but you may unravel several such tales while exploring these haunted houses in Wisconsin.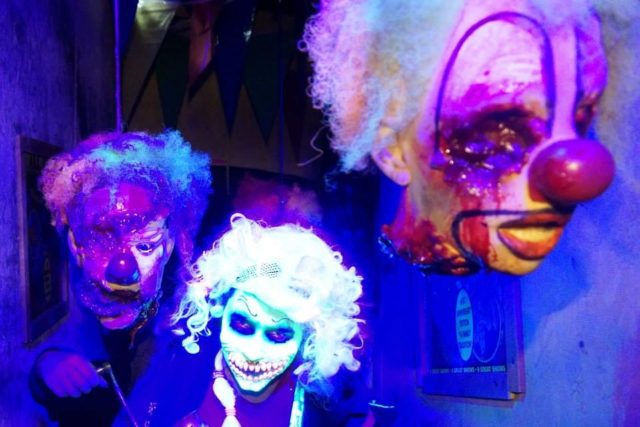 1. Ghost Outpost, Dells, Wisconsin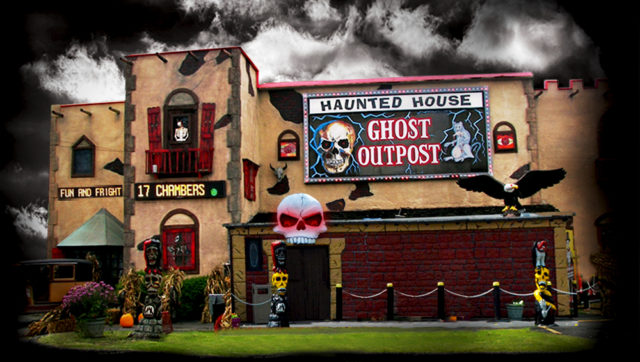 This funhouse of fear, in Poynette, is certainly not for the faint-hearted. A maze with torture victims, hanging human skeletons, seventeen sinister chambers, scenes of bloody mayhem – you are going to be bombarded with every possible chilling escapade here. With an assurance of incorporating newer thrills every year, this scary house is a must visit.
How to Get Here
2. The Morgue Haunted House, De Pere, Brown County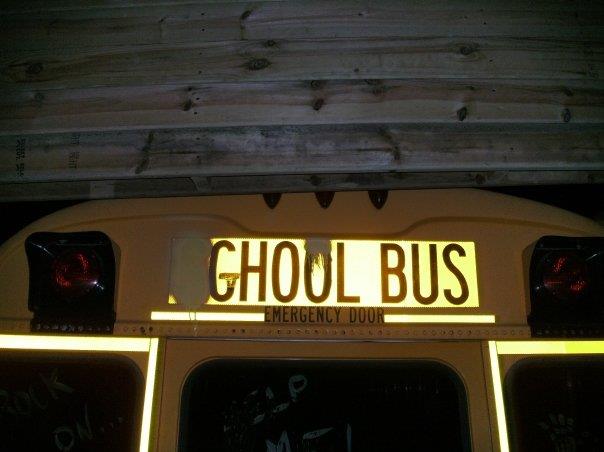 The mournful story goes that when mass deaths occurred due to a fatal influenza epidemic, teeming dead bodies were kept in this haunted mansion near Freedom. Astoundingly, when some new corpses were sent to be kept, zombies were found to hover among the rooms. Tempted? Be prepared to relish more attractions such as "The Corpse Bride," "The Twisted Boy," or the enormous "Slide to Hell" in this deadly house in Oneida.
How to Get Here
3. The Hill Has Eyes, Franklin, Milwaukee County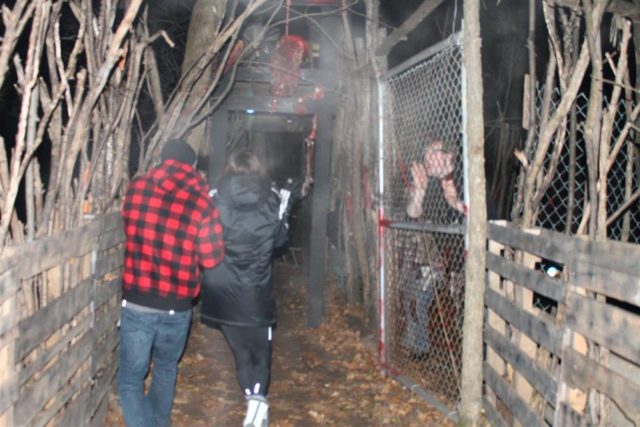 This one, in Brookfield, is pocket-friendly in providing you five blood curling attractions, all available at the cost of one. You are first hooded and led to the entrance of the "Gates of Madness." Next, you can take any of the two bloody trails, "Failed Escape," and "Hunger Hollow," where cannibals would be waiting for you. Finally, there's the devil's carnival, "CARNIvore," where you'd be tortured by demonic creatures.
How to Get Here
4. Wisconsin Fear Grounds, Northview Rd, Waukesha County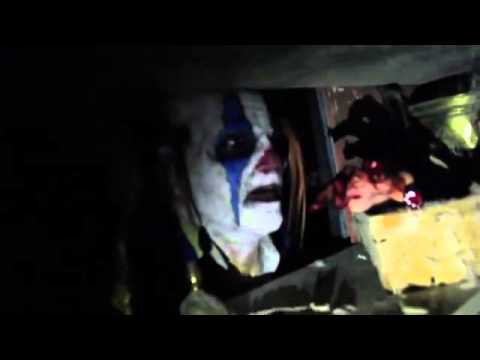 Rated as America's #1 Haunted House by Haunted House Ratings.com and CNBC, this place in Pewaukee near Delavan, will greet you with three attractions – "Morgan Manor," "Carn-Evil" and "Black Out." If the first one entices you with traditional spells, summon your energy to enjoy the unnervingly charming traveling circus of the second and the nocturnal delights of the third. If time permits, you may also visit "The Haunt," another haunted location in nearby Cedarburg.
How to Get Here
5. Green Bay Fear Haunted House, Green Bay, Brown County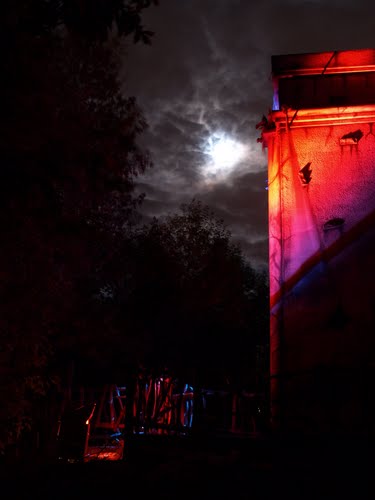 Here you are at liberty to select any of the three adventures provided – step into the ruins of "Shawano Manor," meander through "The Twisted Trail" or take pleasure in the indoor house attractions of "Mr. Jingles' Funhouse." Once you escape from the bloodthirsty clowns in this enchanted building in North West Wisconsin, you may recover your spirits by listening to "The Hamburglars," a regular band.
How to Get Here
6. Burial Chamber Haunted House Complex, Neenah, Winnebago County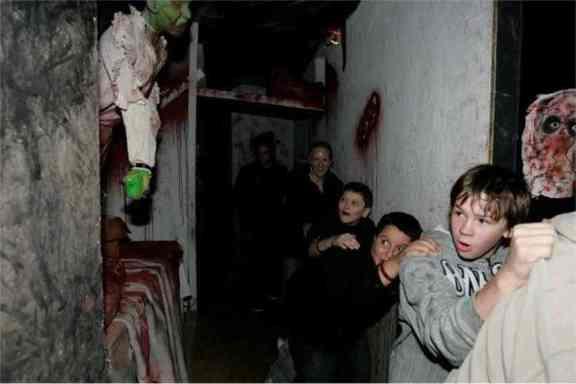 Sets constructed in Hollywood style, exalted acting done by over 125 actors, gripping thrills provided in both the indoor and outdoor haunted houses, "Adrenaline," "Insanity" and "Phobia" – this haunted house around Brandon in Central Wisconsin, has everything needed to make your heart throb loudly. Gear up to know what it means to be actually "scared" in this evil building in Appleton.
How to Get Here
7. Wisconsin Scaryland Haunted House, Waunakee, Dane County, Madison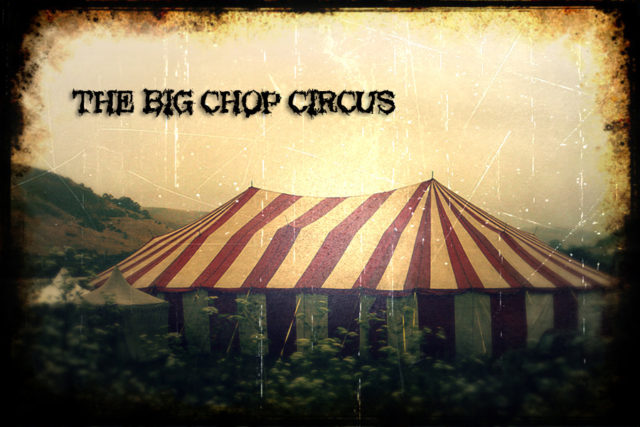 Boasting of a massive indoor haunt of 20,000 square feet, this one, around Baraboo, generates an insatiable longing to get enthralled by its numerous authentic attractions. There's "Hotel Fuego," with its tale of the vengeful "Butcher;" the "Mineshaft," where unfortunate guests are forcefully sacrificed to a vengeful God and lastly there's "CarnEvil of the Damned," with its grotesque association with repugnant smells.
How to Get Here
8. Wisconsin Rapids Community Theatre's Haunted House, Rapids, Wood County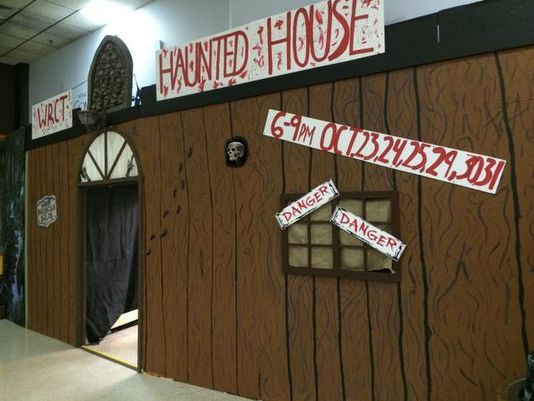 Here, each night, ghoulish events are arranged to raise funds for a theatrical performance like "The Rocky Horror Picture show." After an initial welcome, you'd be turned prim and proper by ghastly cosmetologists of the beauty salon, "Shear Madness." If this is not enough, explore the 13 other creepy rooms.
How to Get Here
9. The Haunted Mansion, Brussels, Door County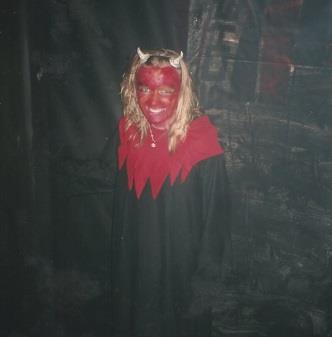 Do not disturb the agonizing creatures of the corn maze while traveling in a possessed bus ride to this morbid mansion. Beware of the twisted souls that dwell here, as they would burn your ears with their wrathful screams and never let you get to the door. Want more? Get here fast.
How to Get Here
10. Misery Haunted House, Berlin, Outagamie County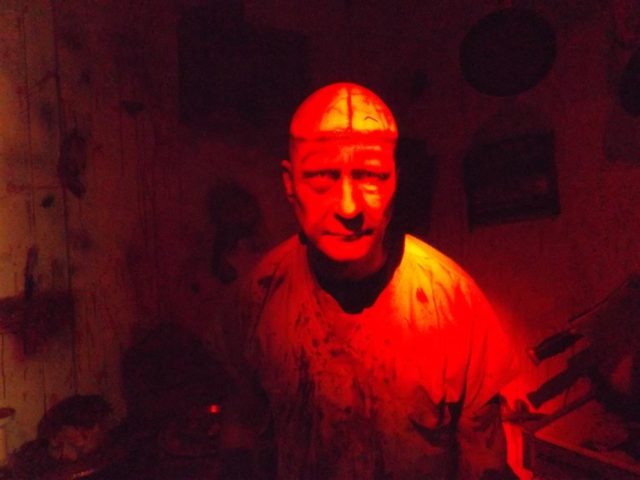 This one, in Chilton, allows you a chance of unearthing dark mysteries in its two full size haunted houses, "Escape Your Nightmare" and "Hallowed Chambers." You may also opt for a chance to get buried alive in the "Burial Stimulator."
How to Get Here
11. The Descent Haunted House, Bristol, Kenosha County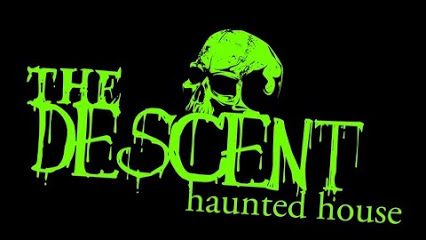 Here's a chance to confront your most dreaded horror movie characters who are out there in this frightening mansion. You may also take delight in using chrome depth glasses to have an amazing 3D "Clown Experience" to face clowns, who are not amusing at all.
How to Get Here
12. The Haunted Barn, Stoughton, Dane County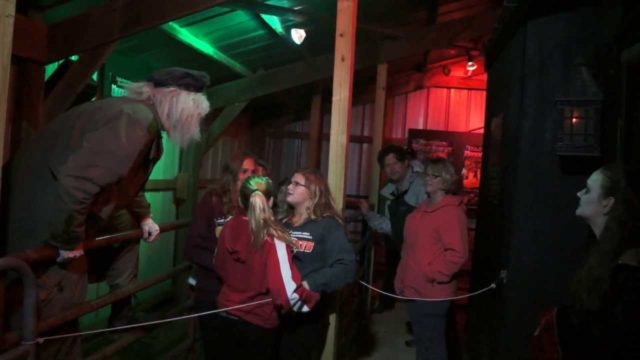 In this kid-friendly haunted house near Cambridge and Edgerton, there are 16 rooms through which you need to travel to enter a pitch dark maze. Also get ready to be greeted by five massive monsters that would dance and entertain you. Scary as well as diverting!
How to Get Here
13. The Dark Side Haunted House, Ixonia, Jefferson County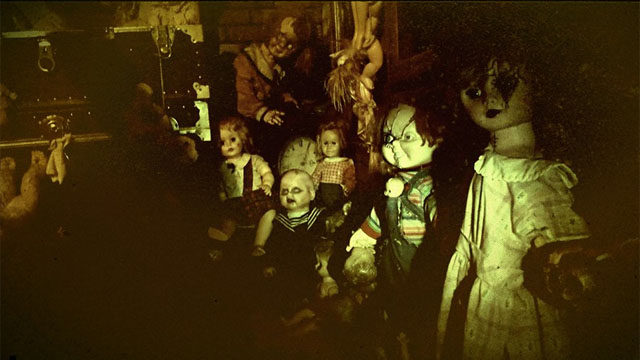 This cost effective haunted house guarantees loads of screams in its two themed haunted buildings, amazing hayrides, a "Pine Forest Trail" and a maze with multiple levels. Bring along your entire family and derive maximum enjoyments.
How to Get Here
14. Twisted Realms Haunted House, Elkhorn, Walworth County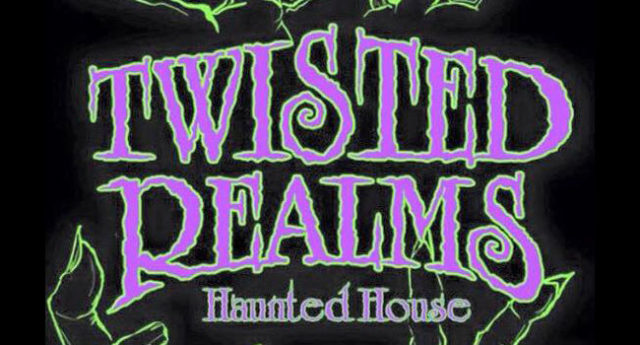 The background story constitutes the tale of a certain factory where the living gets transformed into deadly creatures, and then all hell breaks loose! Accordingly, the themes are changed every year to match the plots.
How to Get Here
15. Swamp Manor Haunted House, Elroy, Juneau County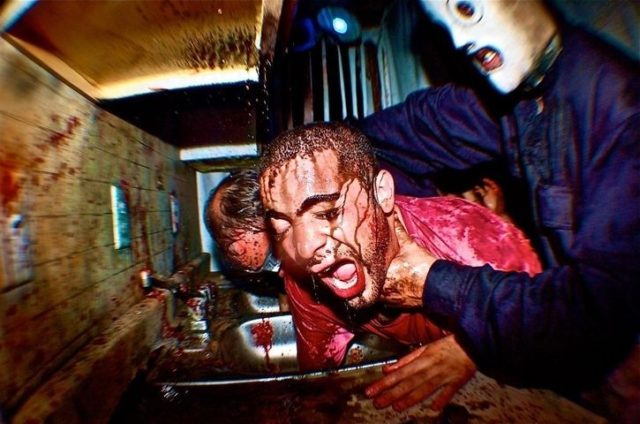 This one features a host of intricate mazes and rooms. While going through the scarcely lit hallways, you'd find lurking monsters that would definitely frighten you, but also help in finding your way.
How to Get Here
16. Eville Studios, Evansville, Rock County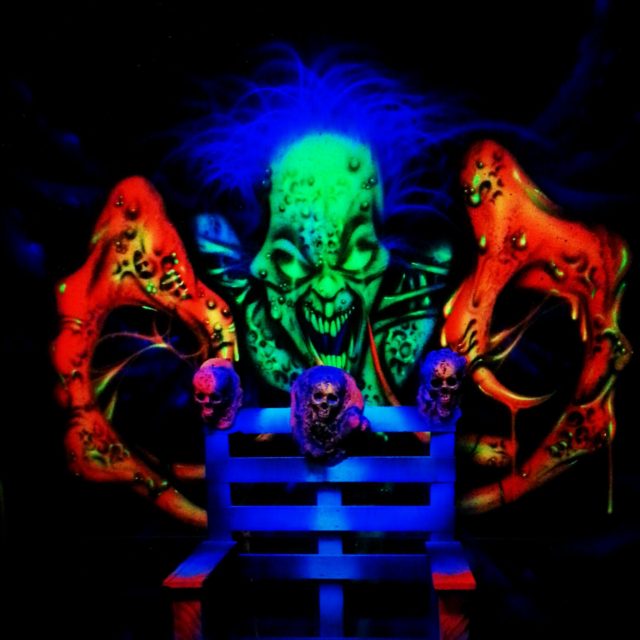 Along with a haunted house on two levels, there's the coffin burial stimulator, "The Last Ride," and also the thrilling, zombie shooting. To know more about their discounts and coupon facilities, you need to log on to their interactive calendar.
How to Get Here
17. Abandoned Haunted House Complex, Franksville, Racine County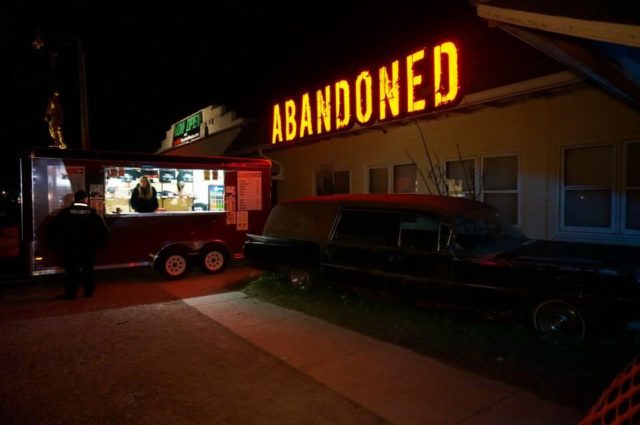 This one in Twin Lakes, near Lake Geneva, promises three different experiences in three mansions. If you wish to get startled by loud noises or popping out actors, visit "The Ambush," if you desire to get confused by illusions, visit "The Hysteria," and lastly there's the bewildering corn field, "Stalker" where you need to be careful to avoid mysterious characters.
How to Get Here
18. The Panic Chambers Hotel, Gresham, Shawano County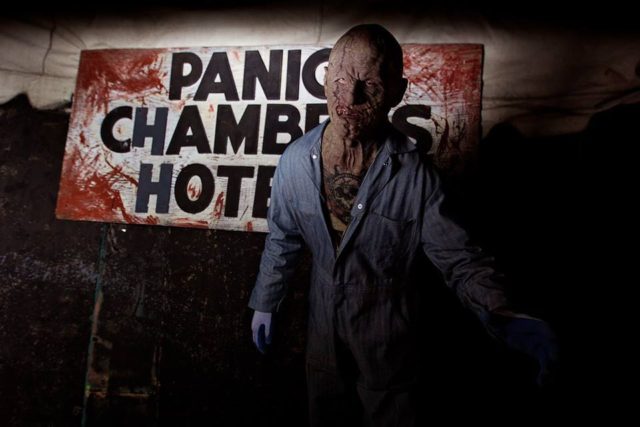 The list of sinister beings that are certain to set your heart pounding in this ominous hotel includes, menacing psychopaths, fiendish cannibals, brutal ax murderers and horrible human possessing spirits. You are sure to get panicky!
How to Get Here
19. Dr. Scarys Haunted House, Fort Atkinson, Jefferson County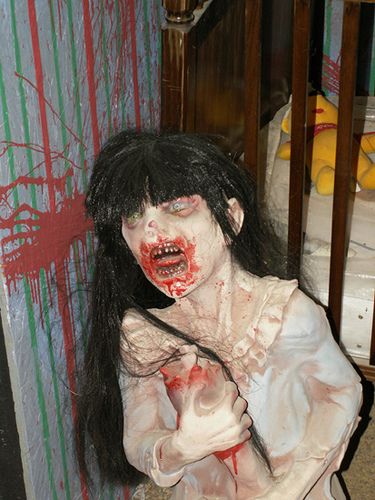 With fantastic actors such as a disfigured doctor, a weird vault called, "The Dungeons of Terror," and a confounding maze, "Pandemonium," this haunted mansion near Janesville assures you both entertainment and a crumbling sensation of fear.
How to Get Here
20. Screamin Acres, Stoughton, Dane County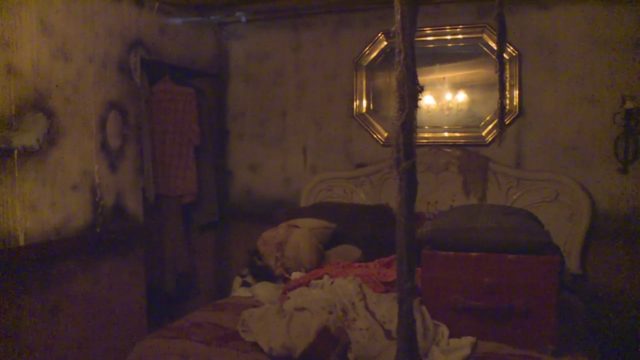 As you make your way out through impenetrable darkness in this haunted house in Monroe, you'd be provided with glow sticks to confront a number of uncanny figures, veiled in several attractions such as "The Blackout," "The Last Resort," and "The Slaughter House." Among the varied rules provided, one of the foremost is to work as a team.
How to Get Here
21. Racine Factory of Fear, Racine County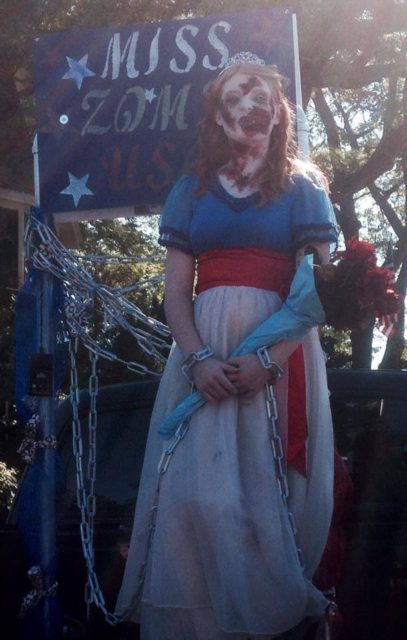 Running successfully for six years, this one in South East Wisconsin abounds in housing frightening beings; there are zombies, psychopaths, and even Martians! You are free to make your choices – head either to their warehouse or "Devil's Nightmare" or take pleasure in the laser tag experience in "Zombie Massacre."
How to Get Here
22. Terror on the Fox, Broad Way, Green Bay, Brown County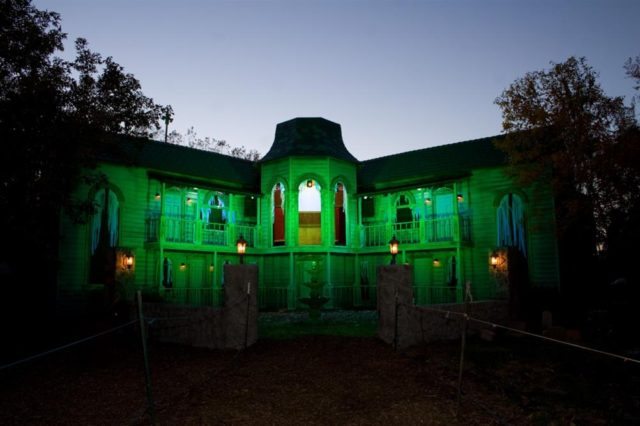 Your adventures in this spooky house, around Stevens Point, ensue with a precarious train journey, where actors wearing daunting costumes are bent on increasing your heartbeats. Firmly hold on to your reserved courage for more challenges await you in the haunted mansion in Menasha, where the train ultimately stops.
How to Get Here
23. The Dark Carnival Haunted House, St Paul St, Oconomowoc, County Waukesha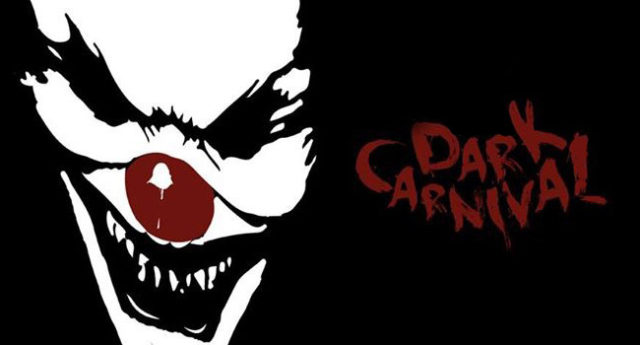 While embarking on a puzzling journey in this sprawling haunted mansion, you would encounter blacked out rooms, baffling mazes and fearful effects. And there are other sights too that are sure to keep you on your toes.
How to Get Here
24. Onalaska Jaycees Haunted House, Onalaska, La Crosse County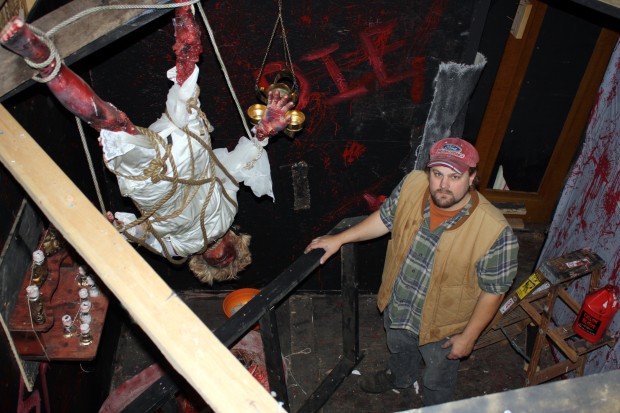 Here, every year, the theme is changed and accordingly, new surprises are added to create a frightful atmosphere. For instance, in 2016, the story revolved around the terrible activities of deformed creatures born due to a careless dumping of toxic wastes.
How to Get Here
With the rapid growth in human population, even real ghosts (if they exist) might be facing acute accommodation problems at present. But they remain the most sought after sources of mystery for us. So, to relish the pleasures of knowing the unknown, head to these haunted houses this Halloween. After all, something is always better than nothing!