The famed national parks of the western state of U.S, Wyoming, housing hundreds of diverse animal species amidst extravagant natural delights, serve to be the perfect impetus for realizing your long dormant freedom. Be it random camping, cross country skiing or horseback riding, soak up every invigorating bit of nature's abundant pleasures to release your untamed spirit, so characteristic of the Wild West.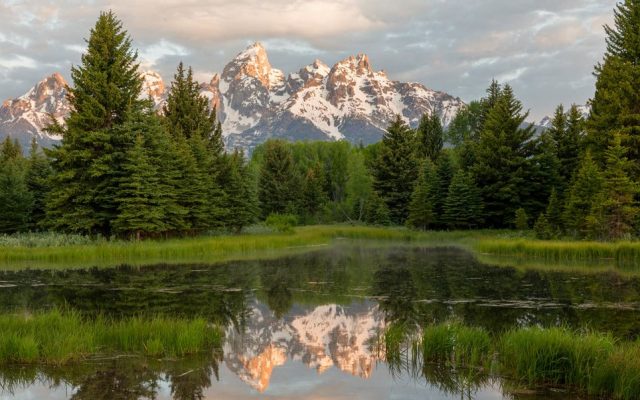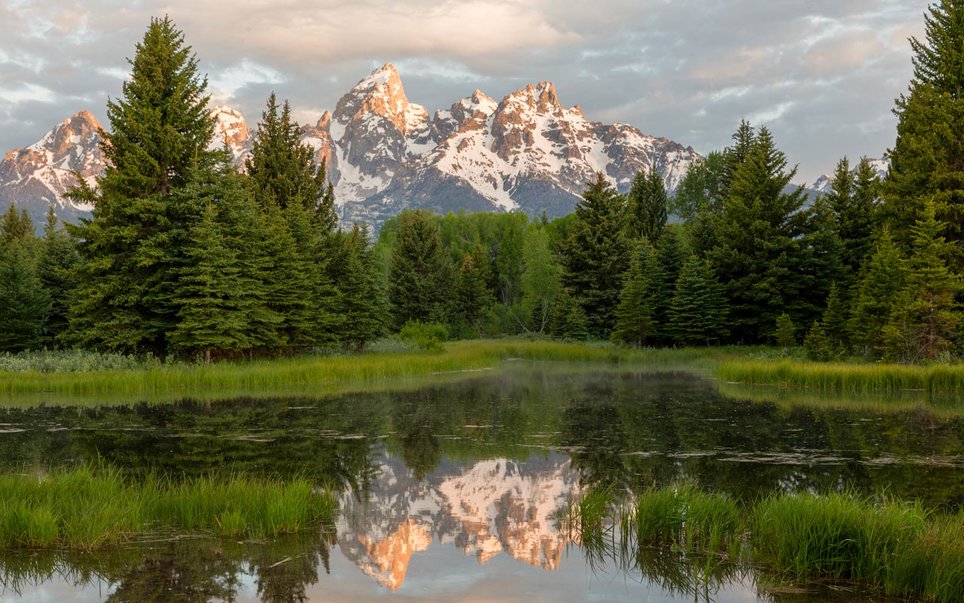 1. Yellowstone National Park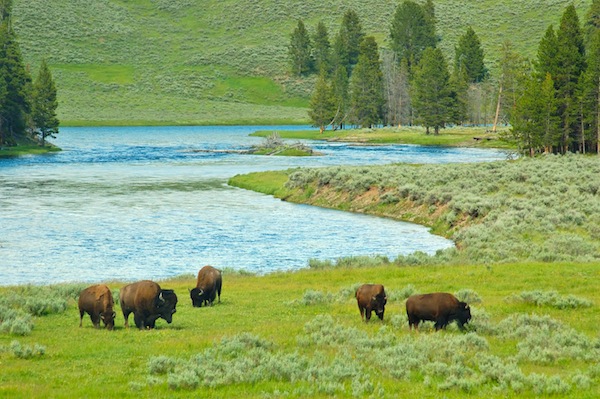 Covering 2,221 acres, this first national park of the world, sitting on the border of three states, Wyoming, Montana, and Idaho, enables you to witness the unfolding of nature's varied mysteries. Look out for colorful mudpots, hot springs, and chiefly geysers, such as the "Old Faithful", rising from an active volcano. According to scientists, the distinct geology of the area also aided in the distribution and movement of wildlife. Consequently, grizzly bears, bison, elk, wolves, bighorn sheep, bobcats, and lynx are frequently encountered. For an authentic Wild West feeling, pay a visit to the frontier town of Cody, at a distance of 52 miles from Yellowstone.
Things to do: Camping, hiking, fishing, bicycling, horseback riding, llama packing and wildlife-viewing
Camping and Lodging Information: Amidst the 12 campgrounds, Yellowstone National Park Lodges take reservations for five of them, the rest are available at first-come, first-served basis. The only campground offering water, sewer, and electrical hook-ups is Fishing Bridge RV Park. Comfortable vacation rentals and hotels are also available if you wish to stay overnight.
How to Get Here
2. Grand Teton National Park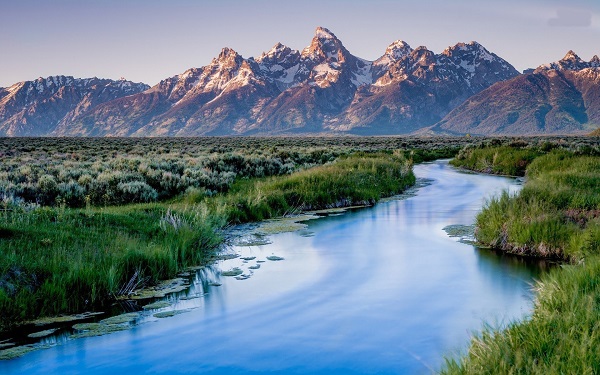 Located at an altitude of 7000 feet above Jackson Hole Valley, this park comprises of 31000 acres of the northwest corner of Wyoming and features an active mountain range, running for 40 miles. With nearly 100 alpine lakes and the majestic Snake River, the park is a refuge to a host of animals like moose, bison, grizzly bears, elk and pronghorn sheep as well as birds such as bald eagles and peregrine falcons.
Things to do: Hiking, biking, boating, fishing, climbing, horseback riding, cross-country skiing, snowshoeing and wildlife viewing
How to Get Here
3. Bighorn Canyon National Recreation Area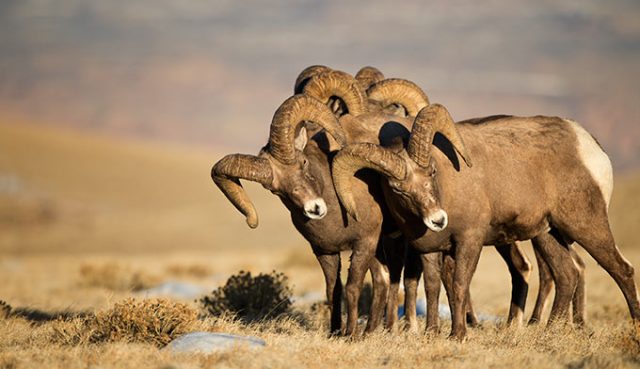 Head to Bighorn in Wyoming's south west district, where you may invest quality time in fishing in any of the secluded spots scattered at random, over 120,000 acres. Take delight in gazing at the stunning landforms frequented by nearly 200 species of birds or get enlightened by exploring historic ranches preserving thousand years of human history.
Things to do: Camping, hiking, bicycling, horseback riding and wildlife viewing
How to Get Here
4. Devils Tower National Monument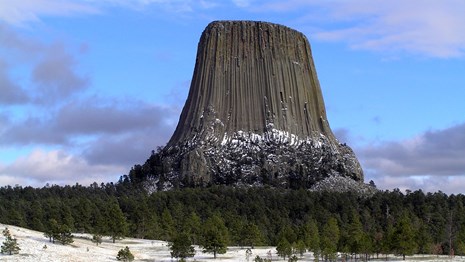 The prairies surrounding the Black hills house an amazing geological formation that is held sacred by the Indians of the Northern Plains as well as other tribes – Devils Tower. You may climb along the innumerable parallel cracks of the tower, after registering with the park's authority or avail a 1.5-hour ranger led tour of the mountain. You may also seek black bullhead and channel catfish at the Belle Fourche River campground. Only get your supplies ready before coming to this monument near Gilette, for neither food nor water is sold inside the park.
 Things to do: Hear speakers highlighting a variety of subjects during National Park Service's Summer Cultural Program or try the Full Moon Walk
How to Get Here
5. Fort Laramie National Historic Site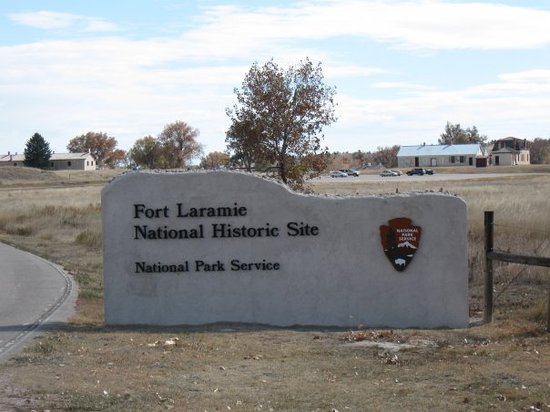 Visit this 19th-century military post to recall an ennobling history of Western expansion and Indian resistance. Named after a fur trapper of French origin, Jacques La Ramie, for its early establishment as a fur trading post, it rapidly became the best known military post before being abandoned in 1890. At present, the site, managed by the National Park Service, features 22 original structures that have been restored to give visitors enjoyment.
Things to do: Fishing, hiking, taking part in interpretive programs
How to Get Here
6. Flaming Gorge National Recreation Area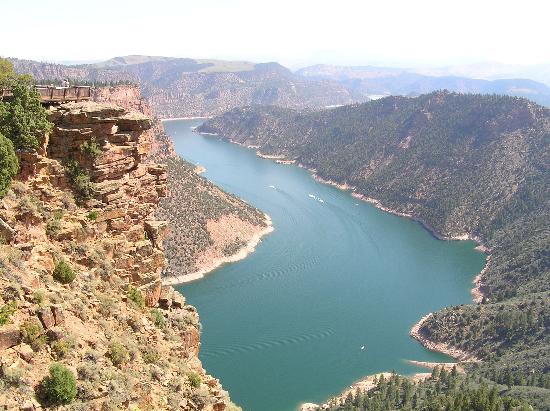 Stretching from the Green River in Southern Wyoming to Utah, this area, taking its name from the stunning cliffs of red sandstone, is an all time favorite for nature enthusiasts. Apart from habitual boating and fishing, they may obtain magnificent views of the gorge from the Red Canyon Vista. Plan an early visit!
Things to do: Swimming, camping, kayaking
How to Get Here
Apart from these, you may also visit places such as Badlands National Park in South Dakota, Buffalo Gap National Grassland, Glacier National Park, provided that you have time.
There can be varied ways of spending a long holiday. How about losing your burdened heart amidst pristine natural settings? Employ your present vacation to arrange a memorable sojourn in any of these parks in Wyoming. You won't be disappointed for sure.