Chicago, located in the state of Illinois, is a happening city with a host of visiting places like the Chicago Riverwalk, Navy Pier, Lincoln Park Zoo and so on. If you have seen them countless times, then you should look out for nearby spots for day trips along with your family or friends. So when your heart yearns for new places but your wallet doesn't sanction, pack up your satchel and embark upon a road trip to satiate your nomad's soul.

Places for Day Trips from Chicago by Train and Car
All these following places are conveniently situated around Chicago, therefore, easily accessible both by public and private transportation. So, if you own a car, a long drive will take you to such wonderful places, and if you don't, even that won't lessen the fun. Check out the train services beforehand and hop on to trains as the beautiful journey entails a refreshing time ahead.
1. Holland, Michigan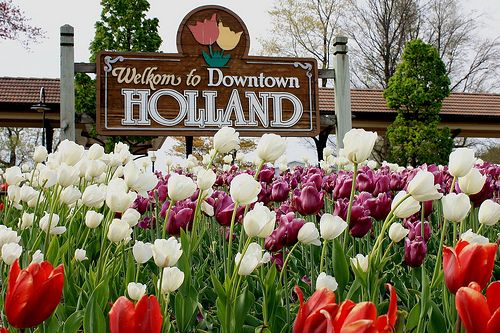 The iconic and historical Holland Harbor Light, popularly known as Big Red Lighthouse on the south side of the Holland Channel, Mt. Pisgah, the hiking heaven, and the Lake Michigan beach welcome tourists to baffle them with a natural bliss. Showcasing myriads of colorful tulips throughout streets and lanes as well as farms like Veldheer Tulip Garden, the bewildering tulip festival, being the third biggest town festival of the country, is organized in every May. The colorful scene is surely a visual delight for stress ridden minds. Also, roam around the Dutch Village to get acquainted with the Dutch heritage that runs through the place. The Cappon House, Settlers House Museum and other nearby sites are the places you must take your kids to for a fun day trip.
Distance from Chicago: 151 miles
How to Get Here
2. Geneva, Illinois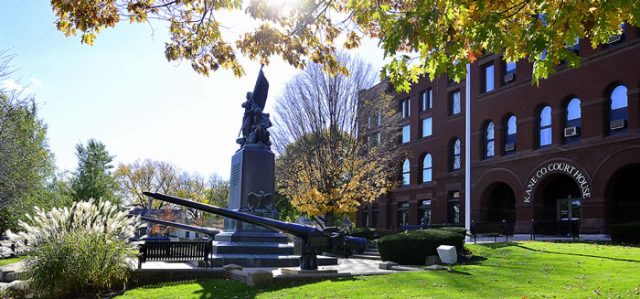 The picturesque town promises you a tranquil day out amidst its historical site like the functional five-storied smock Fabyan Windmill in the Fabyan Forest Preserve, mirroring old Dutch stories. From May to October, people are allowed to visit the windmill on weekends. Starting from enjoying a whole day in the park either by picnicking or fishing with your friends to relaxing in the Japanese Gardens, this city is a fine escapade for you. Don't forget to stop by Fabyan Villa Museum for some historical essence.
Distance from Chicago: 41.7 miles
How to Get Here
3. South Bend, Indiana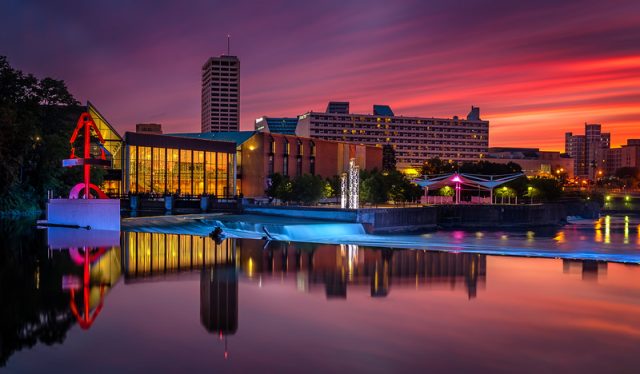 The University of Notre Dame along with the Statue of Mary and Golden Dome, crowning the city with its proximity, is one of the most photographed sites, wooing tourist with its majestic façade and intricate architecture. Then, there is another popular attraction, namely Potawatomi Zoo, housing around 400 animals including otters, giraffes, golden lion tamarins, primates, and fishes. However, for a different kind of relaxation, spending an evening in an enthralling concert hall like Morris Performing Arts Center is always a good idea. If you are up for a 2 days road trip from Chicago, check out The History Museum, Studebaker National Museum, South Bend Museum of Art, and Joseph D. Oliver House.
Distance from Chicago: 94. 5 miles
How to Get Here
4. Niagara Falls, New York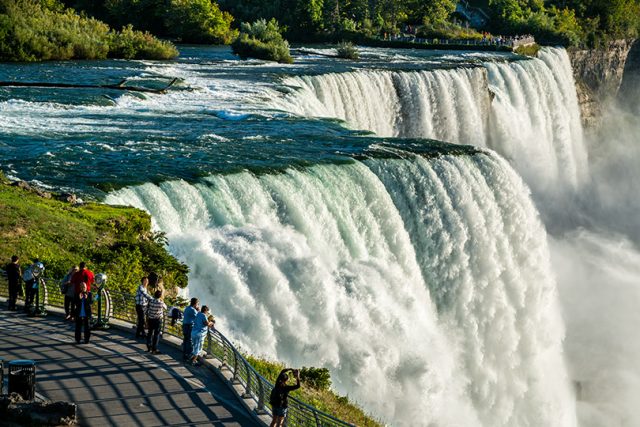 You must visit the three falls cascading enigmatically and gracing north western New York along with the Canadian border. These three falls being the American Falls, the Horseshoe Falls and the Bridal Veil Falls offer a pristine view to drool over. For a quick day trip, take a break and see the falls surrendering themselves, unhindered and uninterrupted towards the ground. To observe the falls properly, there are a few spots like Prospect Point Observation Tower and Goat Island. Also, availing the helium balloon ride "Flight of Angels" is ideal for an aerial and panoramic view. Skylon Tower Observation Deck is another spot for this. The inviting place is sure to allure you with its best and if you think you are good for a 5 days trip, then stay in nearby hotels (both costly and budget-friendly accommodations are available) and return with complete satisfaction.
Distance from Chicago: 555.3 miles
How to Get Here
5. Milwaukee, Wisconsin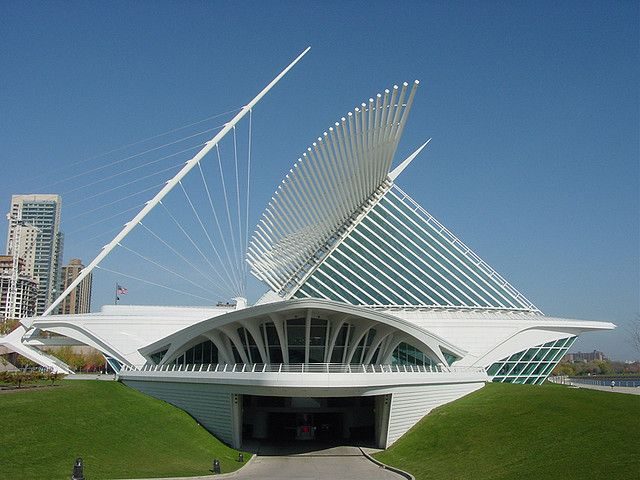 Nestled on the western shore of Lake Michigan, this city boasts of several outing places where you can go along with your loved ones and indulge in endless fun activities to revive your spirit. If you have kids with you on board, take them to visit Milwaukee Public Museum. Appreciate art in one of the largest museums in the country, Milwaukee Art Museum exhibiting marvelous sculptures, paintings, and photographs of famous artists like Pablo Picasso, Edgar Degas, Andy Warhol, Jan Van Goyen and so on. Avail Milwaukee Pedal Tavern and Untapped Tours to know the city even more.
Distance from Chicago: 92.3 miles
How to Get Here
6. Oglesby, Illinois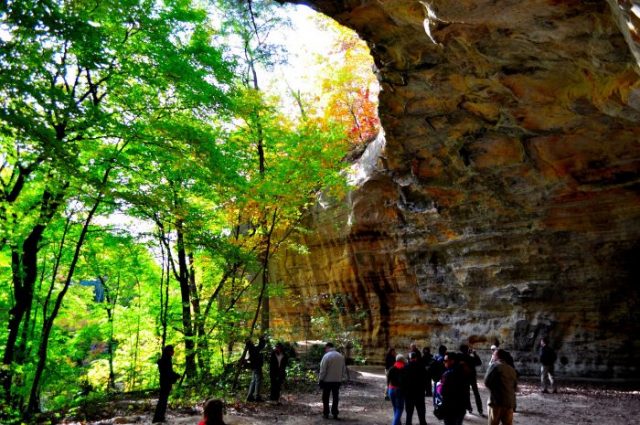 A day in the woods!If that is your prerogative for a day trip, then just drive to this picturesque city bejeweled with Starved Rock State Park and Matthiessen State Park. While the former with its sandstone canyon formation nurtures waterfalls and trails leading up to an observation deck, Lover's Leap Overlook, the latter gives ample scopes for hiking and mountain biking as well as exploring equestrian trails. In both parks, you are likely to see some white-tailed deer, frogs, toads and some migratory birds. The best season for hiking is fall, so plan a November trip. There is also Lehigh Memorial Park to spend some time with your friends if you are into hiking and camping. You may take a tour of the Governor Richard J. Oglesby Mansion, which is open every last Sunday from March to November and every Wednesday and Saturday from June to August.
Distance from Chicago: 99.3 miles
How to Get Here
7. Indianapolis, Indiana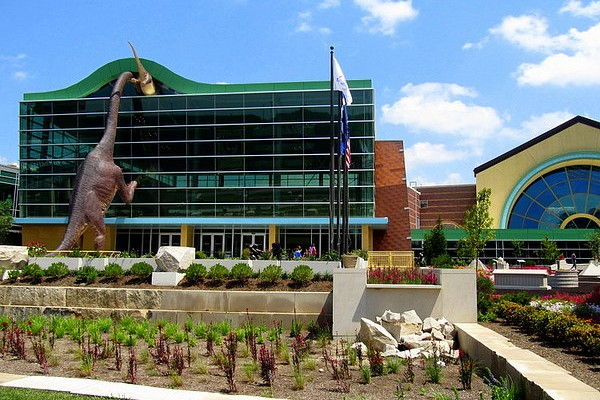 If you have a long standing promise to keep to your kids for a great fun-filled day trip, take them to The Children's Museum of Indianapolis. The largest of its kind, this museum, situated in Indianapolis, offers various interactive sessions to encourage children to learn about history and science. If your day trip is for more than one day, then next day go to The Indianapolis Zoo in White River State Park. From African elephants to giraffes, this zoo takes care of various animals. Kids will love the place, even more, to see the dolphin dome as it is a treat to watch. The botanical garden, displaying myriads of flowering plants, educate garden enthusiasts about the right way of growing flowers at home.
Distance from Chicago: 181.9 miles
How to Get Here
8. Lake Geneva, Wisconsin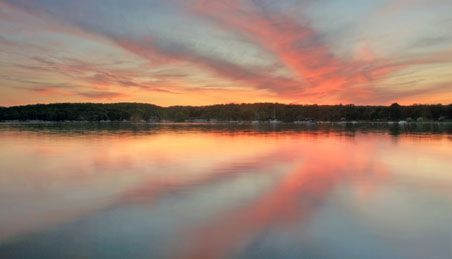 Wouldn't it be wonderful to go on a long trip to Lake Geneva and enjoy a  long luxurious cruise on the serene lake operated by the Lake Geneva Cruise Line? Couples can pamper themselves by relaxing at a spa with aromatherapy, saunas and revitalize their energy. Dining at eateries by the lake is a cool way to rekindle your love story. After dinner, just take a stroll to the historic building Riviera and mesmerize by the beauty of the fountain situated at the front. Plan a romantic day trip for Memorial Day or any other holiday convenient for both of you.
Distance from Chicago: 82.9 miles
How to Get Here
9. Wood Dale, Illinois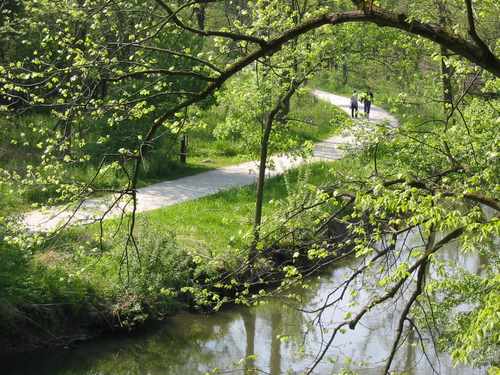 Quiet and peaceful locales and picture perfect places sum up the beauty of this city where you can repose after a long drive. If you have a four-legged friend at home, don't forget to take it with you as the Cabin Nature Center and White Oaks Dog Park allow them. While you enjoy the surrounding with the hymn of nature, your furry pet can have some time off-leash. Be it during summer months or winter, having a good time with families around this place is always possible.
Distance from Chicago: 23.4 miles
How to Get Here
10. Brookfield, Wisconsin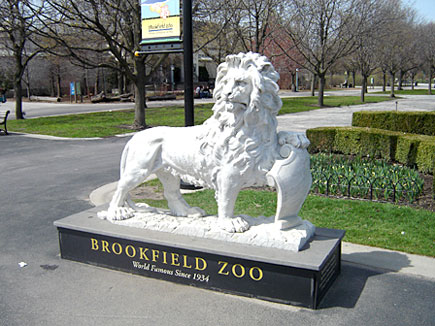 From spending an ideal kid day out at Brookfield Zoo to enjoying a concert at Sharon Lynne Wilson Center for the Arts, this city has uncountable opportunities to entice tourists. To shop from the local farmer market, go there in summer months to witness the celebration of Brookfield days, so you better schedule your trip in June.
Distance from Chicago: 100.3 miles
How to Get Here
Regardless of whether you stay in Chicago, be it east or west, south or north, traveling to these places for a day trip uplifts your moods and endows your body and mind with a new zest for life. Just take some time out now and cherish them forever.