The multiple campgrounds in the state, based on their location, are divided into two sections. Some of them are on coastal grounds while others are just landlocked, far away from the beach. Depending on your mood and necessity, you can pay visit to such places.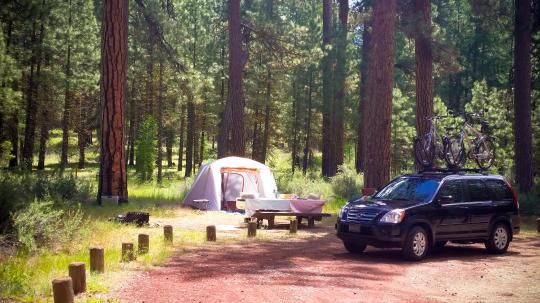 Coastal Campgrounds
1. Fort Stevens State Park, Astoria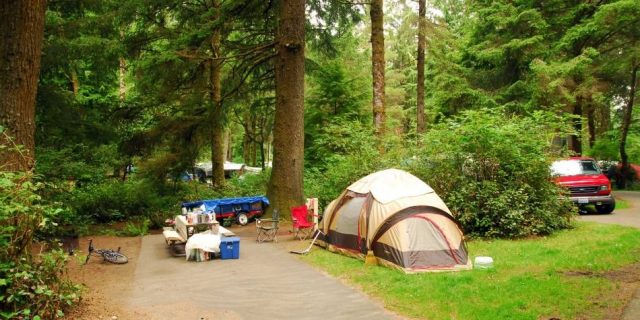 The former military defense system now serves to be a camping site with 9-mile biking trail, swimming section in Coffenbury Lake, hiking trails, and eye-satisfying greenery adorned with shore pines, dunes, wetlands, hemlock. The nearby Columbia River provides a breath of fresh air. The entire area covering around 3,700 acres is a part of Lewis and Clark National and State Historical Parks.
Amenities: There are 174 hookup site and 36 of them are pull-through. Tent camping spots are 6 and yurt camping zones are 15 and out of which 7 zones are pet-friendly. 11 deluxe cabins are there and 5 of them are pet-friendly. There is also a golf course in Columbia Shore. From RV dump station to biker and hikers camp.
2. Jessie M. Honeyman Memorial State Park, Florence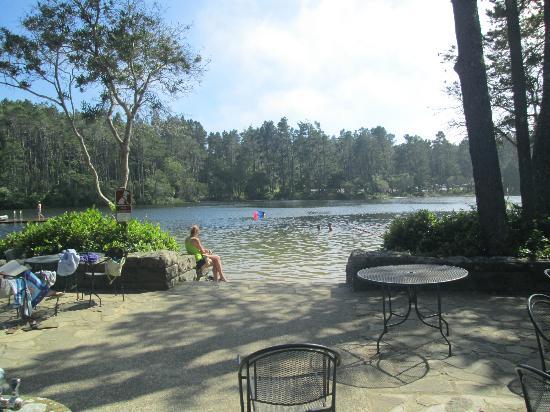 Also known as Honeyman State Park, the vast place covering sand dunes, nearby lakes like Cleawox Lake. From water skiing to swimming, boating and windsurfing, these are the activities that you can engross into while camping. You can go there throughout the year but prior booking is recommended.
Amenities: There are around 45 hookup sites (full) along with 10 yurt camping sites out of which 1 site allows pets. There are also group camping sites (tent-based) that is open seasonally. Around 5 picnic shelters are there with proper camps for bikers and hikers. Drinking water facilities, play sections for kids, showers, and certain amenities for physically challenged people are ensured.
3. Beverly Beach State Park, Newport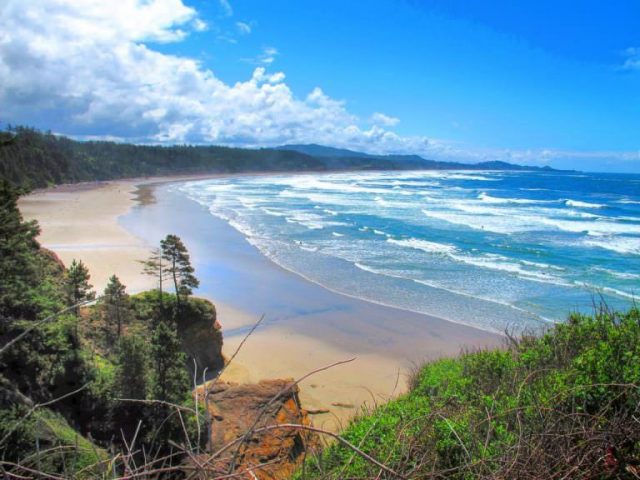 The large campground happens to be one of the largest in Oregon, with a proximity to the Ocean Beach. The campground has many sites where you can enjoy and relax throughout the day. Some of the places allow you to have your pet.
Amenities: There are 128 tent sites and 21 rustic yurts and. 75 electrical sites and 53 hookup sites. There are whale watching viewpoints, Oregon Coast Aquarium, and many other facilities to enjoy while staying there for camping.
Oregon Campgrounds in Various Counties
1. Devil's Lake State Recreation Area, Lincoln County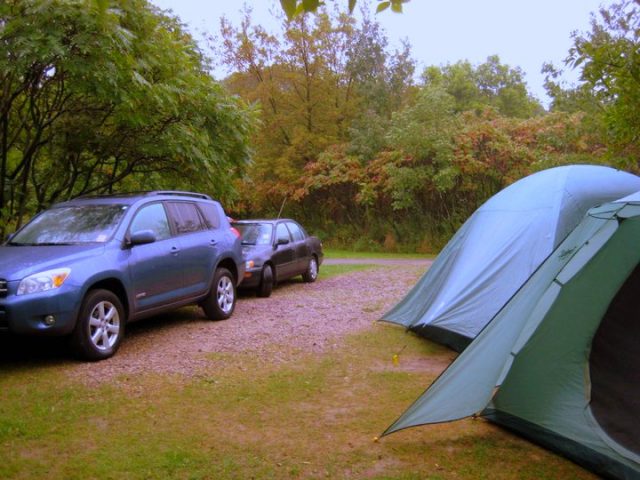 Being a prominent state park, this area is laden with suitable campgrounds is located in the heart of the city. Supervised by Oregon Parks and Recreation Department, this is the sole campground in the city. The interesting thing about the campgrounds is none of them have a lake view, but there is a trail that can lead to the shore. Birds like herons, bald eagles, cormorants, and other animals like raccoons are easily visible.
Amenities: There are 5 electrical sites along with 10 yurts and some of them are pet-friendly. 28 full hookup sites with specific spaces for bikers and hikers. Hot showers to flush toilets, all modern facilities are there. There are around 54 camping sites, closer to the water body.
2. Mazama Village Campground, Crater Lake National Park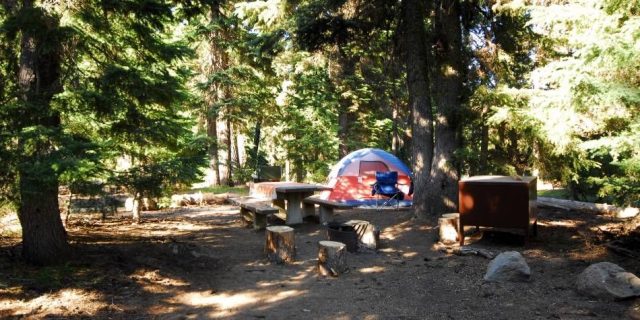 As a part of the famous Crater Lake National Park, the campground is all about volcanic surface. It is close to the Rim Village, with a scenic and quiet surrounding. The vast area has total 254 sites for campers with different facilities.
Amenities: From buying camp supplies to enjoy picnic tables, restrooms, dump stations, laundry facilities, gas stations. There is also a gift shop, and as far as camping sites are concerned, RV with or without electricity and hookups grounds are there. You can also find walk-in campsite in the zone. From boat tours to hiking all can be done within the campus.
3. Silver Falls State Park, Sublimity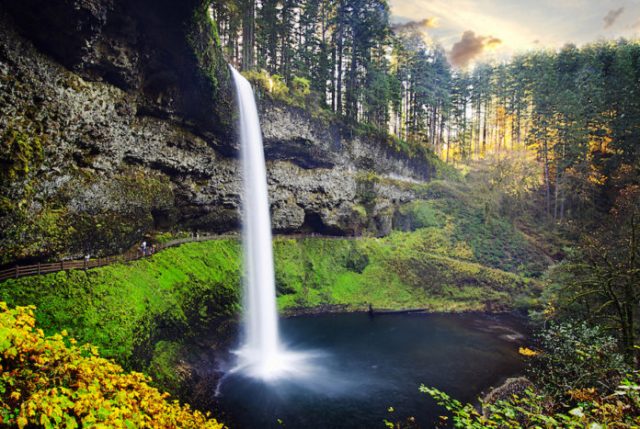 Covering around 9,000 acres in total, this is the biggest state park of the state. The iconic waterfall known as South Falls is a picturesque one that attracts a lot of people. There are hiking trails and 9 more waterfalls, and some of them are like Lower South Falls, Double Falls, Winter Falls, North Falls, and Lower North Falls.
Amenities: From cabin to tent sites you are welcome to camp in any one of them. From barbecue stands to some places where you can take your dogs. Even horse grounds are there. Wooded Lodges are also situated.
4. Cottonwood Canyon State Park, Wasco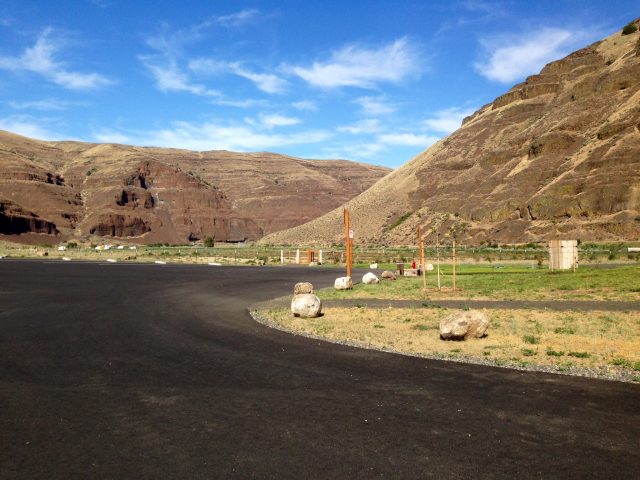 With around 8,000 acres of land, the state park is a prominent name when it comes to camping and hiking. The second biggest park of the state, you can spot California bighorn sheep and mule deer.  The green stretch of the park is indeed a treat to the eyes.
Amenities: There are 4 rustic cabins with meeting halls, vault toilets, 14 tent sites along with group tent zones allowing maximum 25 people. Some of the camping sites are pet-friendly.
Check out the destinations by yourself and enjoy with your friends. The scenic beauty will mesmerize your mind and you never know you may turn out to be a adventurous poet with love for camping.