Belgium is the country mostly known for its wonderful waffles, beer, and chocolates. While the latter two are available in both vegan and non-vegan variations, waffles are a common item to be found in ice-cream parlors. Beer and wine are also famous delicacies of Belgium, so you may try that at local restaurants and bars.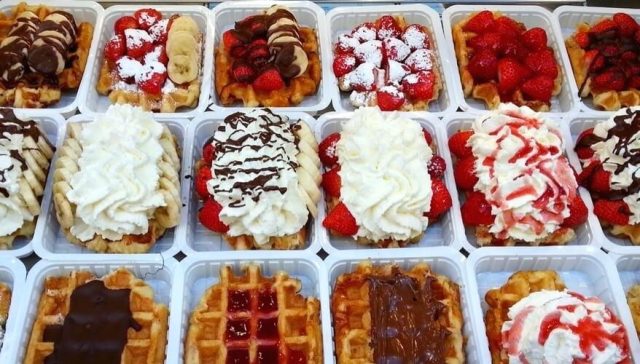 1. Tomate aux Crevettes – A Belgian Appetizer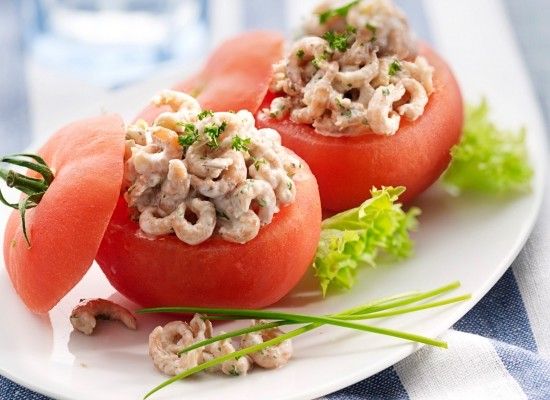 What is it: Tomatoes stuffed with shrimps and topped with mayonnaise.   
What does it taste like: The grey shrimp and the very taste of tomatoes enhanced by mayonnaise make you hungry for the upcoming meal.
2. Liege Belgian Waffles – The Typical Breakfast Preparation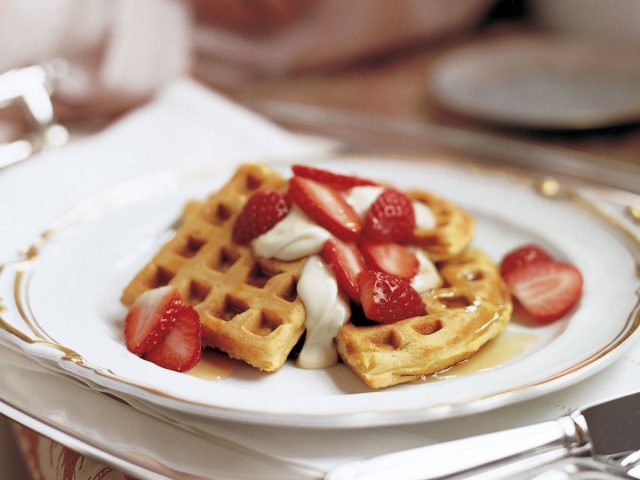 What is it: Waffles made from yeast, milk, butter, and sweetening agents. The toppings can vary, but mostly it's the strawberries that are chosen for garnishing.
What does it taste like: The crunchy and caramelized waffles are sweet because of the pearl sugar and white sugar used for it. Also, it has a chewy texture that makes a perfect bond with the sweet taste of the waffles.
3. Vol-au-vent – A Famous Food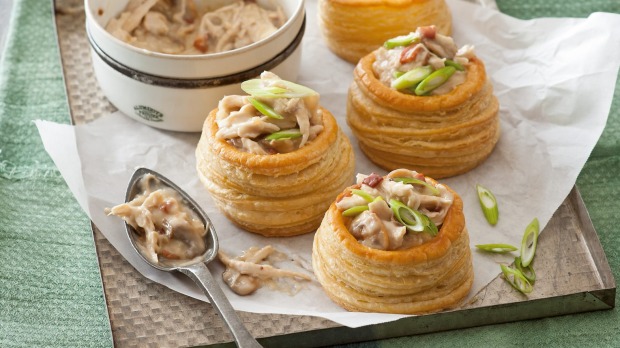 What is it: Ring pastry stacked and stuffed with assorted fillings. Originally French, this healthy item is now extensively consumed in Belgium.
What does it taste like: The pastry is light and the stuffing often consists of mushrooms with its typical flavor.
4. Bûche de Noël – The Christmas Cake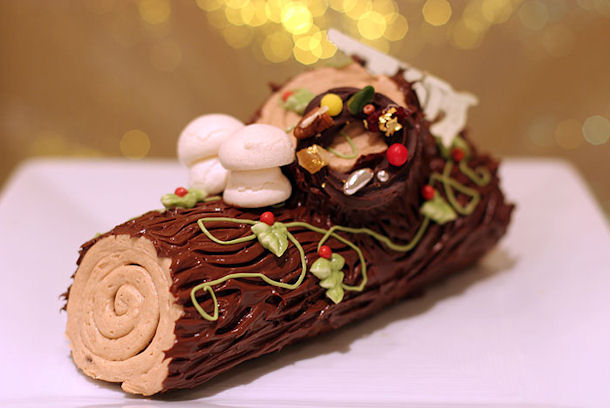 What is it: Resembling a yule log in appearance, this is a chocolate cake known as Yule log itself. The holiday cake is a must in the festive season.
What does it taste like: The chocolaty flavor coupled with whipped cream and sprinkled sugar advocates a rich taste.
5. Moules-frites – The National Food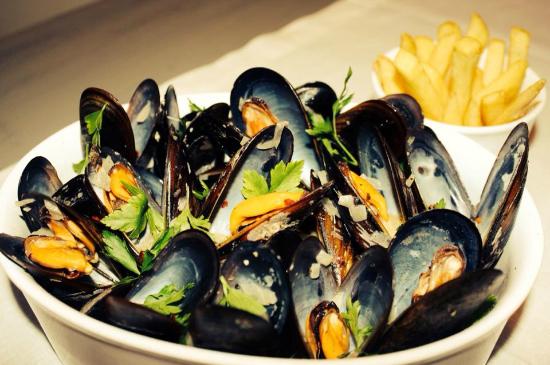 What is it: A combination of cooked mussels and fries. While "Moules" means mussels "Frites" stands for fries.
What does it taste like: You will get celery and onion flavors in the mussels and the fries act as an enhancer.
6. Antwerpse Handjes – A Popular Dessert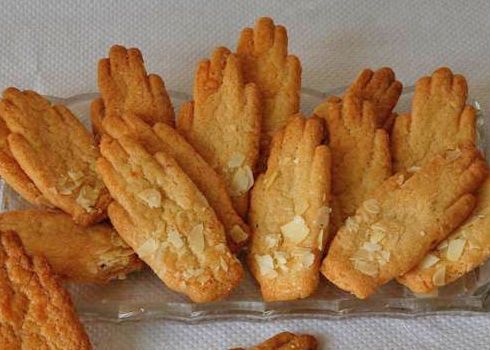 What is it: Hand-shaped biscuits commercially sold.
What does it taste like: There is a buttery flavor along with a sweetness that will rule your tongue.
In the land of Belgium, you will be flattered with so many foods all around you. Locals love to eat and exhibit their culture through their culinary skill. So, feel free to taste them all.