Bhutan, a landlocked country uses its natural resources for enhancing the gastronomy. The happiest country of the world is sure to be content with its amazing foods. With an abundant usage of chilies, beef, and vegetables, the excellent cuisine is not known to many people.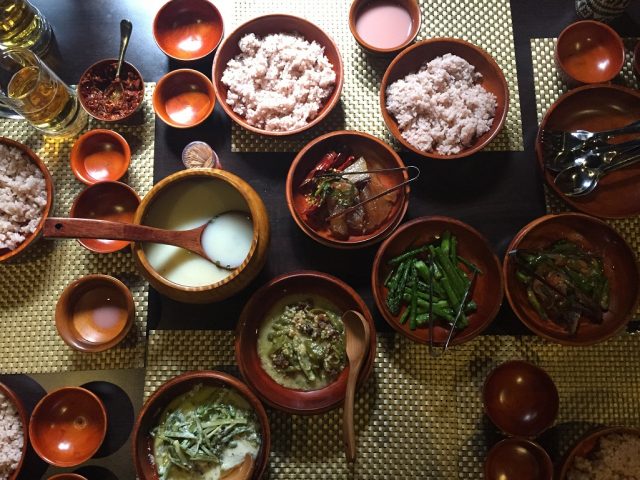 1. Ema Datshi – The National Food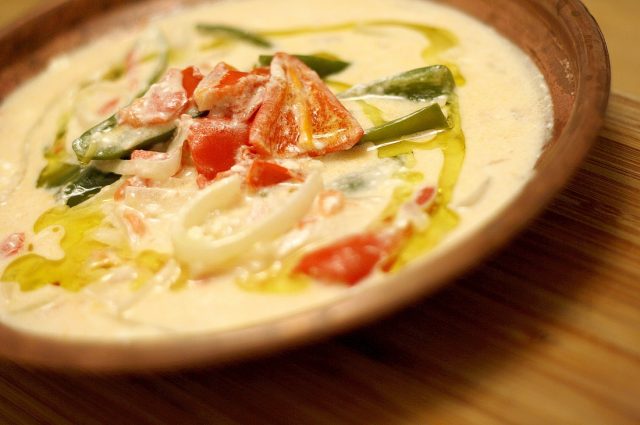 What is it: This is basically a stew preparation made of cheese and chili pepper. In the Bhutanese language, Dzongkha, the name of the dish is comprised of two words, 'ema' meaning chili while 'datshi' implies cheese. Sometimes for variations, other ingredients like mushrooms, potatoes, and ferns are used.
What does it taste like: The taste of chili is prominent and so is of the cheese as the latter is prepared from yak's or cow's milk. The vegetables lend their typical taste if added. As a side dish, this is a perfect accompaniment to red rice.
2. Red Rice – The Most Famous Food
What is it: The is medium-size rice that cooks faster than other variations. Red in color and the rice is nutrient-enriched and has health benefits.
What does it taste like: A strong nutty taste accompanied by an earthy flavor makes the item suitable as a main dish complemented with some rich side dishes.
3. Momo – The Staple Food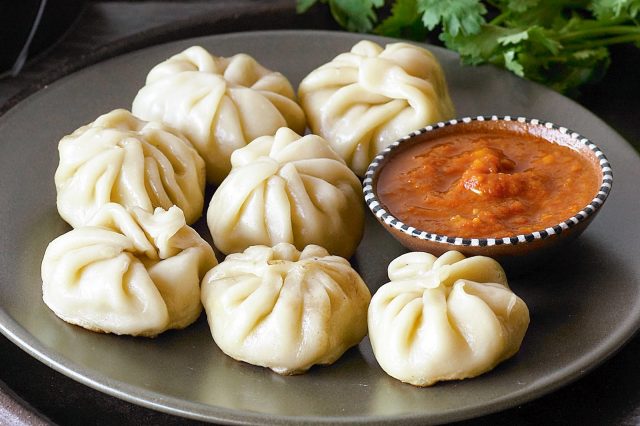 What is it: Dumplings stuffed with boiled meat or vegetables. The typical hilly essence of the dish is suitable with the foggy and misty environment of Bhutan.
What does it taste like: The soft outer part of momos are well enhanced by the filling. Commonly, a light and clear soup or sometimes a sauce is given along with momos.
4. Phaksha Paa – Traditional Meat Preparation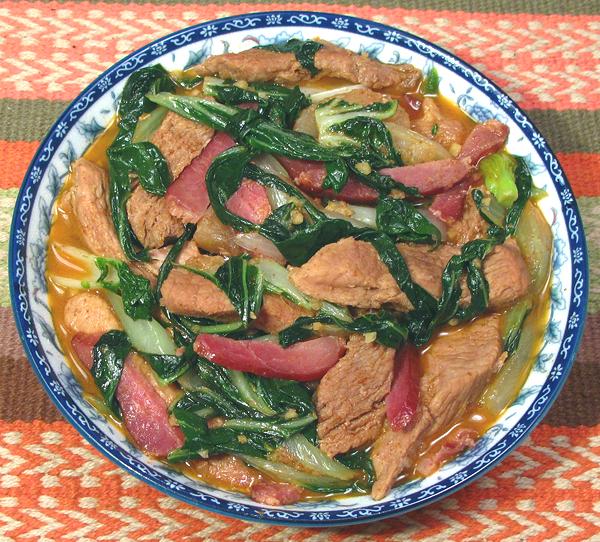 What is it: The pork-based item is cooked with spices, and vegetables can be added additionally. There are three main variations of this dish and they are Sicaam Paa (made with sun-dried pork chili), Yaksha Shakam (made of yak instead of pork) and Shakam Paa (made of beef slices).
What does it taste like: The stir-fried sliced porks are filled with red dry chilies, 'Bok Choy', a leafy vegetable and lots of ginger.
5. Puta – A Bhutanese Favorite Dish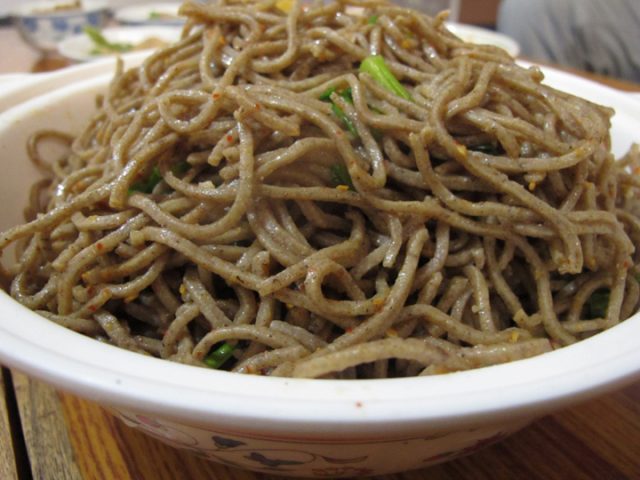 What is it: Buckwheat noodles that are often made from the scratch  (making the noodles from the buckwheat dough), is spiced up for a wholesome lunch or dinner. This dish is exclusively native to Bumthang region, as buckwheat is abundant in there.
What does it taste like: Apart from the strong buckwheat flavor, the yellow and green onions or scallions, jalapeno, asparagus, and the sprinkled salt and pepper create a unique taste. It is either consumed at room temperatures or when it is chilled.
6. Jasha Tshoem – A Meal Item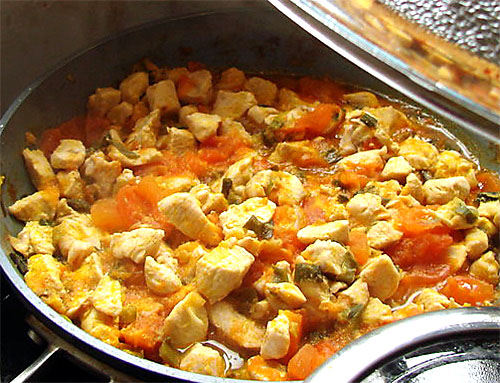 What is it: Beef stew with lots of other spices and mushrooms. It is a common preparation that is made in almost every household.
What does it taste like: The chunky pieces of beef, mushrooms enhanced with cloves, chile peppers, gingers, and garlic cloves have a hearty flavor.
7. Khatem – A Popular Snack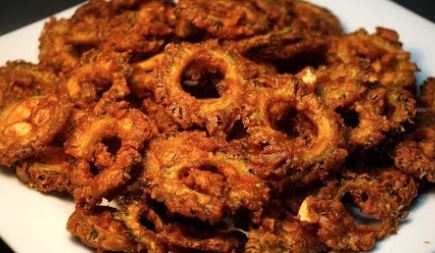 What is it: Fried thin slices of bitter gourd or bitter melon considered as a snack item. This is massively consumed throughout the country.
What does it taste like: It is fried in butter and creates a different flavor altogether, but retains the authentic bitter taste to some extent. The healthy snack improves the taste buds as well.
8. Jaju Soup – The Healthy Soup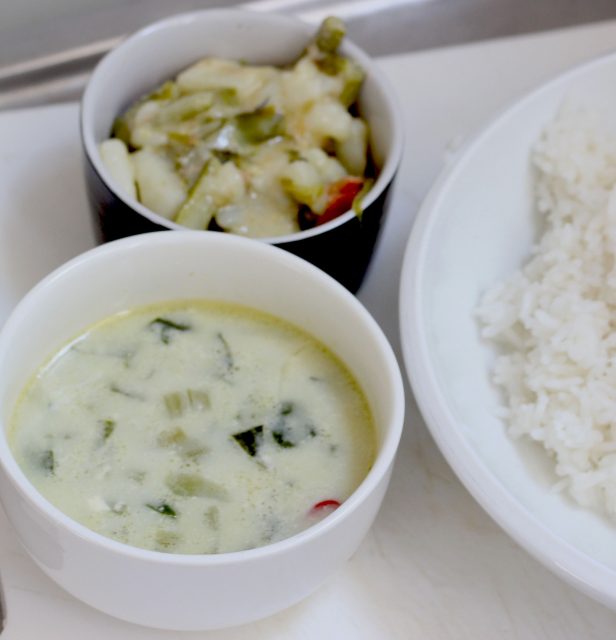 KesangGreenKitchen.Wordpress.com
What is it: Soup made from sun-dried turnip leaves that local people collect during the autumn to be used in the winter. This is a hassle-free item that people cook for special events, but nowadays, this has been widely replaced with other soups as not all urban shops sell turnip leaves.
What does it taste like: The accompaniment dish has garlic, ginger, milk, and chilies and onions to go well with any other curry or rice-based preparation.
9. Khur-le – The Desert of Bhutan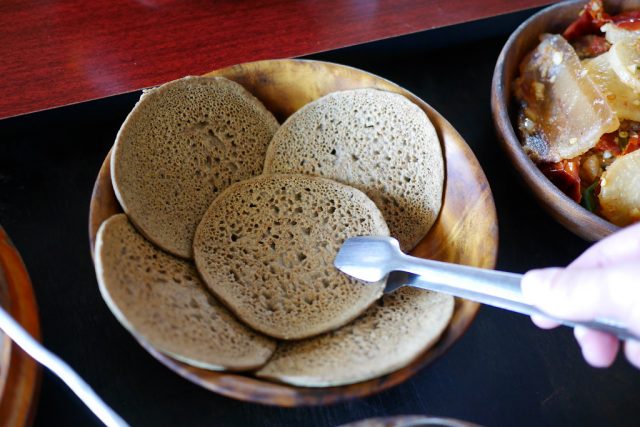 What is it: Pancake essentially made from buckwheat, often served as breakfast. People also eat this as a snack item whenever required.
What does it taste like: The texture is spongy and goes nicely with cucumber salad, chili sauce, and egg poaches.
10. Suja – The Bhutanese Beverage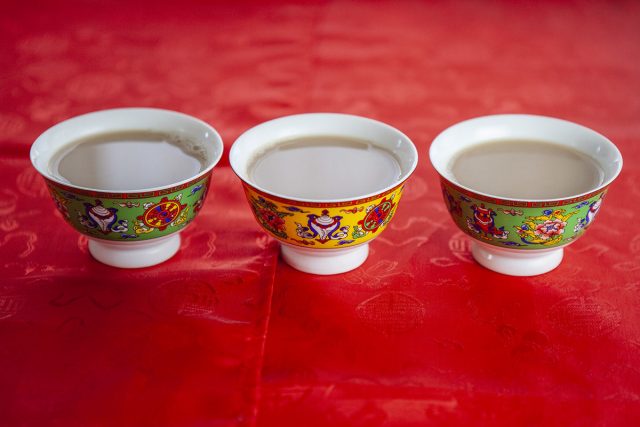 What is it: The butter tea is also known as "Goor" "Goor", or "Po Cha".  It is different from normal tea because of the inclusion of the yak butter that is made from yak milk. At times, cow's butter is also used to make the preparation.
What does it taste like: The frothy preparation is commonly served after any heavy meal. Sometimes, crispy rice is sprinkled on the tea but mostly, it is consumed without the addition. The taste is strongly of the butter.
11. Goen Hogay – The Healthy Option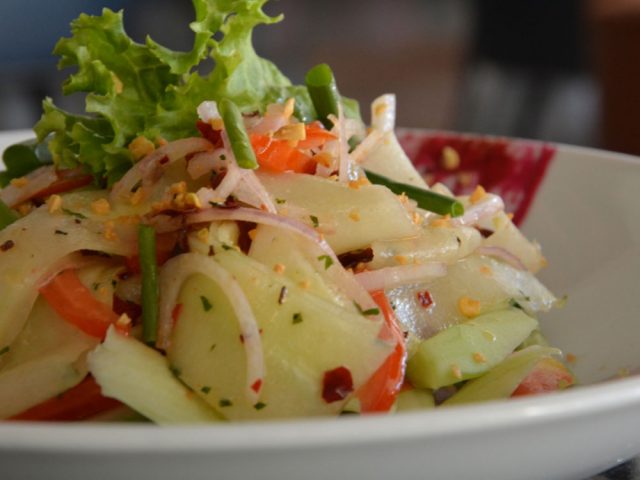 What is it: The cucumber-based salad preparation is basically a cold dish and often goes as an accompaniment of noodles or any other spicy dish.
What does it taste like: Cucumbers, tomatoes, feta cheese, small onion, and chilies are mixed to give a flavorful taste.
12. Hoentay – The Country's Favorite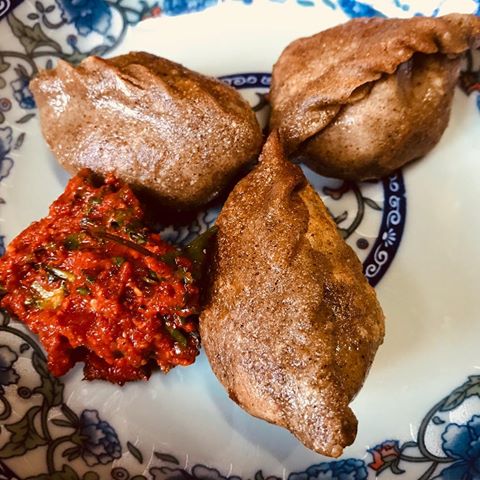 MattandEmilyinBhutan.blogspot.com
What is it: Momo-like preparations with buckwheat made wrap filled with vegetables, meat, and cheese. It is either steamed or fried.
What does it taste like: The soft dumplings have a flavor of leafy spinach or turnip and meat, with a cheesy undertone and goes well with sauce.
13. Jasha Maroo – A Non-Veg Preparation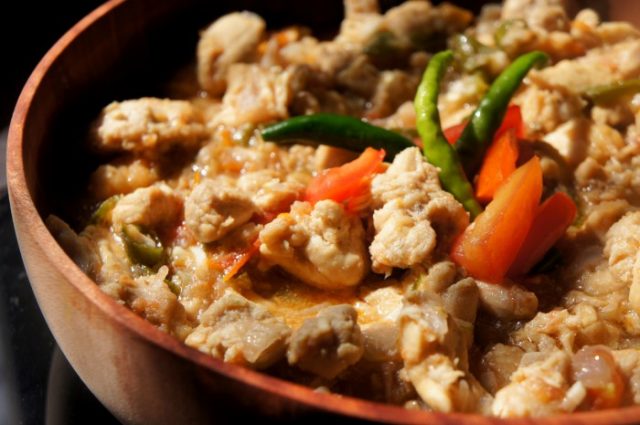 What is it: Chicken stew with lots of spices, mostly served as a side dish. This is a traditional item all Bhutanese people love.
What does it taste like: Chicken is complemented by chilies, onions, ginger paste, tomatoes, and garlic, making it spicy. Red rice or any other rice item goes perfectly with the dish.
Such spicy and hot dishes are good for the cold weather of the country. The ingredients are mostly what are farmed or harvested. So, the list must be good enough for foodies to encourage them to try such dishes.