The flavorful Israeli cuisine nurtures several culinary choices of the Jewish people belonging to Rome, Portugal, Spain, Middle East, Asia and North Africa. Their traditional dishes, being typically observed on festive occasions like Shabbat, Rosh Chodesh, and Passover, concentrate on meat, fish and dairy products. What we see today as Israeli cuisine is a result of long three thousand years, where native as well as foreign influences have given their best inputs from time to time.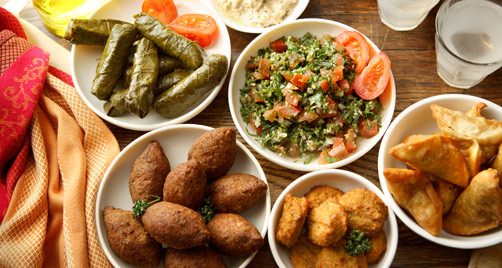 1. Falalfel – A street food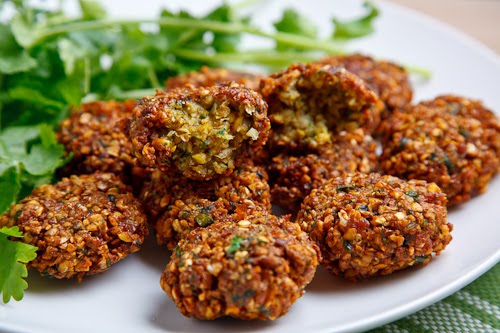 What is it: Dark brown fried donuts having fava beans and chickpeas as main ingredients. It is often a part of "meze" (assorted foods served together).
What does it taste like: The crumbly balls along with their greasy texture taste better when topped with hot sauce and pickled vegetables.
2. Challa – A traditional Israeli food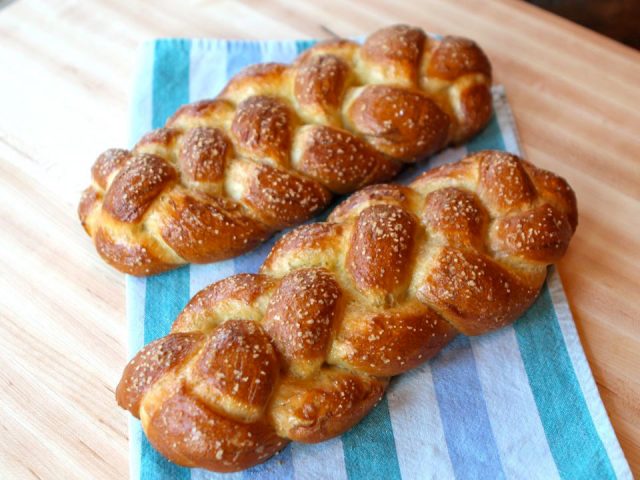 What is it: "Dacher", "kitke", "hallah", "koilitsh", known by all these names, challa is a particular type of bread, that is a must for "Rosh Hashanah" or the Jewish New year.
What does it taste like: The soft bread, being an amalgamation of yeast, eggs, flour, and sugar, along with sesame seeds is perfect to satisfy the appetite of foodies.
3. Shakshouka – Israeli breakfast preparation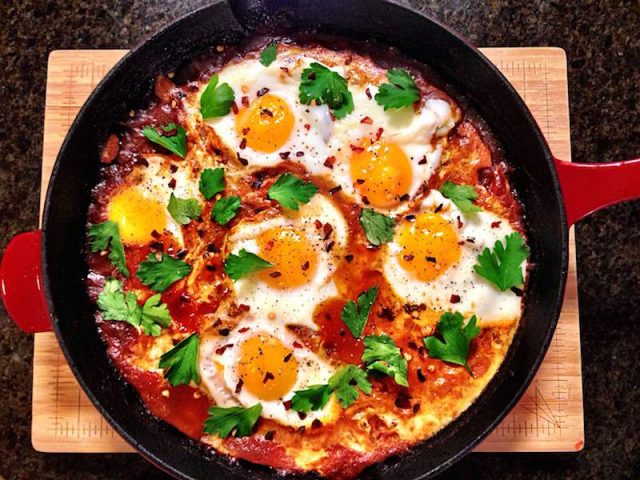 What is it: Cooked sauce with a topping of poached eggs. The dish is alternatively known as Shakshuska.
What does it taste like: The fulfilling shakshouka, enhanced with jalapeno chile, tomato paste, and yellow onions is sure to win your heart with its spicy taste and colorful appearance.
4. Sabich – A vegetarian delight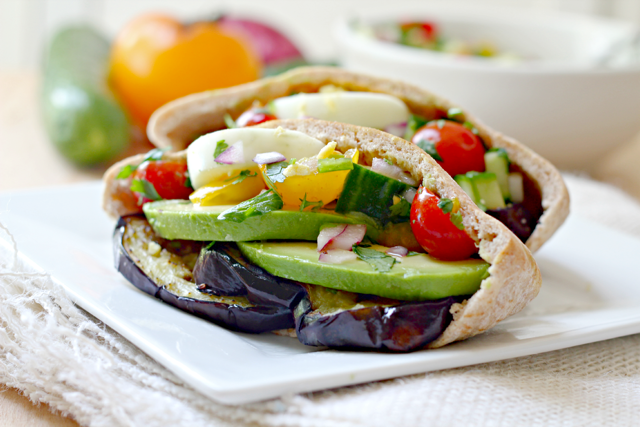 What is it: A sandwich preparation filled with eggs, Israeli salads and vegetables. Being one of the most common street foods of the country, every restaurant, at any corner of streets, will serve you this as a breakfast or snack item. In local tongue, it is sometimes pronounced sabih.
What does it taste like: This is wholesome as eggplants, red cabbages, and hummus make the filling along with other ingredients, while the Israeli salad lends an acidic taste.
5. Moussaka – A famous choice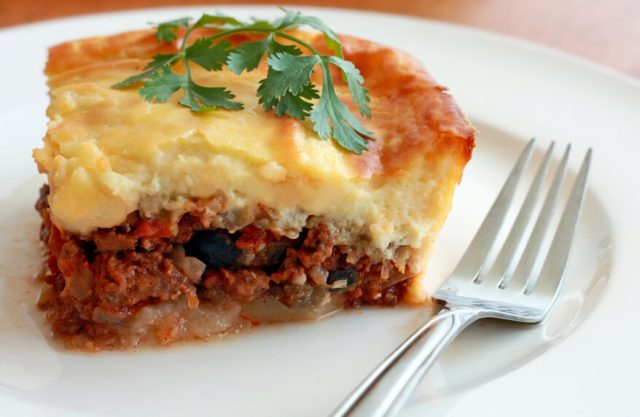 What is it: This main dish with its Greek origin, is presently Israel's favorite baked food with several layers. While the foundation has a meaty base, the top layer is made of milk sauce.
What does it taste like: Scrumptious, because of the potato or eggplant base, and fulfilling because of the meat. However, the choice of meat changes from one region to another, but the taste is always superb without a doubt.
6. Qidreh – A Christmas delicacy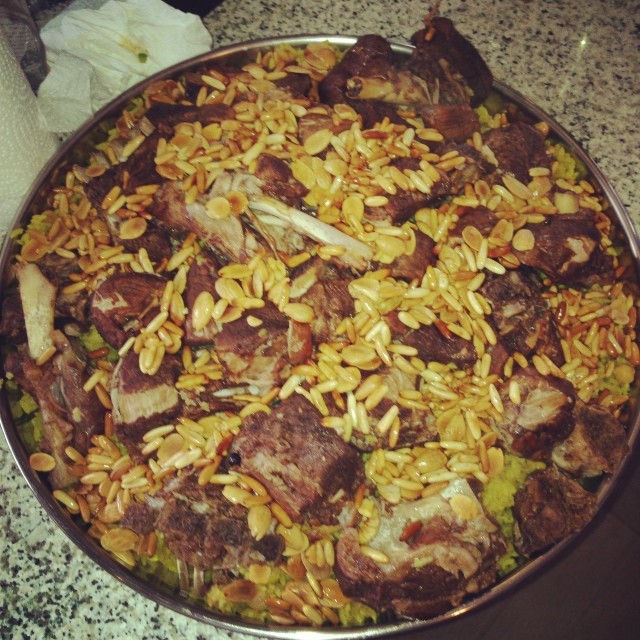 What is it: Rice and meat cooked together with flavors and spices. When families meet and relish their meal together, this item enhances the dining table as a part of the main course.
What does it taste like: The yellow colored rice and the well-cooked mushy pieces of meat is bound to take you to cloud nine when served with a type of thick yogurt, leban.
7. Malawach – A Yemenite Israeli food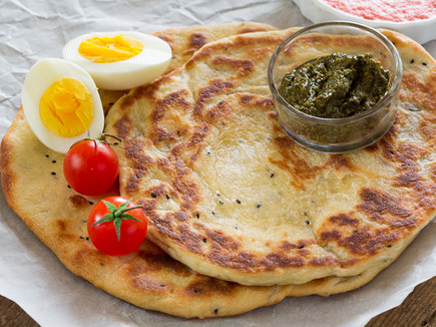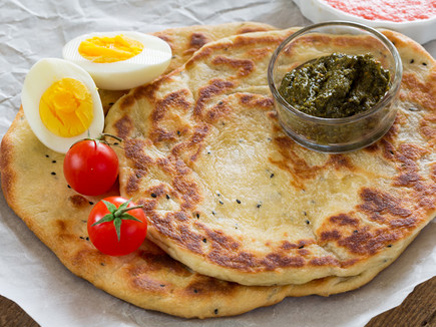 What is it: Pancake mainly made of flour, makes a wonderful item for lunch. Israelis often make a similar preparation ziva, inspired from this recipe. Both are popular as they are healthy.
What does it taste like: The thickness of malawach is the main reason to love it; while the other two being the flatbread's simple taste and softness. Consume with pickles, condiments or any spicy dishes.
8. Latkes – Festival eatable for Hanukkah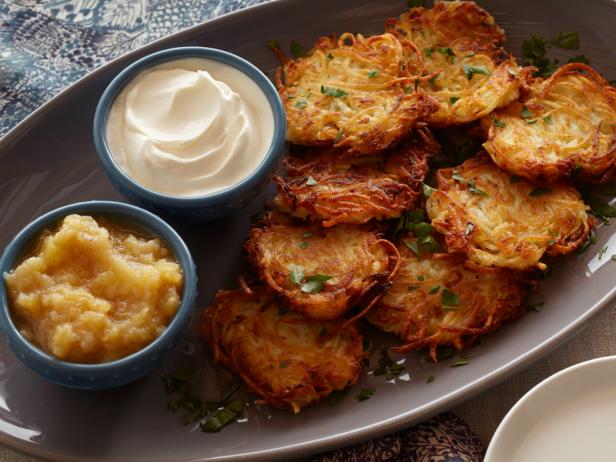 What is it: Potato based golden brown deep fried pancakes, finding its way through all special Israeli holidays like Hanukkah and Shabbat.
What does it taste like: The crunchy latkes fill your mouth with a rich taste of spices and eggs. Try them with sprinkled cheese, apple sauce or anything your heart desires.
9. Jachnun – A slow-cooker dish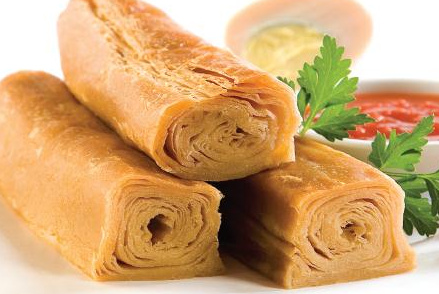 What is it: A long rolled pastry, widely appreciated by people, is a direct influence of the Yemenite cuisine.
What does it taste like: The syrupy topping complements the otherwise sweet pastry in the best way possible. Traditionally, on the morning of Shabbat, these pastries are served with a tomato dip.
10. Shawarma – Gluten-free food
What is it: A wrap with fillings of meat and other spices, is a common delicacy that is sometimes grilled.
What does it taste like: Hearty as every morsel of it is invigorating to dominate your heart like never before. Be it for breakfast or dinner, a piece of shawarma roll is ideal.
Israeli foods mirroring multiple usages of same ingredients effectively showcase the country's  inheritance of some marvelous cooking techniques. This article gives you a peep to such dishes enriched with a prominent influence of natives.