The taste of Portugal is well known for its delicacies like pastries, pudding, cakes, and doughnuts. Baking such amazing desserts is a dream of any confectioners. It is also the preference of citizens that they are in a constant process of inventing something new, either improvising the old one or creating something from the scratch. It is unbelievable and amazing to know that with some necessary ingredients like flour, milk, butter, cream, sugar, and nuts, so many variations of desserts can be prepared.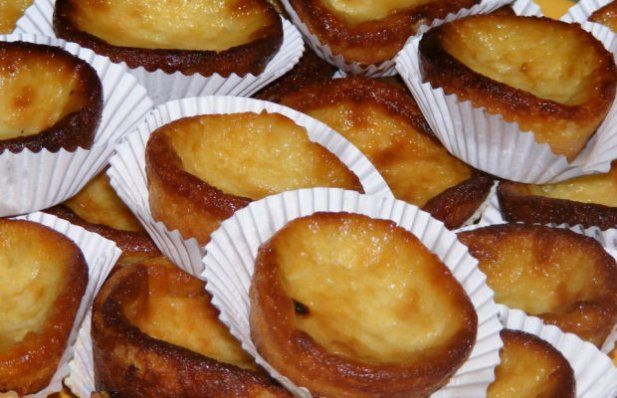 1. Serradura – The Authentic Piece
What is it: A pudding preparation made of Marie biscuits and cream, originating in Portugal. It usually has a layered look, but that depends on the maker. This dessert has a white and brown combination. This is called 'Sawdust Pudding' because of the similarity of its texture with sawdust. Since this is a popular food in Macau, its alternate name includes, 'Macau Pudding'.
What does it taste like: The crushed biscuits merged with cream are a delight for the tongue. Apart from the traditional Marie biscuits, there are new flavors introduced like green tea, coffee beans, and Oreo. For the replacement of the creamy part, strawberry and chocolates are also frequented.
2. Pastel de Nata – A Traditional Dessert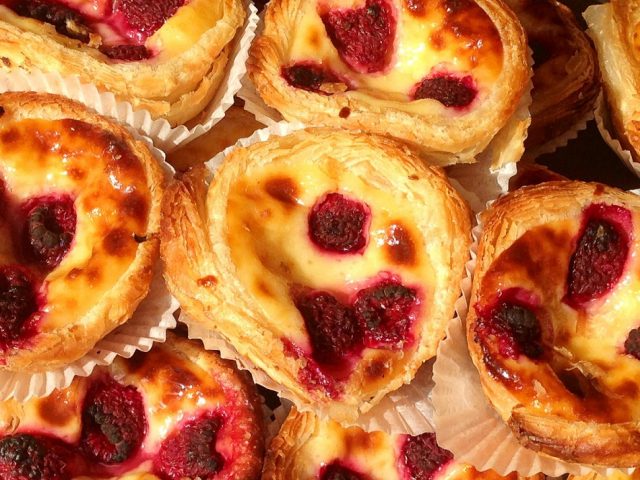 What is it: Small and round custard tart including egg yolks and cinnamon. It is believed that the monks of Hieronymites Monastery first made the preparation. They used to clean their clothes with egg whites, so the yolks were the residue, and tarts were made to utilize the yolk. The dessert was listed in 2009 by The Guardian newspaper as one of the best things to eat in the entire world. Countries with Portuguese colonies, often make the tart.
What does it taste like: The light tarts have the taste of cinnamon clubbed with the sugar icing. The golden-brown tart is flaky and there is a sweetness dominating the dish.
3. Alteria – Their Favorite Sweet Dish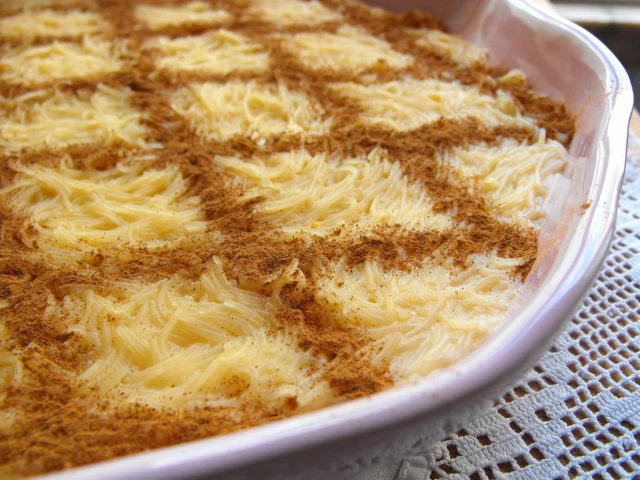 What is it: Made from angel hair pasta or vermicelli, the name has a derivation from Arabian terms for pasta. The probable source of the name is either "Itriya" or "Al-irtiâ". It is commonly served in an elaborate plate with cinnamon powder in a criss-cross pattern. For any celebration, this is a must item on the menu.
What does it taste like: Sweetness is the basic taste, with the spicy cinnamons. The soft pasta becomes softer with the inclusion of milk, egg yolks, and water.
4. Fios de Ovos – A Popular Food
What is it: Thin strands of egg yolks steeped into syrup and also known as angel hair. This is a preferred choice for making other desserts, or as a side dish. It is yellow in color, and fine in texture. Countries like Thailand, Japan, India, Cambodia, and Brazil have embraced the dessert. Just like Pastel de Nata, this dish was an improvisation or rather a utilization of the leftover egg yolks at the monastery.
What does it taste like: It is extremely sweet and the strands melt as soon as they enter the mouth. With fruits, cakes, and savory dishes, this goes perfectly.
5. Salame de Chocolate – The Sliced Happiness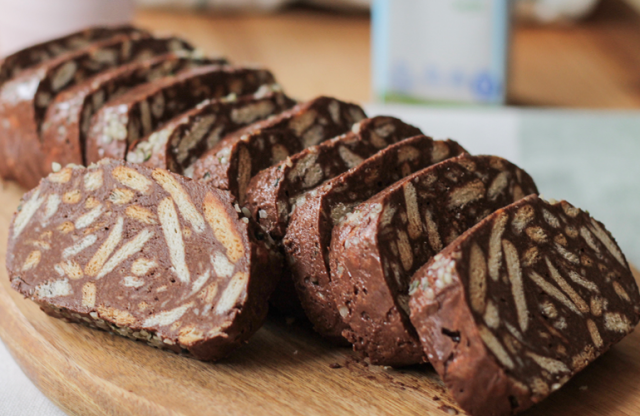 What is it: The long chocolate cake cut into pieces and served subsequently. Its English translation mean chocolate salami, but that doesn't mean it has any meat products. This is known as salami because of the physical resemblances. Available in many countries, this has different names in each of them. For example, in Italy this is English salami, in Turkey this is mosaic cake, in Romania this is biscuit salami and in Greece, this is "Kormos" or "Mosiako".
What does it taste like: This cake has a tightness of its own and the taste of chocolate is the domineering one with a combined flavor of eggs, biscuits, butter and cocoa. The traditional cooking method includes rum or wine, but in the other part of the world, alcohol is not always incorporated.
6. Cavacas – Their Version of Pastry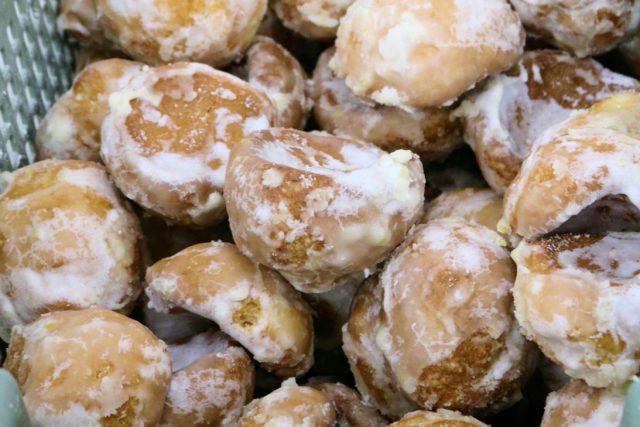 What is it: Golden hollow pastries with white toppings, achieved by the icing. The medium-sized pastries are also known as Portuguese popovers.
What does it taste like: The airy pastries are light and sweet with a tinge of lemon extract. It contains milk and flour, so the consistency is smooth.
7. Sonhos – Sweet Titbits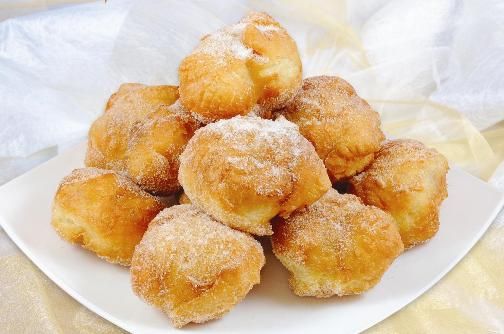 What is it: Bright golden round and fried balls similar to doughnuts. The popular item is a must-have in every household, especially during any festivities or celebrations like birthday parties.
What does it taste like: The fluffy balls are sweet and slightly spicy because of the cinnamon sprinkles on top of them. Due to the usage of milk, margarine or butter, and flour, they have a softness.
8. Bolo de Mel – The Christmas Cake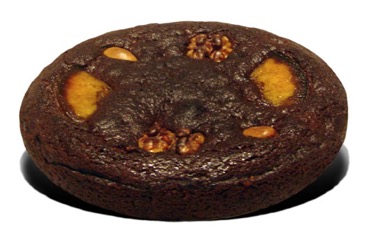 What is it: Round-shaped chocolate cake with nuts and almonds. This has been a conventional dessert for the country, like some of the dishes as mentioned here, this one also came into existence through some nuns of the Convento de Santa Clara. However, the ingredient of honey could be replaced by molasses for a darker shade. It is Madeira, where the cake was first originated. Traditionally made around the first week of December and storing for the Christmas is a common thing.
What does it taste like: The cake is sticky and can be stored for a long time. The customary way of consuming the cake is to grab some portions by hands, instead of using any knife.
9. Bolo de Bolacha – A Portuguese Biscuit Dessert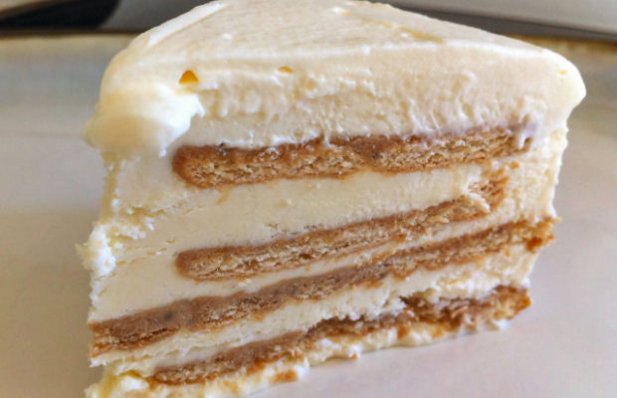 What is it: The combination of biscuits, cream and coffee mix. The small cake-like dessert can be given any shape, either round, or square or triangle, by cutting the biscuits.
What does it taste like: The digestive biscuit has a vanilla type flavor that merges well with the cream. It is crunchy with certain smoothness. Sometimes there are crushed biscuits sprinkled on the top, so it gets crunchier.
10. Coconut Custard Tarts – A Muffin-like Dessert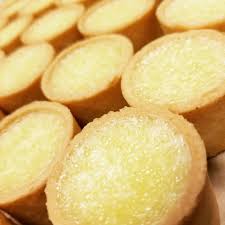 What is it: Small and round-shaped tarts, with a pale golden shade, served in paper cups. It is a typical Portuguese choice of using coconut in the best way possible.
What does it taste like: The custard is a sweet extravaganza with toasted coconut on them. If there is nothing in your dictionary as too much sweetness, then the little cups of tarts are for you.
11. Folar de Páscoa – A Mandatory Easter Item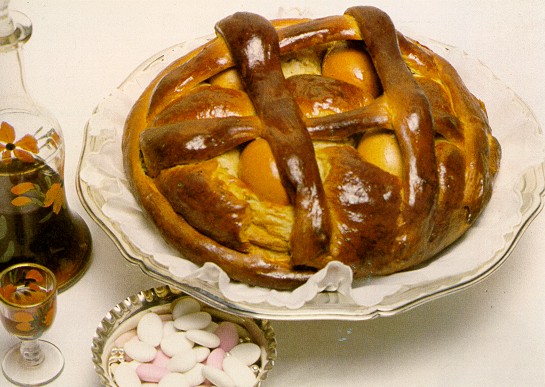 What is it: Normal bread with some box-like patterns all over it. Since this is an Easter item, there are eggs, separately garnished on the cake, under some bread straps. The eggs are the representation of the rebirth of the Christ.
What does it taste like: It is soft like a sponge and light like any other bread. Many people consume it without anything along with the bread.
12. Pudim Flan – An Influential Dessert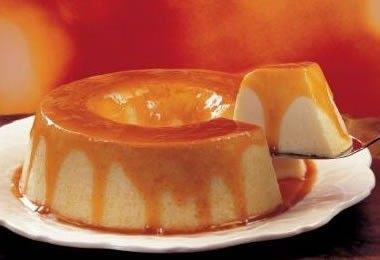 What is it: A round flan with a hole in between. From religious occasions to birthday parties, a proper full-course meal is incomplete without the flan. The Portuguese influence on Brazil is exhibited through Brazilians' love for this item.
What does it taste like: The flan is soft, creamy with syrup rolling down from the top. Some people garnish it with roasted coconut, while a few are of the opinion that fresh cream would be the better as toppings.
13. Bolo-rei- A Colorful Cake Reflecting the Festive Mood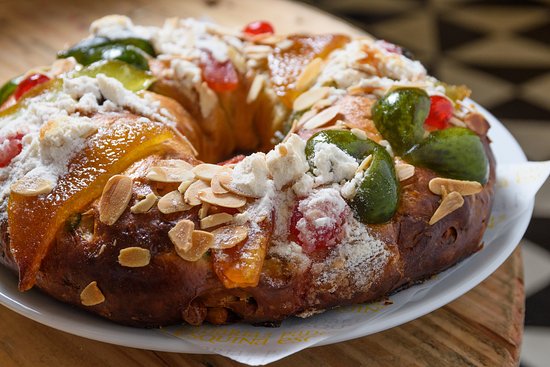 What is it: A round-shaped cake with a hole in the middle. The toppings are plenty and of many shades, giving an enchanting appearance. This traditional Christmas cake is made at almost every household, during the last week of December and people enjoy this throughout the festive season, even in the month of January. The preparation was inspired by French cooking, and it was around 1829 when it was first introduced to the land of Portugal.
What does it taste like: The cake is soft, but the toppings of candies, fruits, and nuts, determine the taste. Earlier, there used to be a small toy inside the cake, but that tradition has gone by because it could be dangerous for people, as there are chances of chocking.
When it comes to desserts, Portugal has a wide range that can compete with any other country's cuisine. Just like these desserts have been impressed by many different preparations, they too, have also influenced many more.