Romanian cuisine, with its spices and flavors, has acquired a niche in the world. Flourished with a plethora of influences from the ancient Ottoman Empire along with neighboring European countries especially like Hungary, Germany and so on, Romanian cuisine is a fine delight per se.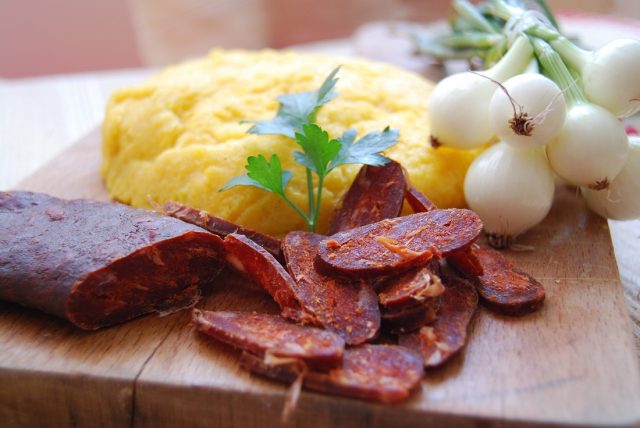 1. Sarmale or Stuffed Cabbage Rolls – A national food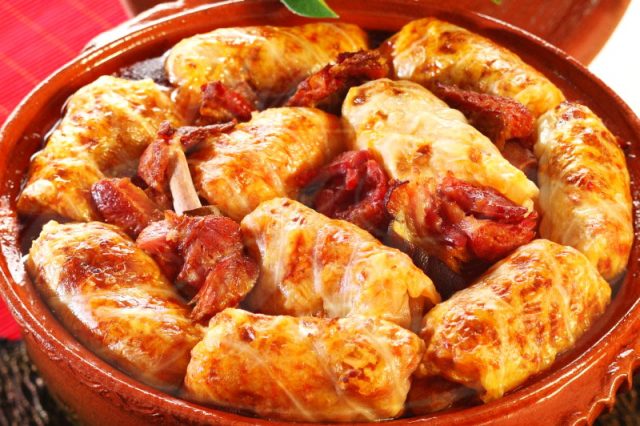 What is it: A traditional boiled cabbage roll with a filling of minced pork and chicken (separately or in combination).
What does it taste like: One of the most prominent items of entire Romanian cuisine, the cabbage roll is scrumptious and utterly delicious if it is complimented by traditional porridge or sour cream.
2. Zacuscă De Vinete – A vegan spread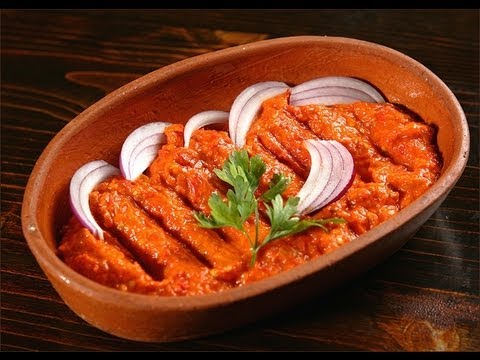 What is it: Mashed eggplants, onions, red peppers and tomato paste in perfect unison. This is a popular homemade Romanian topping for bread.
What does it taste like: You may also try the variations based on the primary ingredients like mushroom and basil leaves. Your tongue will be satisfied with a pleasure anyway.
3. Goulash – A Transylvanian stew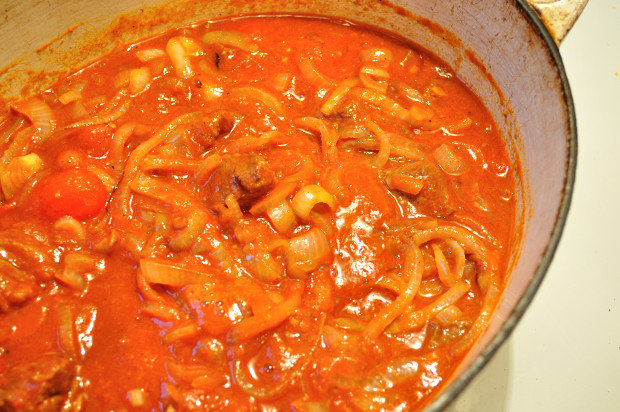 What is it: This is a healthy soup preparation dominated by meat and vegetables. Originated in Hungary, this soup is now one of the most revered Transylvanian delicacies.
What does it taste like: A bowl of hot soup and a dollop of sour cream will conquer your tongue with an enticing flavor.
4. Gogosi – A traditional donut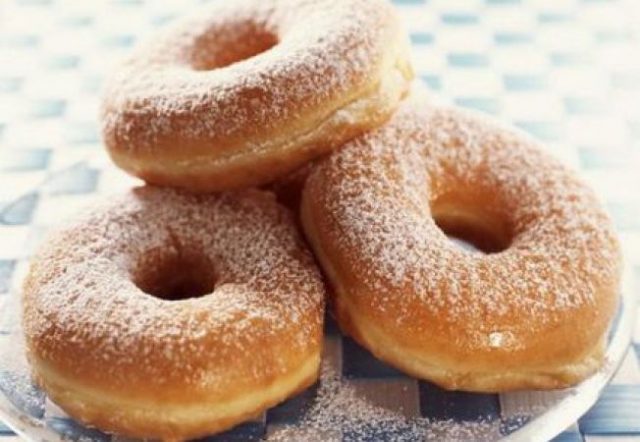 What is it: A soft fluffy donut made of eggs, flour, yeast, and milk.
What does it taste like: Happiness comes in all shapes! Isn't it so? These rounds balls with golden brown shades are irresistibly sweet.
5. Mămăligă – A sugary porridge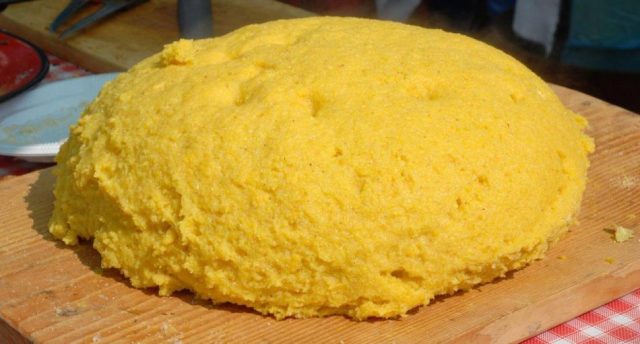 http://www.food.com/recipe/mamaliga-410840
What is it: It's a sweet consequence of an amalgamation of water, cornmeal, and salt. It is believed to be originally made by some poor peasants as a replacement of bread. Locals use this as a side dish.
What does it taste like: This sumptuous polenta offers a sweet flavor, making it a must for sweet lovers.
6. Tochitură – A typical Romanian food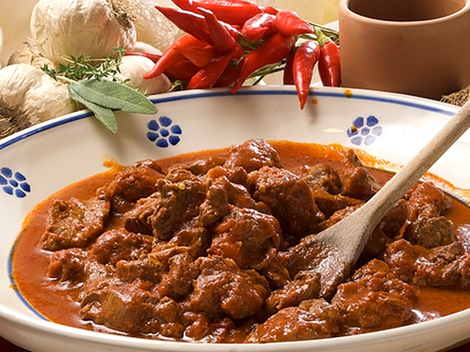 What is it: A stew owing its flavors to its main ingredients like pork, beef, and tomato sauce. Authentic Romanians use pork fat sauce instead of tomato sauce which is a major reason to love Romanian cuisine.
What does it taste like: A beautiful combination of fried egg, mămăligă, and sheep cheese with this stew is something to cherish for a long time.
7. Piftie – A Christmas enjoyment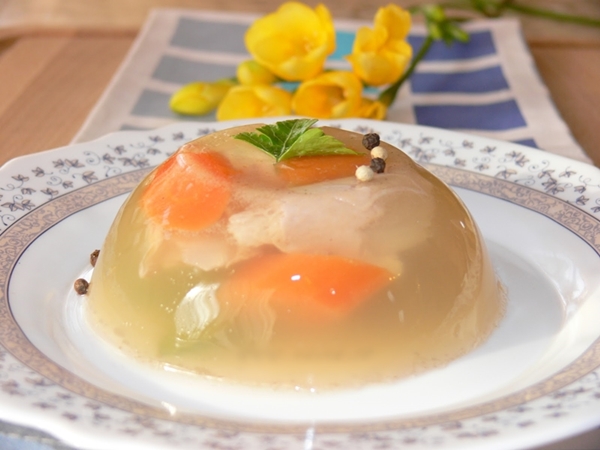 http://www.roxyskitchen.com/turkey-jelly-romanian-piftie.html
What is it: Pork and vegetables inside a jelly ball. Colloquially known as racituri, this is a most common dish to be found especially in the time of Christmas.
What does it taste like: Wondering about the taste? It tastes as good as it looks.
8. Savarin – A wedding dessert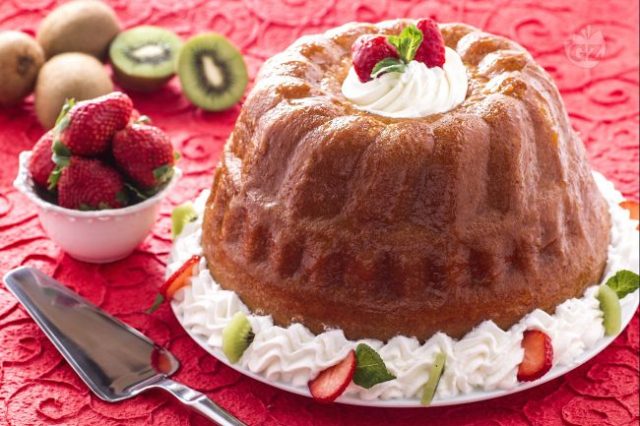 What is it: A dessert resulted after an overnight submerging of yeast dough in wine. Besides weddings, this cake embellished with fruits and cream is frequented in every traditional ceremony.
What does it taste like: Sweetness overloaded! Yes, that's the way to describe this beautiful cake.
9. Murături – A fine pickle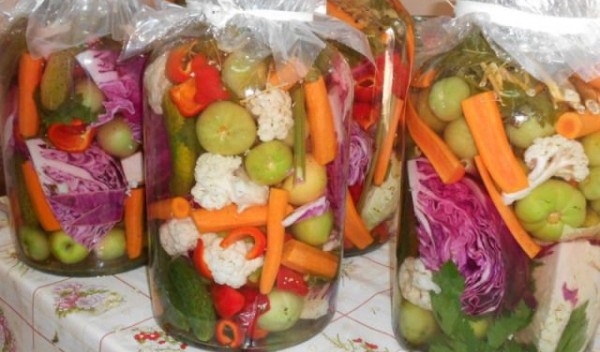 What is it: A hand-picked selection of fresh vegetables and fruits preserved as pickle. Locals enjoy this with main course concerning meat preparations.
What does it taste like: Totally yummy this pickle has a mixed flavor characterized by its ingredients.
10. Papanasi – A sugary fried dessert
What is it: Cottage cheese, vanilla sugar, eggs go into making a crispy dumpling.
What does it taste like: An extravaganza for your sweet tooth, complimented with a sour cream known as dulceață, marmalade or fruit preserve.
11. Mititei or Mici – A sizzling sausage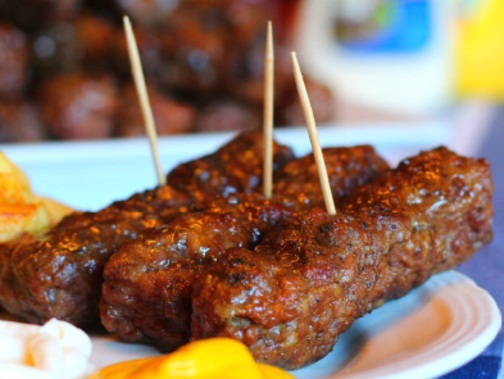 What is it: A grilled profusion of lamb, beef, and pork. This is a tempting dish that defines Romanian fast food best and is frequently available in restaurants.
What does it taste like: A delicious meal by itself, you are free to taste this alongside snacks like French fries, fresh bread rolls, or beer for enjoying its optimum taste.
12. Țuică – A Romanian drink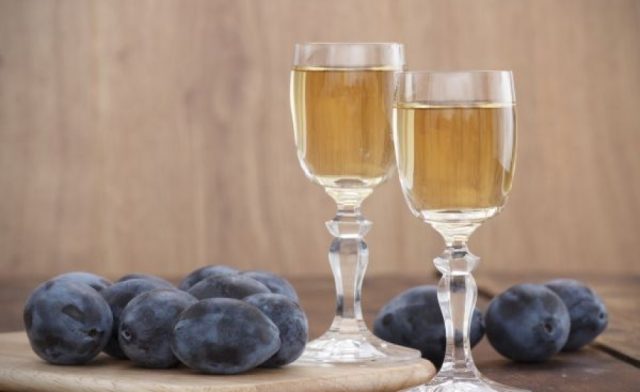 What is it: A plum brandy using fermented plum along with brandy. Romanians prefer to hold any toast with this appetizing drink.
What does it taste like: A very notable traditional drink, there are lots of variations involved based on the distillation of the plum brandy.
13. Cozonac – A holiday essential
What is it: A sweet bread made of eggs, butter, milk, and sugar.
What does it taste like: Romanians cannot do without this cake on Christmas and Easter. The reason? Grab a piece and know yourself.
14. Salată De Boeuf – A beef salad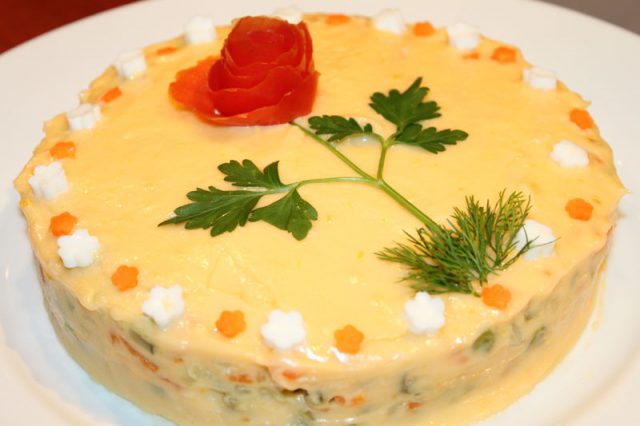 What is it: A well-prepared salad item considered as the side dish in traditional festivals. For the vegan variation, chief ingredients can be replaced with potatoes or anything else.
 What does it taste like: The delicious blend of beef, vegetables, mayonnaise, and pickle is a winner. Serve it cool with a garnishing of cooked vegetables, olives, and parsley.
15. Ciorba De Perisoare or Meatball Soup – An enticing soup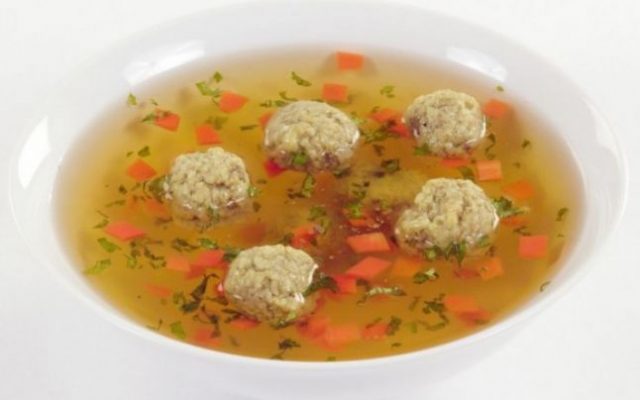 What is it: A soup item consisting of ground meat, eggs, onions, and spices.
What does it taste like: This invigorating soup should be your pick if you are game for some authentic Romanian soups. The meatballs with the soup make a perfect pair of happiness for your tongue.
16. Bean Paste with Smoked Meat – A sumptuous meal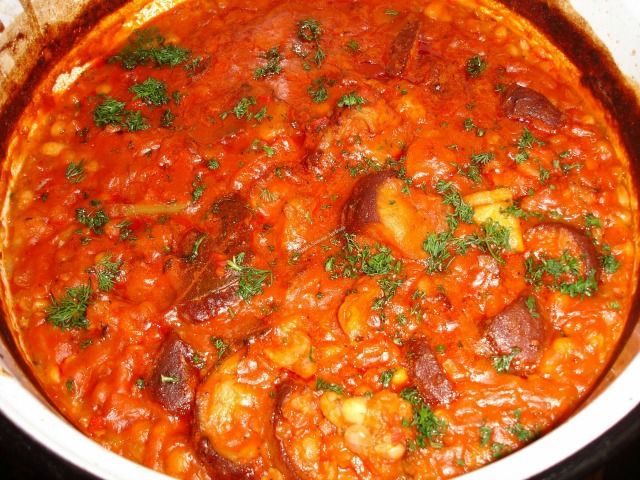 What is it: An item representing cooked white beans along with meat preferably with pork. This is a popular preparation that revolves around Romanian festivities and is a treat to consume as a side dish of bread.
What does it taste like: The combined taste of meat and white beans truly satisfies your taste buds.
17. Mucenici or Soft Honey Bread – A sweet bread
What is it: A bread preparation made of eggs, yeast and flour. Resembling the shape of "8," this bread is customarily believed to symbolize human body. The name denotes martyr and is dedicated to local legends glorifying the martyrs.
What does it taste like: This is going to be your favorite as with your every bite this soft bread and the sprinkled walnuts will cast a spell on you.
From a wide range of the cuisine, we have mentioned only a few dishes, but we leave it up to you to taste the rest and enjoy the mesmerizing impact.