Rajasthani Food reflects the royal heritage of the Rajputs and Mughals where a dish is incomplete without loads of ghee. Amongst a host of delicacies, dal-baati churma, gatte ki sabzi, ghevar, and mawa kachori holds worldwide recognition. Because of the perennial dearth of water, many dishes witness the use of milk and dairy products. Here, we list an alluring Rajasthani menu along with their respective recipes.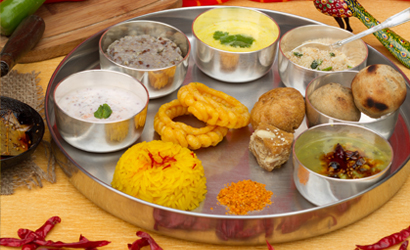 1. Dal Baati Churma: A Staple Diet of Rajasthan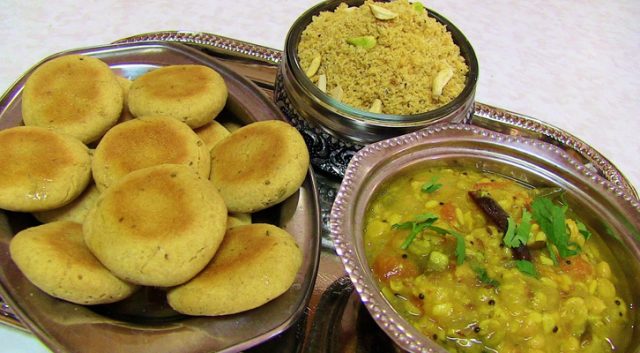 What is it: An Indian dish made of dal (lentils), baati (wheat buns), and crushed ground wheat (churma). The wheat buns or baati was said to be a war-time meal for the Rajput soldiers who would bury it under the sun for baking and consume them with ghee after returning from the battle.
What does it taste like: The taste of semi-sweet churma is contrary to the spicy-tangy dal and crisp baati.
2. Gatte ki Sabzi: An Authentic Rajasthani Recipe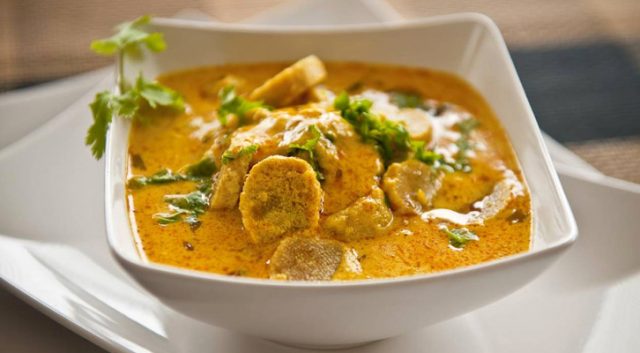 What is it: A 'must-have'side dish in a Rajasthani thali (platter), contains gram flour dumplings enticed in mustard base yellow gravy.
What does it taste like: The spicy gravy offers an irresistible taste, going well with deep fried Rajasthani bread (poori) or steamed rice.
3. Makki Ki Raab: Rajasthani Winter Cuisine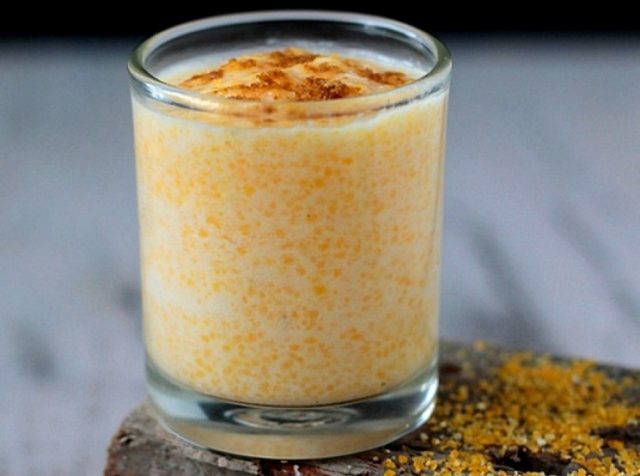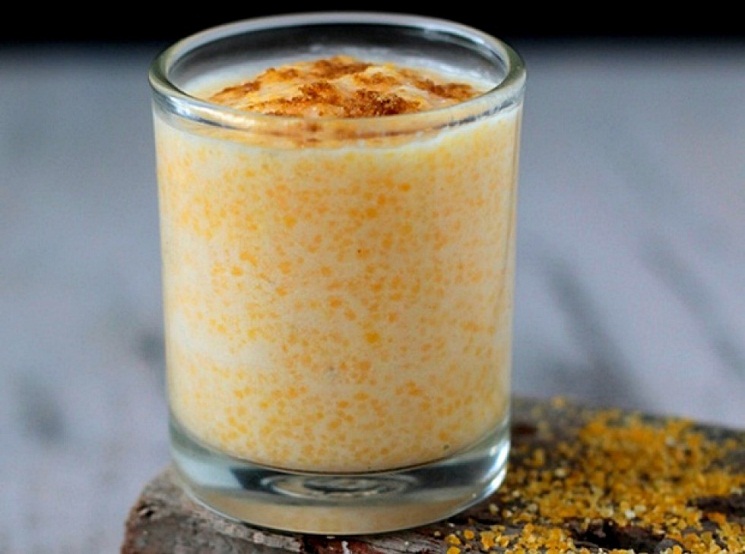 What is it: A hot winter beverage made mostly of broken corn and buttermilk, though millet is also an option.
What does it taste like: A tangy, refreshing drink, generating enough warmth to combat the chilling temperatures.
4. Mawa Kachori: A Special Rajasthani Dish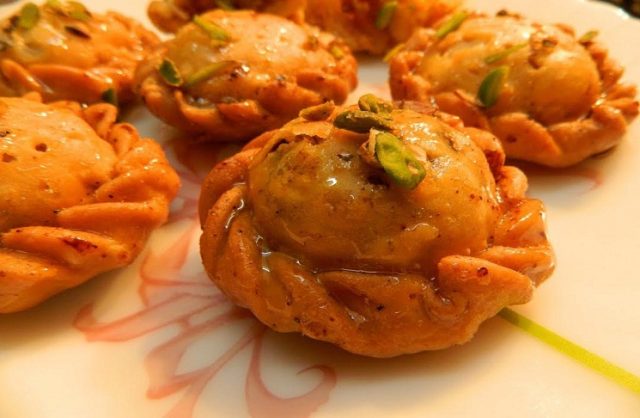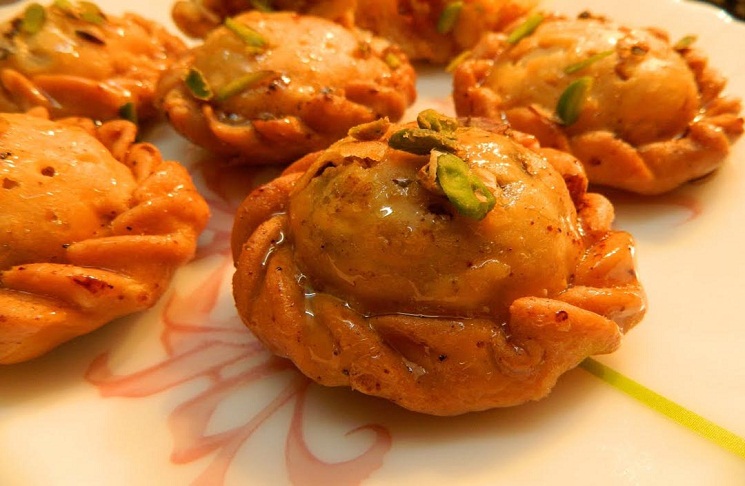 What is it: A puffed pastry stuffed with mawa (khoya) and delicious dry fruits, coated in soft flour dough and dipped in sugar syrup. Mostly prepared during Holi, the festival of colors, it was popularized by Late Rawatmal Ji Deora, a famous confectioner of Jodhpur.
What does it taste like: Every bite offers you a sweet delight of the aromatic mawa and nuts.
5. Laal Maas: Rajasthani Mutton Curry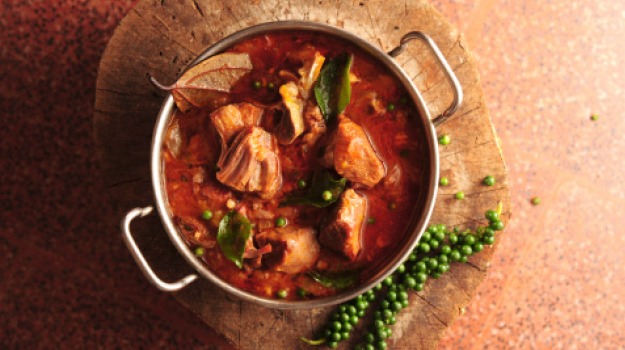 What is it: A fiery combination of tendered mutton, hot spices, and explosive red chilies.
What does it taste like: Spicy to the core, it makes for a complete meal when eaten with millet bread (bajra roti) and steamed rice.
6. Ker-Saangri – Rajasthan's Vegetarian Delight
What is it: Spicy dried beans or berries mainly served as a pickle, but also cooked with yogurt and spices to offer a savory side dish.
What does it taste like: Salty and spicy, full of exotic flavors serving as a remarkable treat when teamed with millet bread (bajra roti).
7. Dilkushar: A Favorite Wedding Dessert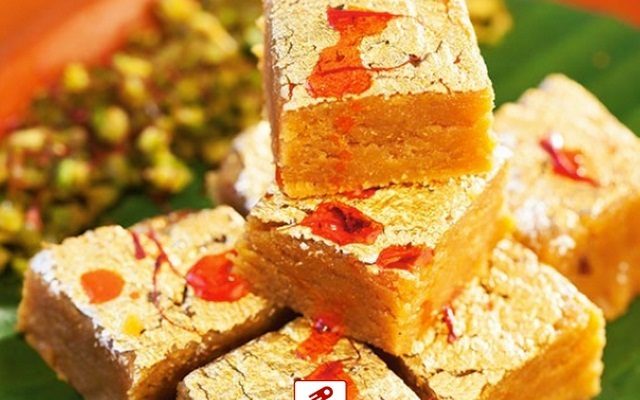 Khanakhazanarecipes.wordpress.com
What it is: An authentic sweet delight of Rajasthan, prepared from gram flour (besan), sugar, and ghee. Its gram flour content earns it the local name "Besan Ki Chakki."
What does it taste like: Sweet with a nice chewy texture, enriched with the richness of ghee and dry-fruits.
8. Ghevar: Festival Food of Jaipur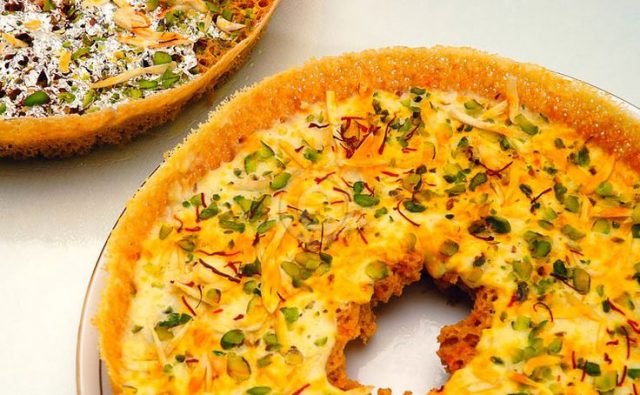 What is it: A disc-shaped sweet made up of multi-grain flour, soaked in sugar syrup and garnished with rich cream (malai), pistachios (pista), and saffron (kesar)
What does it taste like: This sugary sensation would be quite satisfying for those with a sweet tooth.
9. Kanji Vada: Breakfast Food of Rajasthan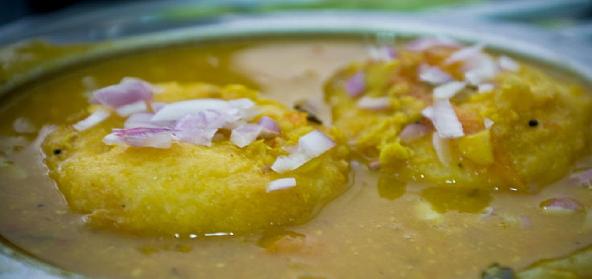 What is it: Tier shaped balls made of green gram (moong dal), immersed in mustard liquid, forms a popular breakfast recipe of north-western India.
What does it taste like: Tangy, with the liquid prepared a day in advance for the flavors to mix well.
10. Pyaz Kachori: A Popular Rajasthani Snack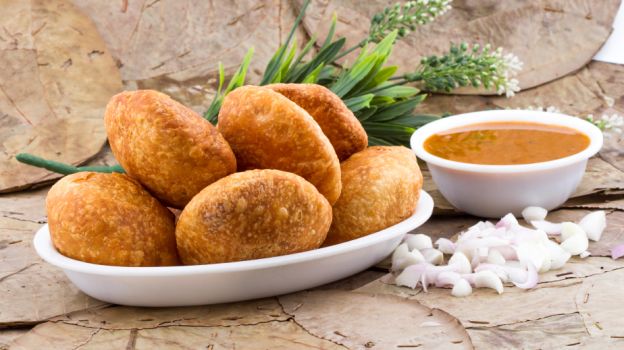 What is it: Round deep fried balls, stuffed with onion, ginger, garlic, and spices.
What does it taste like: Spicy and crispy, ideal for a perfect evening snack.
11. Safed Mass (White Meat): A Traditional Dish of Rajasthani Cookbook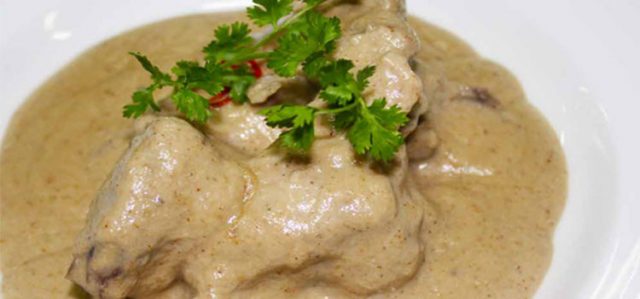 What is it: A white chicken gravy dish made up of indigenous spices and an extensive amount of cream, milk, curd, and cashew nuts.
What does it taste like: With every bite of chicken, the delicious flavor of cream and curd melts into your mouth.
12. Paneer Nargisi Kofta: A Mouth-Watering Vegetarian Rajasthani Recipe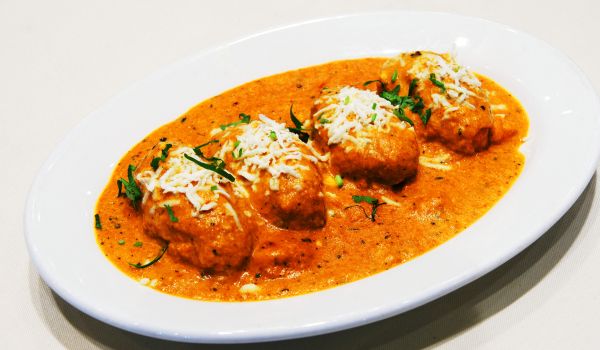 What is it: A beautifully colored dish having fresh cheese dumplings (paneer) as its main ingredient, cooked in thick gravy prepared from homemade spices, yogurt, and cashew nuts.
What does it taste like: The creamy, light gravy and mild cheese essence fills every bite with an awesome taste.
With its exceptional taste and versatile nature, Rajasthani food paves the way to a gourmet's heart. The list of delicious dishes is way more than any other cuisine, so it's better if you start exploring now.