Traveling is surely an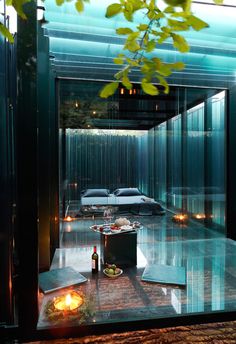 exciting and adventurous experience. Those who love to travel not only adore the thrill of it, but also absorb all the good vibes that it gives off while planning it all. With the world swaying swiftly towards technology and internet has taken over most of our activities; it has also engulfed travel and its respective planning. Resultantly, a plethora of websites are available online where you can choose hotel of your choice and budget: a primary and critical concern for all those wishing to travel.
For one, these websites have eased the worries of intending travelers in the way that they can simply log on to a website, weigh out their options with the help of 3d views and customer reviews and ratings, and make a conclusive choice. On the other hand, they have immensely made it difficult to arrive to a definite decision, because the more choices, the more confusion. Still, these websites are a breather of fresh air in the otherwise tedious mess and ordeal relating to hotel bookings. Here are the 16 best hotel booking site.
If you are looking for the best hotel booking site, then simply hop online and sift through some of the most popular websites offering these services. One such website is booking.com which is a renowned site for booking hotels online. The website posts affordable and wonderful package deals every day, from country to country! Additionally, it offers change option for the booking made and effective round the clock customer help desk. It covers over 800,000 hotels worldwide, with each being endorsed by the various visitors and travelers posting their personal experiences. In this way, booking.com is indeed a blessing for all those searching for the best hotel online.
Hotels.com is another key website for online hotel booking. With an extensive database, the website also offers lucky deals, with discounts and gift coupons as well. Its innovative online app on your phone can help you make last minute changes and be aware of all the updates wherever you are!
Expedia.com is also an acclaimed online hotel booking website which provides bundle deals, hotels, cars, flights, cruises; a traveler's heaven, all in one place. By simple logging on to this site, you can make all your arrangements easily by a click! Moreover, it also offers deals and rewards for those who wish to keep tight in their budget and experience more. With its creative mobile app, Expedia.com has all what it takes to book the best hotel as per your choices!
If you are searching for affordable packages and trips, coupled with cars, flights and much more; then don't forget to hop onto kayak.com and make your dreams come true! The websites pledges to respect your savings and earn you the best hotel in town. It solves all our travel worries through the simple to use Kayak phone app; which is the most handy app that you will come across! Expedia is definitely one of the best hotel booking site.
If you wish to search via price rates, be sure to check out priceline.com. With its reliable and vast search engine, you are sure to find the right and reasonable hotel for you! It contains exciting deals and packages for the intending customers; accompanied by cars, flights, and even cruises! Priceline App is admittedly fast and reliable; just as the passenger's excitement!
Travelocity.com is one online hotel booking site which essentially nurtures the concept and idea of traveling. It believes that travelling makes us all better human beings, in different ways. In this regard, it caters to willful travelers by laying out various multiple deals and packages at affordable price rates. Its Roaming Gnome is a lifestyle on social media, which jetsets from one destination to another. Primarily, vacation packages are inclined towards offering a wholesome experience to the traveler; one that it has never experienced before.
If you are searching for flights' fare online, then whichbudget.com is the place to be! It has flights for every budget; be it your elite and business class or the simple cheap flight option. A search engine dedicated to flight options is definitely a relief for those looking for affordable flight options. On the other hand, it also has a limited search option for hotels. Nonetheless, whicbudget.com is committed to landing you on the right flight at the cheapest rate. If you're on tight budget, whichbudget is the best hotel hotel booking site.
Hotelreservations.com is another online hotel booking website which has over 150,000 properties worldwide that includes independent and major hotel names and chains. The 24/7 hotel reservation customer service ensures that you make the right choice at hotelreservations.com. What sets this website apart from others is that it also harbors a noble and just cause: hotel reservations made via the Family Tree package helps the prestigious organization titled Family Tree with donations! So while you enjoy on your trip, hotelreservations.com promises that it makes an impact to the wider world as well!
Other notables websites that offer online hotel booking are agoda.com and orbitz.com; both very similar in that they behold a wide range of hotels to choose from.
Agoda's Insider Deals are worth to watch out for, whereas Orbitz also offers startling price rates which you just can afford to miss out on! Orbitz  deserve to be one of the best hotel booking site.
Since planning to travel involves strenuous research, be sure to check out other significant websites such as getcheaphotels.com which envisages the concept of cheap buying, paired up with last minute not to miss deals!
Similarly, travelzoo.com encompasses countless destinations for the user and its app even makes your work less painful and tiring. It is surely worth checking out because its fast, accurate and easy to use!
Let's not forget another online hotel booking website that boasts of being "the fastest, easiest way to plan travel". Having being accredited by Forbes Magazine as the "best travel site on web", hipmunk.com is surely user friendly, efficient and result driven!
Bookingbuddy is equally worthy of your time and money, for it gives you top travel sites to compare, best price guarantee and reasonable and attractive package deals.
Similarly, ebookers.com is another website that you can check out for flights, hotels or both! It also advertises its festive deals, which take you to the most beautiful of the world's destinations at astoundingly low prices!
On the other hand, while etrip.com seeks to provide us with the best of hotel at the best of prices; hotelcombined.com is a competitor to it for it entails equally best hotel options. So really, the websites are ample and decision as to which is the best hotel booking site is a tough one.
To choose which site outclasses the other will only undermine the otherwise commendable of these websites to provide excellent hotel booking services to those who love to travel. Each website has its own unique touches; each that inspire and attract anyone and everyone to travel all the way!