One of the main things that make the vagabonds in us reluctant to throw caution to the wind and go all out during those tours is our fragile bank accounts. When the budget is tight, we end up compromising on the food, conveyance, or hotel or the shopping and ultimately the overall itinerary, leaving the travel experience morbidly incomplete.  However, the magnanimous Philadelphia stands as an exception here with its list of fabulous free things to do. Keep reading and find out what they are!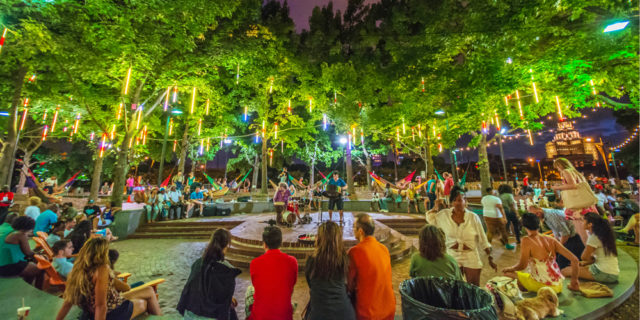 1. Free Library of Philadelphia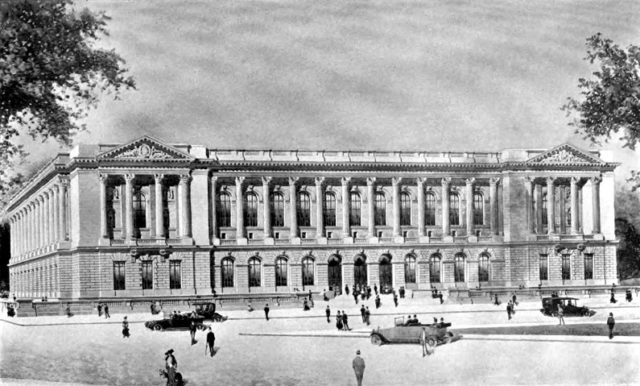 The 13th largest public library in the U.S, it was sanctioned as a free-for-all general library in 1891 with the mission "to advance literacy, guide learning, and inspire curiosity." One of the unique attractions is its Rare Book Department consisting of works of eminent writers like Charles Dickens including his letters and first editions. Its precious collection of music, maps, print, pictures, over 2500 clay tablets belonging the era between 3000 B. C and 300 B. C as well as calligraphy and illumination manuscripts of Sanskrit, Arab, Hebrew, Persian, Nepalese, and Syriac origin are worth mentioning.
Visiting hours: 10 AM-5 PM
2. Philadelphia Museum of Art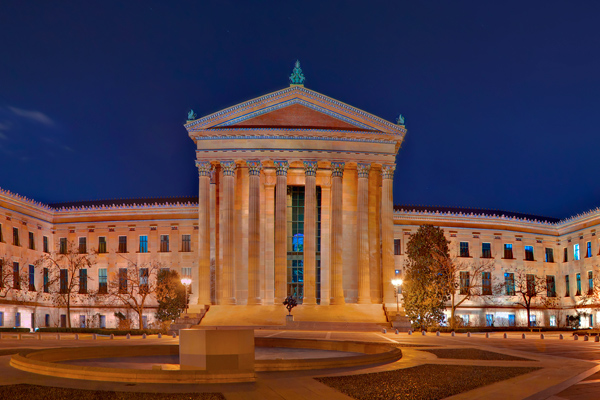 While the standard entry fee for an adult is $20, this museum hosts a Pay-What-You –Wish program on the first Sunday of every month and every Wednesday after 5 pm where budget-conscious travelers or locals strapped for cash get the opportunity to browse through their extensive art collection for a price of their choice. The museum with more than 240,000 artworks of American, European and Asian origin, also offers cell phone tours free of cost to enable a better comprehension of the artworks.
Visiting hours: Closed on Mondays
Wednesday and Friday hours: 10 AM- 8.45 PM
Other days: 10 AM- 5 PM
3. Rocky Steps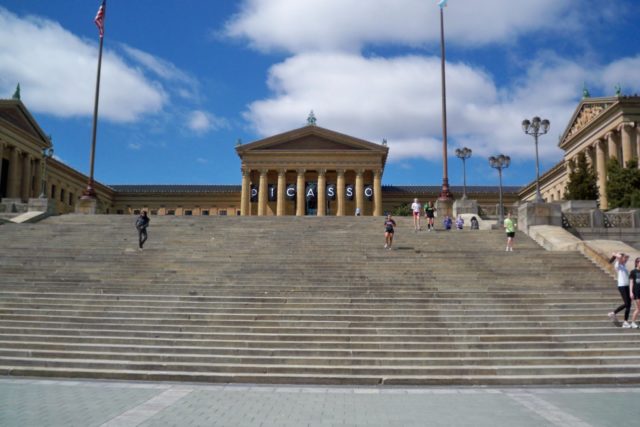 A substantial portion of the popularity associated with The Philadelphia Museum of Art can safely be claimed by the steps leading up to the Museum, popularly known as the 'Rocky Steps,' named after Rocky Balboa, the fictional character from the legendary movie franchise, Rocky. The same steps featured in 6 out of 7 of the Rocky movies.
Visiting hours: Open 24 hours
4.  Liberty Bell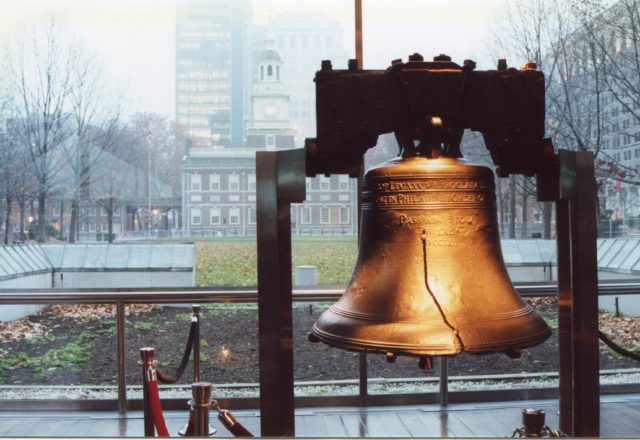 The 2,080 pound Liberty Bell, majorly made of copper, cast in 1752,  is currently residing at the Liberty Bell Center. One of the most sought after tourist attractions in Philly, the visitors can catch a glimpse of the bell for free. The scripts, video presentation, and pictures at the Liberty Bell Center demonstrate all the historical stories surrounding the most famous bell in America, including details regarding how it acquired its distinctive crack.
The Bell, also known as the Traveling Icon of Freedom or "the Centennial Bell", has incidentally lost 1% of its weight as owing to small pieces of it being chipped away by souvenir hunters.
Visiting hours: 9 AM-7 PM
5. Spruce Street Harbor Park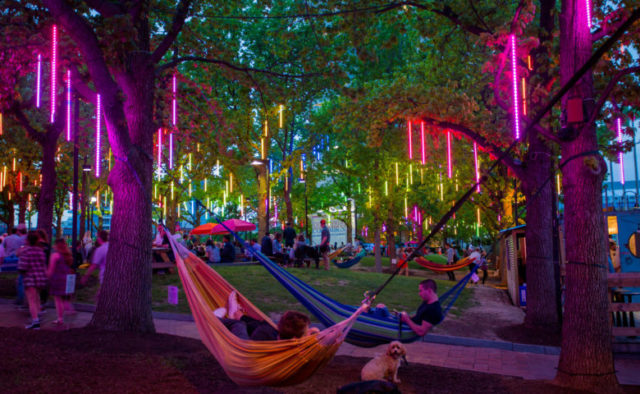 Spruce Street Harbor Park is an unbelievably breathtaking sight to behold, with its trees adorned with LED lighting. The kaleidoscopic view at night riddled with hammocks, oversized Jenga, ping-pong, life-size chess board and arcade games, transforms this place into a heavenly refuge for all those who want to escape their mundane lives for no cost at all. The site also features food and beer vendors along with a floating restaurant which you can check out if you can afford to loosen the purse strings a little.
Visiting hours: 11 AM-1 AM
6. Edgar Allan Poe National Historic Site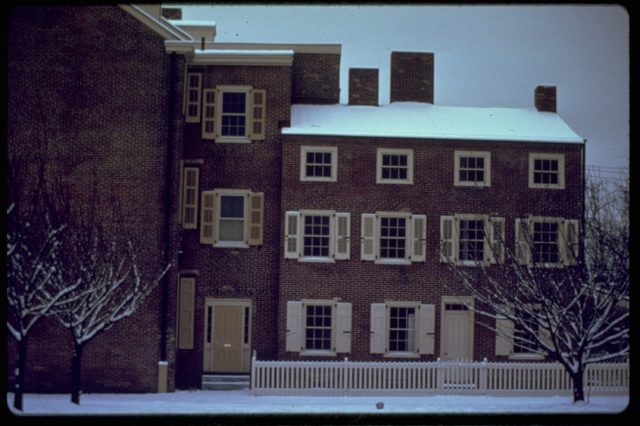 The Edgar Allan Poe National Historic Site in Philadelphia is the only remaining house of the literary legend Edgar Allan Poe. Poe, his wife Virginia and his mother-in-law Maria Clemm lived in this three-storey house for about a year, during which he penned 'The Black Cat'. Free of any admission charges, one can opt for a self-guided tour or be assisted by the caretaker of the red-brick house. An 8-minute long audio-visual presentation based on Poe's life would leave the visitors enthralled.
Visiting hours:Operates from Friday to Sunday, between 9 AM-12 PM, and 1 PM-5 PM
7. Elfreth's Alley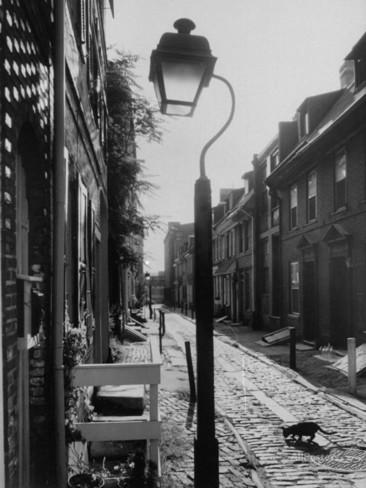 Also known as the country's "oldest residential street", Elfreth's Alley is now regarded as a National Historic Landmark, while still home to Philadelphians. The Alley, comprising of 32 houses at present, was named after the 18th-century landowner and blacksmith called Jeremiah Elfreth. Home to butchers, artisans, candle-stick makers, tradesman, and bakers during the period, the two conjoined houses in the street, built in 1755, have now been turned into a museum which offers guided tours to its visitors.
Visiting hours: Elfreth's Alley- Open all the time
Museum-10 AM- 5 PM
8. Free Yoga Classes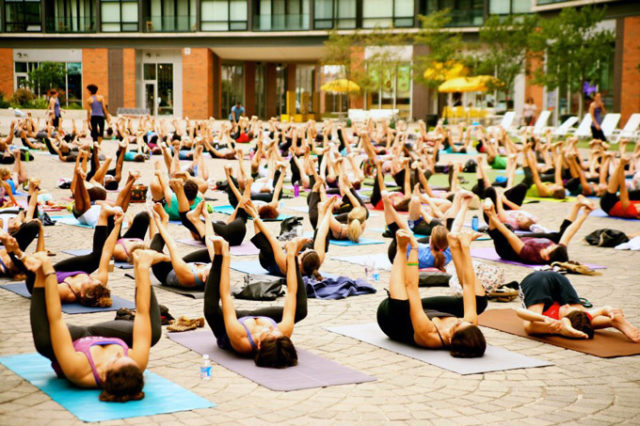 Philadelphia graciously hosts some open air yoga and stretch sessions in several venues of the city such as Clark Park, Schuylkill River, and Park Dickinson Square, during summer and fall.
Other sites conducting free yoga classes include Front Street Cafe ( Monday morning), Eakins Oval ( on Wednesdays from July to August)) and Race Street Pier (every day throughout October).  A phenomenal crowd gathers with their yoga mats for these classes.
9. Christ Church Episcopal Philadelphia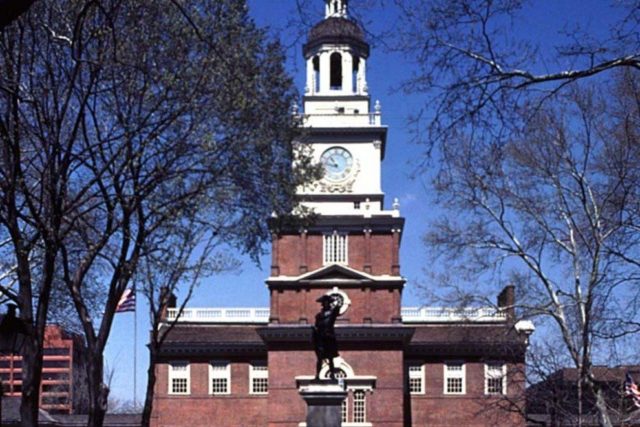 The Christ Church Episcopal is the first parish of the Church of England in Pennsylvania, having eminent personalities like Ben Franklin, Robert Morris, George Washington and Betsy Ross as its regular visitors. The burial ground, the church, the historical insights and the veritable chandelier are the highlights of the visit. Its 18th-century Georgian architecture comprising of arched windows and ridged pillars is acknowledged for its pure beauty till date. While there is no entry or tour free, the Church welcomes any donations of any kind.
Visiting hours: Monday to Saturday – 9 AM – 5 PM
Sunday – 1 PM – 5 PM
10. United States Mint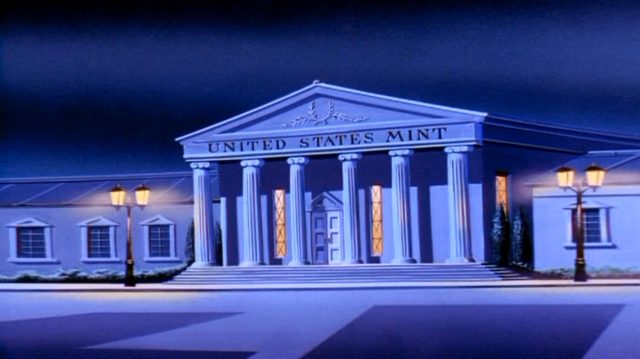 The Philadelphia U.S. Mint manufactures over half of the country's coins in circulation, shelling out approximately 1 million coins every half hour. It is also an exhibit of historic coins, honorary and presidential celebratory coins, as well as the first coining press. In the 45-minute long free tour, the visitors are also allowed to observe the actual coin making process from behind a protective glass window.
Visiting hours: Closed on Saturdays and Sundays
Monday to Friday- 9 AM – 4.30 PM
11. Schuylkill River Banks and Boardwalk

The 609-meter long walkway over the Schuylkill River along the Schuylkill River Trail presents a remarkable sight. This picturesque boardwalk opened in 2014 can be used by joggers, cyclists, and pedestrians, ending at the South Street Bridge.
Visiting hours: Open all days from 6 AM- 1 AM
12. Independence Hall and Congress Hall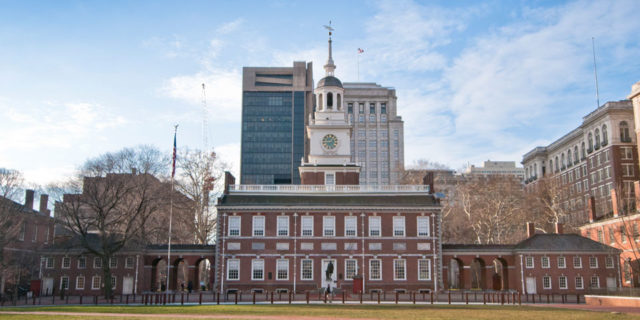 Opened in 1753, the Independence Hall cradled the U. S Constitution as well as the Declaration of Independence. It is the main attraction of the Independence National Historical Park of Philadelphia. The Visitors' Center dishes out free tickets for guided tours throughout the year. Adjacent to it is yet another free historical landmark- the Congress Hall, which housed the U. S Congress between 1790 and 1800.
Visiting hours: Independence Hall- Open daily from 9 AM- 5 PM
Congress Hall- Open daily from 9 AM- 5 PM
13. Yards Brewing Company
Specializing in beers, Yards Brewing Company welcomes visitors for a 30- minute sneak peek into the beer manufacturing process. The tour consists of imparting information regarding each step of the beer-making process including the history of this brewery. At the end, the visitors also receive a sample of the famous beers and ales.
Visiting hours: Monday to Thursday- 12 PM- 7 PM
Friday to Saturday- 11.30 AM- 7 PM
14. Outdoor Movies in Penn's Landing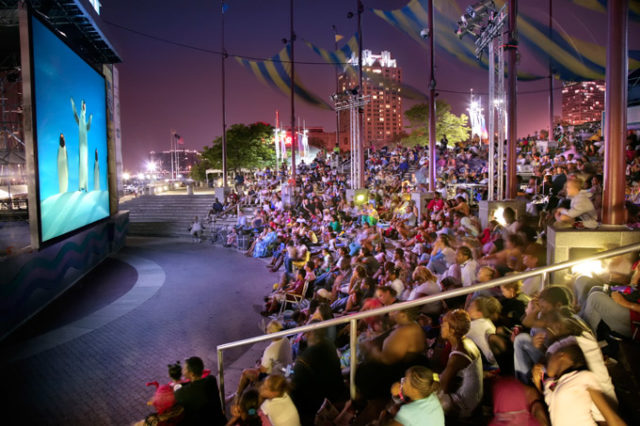 If you are ever in Philadelphia during the summer, catching a free alfresco movie at Penn's Landing under the night sky should be high up in your itinerary. Ranging from blockbusters to action flicks the show timings depend on the sunset.
15. Valley Forge National Historical Park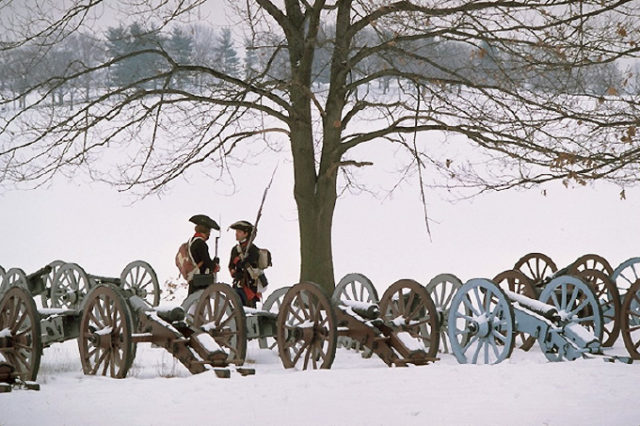 Valley Forge National Historical Park, expanding over an area of 3600 acres, served as the barracks of the Continental Army at the time of the American Revolutionary War.
The Park, visited by almost 1.2 million people every year, became a national historic spot in 1976. It comprises of memorials, reconstructed encampment structures such as log huts, museums containing historical artifacts, and recreational provisions for visitors like ranger tours as well as a 26-mile biking and hiking trail.
Visiting hours: Open every day from 9 AM- 5 PM
16. Fabric Workshop and Museum (FWM)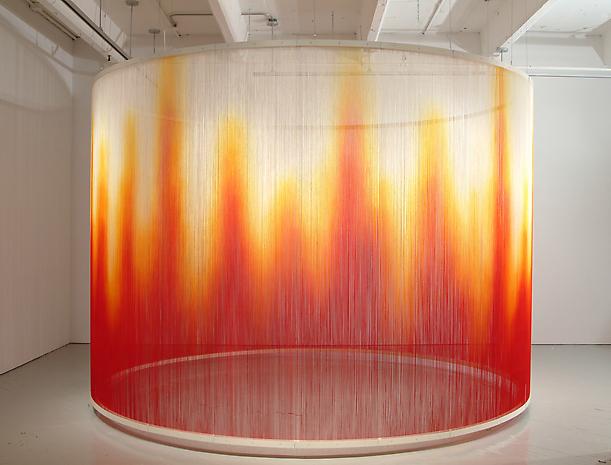 Established in 1977, the FWM is the only not-for-profit modern art museum of its kind that holds 5,500 artworks by over 400 artists including noted personalities like Robert Morris, Ann Hamilton, Anish Kapoor, and Dennis Scott Brown.
The free programs offered by the Museum include its family programs, an online resource guide for teachers, and an onsite studio program which gives people a chance to have a glimpse of contemporary art, silkscreen printing techniques and explore new artistic concepts.
Visiting hours: Monday to Friday- 10 AM- 6 PM
Saturdays and Sundays 12 pm to 5 pm
17. Once Upon A Nation Storytelling Benches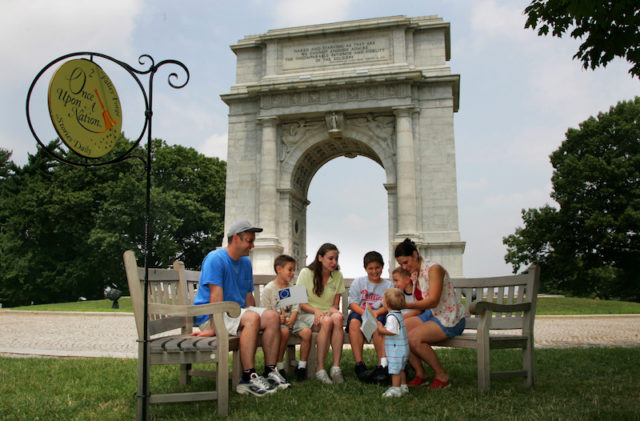 The award-winning Once Upon A Nation Storytelling Benches in Philadelphia shell out free, 5-minute stories and lesser known facts about the history of the nation, with the benches interestingly located at the very spots wherein history was made. The 13 storytelling benches spread out all over the historic district of Philadelphia, has uniformed storytellers entertaining kids to fascinating tales.
The children can collect Story Flags from each of the benches as well as a star from every storyteller, both of which they can later redeem for a free Parx Liberty Carousel ride and a History Hero Certificate.
Visiting hours:  11 AM- 4 PM on functioning days
18. Free Cooking Classes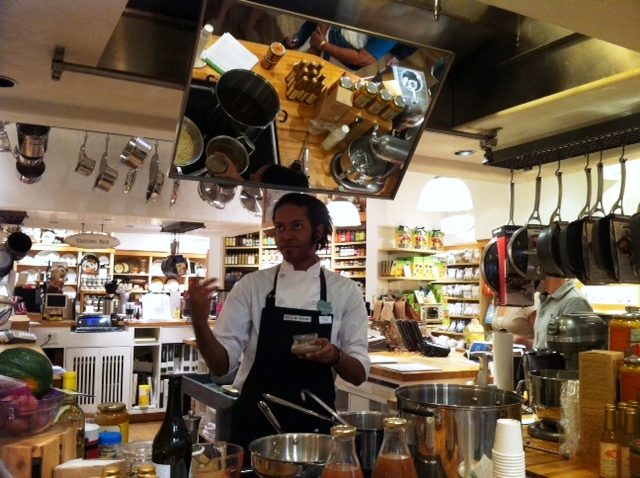 Philadelphia also offers free cooking classes for food enthusiasts looking to enhance their culinary skills. Housewares mecca Foster's, as well as Williams-Sonoma, now offer cooking classes on a regular basis.  The Williams-Sonoma classes also feature free cooking demos by renowned chefs like Dominic Crenn, Alice Water, and Hubert Keller.
Visiting hours: Monday to Saturday- 10 AM – 7 PM
Sunday- 10 AM – 6 PM
19. Free Pottery Classes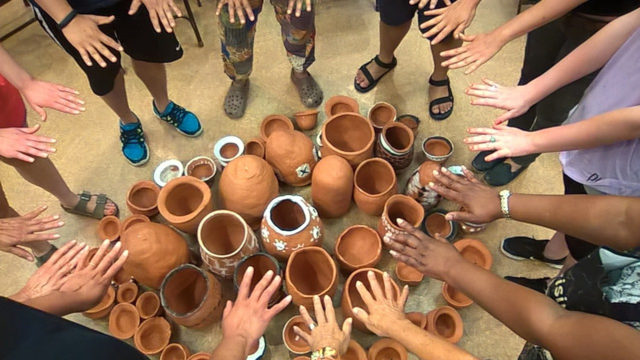 Fleisher Art Memorial graciously offers tuition-free pottery classes specializing in traditional Ghanaian and Nigerian pottery techniques to adults.
Six Senses Clay Studio also hosts free classes, famous for its Clay Bunny Project, with the finished bunnies sold for $5 each. The proceeds are handed over to organizations fighting the cause of sex-trafficking.
They also arrange for free bunny parties for family gatherings, churches, friends and even offices. The Studio itself provides the tools and the clay for these bunny-making sessions.
20. Free Summer Camps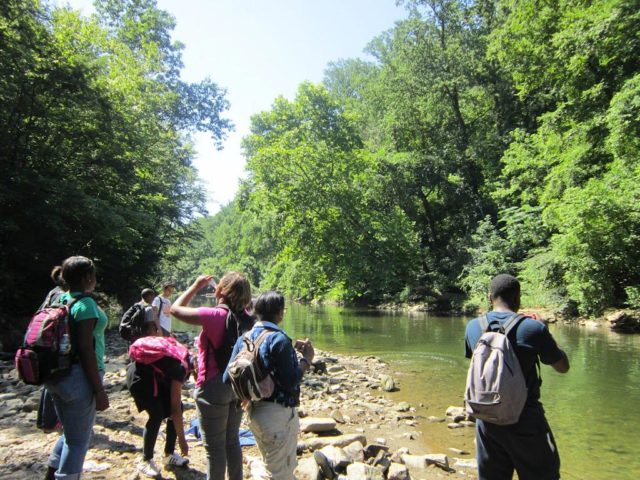 There are an impressive plethora of summer camps in Philly that you could enroll your kids. 'Project Flow' is a 6-week long full-time summer program for 9th graders which champions the causes of water preservation, water cleansing and the like.
'Camp Save A Life' is another week-long camp conducted at the Red Cross House each year for 10-14-year-olds looking to hone their leadership and communication skills. It also trains children in First Aid, swimming, CPR as well as disaster preparedness methods.
The 'Asian Arts Initiative Youth Arts Workshop' is a camp set up for 6-12th graders who wish to explore their artistic side, develop their analytical skills and learn how to co-exist in a diverse cultural environment harmoniously.
One of the best things about Philadelphia is its rich culture and historic places and monuments that have been beautifully preserved to this day. Moreover, when these artifacts of the past become accessible for literally no cost, it is like the cherry on top of the cake. So if you want to tour the fascinating city that is Philly without your wallet bearing the brunt of it, these are the places that you should opt for.