You need to pack your bags and catch a flight to New Delhi pronto.
1. Because standing atop a Himalayan peak will be the most sublime experience you'll ever have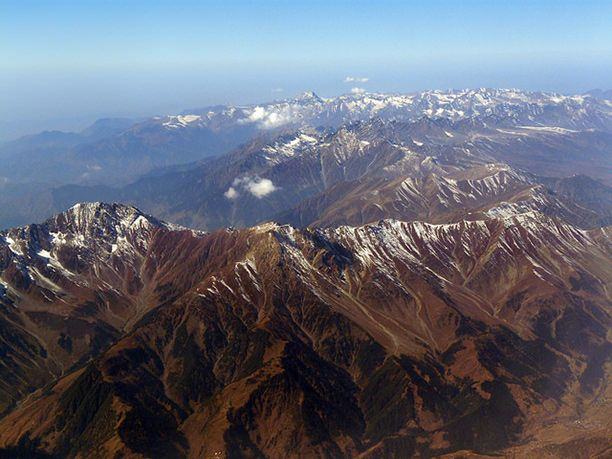 2. And because the Himalayas also house some absolutely stunning hill stations and hamlets.
Auli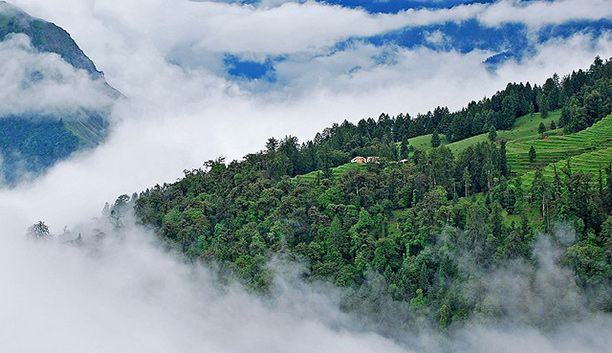 Kullu-Manali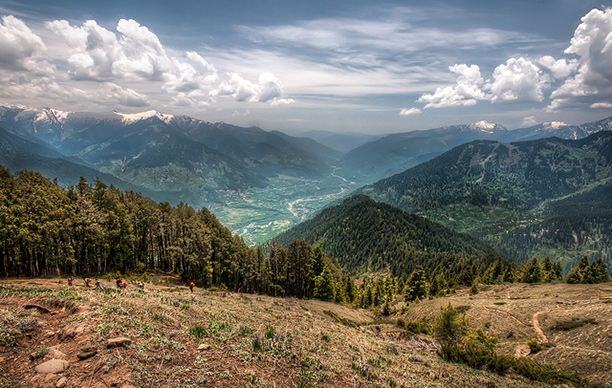 Leh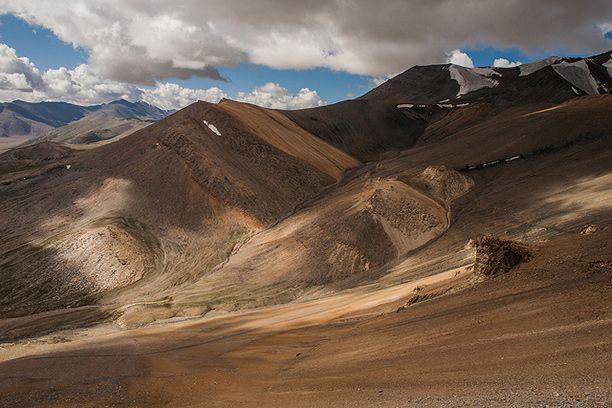 3. Because where else can you find an entire valley covered in flowers?
The Valley of Flowers, Uttarakhand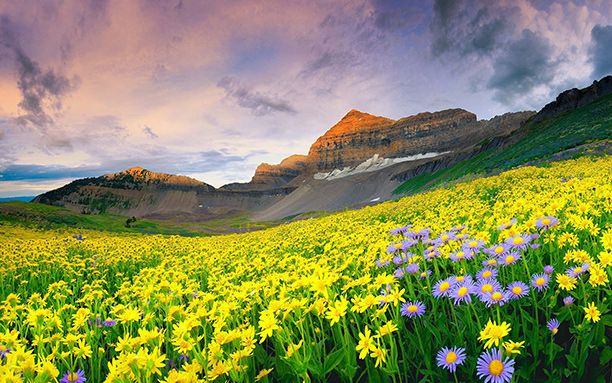 freehdw
4. Because you get to ride a motorcycle on the world's highest motorable road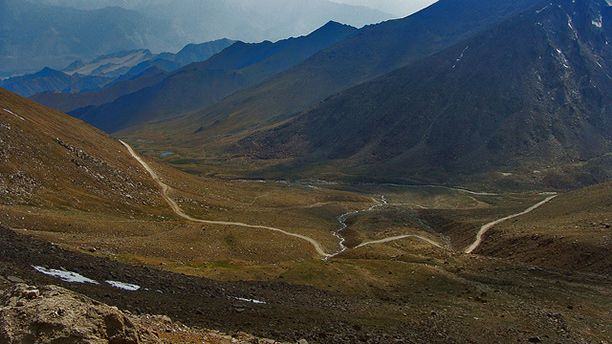 5. And tread along the shores of a lake 16,300 feet above sea level
The Suraj Tal lake in Himachal Pradesh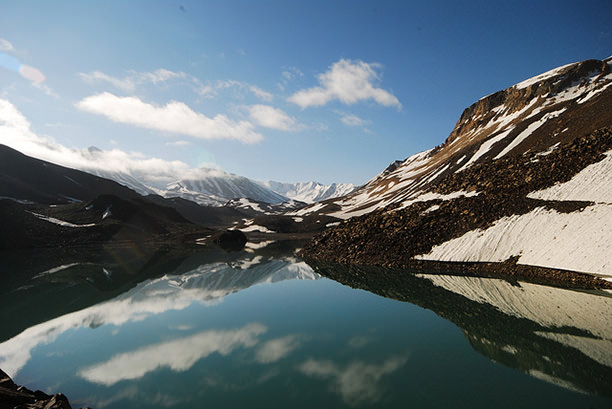 Diana
6. Because you can sleep in a houseboat on the world's most beautiful lake
The Dal Lake, Srinagar, Kashmir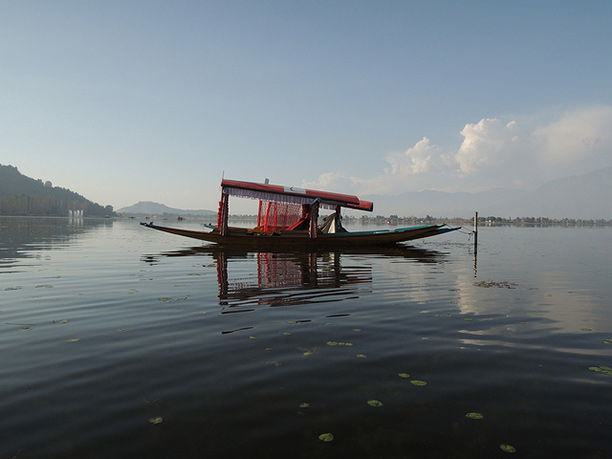 The Dal Lake, Kashmir
7. Because the beautiful chaos of Delhi's Chandni Chowk is truly mesmerizing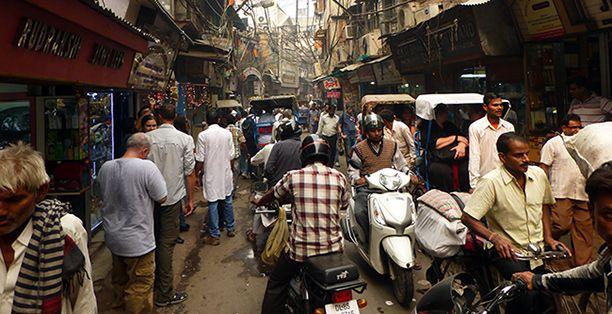 8. And the mix of the old and the new makes for some incredible sights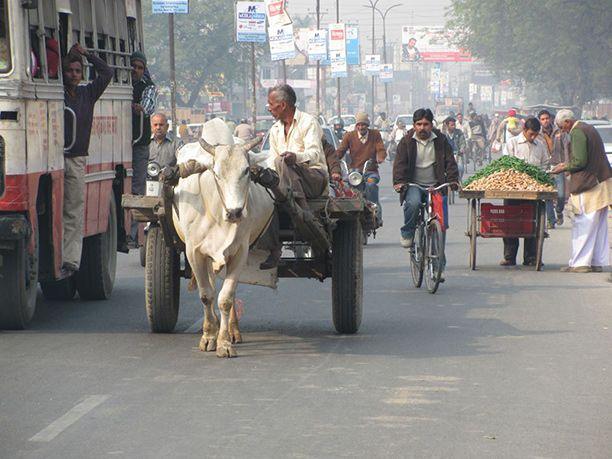 Travelpod.com
9. Because the Mughals left behind tons of astonishingly pretty buildings
The Imambara Mosque, Lucknow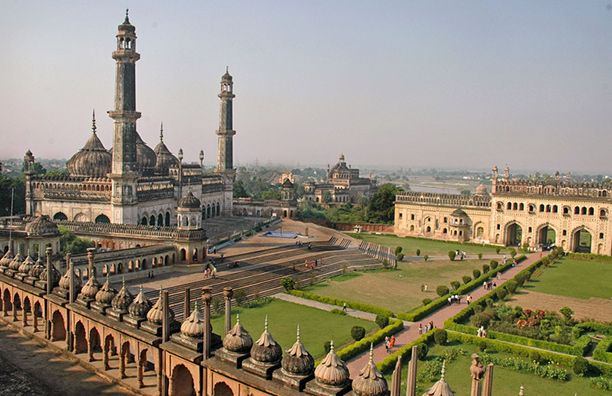 TrekEarth.com
Fatehpur Sikri, near Agra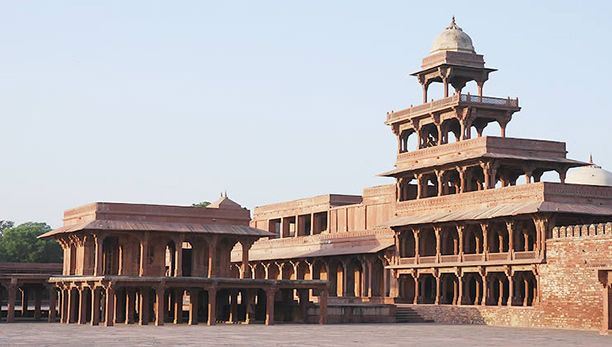 Humayun's Tumb, New Delhi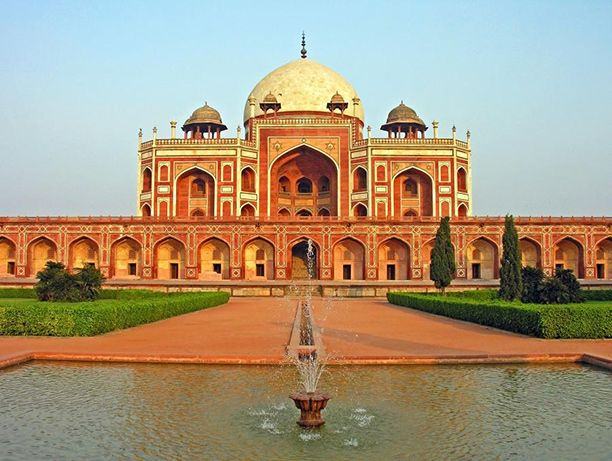 Histovius
10. And so did the British…
The Rashtrapati Bhavan, New Delhi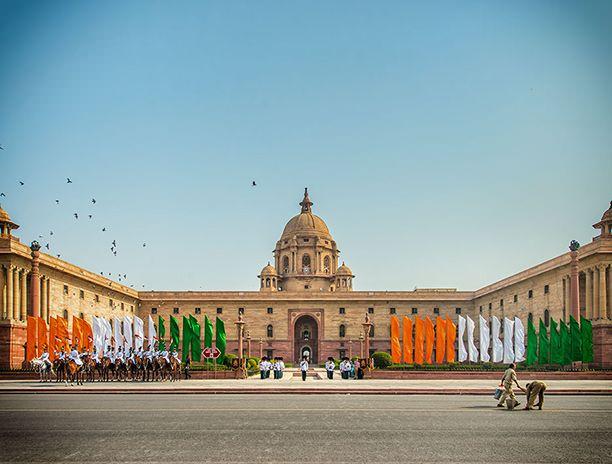 Naina.co
Gateway of India, Mumbai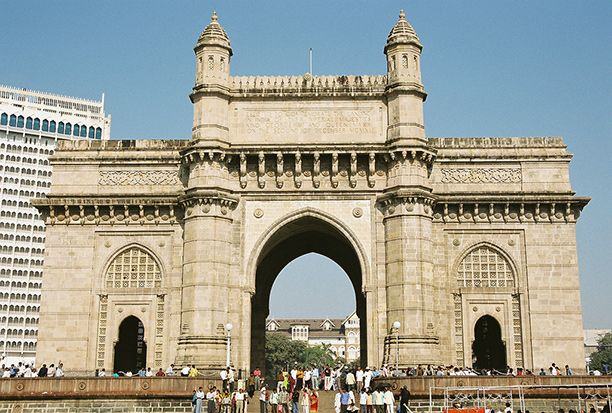 Columbia.edu
Victoria Memorial, Kolkata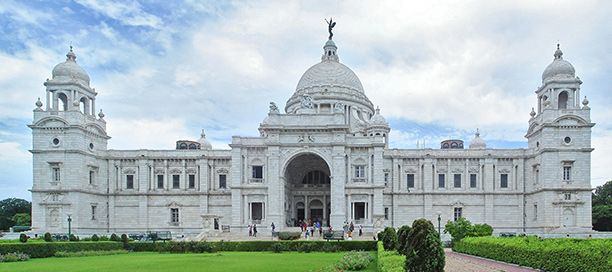 Wikipedia
11. And the Indians before them…
The Hampi Temple Complex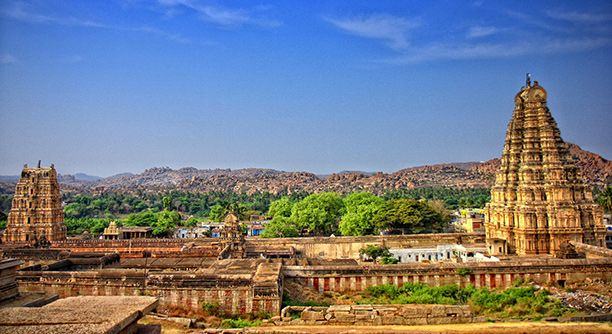 Lingaraja Temple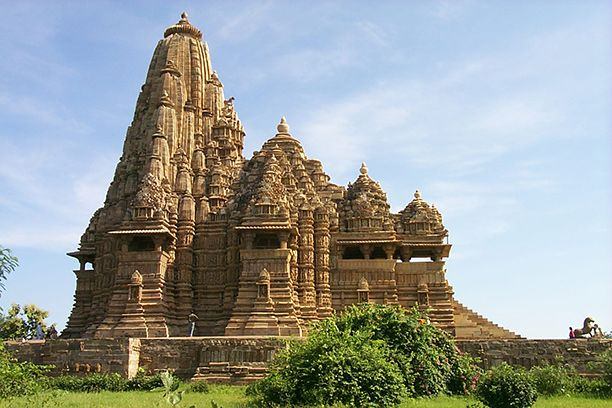 Brihadeshwara Temple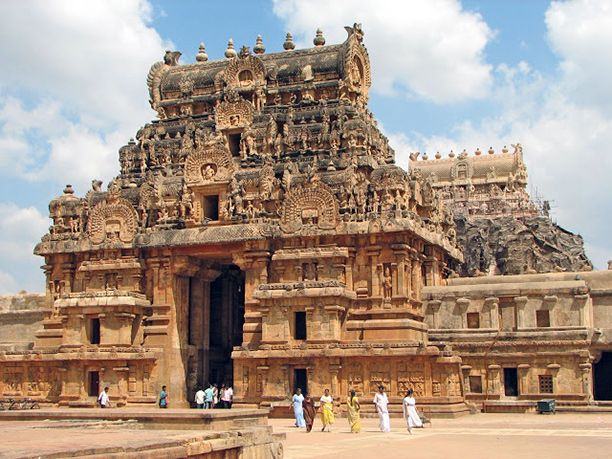 12. Because Varanasi is one of the oldest continuously inhabited cities in the world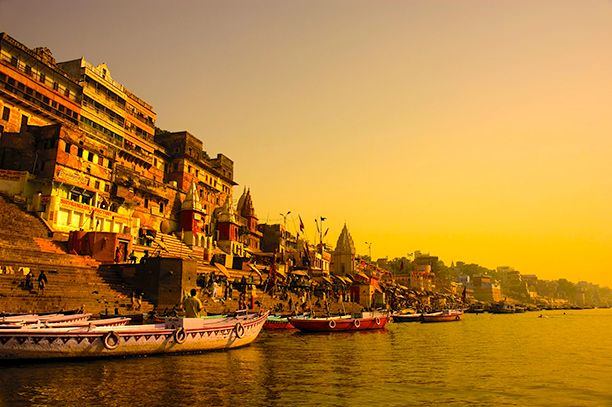 AliveHolidays
It's a chaotic mess, but a beautiful one at that.
13. Because no one does curries as good as the Indians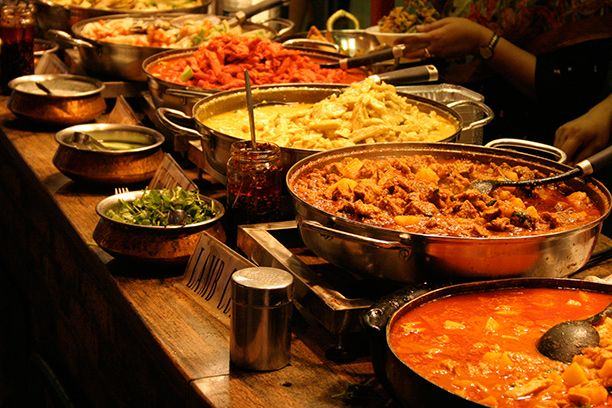 Indian Spice Girll
14. Because there is no sight more beautiful than India in the monsoons
Munnar, Kerala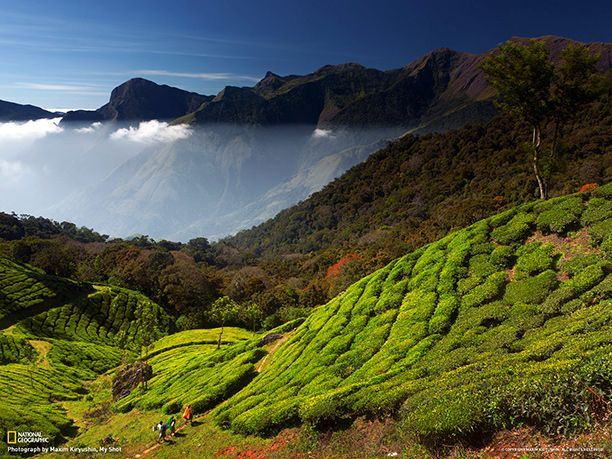 15. Because "Color Runs" have nothing on Holi
Poras Chaudhary
16. Because India is heaven for vegetarians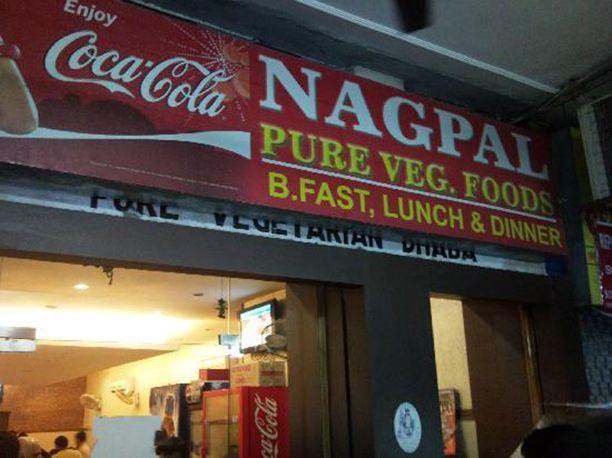 17. Because you can still eat a meal for two for less than $5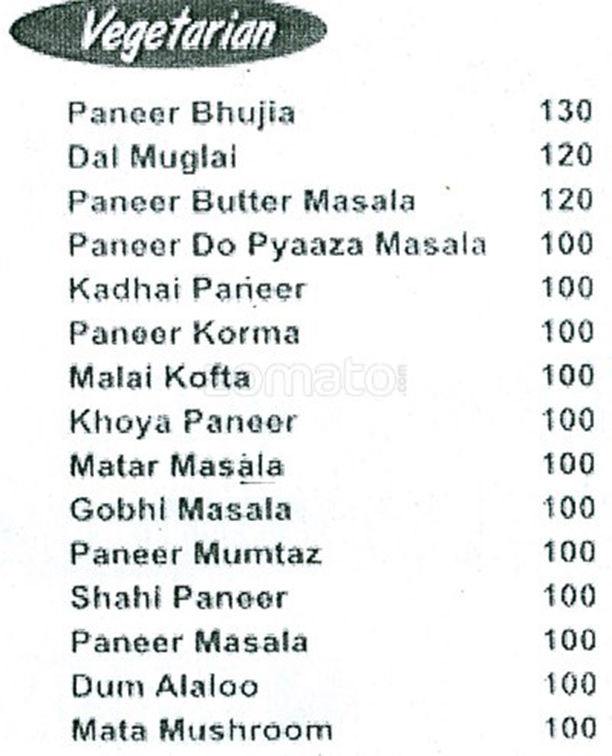 Zomato.com
18. And stay in a hotel for $10/day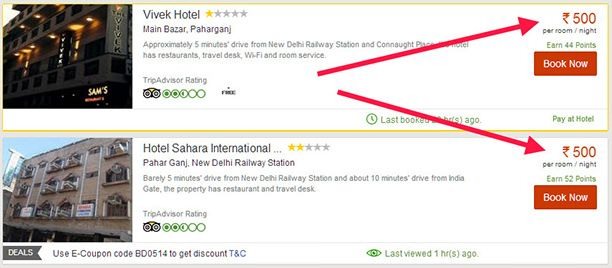 MakeMyTrip.com
19. Because there's no better way to de-stress than laze around on a houseboat in Kerala's beautiful backwaters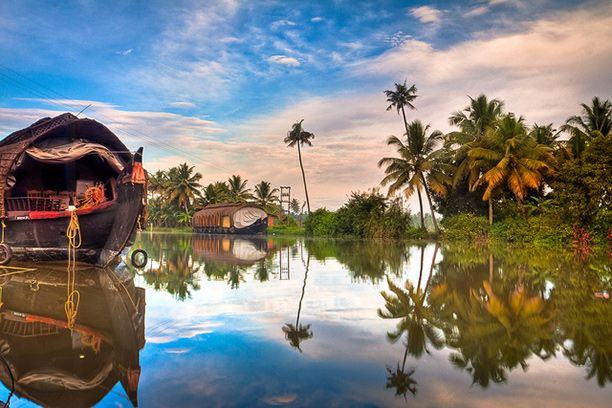 20. Or get a Ayurvedic massage in Kerala's villages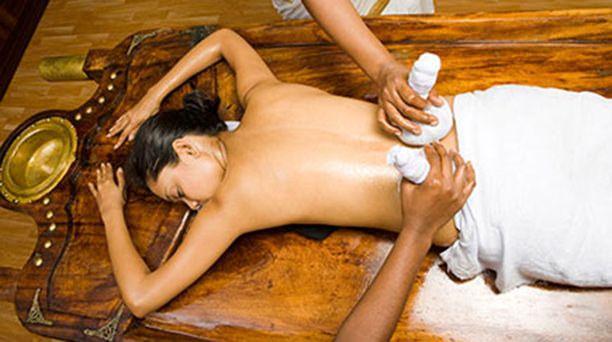 IndiaBackwaters.com
21. Because Mumbai is a tiny stretch of land that somehow finds space for 14 million people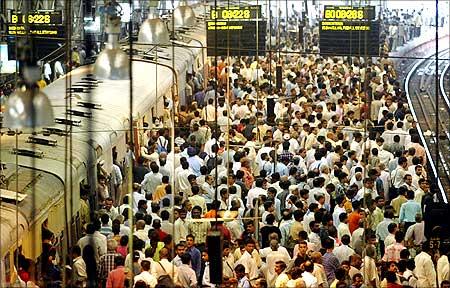 Rediff.com
Which is totally awesome and exhilarating, by the way.
22. Because you get to ride these fun little tuk-tuks everywhere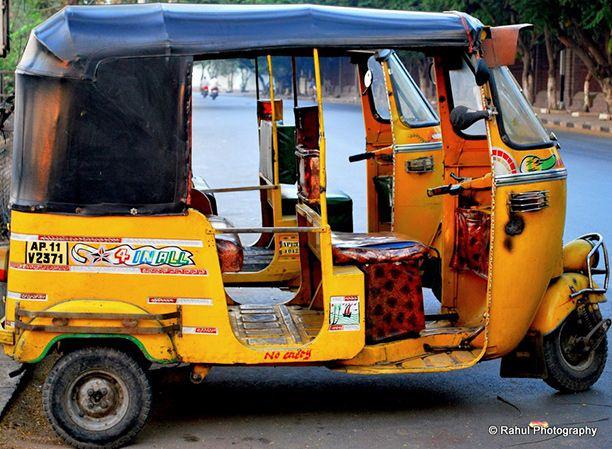 23. Because nothing beats the experience of seeing a tiger in the wild…
…especially when you're riding an elephant
24. Because where else will you find cows sharing space with cars?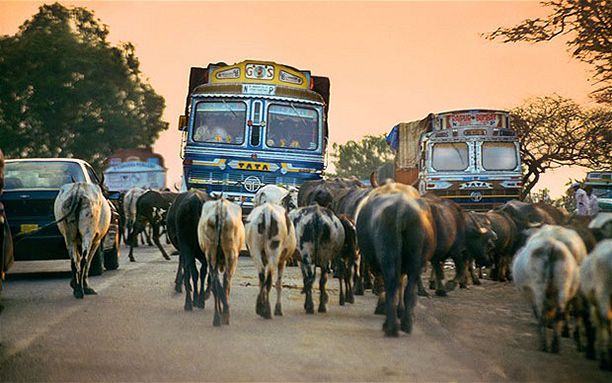 Telegraph.co.uk
25. Or elephants on the highway?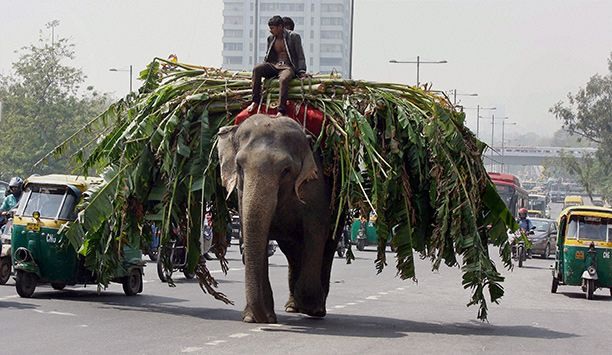 DeccanChronicle
26. Because you'll never truly understand the meaning of "extravagance" until you've attended an Indian wedding.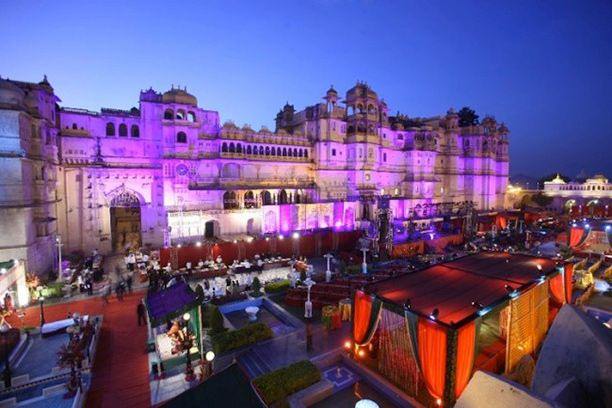 SayShaadi.com
27. Or figure out what true fanboyism is about until you've watched a Bollywood Salman Khan movie in an Indian theater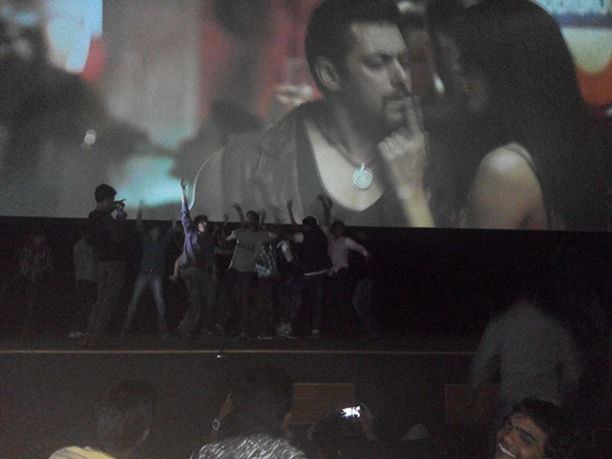 imgur.com
28. Because where else can you find an entire temple complex devoted to the erotic arts?
The Khajuraho Temple Complex, Madhya Pradesh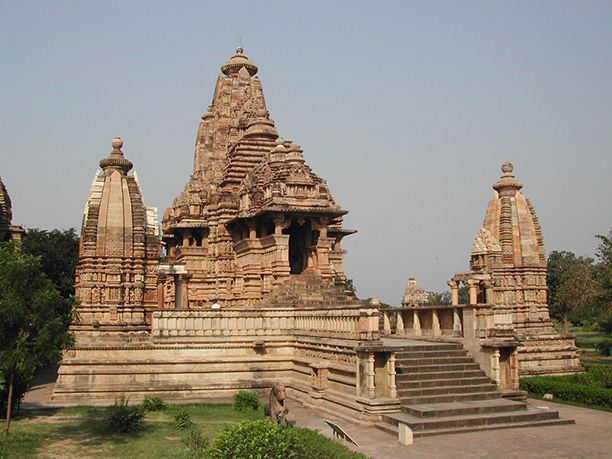 29. Or a mausoleum devoted to love?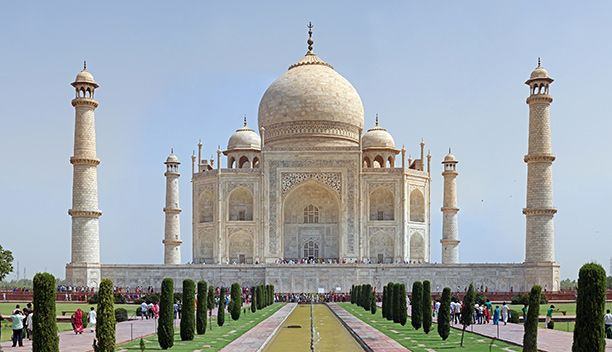 30. Because the South Indian dosa is the most ridiculously delicious thing you can have for breakfast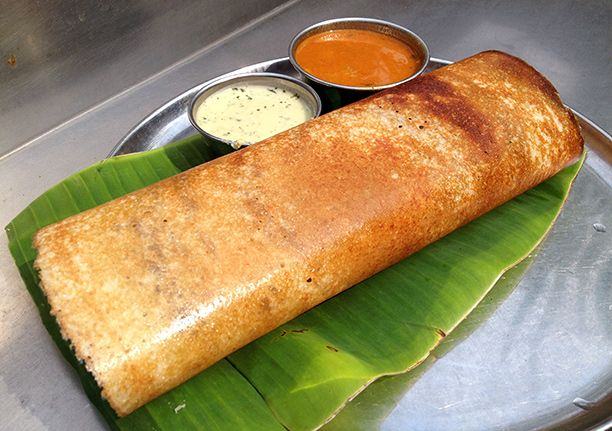 31. Because India has some mind-boggingly awesome forts
Mehrangarh Fort, Jodhpur, Rajasthan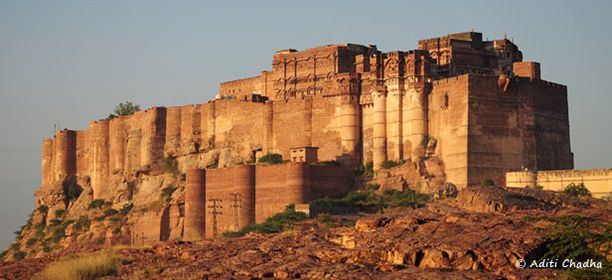 Gwalior Fort, Gwalior, Madhya Pradesh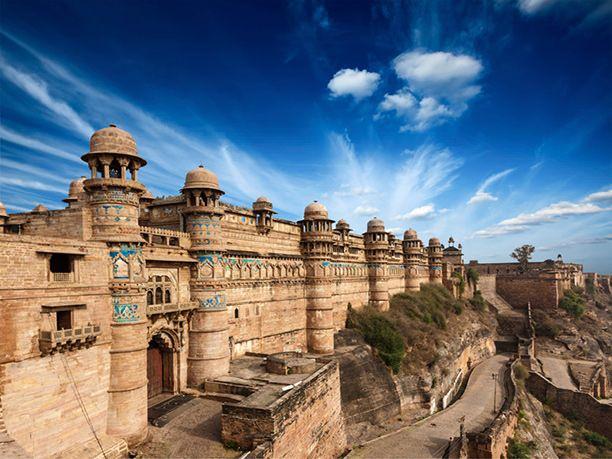 MPHolidays.com
Chittorgarh Fort, Chittorgarh, Rajasthan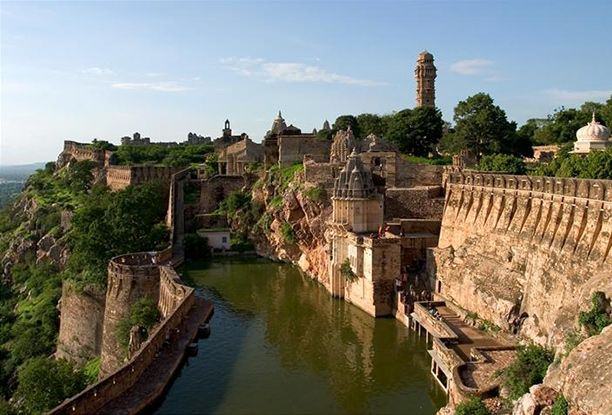 32. And some delightfully colorful temples
Meenakshi Temple, Madurai, Chennai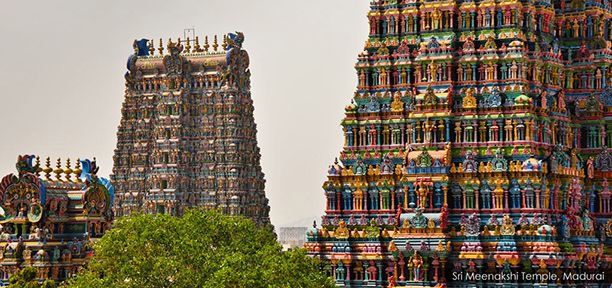 33. Because Indian sweets are tastier than any frosted cronut chocolate cupcake pudding you can concoct
Jalebi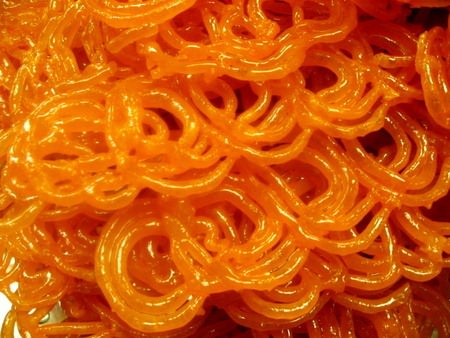 SanjeevKapoor.com
Gulab Jamun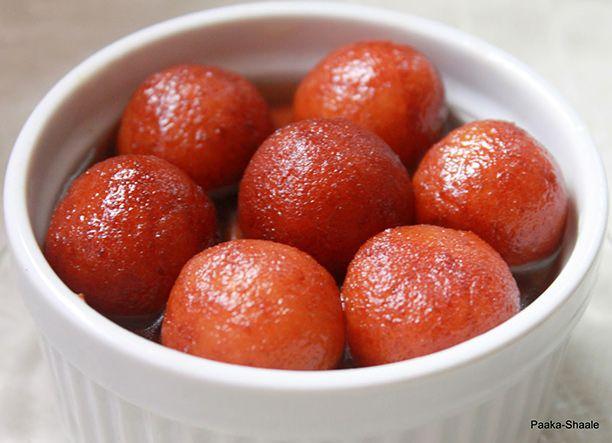 SpiceOnlineOrder.com
Gajar ka Halwa (Carrot pudding)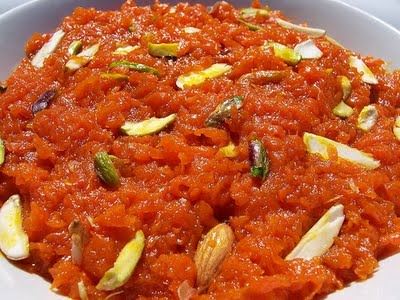 RecipeStation.com
On that note, let's make cronut chocolate cupcake pudding a real thing
34. Because one of the great joys in life is drinking sweet, milky tea at a roadside stall for $0.10/cup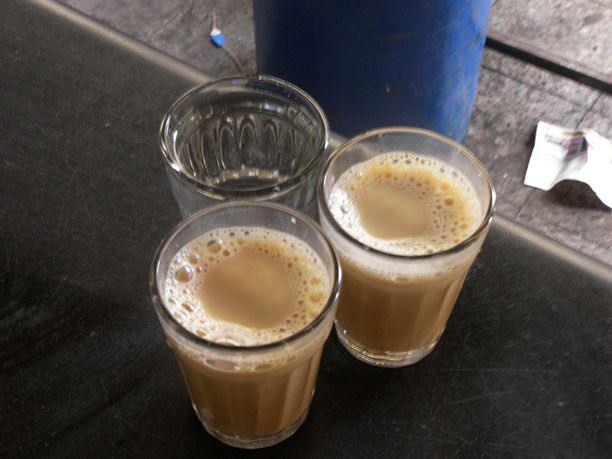 35. Because traveling through the country becomes a surreal experience around Diwali each year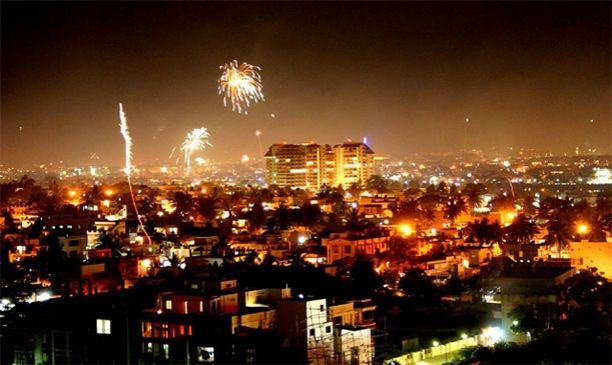 Lights, lights everywhere.
36. Because you get to discover the hidden little gem that is India's North-East
Nohkalikai Falls, Meghalaya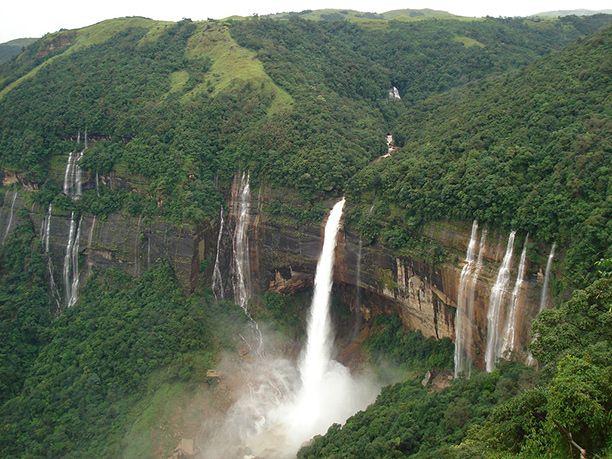 Via.com
37. Because India's state of Rajasthan is like moustache porn for men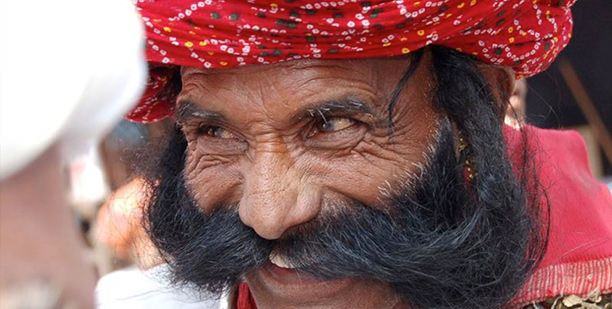 LosStateMinor.com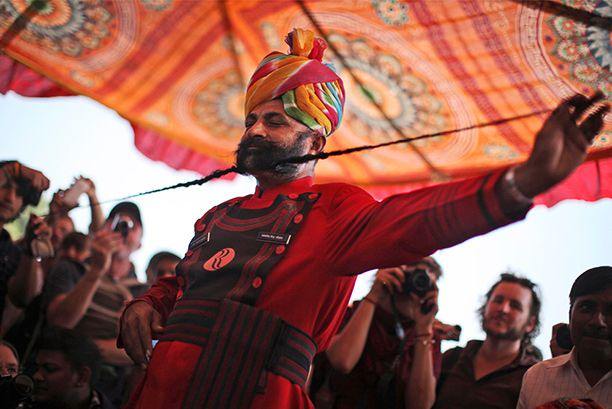 TheTourPlanners.com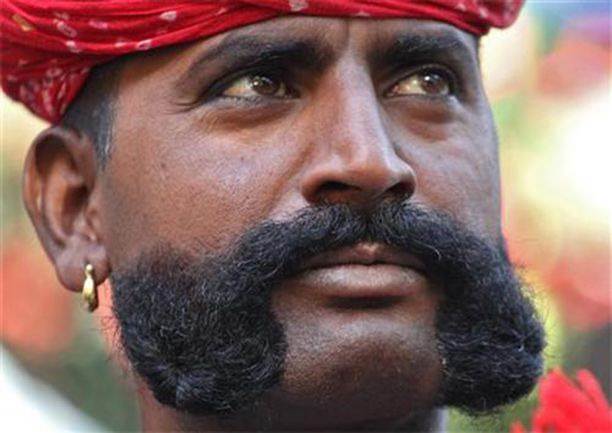 Reuters.com
38. Because you don't know what "spicy" really is until you've dug into a bowl of Andhra mutton curry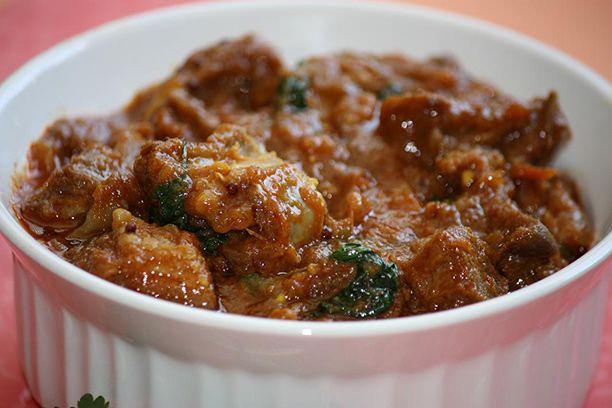 MammusKitchen.com
What reasons do you have for heading out to India this year?