Arizona, with its awe-inspiring canyons, profound gorges, and steep cliffs echoing fascinating legends, constitutes an immensely cherishable sojourn for every avid traveler. Read on about these parks and monuments that preserve them, to embark upon an irresistibly unforgettable adventure.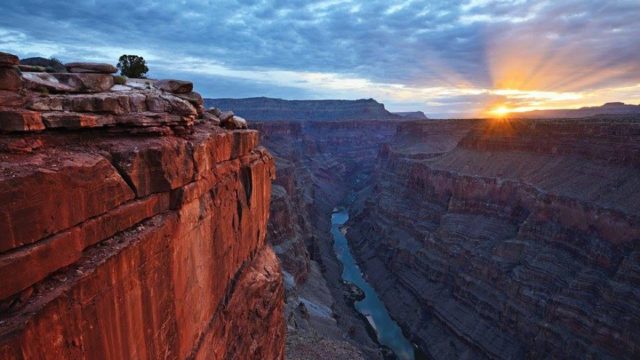 1. Grand Canyon National Park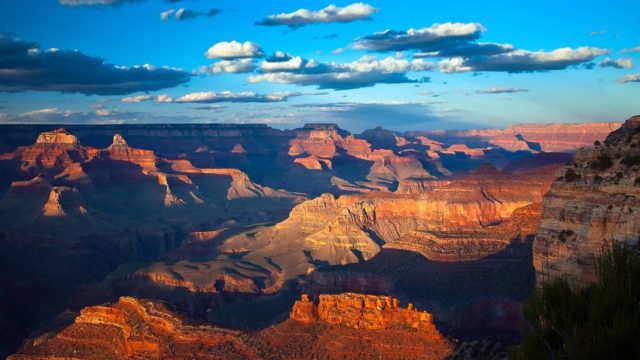 Nearly 227 miles in length and 18 miles in width, this park, near Phoenix, is enigmatic in containing layered bands of some of the oldest rocks on earth; visitors are left wondering at nature's unbridled mastery as they seek to explore its gigantic gorges and cliffs. Camping, hiking, and lodging can be done in both the north and south rims, and if time permits, hike for another 8 miles to relish an invigorating dip in the blue-green water of the Havasu Falls, located near the southwest corner of the Supai village. Don't forget to take pictures of the wonderful meander of the Colorado River, the Horseshoe Bend.
2. Petrified Forest National Park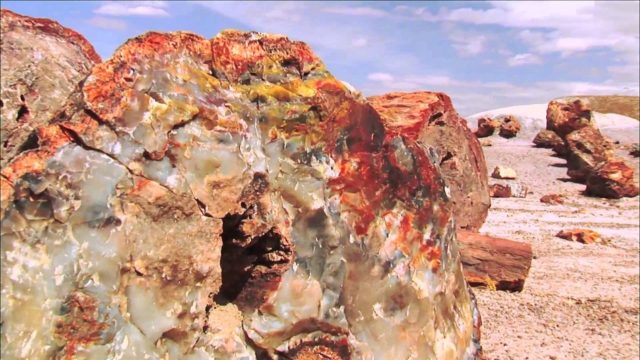 The astonishing petrified trees that give this park its name, are in fact a glaring reminder of its greener past – the Late Triassic period when thickets of coniferous trees abounded the region. As some fell and got buried under volcanic ash, organic woody tissues got replaced by quartz crystals, thereby petrifying the trees. Today, these form the park's main attraction. However, you can also feast your eyes on the mesmerizing vistas of the Painted Desert, or an assortment of fossils that date back 225 million years.
3. Saguaro National Park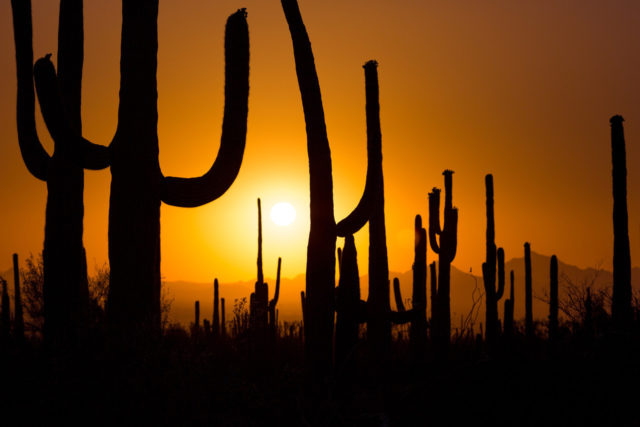 Located about 30 minutes outside Tucson, and divided into two districts, the Tucson mountain district and Rincon mountain district, this park in southern Arizona, is well known for protecting and preserving a forest of giant cactuses that reach up to 50 feet and can live more than 250 years. Plan a trip in late May or at the beginning of June to enjoy a heavenly sight of blooming saguaros, and also to avoid the unbearable heat of summer temperatures.
4. Monument Valley Navajo Tribal Park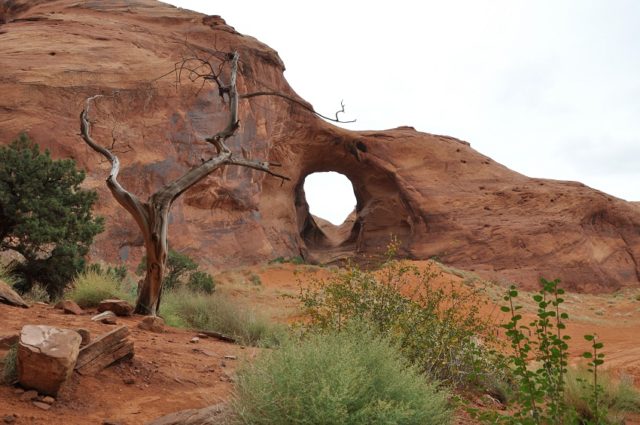 An impressive sagebrush landscape, featuring dozens of towering buttes and monoliths, is bound to remind you of several Hollywood Western landscapes. However, this vast open land, owned by the Navajo people, is far more impressive. Explore on foot and if there is sufficient time, arrange tours to areas like Mystery Valley and Hunts Mesa.
5. Meteor Crater National Landmark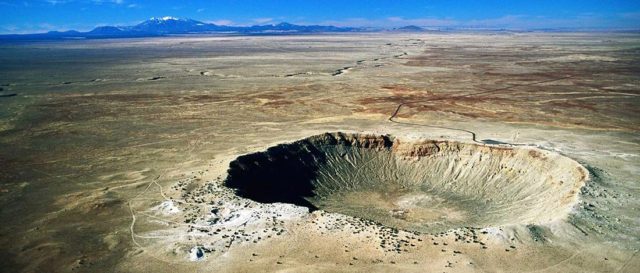 Created nearly 50,000 years ago by a collision between our planet and an asteroid, this park near Winslow is a popular tourist attraction today. Visitors here can engage in a lot of exciting activities – they can see the crater in outdoor observation trials, relive the thunderous explosion in engaging 3D modeling and animation shows or visit the Astronaut Memorial Park, located on the rim of the crater.
6. Red Rock State Park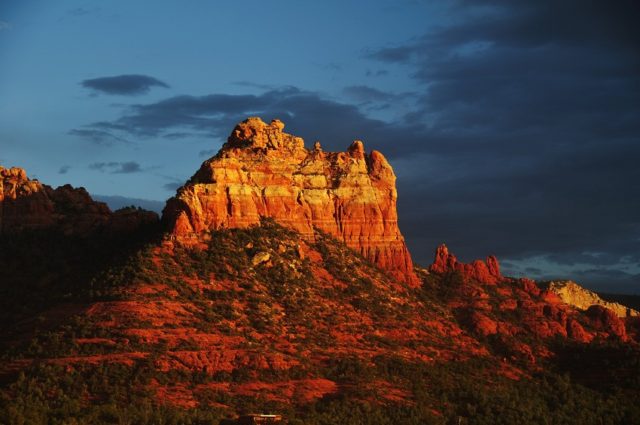 In this 286-acre nature park near Scottsdale, you are free to meander along its numerous trails to gape at the amazing red sandstone canyons or enjoy a sumptuous picnic in its Oak Creek. A host of events like, "Junior Ranger" and "Junior Buddy" programs are also organized in this park in Sedona, all year round, from 8 am to 5 pm.
7. Chiricahua National Monument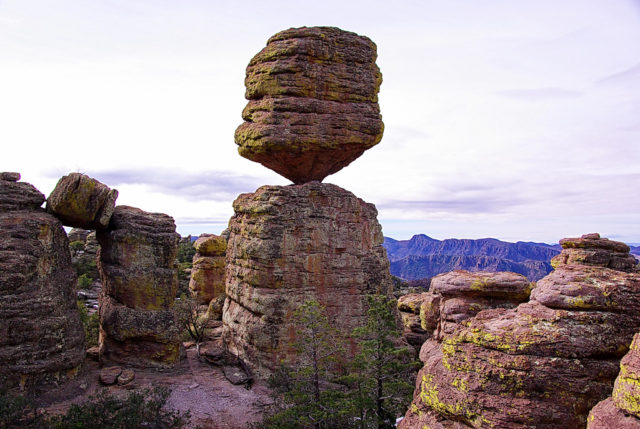 With bewitching rock formations, eight miles of scenic views, and a 9.5-mile hike called the "Big Loop," the Chiricahua Mountains in Southeast Arizona, is an alluring destination. Other attractions of this monument in Bisbee include the Faraway Ranch historical site, a visitor center, and a campground.
8. Canyon de Chelly National Monument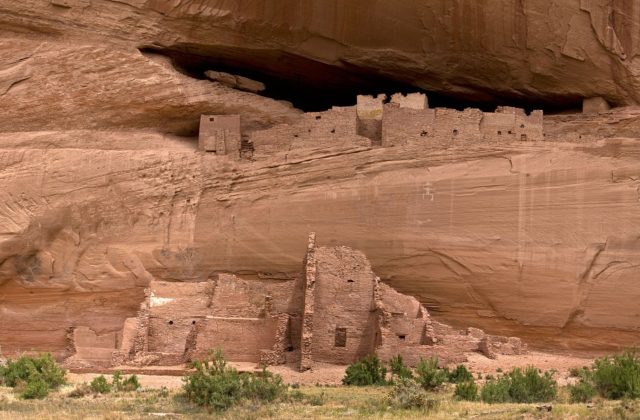 For luxuriating amidst gigantic sandstone canyons that boast of having been occupied by tribes such as the Ancestral Puebloans, Hopi, and Anasazi for thousands of years, plan an early visit to this national monument in Northern Arizona. Whether you hike along unaccompanied, or avail a guided tour, don't miss the sights from the park's signature sandstone spire, the "Spider Rock."
9. Agua Fria National Monument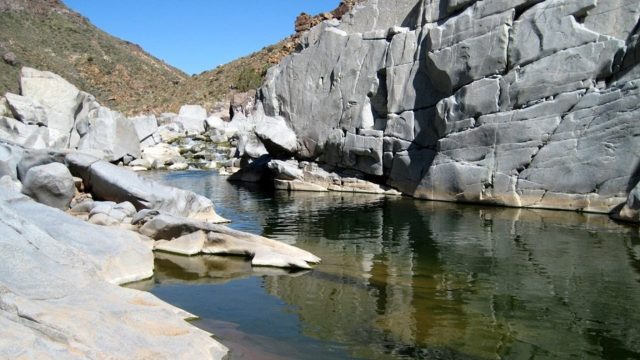 This park, at 40 miles north of Phoenix, and spanning across 71,000 acres of semi-desert landscape, is replete with human history; there are prehistoric sites that date back to AD 1100. Indulge in an extensive camping or hiking in the canyons, or hunt and watch rare birds in its riparian forest – the choice is yours.
10. Walnut Canyon National Monument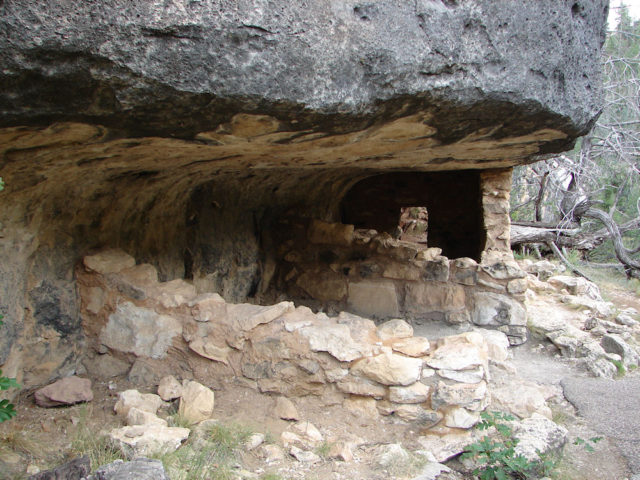 Relive a bygone era amidst absolute serenity in this 400-foot deep canyon, made of fascinating white Kaibab limestone in Flagstaff, where ancient people known as the Sinagua, constructed their homes in AD 1150. You may also freshen up by listening to the calls of jays and wrens while enjoying some splendid views from its visitor center.
11. Vermilion Cliffs National Monument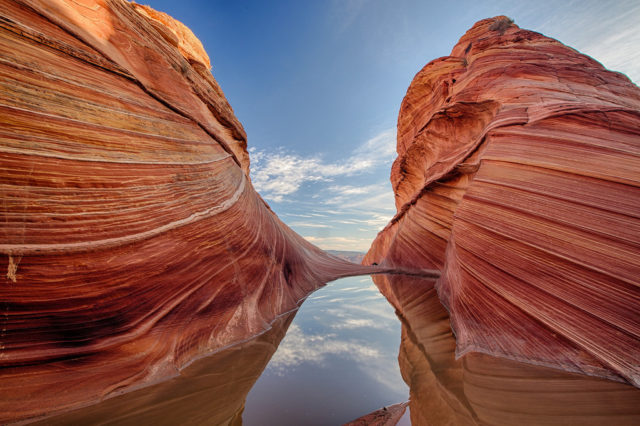 These magnificent cliffs on the Utah border, offer few trails and no roads. But they are neither inaccessible nor uninhabitable; the ruins and petroglyphs existent throughout the plateau are sure proofs. For touring on foot, take plenty of water and if you are lucky enough to get a permit, see the wondrous rock formation, the Wave.
12. Wupatki and Sunset Crater National Monuments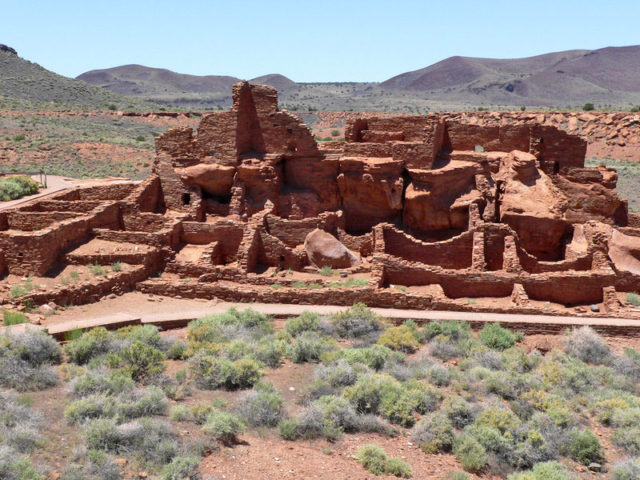 The Wupatki National Monument, home of the primitive Pueblo people, contains ruins of five pueblos; the large ones being built after the nearby Sunset Crater volcano erupted around 1085. The Sunset Crater National Monument, on the other hand, today, provides protection to the volcano. Avail trail guides from the Wupatki visitor center for a nice day trip or camp at the Sunset Crater National Monument.
13. Hualapai Mountain Park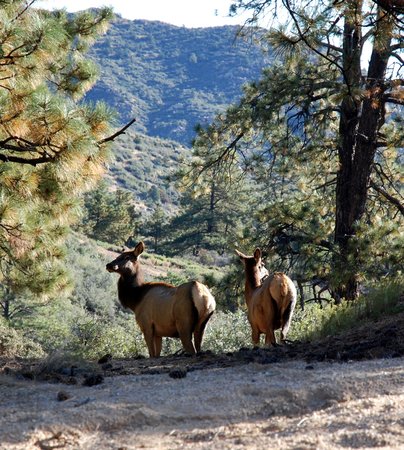 This park in Kingman is an ideal abode of wild animals like deer, elk, fox, chipmunks and skunks, and can be your endearing retreat from the din and bustle of daily life. Arrange pleasant picnics in any of the70 individual campsites, unwind beneath the snug shade of trees like ponderosa pine, and white fir or resembling a typical highlander, enjoy the uniqueness of staying in stone or wood cabins.
14. Tonto Natural Bridge State Park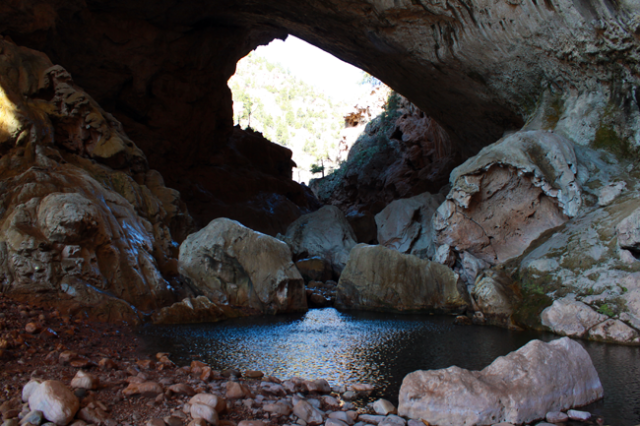 With a bridge standing 3 feet over a long tunnel of 400 foot, this park hails as the world's largest natural travertine bridge. Nestled in a small valley, it offers a number of trails like the Gowan Loop Trail and two more loop trails that provide an opportunity of admiring the park's features.
15. Buckskin Mountain State Park, La Paz County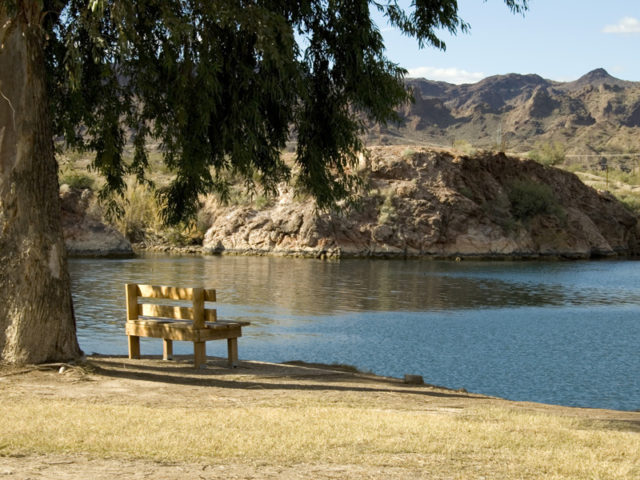 If you are keen for refreshing mountain hikes with exciting water adventures, head to this park located near Parker. Boating, swimming, jet skiing – all opportunities are provided in summer. And to relax, you may stretch your legs on the sandy beach and enjoy a soothing campfire in the nearby River Island Unit.
16. Estrella Mountain Regional Park, Maricopa County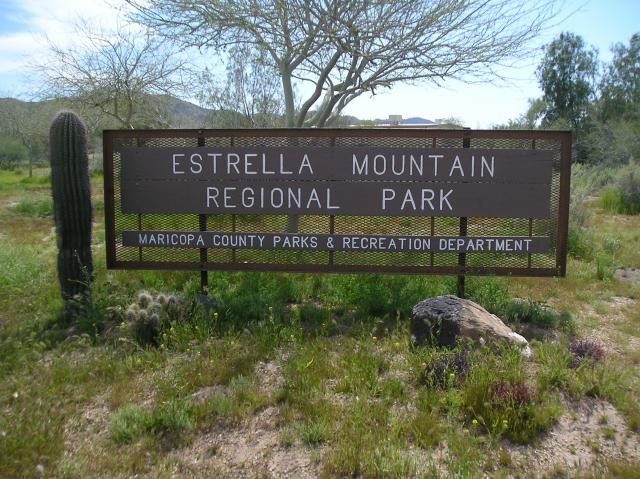 Comprising of 19,840 acres, this park offers 33 miles of mountain trails, ideal for extensive hiking or horseback riding. About 65 acres of the park that falls in the City of Goodyear is now used for active recreation. Visit it fast!
17. Montezuma Castle National Monument, Yavapai County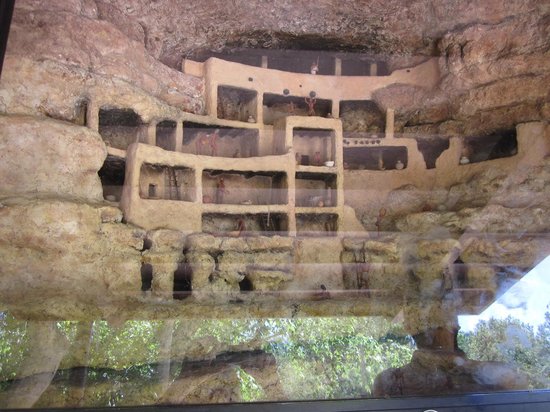 If you wish to peep through the windows of an age long lost, this national monument should be the very place where you should go. Renowned for best preserving cliff dwellings of the Sinagua people, who inhabited the region for over 400 years, it was identified by President Theodore Roosevelt as a place of "greatest ethnological value and scientific interest." Since then, nearly 35,000 tourists visit it per year.
Life, we all know is rather short and unexpected, but unfortunately, most of us realize it much late. We waste precious time in slogging through our day-to-day duties. Why not for a change, save one day to ramble amidst these mesmerizing parks to get an inkling of the mystifying grandeur of nature and gaze in wonder at some of her extraordinary creations.