San Diego, situated on California's Pacific coast, is one of the ideal spots for campers because of its golden sand beaches located by the serene green seas, flooded with an infinite amount of sunshine most of the time. Most of the locations possess all the required amenities for RV as well as tent campers, helping to make their stay a comfortable and fulfilling one.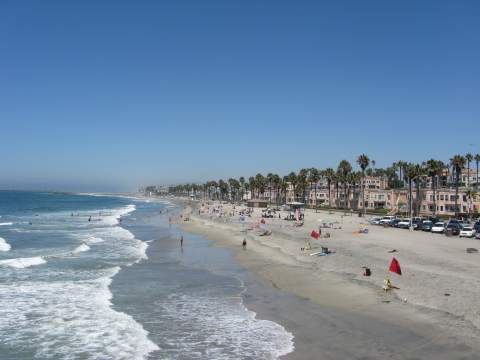 1. Silver Strand State Beach for RV Camping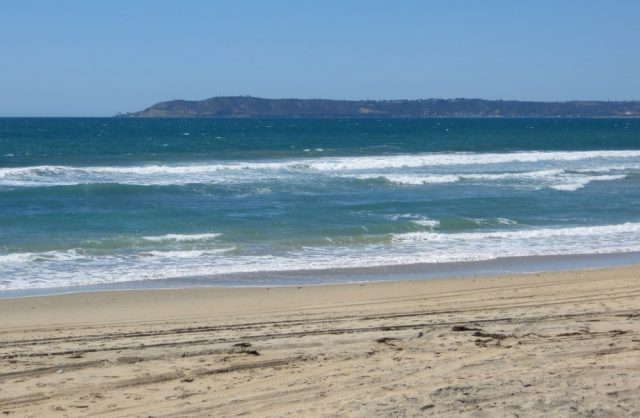 The Silver Strand State Beach partially houses the 7-mile long isthmus known by the name of Silver Strand or Strand. This beach, located to the southern fringe of the Coronado city on the state route 75 highway, has about 130 campsites available on a first-come-first-serve basis. The four spacious parking lots charging a nominal fee has the capacity of accommodating about 1000 vehicles. Advanced booking is recommended, which can be done six months in advance. This place has facilities for RV, only allowing self-contained vehicles. Hence, if you love putting up tents while on a camping spree, then this would not be the right place for you. Provisions for electric and water hookups remain present. However, there are no sewer hookups, and arrangements need to be made at the dumping station located within the park premises.
Amenities: Firepits, showers, restrooms (having flushed toilets), barbecue pits, campground, paved bike path, picnic tables, and showers
Activities: Volleyball, water-skiing, picnicking, boating, surfing, swimming, biking, and kiteboarding
2. San Elijo State Beach for RV and Tent Camping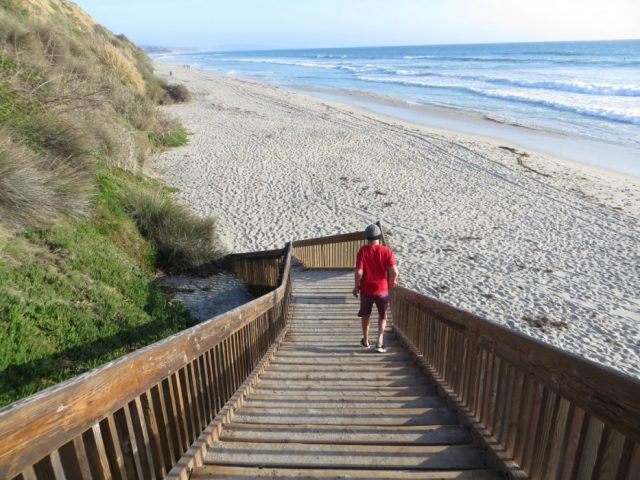 Located by the San Elijo Lagoon, near to California's Cardiff State Beach, this fantastic location is a perfect destination for a weekend fiesta with one's kith and kin.  There are 157 campsites in a total of which 130 are general, six being handicap accessible, 28 for RV, and about 4 for tent camping. Those having a knack in photography can certainly not afford to miss capturing the beauty of this place at sunset. During low tide, one may often come across jellyfish as well as other sea creatures. Making reservations three months in advance is always feasible to avoid last-minute rushes. The site offers a payable parking space for RVs, trailers, and motorcycles. Surfers mostly throng the San Elijo and Cardiff State Beach. Though swimming is allowed, one needs to exhibit caution while facing the turbulent currents. Another USP of this area is the presence of a Mexican restaurant that remains open throughout the year.
Amenities: Restroom, shower, disposable fire rings, laundry, camp store, and picnic tables
The laundry and camp store facility remains suspended at present, and the authorities have plans of reopening it in the summer of 2020.
Activities: Swimming, snorkeling, scuba diving, surfing, picnicking, skim-boarding, and boogie-boarding
3. Campland on Mission Bay for RV and Tent Camping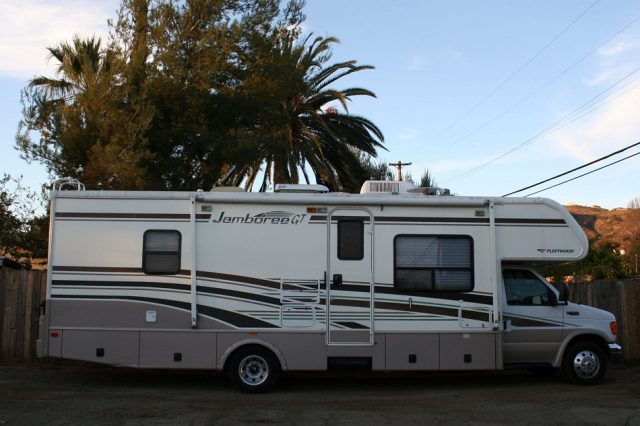 Situated in the northeastern part of the Mission Bay Recreational Park, it has more than 500 campsites. While most of them are reserved for RVs with full hookup facilities, some even provide provisions for tent camping. The ambiance here is cozy and relaxing, ideally suited for kids. The beach here appears to be a small sandy area with a secured place designated for swimming. There is a free parking space adjacent to the campsite, which, according to many tourists, seems to be extremely crowded.
Amenities: Fully or partially hooked up RV or tent sites, bathrooms with hot showers, boat launch, bicycle rentals, laundry facility, basketball and volleyball court, children's playground, and horseshoe pit
Activities: Kayaking, sailing, swimming, basketball, volleyball, camping, jet skiing, yoga, water aerobics, and horseshoe tournaments
4. South Carlsbad State Beach for RV and Tent Camping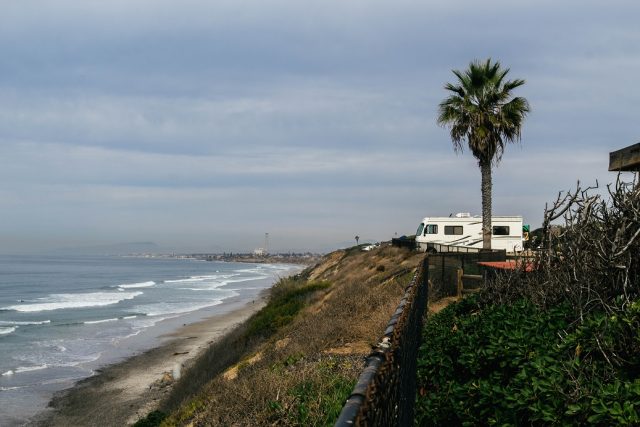 This beach extends throughout three miles along the Carlsbad waterfront. The camping areas possess a series of stairs to get to the beach that could get narrower depending on the tides. The rugged cliffs overlooking one of the beaches in this area intensify the beauty of this place to the fullest. The 223 camps spots present may accommodate both tents as well as RV camping. The best time to come here is during summer, though this place remains crowded from October through April.
Amenities: Firepits, showers, restrooms, hot tubs, swimming pools, game room, laundry facilities, market, and camp store
Activities: Surfing, hiking, scuba diving, fishing, picnicking, swimming, and bird watching
5. San Onofre State Beach for RV and Tent Camping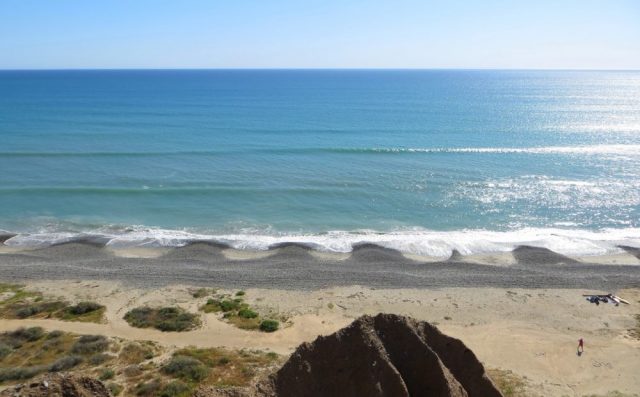 One of California's most popular beaches, San Onofre, is situated in the county of San Diego, covering an area of about 3000 acres. Established in 1971, this state park has about 2.5 million people thronging it every year.  It attained its name after saint Onuphrius who existed in the 4th century. The San Onofre Bluffs, San Onofre Surf Beach as well as the San Mateo campground mainly encompass the beach. This place has a spacious parking lot, situated near to the Bluffs Beach. The main attraction of this place is the fishing and surfing camps, which have been here since 1920. It has many surf breaks, the prominent ones being Trestles, Surf Beach, Church, and Trails.
Amenities: Restroom, outdoor showers, wheelchair, parking area, picnic tables, and fire pits
Activities: Swimming, kayaking, bicycling, fishing, hiking, biking, beachcombing, sailing, and surfing
6. Black's Beach for Tent Camping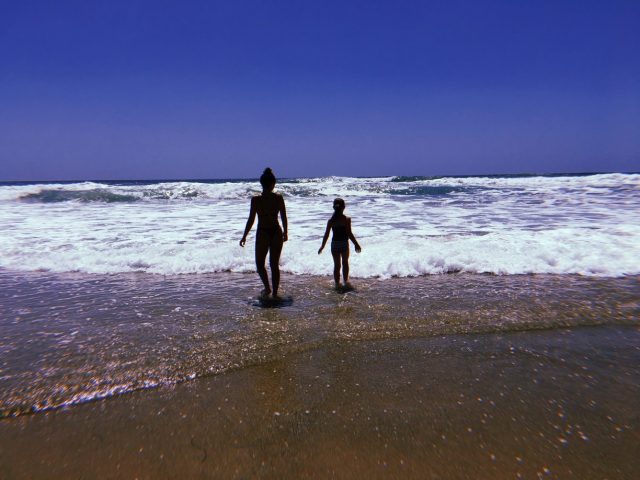 It is located near the University of California's San Diego campus to the north and south of La Jolla Shores and Torrey Pines State Beach, respectively.  The California Department of Parks and Recreation manages the northern section of the beach. In contrast, the southern part officially referred to as the Torrey Pines City Beach, is governed by the San Diego city. It was known as a nude beach, though this is wholly restricted in part controlled by San Diego. It is a surfers paradise, particularly during the winter swells. The four routes used for accessing this beach include the La Jolla Shores, Torrey Pines State Park, Torrey Pines Glider Port Trail, and Torrey Pines State Beach. There are free as well as paid parking spaces, with one of the prominent ones being that near the Torrey Pines State Beach open from 8 in the morning till sunset.
Amenities: Shower and restroom facilities, hang gliding launch
Activities: Swimming, surfing, sunbathing, beach volleyball
All the beaches follow the same regulations regarding pet policies, allowing dogs to enter the campsite when leashed but not the beach. The only exception being the Black beach that allows leashed pets on the beach before 9 in the morning and 6 in the evening between April and October. However, the timespan changes from November to March, with the pets permitted to access the beach after 4 pm.
With so many fantastic options at hand, you definitely won't run out of ideas while planning for some fun activities by the beach. The best time to camp by the beaches is summer. If you desire to have a whale of a time while basking under the sun, then October and November would be the preferable months.