With 11,000 inland lakes and 3,300 miles of shoreline on the Great Lakes, there seems to be no end of beaches in Michigan. Skim through the article to select one that allows you to spend your summer vacation sunbathing, swimming, camping or fishing.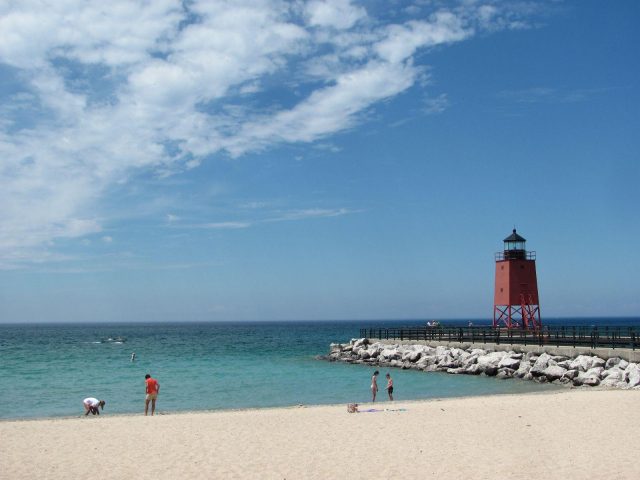 1. Grand Haven State Park Beach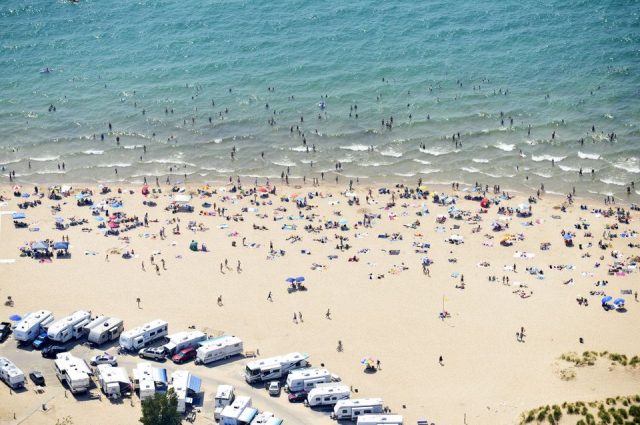 Located near the town of Grand Haven, this beach calls for some real summertime extravaganzas – there are vast stretches of sand, clear water and ravishing views of sunsets. Further charms include a quaint red lighthouse and an endearing boardwalk going all the way into the heart of the town.
How to Get Here
2. Empire Beach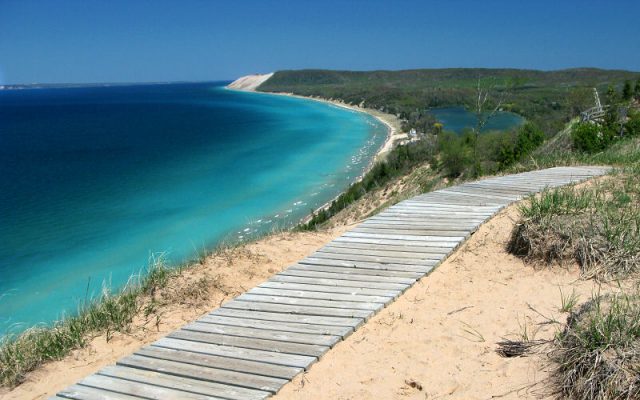 One of the most striking features of this beach at Sleeping Bear Dunes National Lakeshore constitutes its easy navigation, thereby proving just perfect to those adventurous vacationers who are keen on low-key bike rides or self-guided road trips. The dog-friendly beach also presents some great sights of its dunes and bluffs, one may cherish while unwinding after a long day.
How to Get Here
3. Rogers City Beach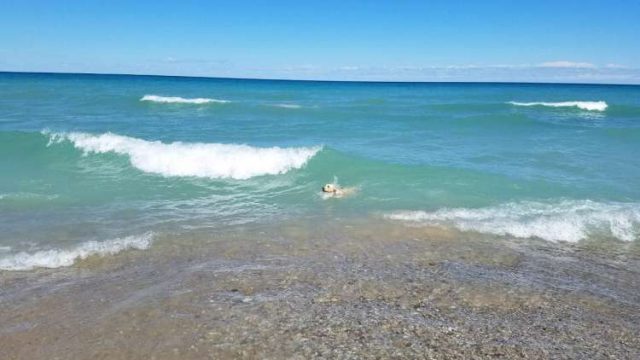 The Port of Calcite, the largest open pit limestone quarry of the world is the chief attraction of this beach beside others such as a lighted fishing platform and crystal clear water. Those keen about fishing may also rejoice in any of the 2 tournaments held annually.
How to Get Here
4. Oval Beach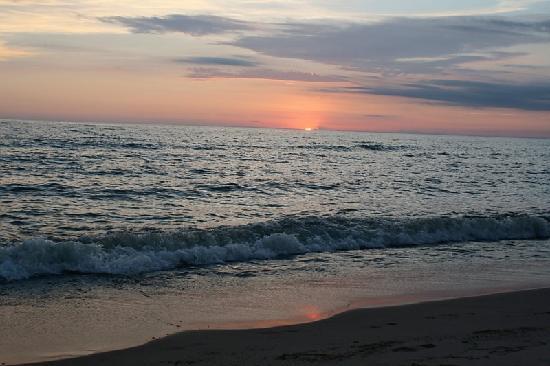 With clean sands, striking sand dunes and excellent restrooms, Oval Beach in Saugatuk garners a lot of attraction all year round. Beachgoers generally go bonkers sunbathing or simply taking a pleasant uninterrupted stroll along its serene shores.
How to Get Here
5. New Buffalo Public Beach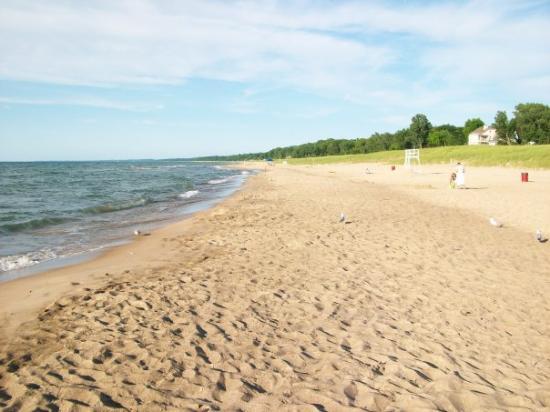 Plan a short trip in summer to this well-maintained beach on Lake Michigan and revel the opportunity of having a voluminous portion of the shoreline for your recreation. Besides engaging in a host of activities like swimming or playing beach volleyball, you may go for short hikes or while away gazing at the beautiful sunset from atop a dune.
How to Get Here
6. Silver Beach Country Park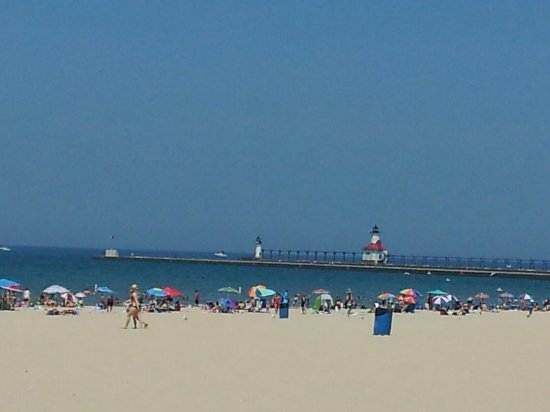 For indulging in an array of activities like beach volleyball and swimming, this Lake Michigan beach stationed at the mouth of the St. Joseph River must occupy the foremost place on your bucket list. The wide and clean area also features barrier-free walkways and playing zones.
How to Get Here
<iframe
7. Indiana Dunes National Lakeshore

Along the 15 miles of the southern shore of Lake Michigan, there exists a string of beaches, mysterious marshlands, and trails through rugged dunes – the classical requirements of a beachgoer on a long summer day. Engage in scouting for rare birds, fly kites or cherish views of the Chicago skyline.
How to Get Here
8. Clinch Park Beach, Traverse City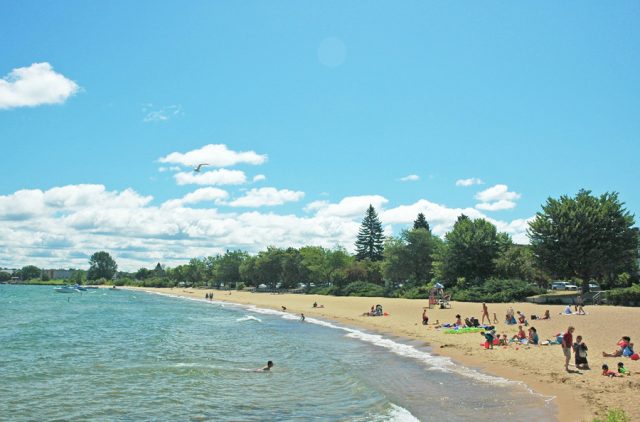 With pristine restrooms, a picnic pavilion, and ample opportunities for kayaking or boating, this beach nearby downtown Traverse City includes everything you might want while having a day out with your family. However, you need to avail the pedestrian underpass along Cass Street for parking, since it's not allowed on the beach.
How to Get Here
9. South Beach, South Haven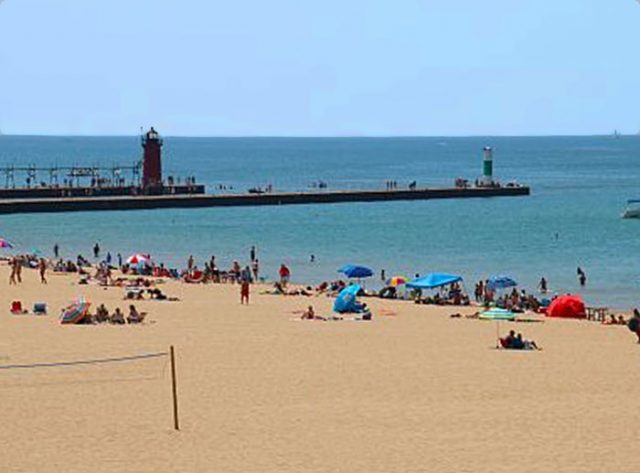 Delightful picnic grounds, restrooms, a pier, and a skateboard park draw a hoard of beach lovers here all year round. Moreover, there's also a big lighthouse, from where one may catch magnificent views.
How to Get Here
10. Bethany Beach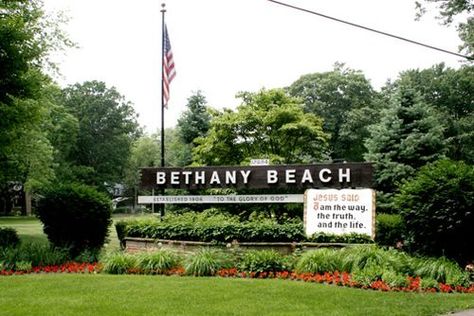 There are tons of activities in which you may indulge at this beach within the community of Sawyer. Go for hiking or visit the country vineyards if you are done with the numerous beach activities.
How to Get Here
11. Cherry Beach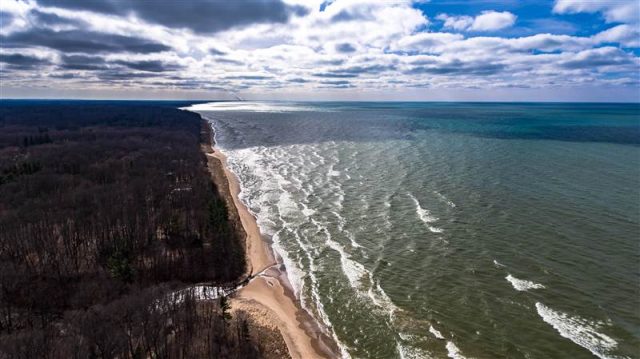 Cherry Beach, with about 253 feet of shoreline is hailed as one of the best beaches of Harbert. Apart from loosening up in its relaxing atmosphere, you may take delight by watching the amazing sunsets from the deck on the bluff.
How to Get Here
12. Miners Beach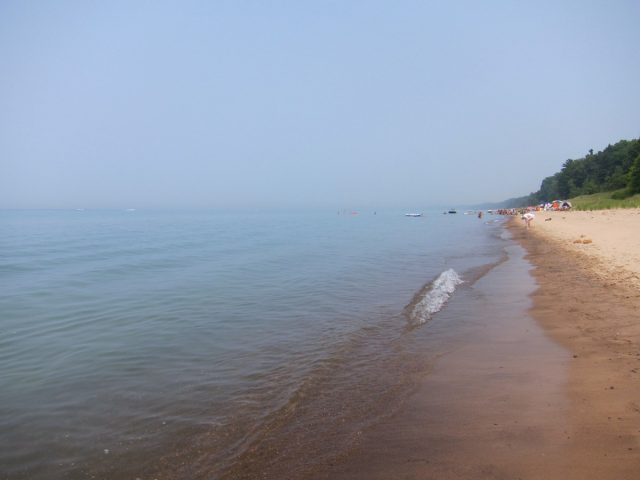 Stretching for a mile along Lake Superior, this beach is much favored for steelhead fishing in fall and spring. The only thing to be alarmed about is beach currents since they can be pretty dangerous.
How to Get Here
13. Cedar Point Beach, Lake Erie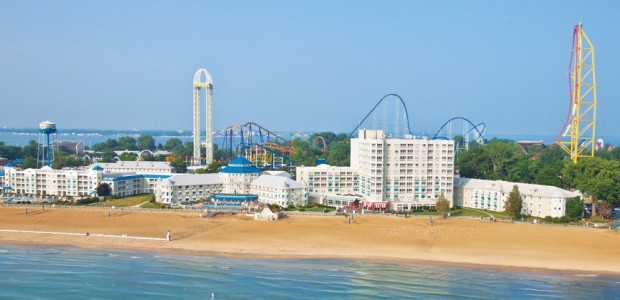 The white sandy beaches featuring decorous resort hotels and a volleyball court at Cedar Point stress how the far east side of the peninsula has much more to it than merely roller coasters of amusement parks. Seize a day to have a blast.
How to Get Here
14. Agate Beach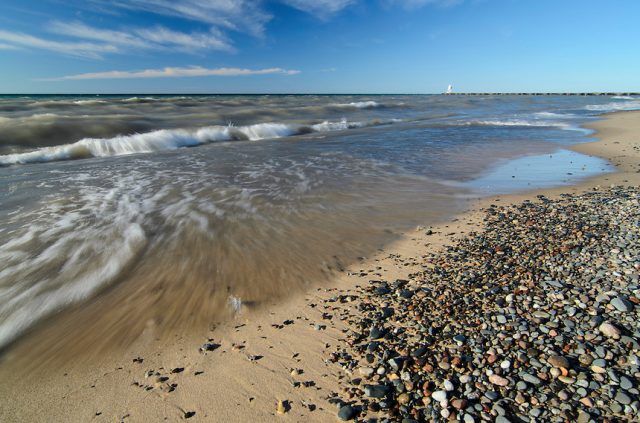 The red pebbles found all along the shores of this beach can turn your idle ramblings an engrossing one. Take some agates as souvenirs and don't miss capturing unforgettable pictures of the Keweenaw Peninsula, though visible only partly from here.
How to Get Here
15. Kruse Park Lake Michigan Beach, Muskegon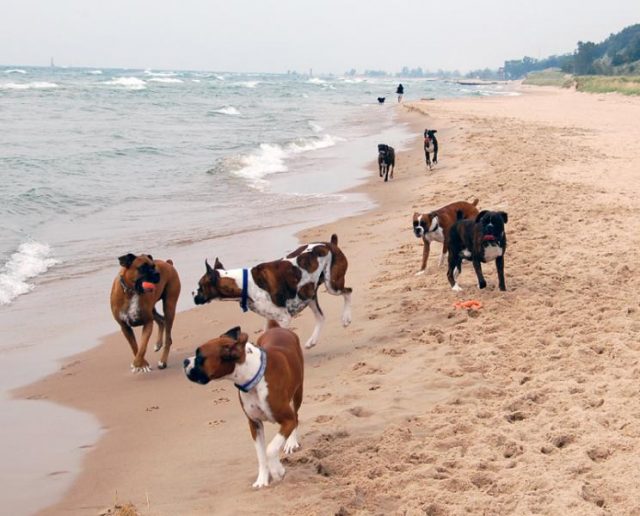 From allowing your dog to get high on the beach, being completely off leash to exulting on the  silky sands, this beach allows you all. Further, if your wedding is around the corner, look no further than it's enclosed and less populated areas for preserving some memorable moments.
How to Get Here
Besides these, you may also visit others such as Laketown Beach, Holland, Washington Park Beach, Weko Beach, Harbour Beach, Metro Beach etc. Featuring stretches of golden sands, most of these beaches constitute grand weekend gateways. Hence, grab your sunscreen and plunge headlong for a rejuvenating trip lest something crops up.