The state of Ohio boasts of some splendid sandy beaches to provide one absolute delight on a short trip or extended vacation. Most of the beaches are located along Lake Erie and situated within the premises of the State Parks. To have a whale of a time during the warm, sunny summers in Ohio, visiting these beaches is a mandate.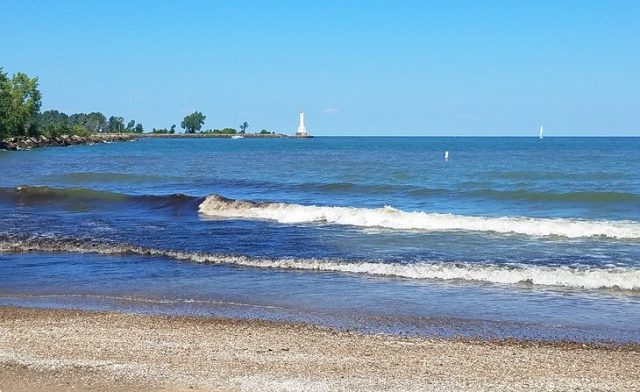 1. Huntington Beach, Cuyahoga County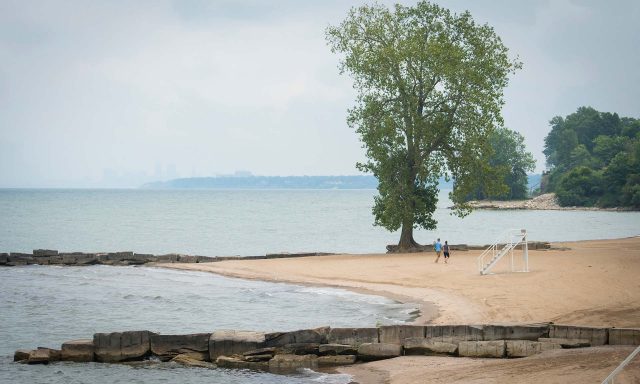 Huntington Beach is one of Ohio's finest and most beautiful beaches, situated near Cleveland. The beach forms a part of the Huntington Reservation, having an area of about 103 acres located in the Bay Village along Lake Erie's shores.
Facilities: Changing areas, restrooms, grills, picnic tables, concession stand, beach chairs (available on rent)
Operation time: 6 am to 11 pm
Activities: Swimming, walking, hiking, picnicking, boating, paddle sports, and sledding
Pet policies: Dogs allowed during the off-season (January – May, and September – December)
2. Headlands Beach State Park, Lake County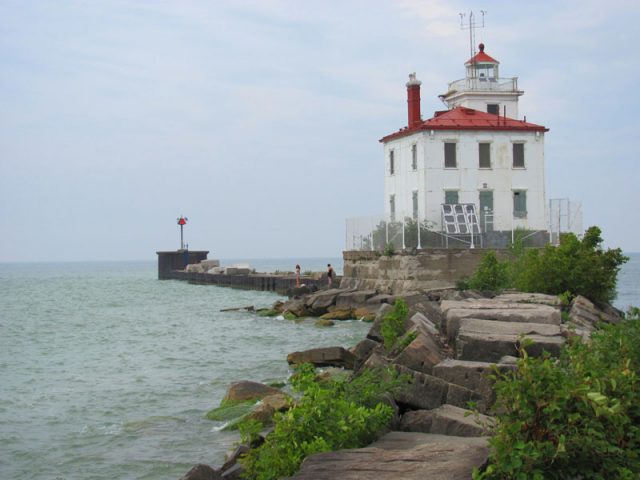 The vast stretches of sand encompassing over a long stretch make this beach appear all the more stunning. A public beach in Ohio's Painesville and Mentor Township is considered the county's longest natural beach. Thronged by millions of people every year, the beach is unique because of its picturesque landscape as it lies near the Headlands Dunes State Nature Preserve. The federal breakwall situated at the park's eastern end is famed for its wide array of fish like the yellow perch, rock bass, salmon, carp, and bluegill.
Facilities: Restrooms, picnic areas, and  dumpsters; the Quail Hollow Resort located at a distance of about 8 km from  the beach has provisions for accommodation
Operation time: 9 am to 5 pm
Activities: Swimming, sunbathing, picnicking, and hiking
Pet policies: Dogs not allowed; though Fairport Harbor Beach located about 10 minutes from this place is a dog beach
3. Nickel Plate Beach, Huron County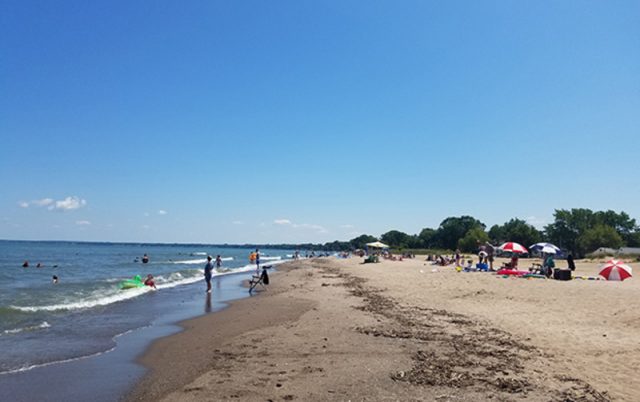 Situated in the northern part of Ohio, this beach seems to be among the many public beaches accessible to the public. The soft sand surrounding the 12-acre beach makes it ideal for a host of beach activities like volleyball as well as other games.
Facilities: Grills, playgrounds, volleyball courts
Operation time: 7 am – 9 pm
Activities: Volleyball and picnicking
Pet policies: Dogs permitted on leas before and after 10 am and 6 pm respectively
4. East Harbor State Park, Ottawa County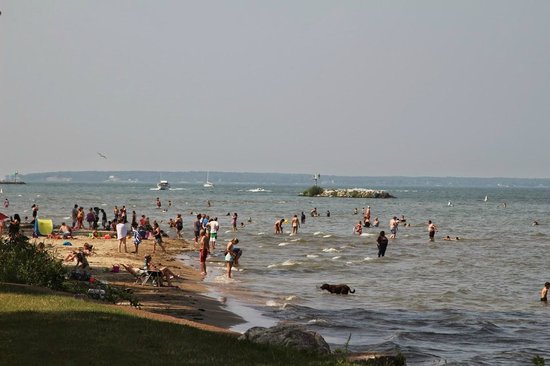 Situated on the shores of Lake Erie in the northeastern part of Ohio, the East Harbor State Park abounds a thin sandy beach stretching over a large area. A significant part of the beach had undergone massive damage in the year 1972 as an enormous storm had washed away a major part of it, which initially stretched for 2 miles (3 km). At present, the beach encompasses a smaller area, located in the park's northern part, with swimming permitted. One can even take pleasure in admiring the numerous wildlife species thriving in the wetlands. The campground housed by the East Harbor appears to be the largest in Ohio's State Parks with 365 and 205 electric and non-electric sites.
Facilities: Campground, wildlife preserve, marina, and beach area
Operation time: 24 hours
Activities: Boating, fishing, swimming, picnicking, hiking, disc golf, and hunting
Pet policies: Allows leashed dogs
5. Cedar Point Beach, Erie County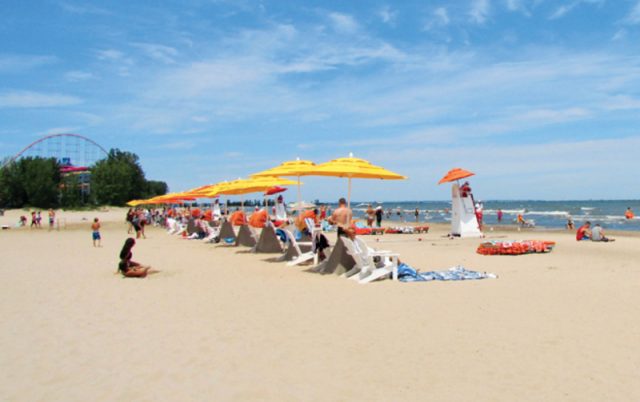 It is a white sandy beach in Ohio's Sandusky city for about a mile along Lake Erie. This marvelous landscape is a part of the Cedar Point amusement park that is approximately 140 years old. On a clear sunny day, this beach would provide one the ultimate pleasure of basking in the sun and enjoying their favorite sport. The entry to the beach is reserved for the guests of the Cedar Point Shore campground and hotels. If your kids do not desire to indulge in any of the beach sports, they could play in the slides or splash grounds situated in the vicinity of the amusement park.
Facilities: Roller coaster park, water park, hotels, restaurants, campgrounds, and volleyball courts; beach parties including games, music, and fireworks during summer
Operation time: 11 am to 6 pm (park hours extended during summer)
Activities: Volleyball, sunbathing, picnicking, and swimming
Pet policies: Pets apart from service animals aren't permitted to enter the amusement park. However, there are fan-cooled or air-conditioned kennels known as the Pet Chek, allowing all dog breeds provided they are leashed and under control.
6. Alum Creek  Beach, Delaware County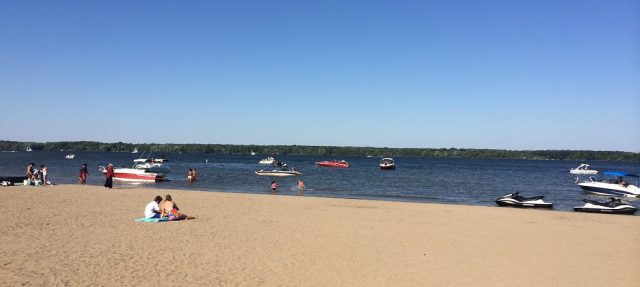 This is Ohio's largest inland beach sitting on the Alum Creek Lake with a length of 3000 feet (910 meters). This serene beach provides ample opportunity for recreation, thronged by many during the summertime. Since it is not far from northern Columbus and Delaware, there are many lodging options for visitors planning for a holiday.
Facilities: Beach volleyball courts, designated areas for swimming, snack vendors, and bathhouses with changing areas and showers
Operation time: Open only during daylight
Activities: Swimming, beach volleyball, sunbathing, and picnicking; ice fishing during winter in the Alum Creek Lake is permissible.
Pet policies: Allows dogs on leash
7. Port Clinton City Beach, Ottawa County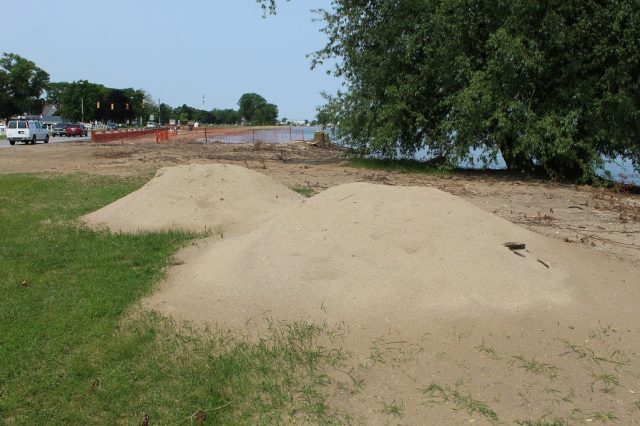 Situated along Lake Erie's southern shore, this 2180 feet sandy beach is an ideal vacation spot for complete relaxation and entertainment.
Facilities: Designated areas for swimming and picnicking
Activities: Swimming, sunbathing, picnicking
Pet policies: Allows dogs on leash
8. Maumee Bay State Park Beach, Lucas County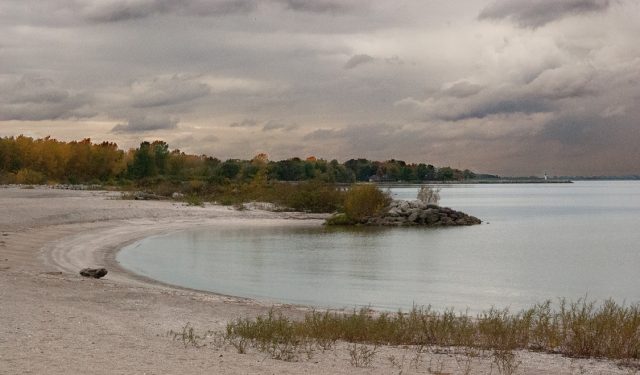 This location that got converted into a state park in 1975 houses two sandy beaches that remain immensely crowded in summer. The marshy lands, wet woods and green meadows surrounding the park are indeed a treat to the eyes. The Trautman Nature Center located in the park premises has interesting interactive animal and plant displays.
Facilities: Resort lodges as well as cottages in the park; gateway rentals; camping amenities; picnic tables, charcoal grills, changing booths, concession areas as well as a big amphitheater situated in between both beaches
Operation time: Lodge check-in and check-out timings are between 4 pm, and 10 am, but the beach timings are unknown
Activities: Swimming (though there were recent updates on swimming prohibited due to unhygienic water conditions), fishing and kayaking (on the small ponds and lakes in the park), picnicking, hiking along the trails and golfing
Pet policies: Dogs are permitted in the park but not on the beach
(beaches in Toledo)
9. Beulah Beach, Erie County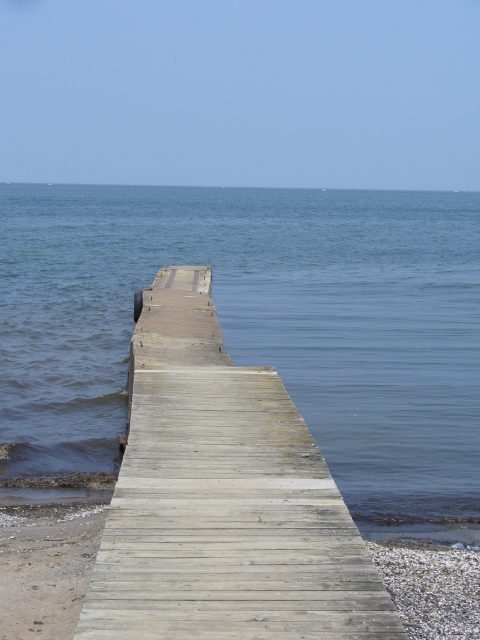 This beach was a small, unincorporated community located close to Lake Erie, that began in the year 1920 as a commune for Christians. At present, the beach has the Beulah Beach Camp and Retreat Center affiliated to the Christian and Missionary Alliance. The sandy beach present in the community makes way for a host of recreational activities. One of the key attractions of the place is the summer camp program held during the day and overnight in the summer months. The accommodations and access to the beach are available for all, even if they are not a part of the retreat and camping activities.
Facilities: Picnic tables and benches under the shady trees, cabins, cottages, and campgrounds along the coast of the lake
Activities: Camping, picnicking, and swimming
Pet policies: Dogs are allowed
10. Walnut Beach, Ashtabula County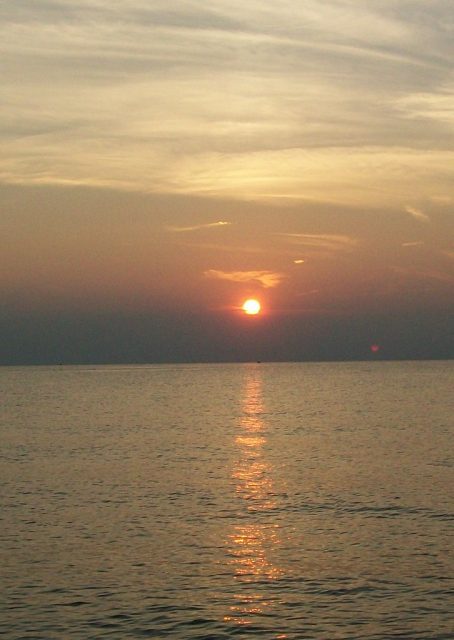 Situated in the premises of the Walnut Beach Park, the beach stretches for miles, making way for many leisure activities. The wildlife preserve present within the park also gives one the opportunity of being a part of the animal world. One could even spend time in gathering sea glasses and shore rocks along the beach coast. Other places of attraction located at a close distance from the park include Harbor Yak, Brant's Apple Orchard, Hubbard House Underground Railroad Museum, and the Ashtabula County Ohio Covered Bridges Trail.
Facilities: Playground, picnic tables, beach volley ball and basket ball courts, and a skate park
Operation timing: 7 am – 8 pm
Activities: Playground, picnic tables, beach volleyball, and basketball courts, and a skate park
Pet policies: They do not permit dogs
11. Century Park Beach, Lorain County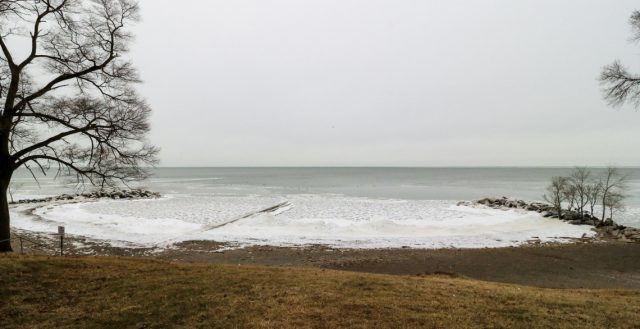 The beach in Century Park has a length of about 320 feet, with rocks, fragments, and shells in small amounts scattered throughout.
Facilities: Picnic tables, public restrooms, rental facilities, and playground equipment
Activities: Swimming, beach games, and picnicking
12. Burr Oak Beach, Morgan County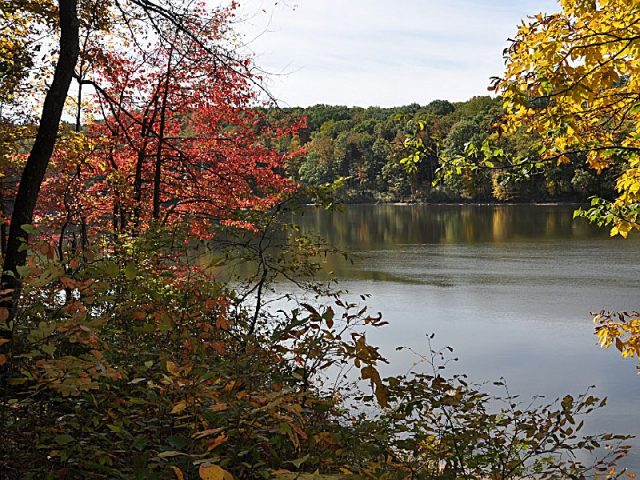 A part of the Burr Oak state park, which takes its name after the burr oak (tree), this beach too is a traveler's paradise with the wonderful landscape that surrounds it. The migratory birds and colorful trees, seen in the adjoining areas, would give one immense visual retreat.  Apart from the beach, the park also has a golf course, tennis court, ramps, and boat docks.
Facilities: Volleyball courts, public facilities, as well as provisions for kayaking and boating in the Burr Oak Lake
Activities: Volleyball and other beach sports, swimming, and hiking along the nearby trails of the park
Pet policies: Dogs allowed if leashed
13. Perkins Beach, Cuyahoga County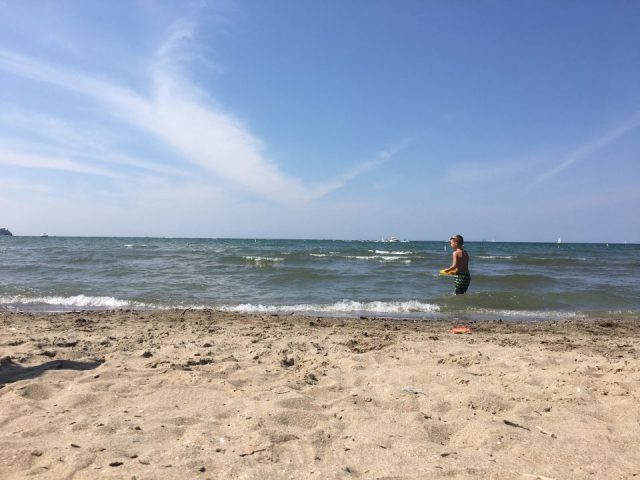 When one would lookout for a quiet holiday to a serene location, the Perkins beach, located in Ohio's Cleveland city, and Cuyahoga county would indeed be an amazing option. It has more shells than sand, and the beach glasses, as well as the driftwood surrounding it, make the beach appear all the more splendid. Swimming on the beach is, however, not permissible.
Facilities: Courts for beach sports and boating facilities
Activities: Beach sports, hiking, sailing, boating as well as other paddlesports
Pet policies: Western part of the beach is known to be dog friendly
14. Euclid Beach, Cuyahoga County

Once a famous amusement park that closed down in 1969, the Euclid Beach park at present has a beach with a length of about 650 feet. Remnants of the amusement park, like the roller coasters' footers, parts of the fountain, and so on, are present in the premises even today.
Facilities: Shaded picnic areas, picnic pavilion, and an observation pier
Operation house: 5 am – 10 pm
Activities: Picnicking, beach sports
15. Salt Fork Beach, Guernsey County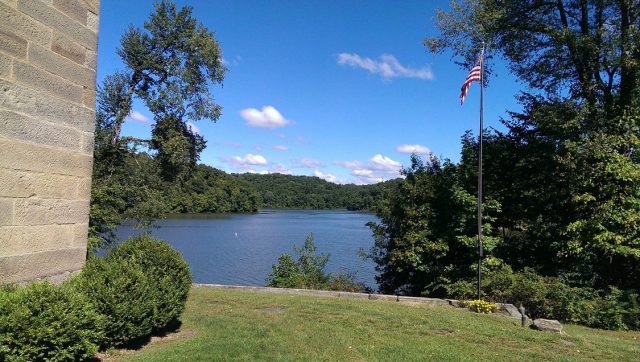 Salt Fork State Park, the largest of Ohio's state park, has a land and water area of 17,229 acres and 2,952 acres, respectively. The swimming beach is of a length of 2500 feet surrounded by an amazing natural landscape.
Facilities: Swimming beach, dog park, golf course, two marinas, fishing facilities, trails for horseback riding, hiking and snowmobiling
Operation timing: Opened 24 hours
Activities: Swimming, hiking (in the nearby trails), beach sports and picnicking
16. Edgewater Beach, Cuyahoga County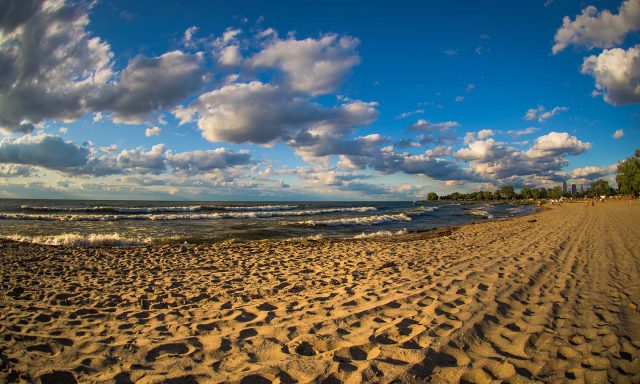 Located in Cleveland in the lower Edgewater Park, this beach with a length of about 2400 feet has a swimming access of approximately 2400 feet. One could soak into the scenic beauty and even avail of the various activities provided there. If carrying your pooches with you, take them to the westernmost area of the beach since that part is accessible to canines.
Facilities: Wheelchairs, beach chair rentals, cabana, grills, picnic tables, restroom access area
Operation timing: Early morning till dusk (timing not specified)
Activities: Swimming kayaking, picnicking, fishing and ice fishing, hiking (in the nearby trails, and walking
Pet policies: Dogs allowed
Though summers are the best time to throng these beaches, you could go in the colder months and cherish some winter sports like skating and snowmobiling that most beaches provide. The scintillating beaches in Ohio do not just restrict to the numbers above. There are a lot more than the ones given in the list like the Oldfield beach near Cincinnati, the Conneaut Township Park beach at Conneaut, and so on.  While some beaches allow swimming, also providing for seasonal lifeguards, in a few of them, it is permitted but not monitored. On the other hand, in certain Ohio beaches, swimming is not permissible at all due to security reasons and hygiene issues.