San Francisco, situated in the northern part of California, is extremely versatile when it comes to its accessibility to unique destinations adjacent to it. Scenic landscapes, national parks, camping spots, beaches, wineries, and several other exciting things are in store if you intend to plan a weekend trip from here.  Check out the list below to know more about the nearby destinations from San Francisco, where you can travel by car (the best available option), or even train and bus (wherever possible).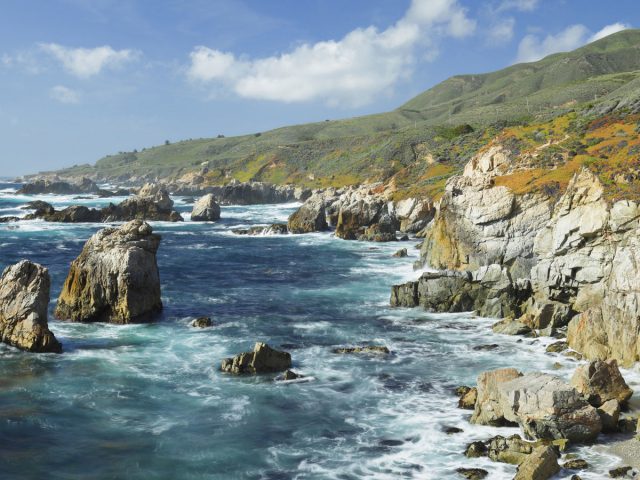 1. Yosemite National Park, California
If you are planning for an exciting weekend trip in the chilling winters, then you ought not to miss out on the adventurous ice skating amidst the snowy landscape. The Ice Skating Rink at Curry Village is the place where you should go to have a whale of a time. In between your skating spree, enjoy the warmth of the fire pit and cherish upon the spectacular view of the Half Dome. Besides its daily schedule (3:30 pm -6 pm; 7:00 pm-9:30 pm), it also remains open on weekends and holidays (8:30 am – 11:00 am and 12:00 pm to 2:30 pm). The tentative ice rinks prices are $9.75 (adults, seniors) and $9.25 (children below 12), while skate rentals come at $3.75; the helmets are, however, free. The ticket for the ice rink is valid for two hours.
In the warmer months, you could get a spectacular view of the wildflowers which bloom from the middle of June to August. Enjoy boating along the Merced River, or picnicking in the Sentinel Beach Picnic spot.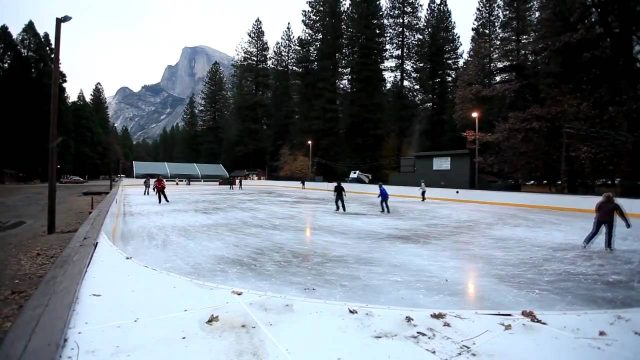 How long does it take: 4-hour drive from San Francisco
Best time to visit: March, April, May (Spring and Summer)
2. Half Moon Bay, California
The Half Moon Bay, located in the southern part of San Francisco, is a perfect weekend getaway for a delightful romantic trip or even to hang out with your family because of its splendid beaches and picturesque landscape. The jagged cliffs, lush green hills, the array of beaches (including the Half Moon State Beach), hiking spots, and a fantastic sunset view (at the Pelican Point Beach) would take your breath away. The surfing competition held in winters, alongside an eye-catching look of the fifteen thousand gray whales that migrate to the Baja California region, is a pleasure to watch.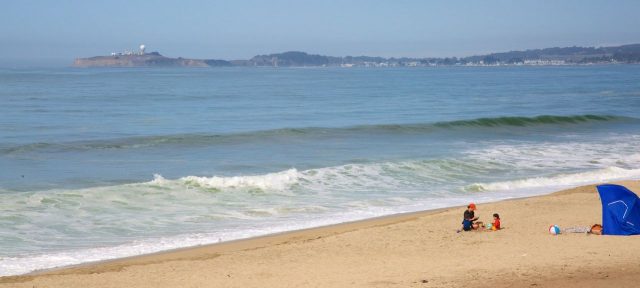 How long does it take: 40 – 45 minutes
Best time to visit:  Late spring, early summer
3. Mendocino, California
The Mendocino Coast in the northern part of California is another fabulous place to spend your weekends. The sandy beaches, scenic gardens, incredible sunset views, and luxurious beaches being enough to keep you in awe. Gualala, a coastal town in Mendocino County is a place worth visiting where you can go kayaking, picnicking as well as hiking. When in Mendocino, the Brewery Gulch Inn would be apt for your stay since it provides luxury rooms with ocean views.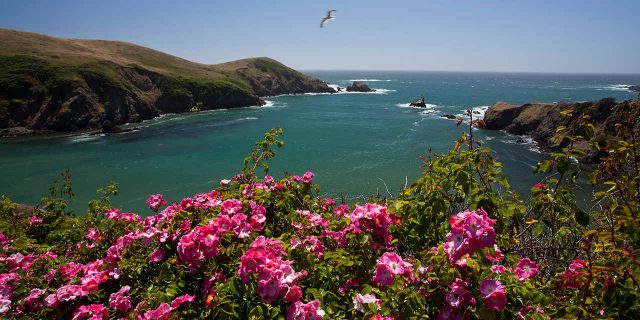 How long does it take: 2 hours 45 minutes by car
Best time to visit: Summer
4. Monterey & Carmel, California
The magnificent beaches, picturesque coves, and lovely wineries of the place would enthrall you to the fullest. The Monterey Bay Aquarium famous for the jellyfish and great white shark will be a treat for your kids if they are accompanying you on the trip. For an overnight stay, the Old Monterey Inn and Garden Cottage are a perfect pick. You would get luxurious rooms, a sumptuous breakfast, and a whole lot of other amenities. If on a romantic trip, do not miss out on Carmel-by-Sea (Carmel as called by the locals) located on the southern side of the Monterey Peninsula. The white sand, plush beach, and beauteous landscape would woo you to the fullest.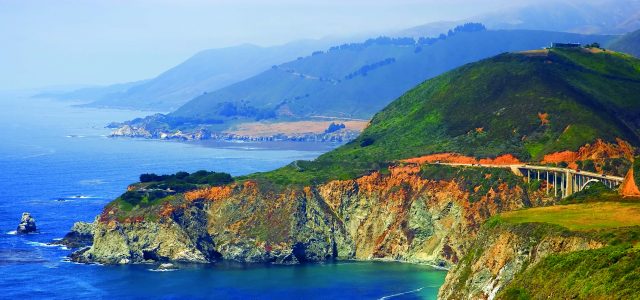 How long does it take: 2 hours
Best time to visit: April and May
5. Napa Valley, California
One of the fastest and easiest getaways from San Francisco, this place has scenic wineries, lip-smacking food, and amazing views around. If you are with your beau, then the two of you could take a view of the scintillating landscape via the Napa Valley Wine Train.  For a panoramic view of the beautiful area surrounding the valley, do not miss riding on a hot air balloon in the early morning hours.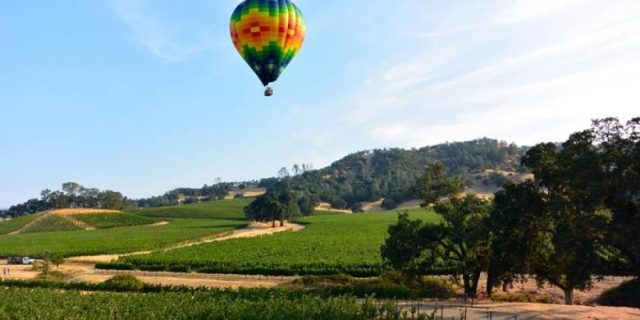 How long does it take: 1 hour by car
Best time to visit: March-May; August- October
6. Bodega Bay, California
Located in Sonoma County, the natural beauty of the Bodega Bay because of its beauteous coastline and wondrous farmlands makes it a perfect destination for a short trip. While on your way, you could stop at the Bodega village to get a view of the location that had been used by Alfred Hitchcock for his 1963 thriller Birds. You may also take pleasure in fishing, whale watching, or sightseeing on boats, available at the Bodega Harbor. Do not forget to dig on to the delightful spread of seafood the restaurants here have to offer, some of them being the Drakes Sonoma Coast, and the Terrapin Creek Café. You could also entertain yourself by surfing along with the Northern Light Surf Shop and Bodega Bay Surf Shack, providing surfboards and several other pieces of equipment on rent.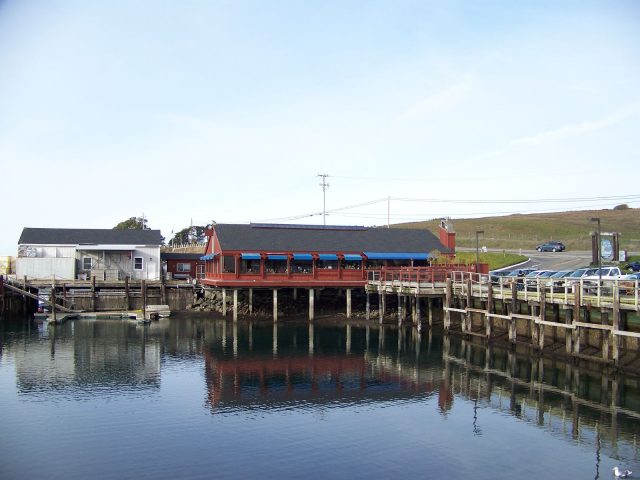 How long does it take: 2 hours
Best time to visit: July is the peak season though June and August are also moderately crowded
7. Sacramento, California
California's capital city is one of the ideal places to visit, particularly during fall because of the extraordinary landscape, as well as the host of activities conducted here during this time of the year. The taste of authentic beer alongside lively music during Oktoberfest, as well as a visit to the annual bicycle film festival mostly held during September, would be the perfect entertainment for you. The Sacramento Valley Museum located at the center of the valley is also something that you need to keep on your to-do list when you go there.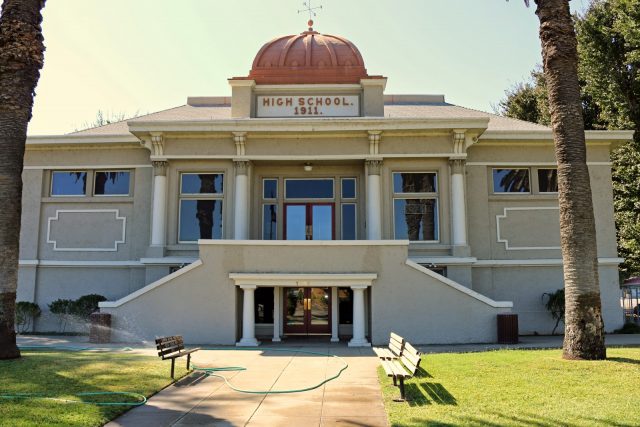 How long does it take: 1 hour 30 minutes
Best time to visit: Fall (September, October, November)
8. Big Basin Redwoods State Park, California
The oldest state park of California, established in 1902, is a flourishing camping ground with beautiful woody trees like oak, chaparral, and conifer. Besides various trails, the park also boasts of beauteous waterfalls and is also home to bobcats, deer, raccoon as well as a variety of birds. To camp here in one of the 142 sites available, you need to book in advance, and the charges are $35 for one night and an additional $10 for vehicles.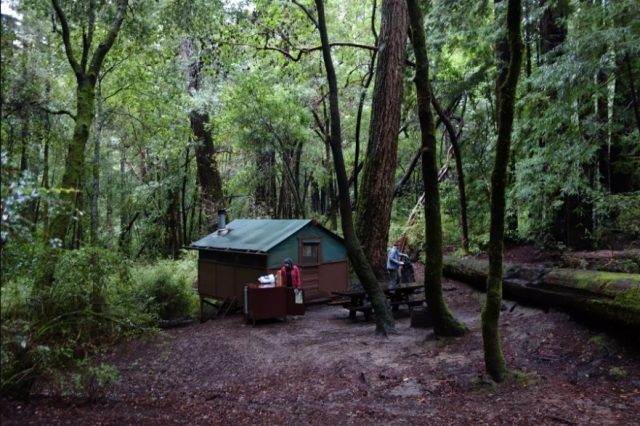 How long does it take: 1 hour 30 minutes
Best time to visit: June to September
9. Leggett, California
Another exotic camping destination to go in summer, you could put up at the Big Ben Lodge, which possesses private beaches and facilities for a variety of games like volleyball and basketball.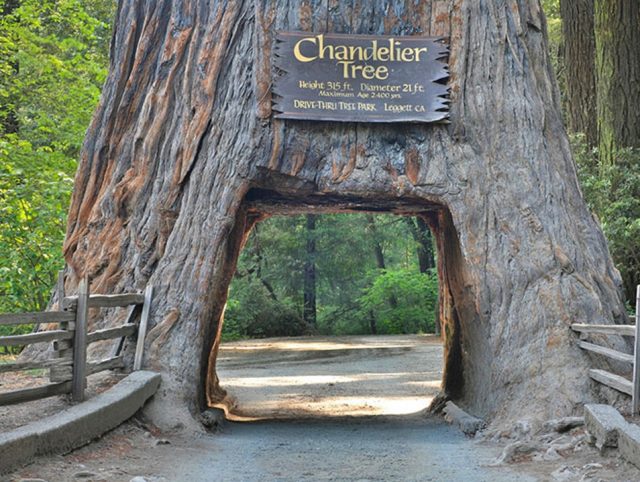 How long does it take: 1 hour 40 minutes
Best time to visit: Summer
10. Big Sur, California
While driving to this location, you would come across picturesque bridges and other spectacular views, enough to stun you completely. The white sandy beaches, rugged mountains, and the great hiking trails make this an ideal place for your weekend fiesta.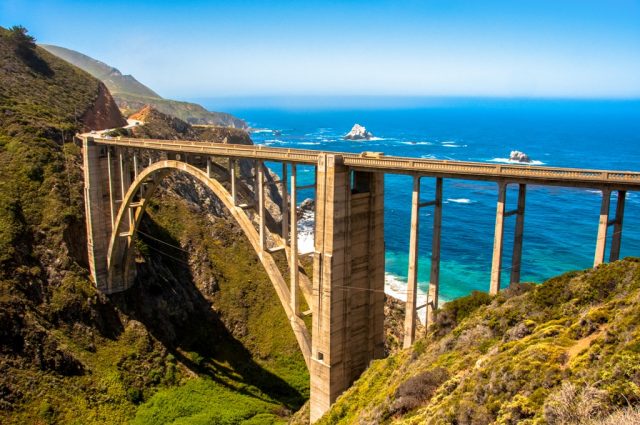 How long does it take: 3 hours
Best time to visit: September to November
These fabulous destinations would indeed be a treat for you to laze away your weekends with your loved ones. So what are you waiting for, get into your traveling shoes, and set out for a ravishing experience!