Camping off to remote locations gives us a respite from the hustle and bustle of daily life helping us enjoy in isolation in the lap of nature. Now for all you Southern Californian camp lovers, we present a list of spectacular forest, mountains and beach camping grounds where you could have a whale of a time with your nearest kith and kin or even wander away like a vagabond to find solace from the rat race.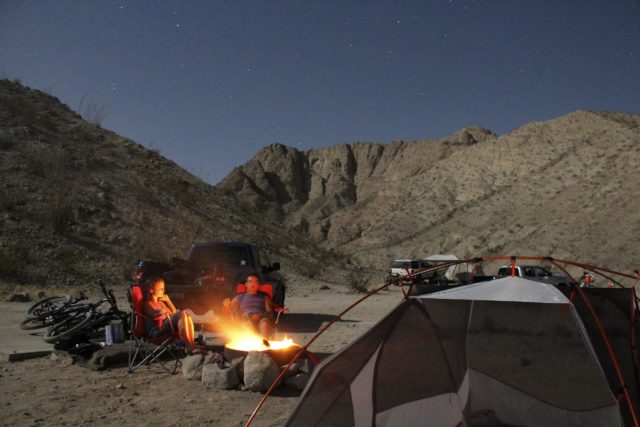 Desert Camping
1. Joshua Tree National Park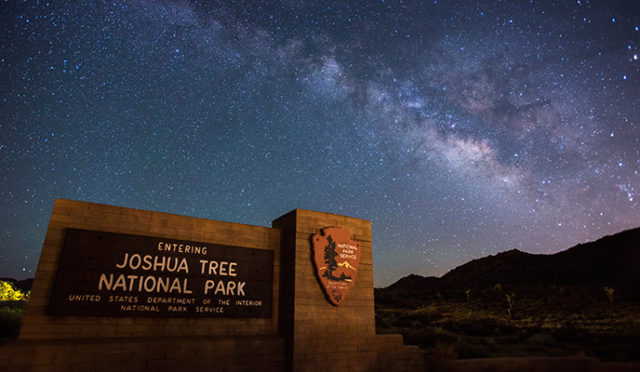 Joshua tree is one of the best campsites holding several campgrounds within its vicinity. Jumbo Rock is an incredible place to camp in the park with the giant sized rocks providing ample privacy from other campers. The night skies look fantastic and if you are a bird lover, it would be a perfect treat for you as there are about 250 species in the park.
Time to Visit –March to June
2. Anza-Borrego State Park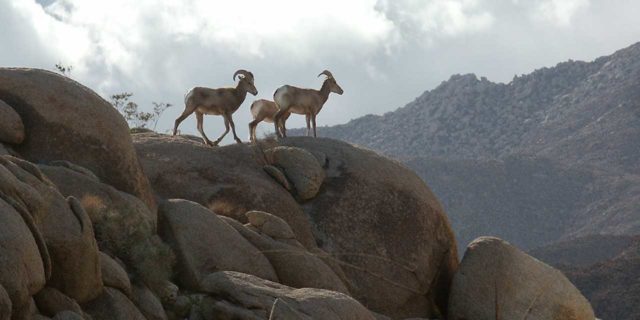 Anza-Borrego State Park is another great desert camping site in Southern California. Located within the Colorado Desert, it has four developed campgrounds like Borrego Palm Canyon and Bow Willow as well as eight primitive sites including Blair Valley, Fish Creek and Sheep Canyon. While there is no charge to camp in the primitive grounds, the developed sites come with a cost of about 15 to 35$ per night. Though most of the developed spots have facilities like drinking water, flush toilets and picnic tables, the primitive ones have nothing much than vault toilets.
Time to visit – January to April, October to December
3. Panamint Springs, Death Valley National Park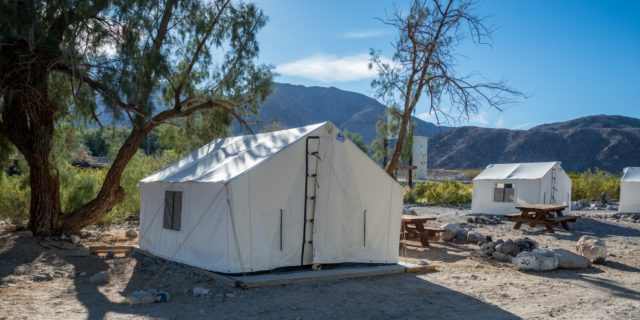 Located to the east of the Death Valley, this is another fascinating camping destination. You can also check out interesting places nearby like the Darwin Falls, Father Crowley Vista, Lee Flat Joshua Trees and Aguereberry Point. Entry to most of the campgrounds is on a first come first serve basis. If you plan for a chilly winter adventure, then carry warm clothes and a comfortable sleeping bag. You shall get standard amenities like water, tables, fire pits, toilets, dump stations in most of the locations.
Time to visit – Spring and Fall
Beach Camping
4. Leo Carillo State Park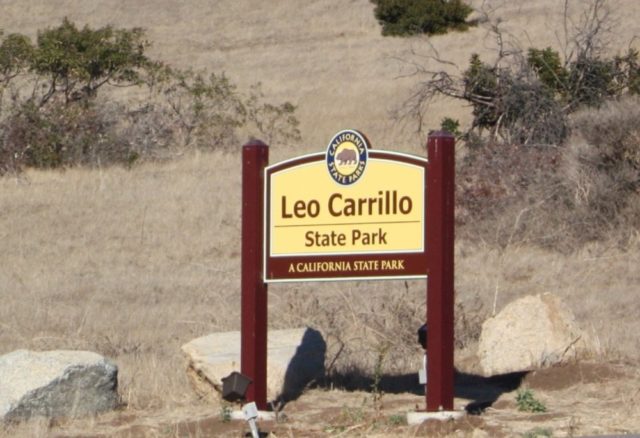 Situated at the foot of Santa Monica Mountains, this place has a shady campground along with hiking trails. There is access to the nearby Malibu beach, offering recreational activities like swimming, surf fishing and windsurfing. The campers would certainly be delighted to explore the sea caves and reefs. It provides facilities like restrooms, showers as well as a telephone.
Time to Visit – Throughout the year.
5. El Capitan Canyon, Santa Barbra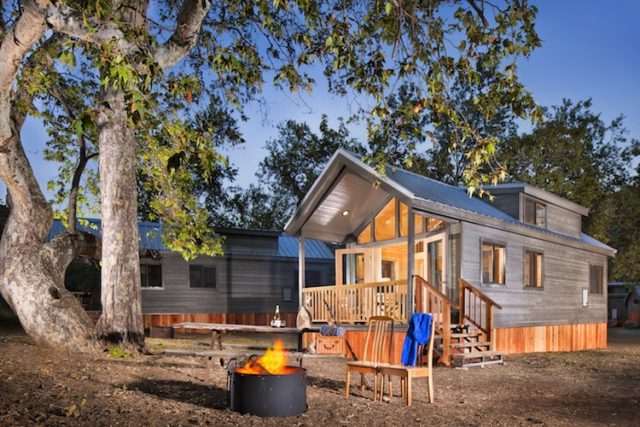 The El Capitan beach claims to be one of the best beach camping sites in southern California, with its surrounding sycamore and oak trees making it even more splendid. Comprising of 133 sites which are all equipped with tables and fire pit, there is provision for luxurious cabin and tent camping. Savor the Santa Barbara coastal beach camping along with exploring the area on trails of a bike path or trying your hands at rope climbing.
Time to Visit: March to May or September to November
6. Pismo State Beach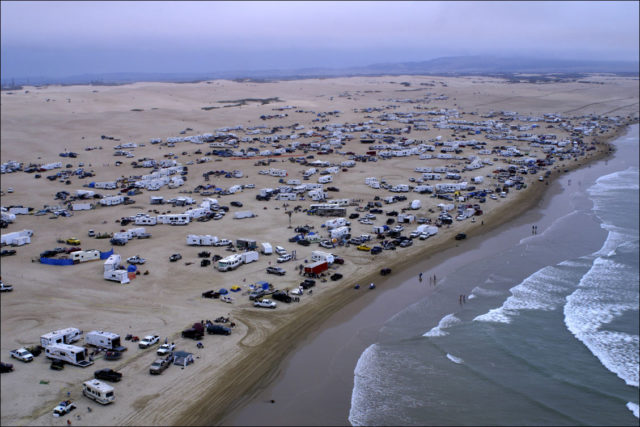 If you are looking for an overnight beach tent camping spree, then this would be the ideal spot for you. Managed by the Central Coast State Parks Association, this location has plenty of attractions like hiking, swimming and surf fishing. Many campers come to witness the annual winter migration of the monarch butterflies. Facilities like restrooms, showers, telephone, fire rings and dump stations are available.
Time to visit – Fall
Forest Camping
7. Buckhorn Campground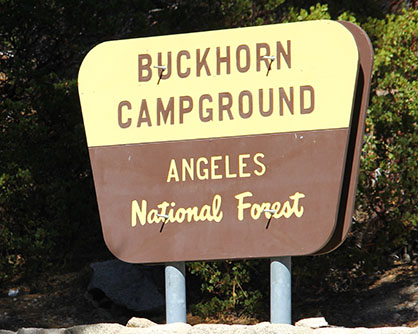 Present in the wilderness of Angeles National Forest at an elevation of 6300 feet, this is a wonderful overnight summer camping destination, where the campers can relish under the shade of the tall pine and cedar trees. Early comers would get the first access to the 38 campsites present. Though the summers are cool and comfortable, the winters are snowy. You shall get amenities like drinking water, picnic table, restrooms and fire grills.
Time to Visit – April to October
8. Horse Flats National Campground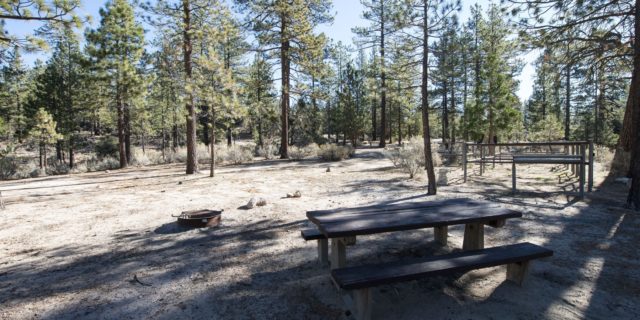 Lying in the serenity of the San Gabriel Mountains, the Horse Flats campground is managed by the Angeles National Forest. To avail any of the 26 campsites present, booking should be made in advance. Situated at an elevation of 5650 feet, the spot is filled with aromatic fragrance of the Jeffrey pines and sagebrush. As the name suggests, this campground is equine-friendly with facilities like corrals and hitching posts for horse riders. The site lacks drinking water but have all other amenities like picnic tables, toilets, and parking.
Time to visit – March to mid-November
9. Laguna Campground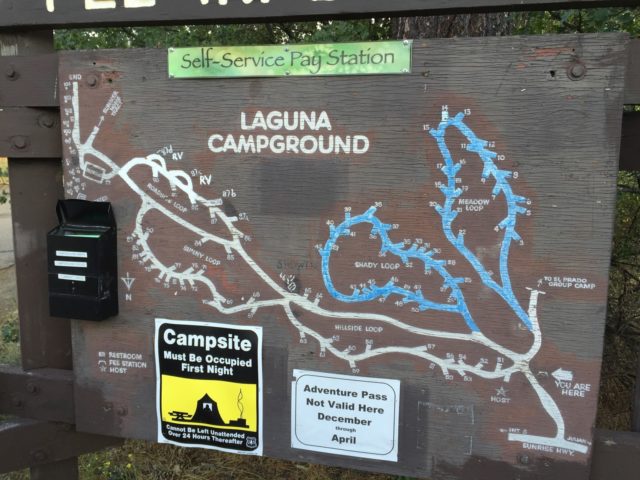 Based in the Laguna Mountains at an elevation of 6000 ft, it is an ideal summer camping site with a green canopy of pine and oak trees. Home to many bird species and the endangered Laguna Skipper Butterfly, this place provides solace to nature lovers.  Though rustic, it is equipped with showers, and flush toilets.
Time to visit – Summer
10. San Bernardino National Forest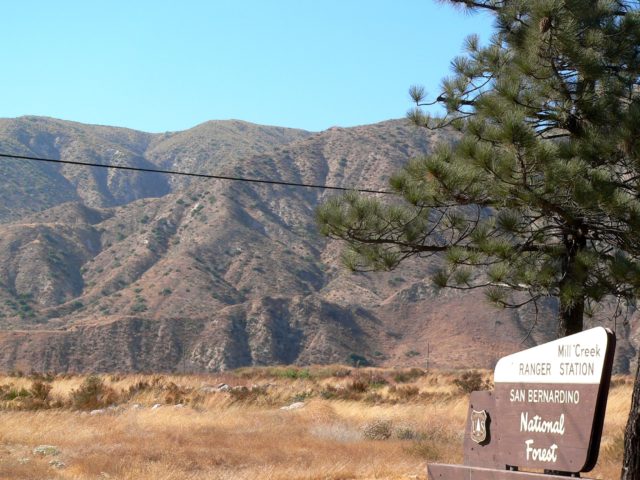 There are only a handful of campsites for dispersed camping along with stringent norms. Wooden or charcoal fires are not permitted at the campgrounds, while the facilities are also limited. In case you camp here, you need to clean up the spot completely before winding up.
Time to visit – Throughout the year
11. Sycamore Canyon Campground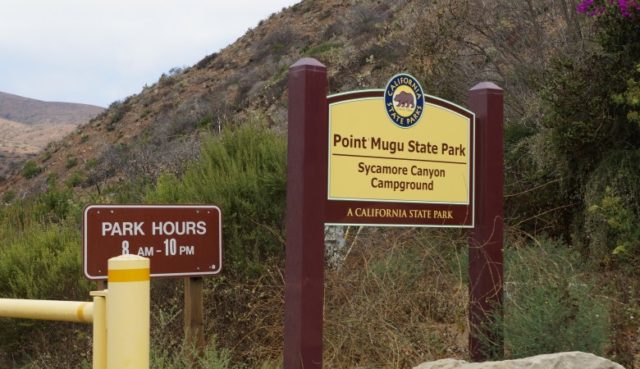 Sycamore, with 58 campsites surrounded by the serene sycamore trees presents a delightful picturesque scenario.The rocky peaks, spectacular beaches and hiking trails spread across a distance are the key attractions. Besides providing for tent and RV, it is equipped with drinking water, picnic table, toilet, RV sanitation and shower. While dogs are allowed on the camping spot and beach, their entry is restricted in the rough trails. Book your spot in advance mainly during the peak season.
Time to visit – Summer
12. Middle Lion Campground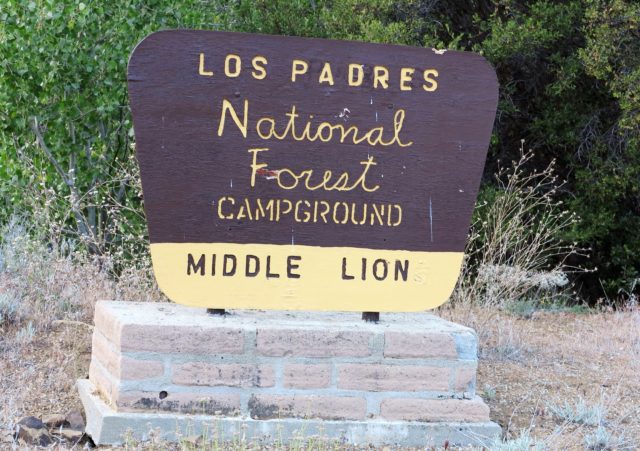 Being one of the best car camping southern Californian sites, it comprises of eight free locations. However, an adventure pass is needed to be purchased. Based on first come first serve, it offers a lot of activities like hiking, horse riding, mountain biking and group camping.Provisions for picnic tables, barbecue grills or fire rings and toilet are available, but drinking water remains absent.
Time to visit – Throughout the year
13. Boulder Creek: Big Basin Redwoods State Park
Boulder Creek has 35 spots with provisions for tent, RV and car camping. This dog friendly camping ground allows the four-legged friends in the picnic areas, campgrounds and on the paved roads apart from the trails. It is also an ideal spot for winter camping. Picnic tables, restrooms, showers, convenience stores, dump stations, and fire rings are provided.
Time to visit – Summer and Fall
Mountain Camping
14. Serrano Campground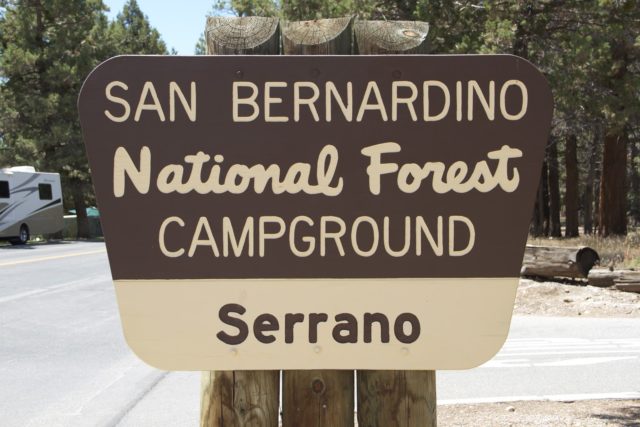 Located on the northern side of Big Bear Lake this beautiful campsite has 93 single and 16 double sites. Besides the thick covering of pine trees that abounds the forest, the hiking trails like the Alpine Pedal path, along with boating and fishing in the Big Bear Lake, are the major attractions to look out for. With both RV and tent camping available, picnic tables, toilets, drinking water, flush toilets, showers and parking space is present in most of the sites.
Time to visit – February to November
15. Arroyo Seco Campground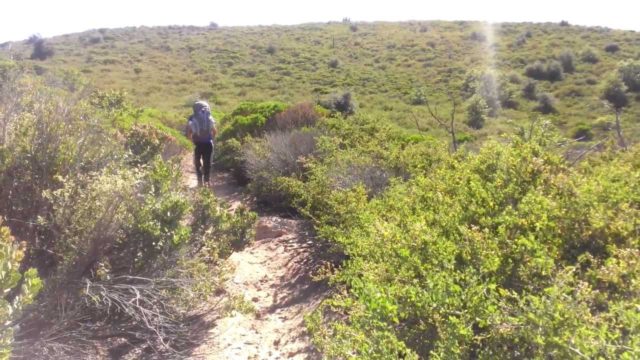 This rugged campground is located in the western national forest of California at an elevation of 1200 ft with a scenic view of two small lakes as well as the Ventana Wilderness mountain peaks. Home to a host of birds and wildlife, it has primitive and modern sites for individual campers and even families. During spring and fall, the campsite is decorated with a fiesta of colors as the hues of the leaves change to yellow or orange. You can opt for activities like hiking, swimming, backpacking, hunting as well as horseback riding. Facilities are available for tent and RV camping, but there are no hookups or dumping stations. The common amenities include picnic tables, drinking water, toilets and parking.
Time to visit– Spring and Fall
Lake Camping
16. Lake Arrowhead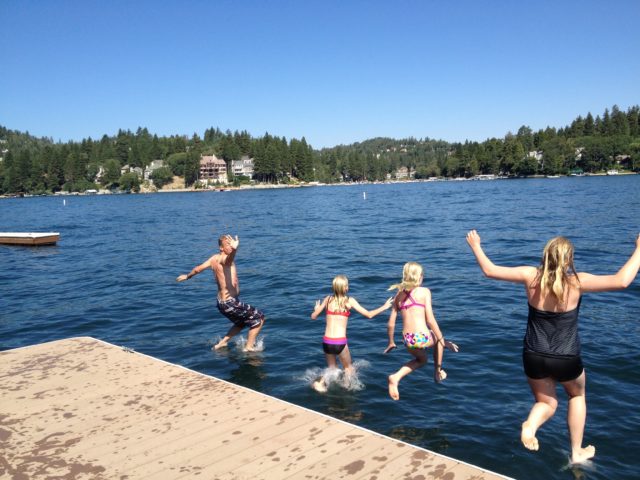 Surrounded by the San Bernardino National Forest, Lake Arrowhead makes for an ideal camping destination with its warm summers and chilly winters. You can enjoy a hiking spree or even indulge in several water sports along with boating during summers. Winters offer you a host of exciting sports like snowboarding and skiing on the Snow Valley or Snow Summit resorts. Having provisions for developed and primitive camping spots, Dogwood and Northshore belong to the former category . Some of the standard facilities available in all sites are fire rings, portable water, flush toilets and picnic tables.
Time to Visit– Spring and Summer
17. Convict Lake Campground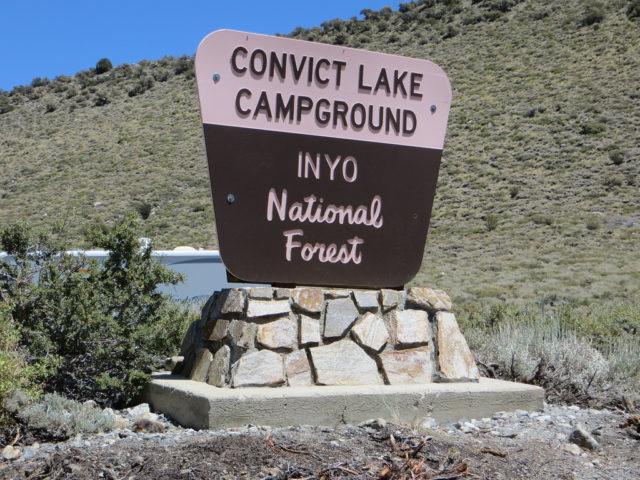 This beautiful campsite, near the Convict Lake with a charming view of the Sierra Nevada Mountains is ideal for last minute camping. A host of wild animals like black bears, mountain lions, mule deer, and pine marten throng the spot alongside different birds and fish species. Trout fishing and power boating are popular recreational activities here. Camper friendly facilities like flush toilets, drinking water, hot showers and a dump station are available. You will also get lockers to keep your food safe from bears.
Time to visit – Late April to October end.
River Camping
18. Kern River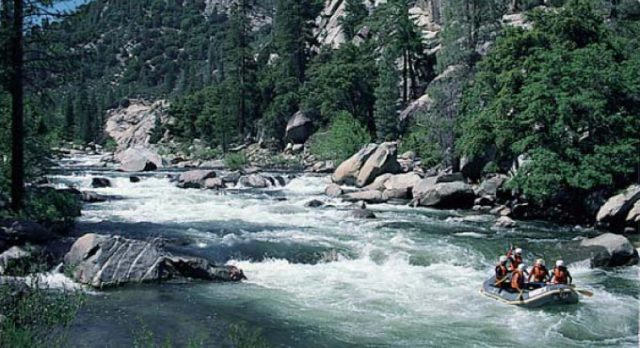 Situated right next to the Kern River, it is a perfect spot for river camping. The campers can chill out by the riverside or get engrossed in activities like fishing and rafting. There are both private and public campgrounds. Private campsites are owned by companies having facilities like laundry, water, RV hookups, and showers.
Time to Visit – May to September Lower Kern River, April to July Upper Kern River.
Other Camping Sites
19. Two Harbors, Catalina Island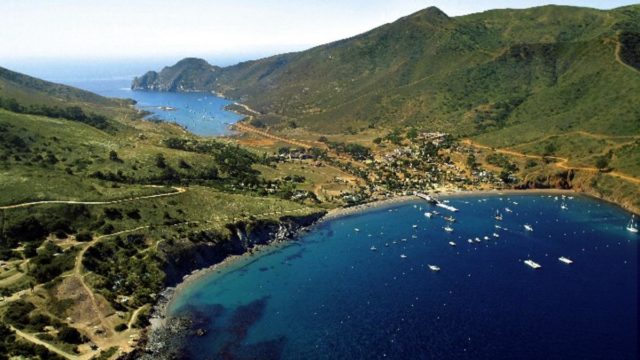 Two Harbors, a rustic village located along the seaside, named so because of the presence of the Catalina Harbor and Isthmus Cove. It holds 42 individual campsites, 13 tent cabins and multiple group camping areas like Brisa de Mar and Bahia Azul. Campers would be enamored at the magnificent view of the Pacific ocean as well as indulge with pleasure in activities like kayaking, mountain biking, and seaside camping. The campsites have excellent facilities like showers, chemical toilets, fresh water, picnic tables, and barbecue along with fire pit.
Time to visit – May to September
These amazing Southern California camping spots would undoubtedly trigger your travelling instincts, compelling you to set off and cherish the experience of a lifetime.