Costa Rica has many delicious desserts to offer. Though not essentially eaten after a meal, Costa Ricans love to enjoy them with families and friends during a religious holiday or sometimes in breakfast or snacks. Smooth and sugary, the common ingredients that go into the preparations include milk and coconut. Some baked, some deep-fried, while others enjoyed frozen, all of them are tasty treats that no one can resist.
1. Coconut Flan
Also known as flan de coco, this is a famous Costa Rican tropical custard tart. A mixture of eggs, condensed milk, vanilla, fresh shredded coconut, and evaporated milk form a thick consistency. The batter goes into a caramel layered dish before placing it into the oven. It is eaten cold after inverting the flan so that the caramel layer comes on the top and drizzles at its side.
Its texture is fluffy and velvety made extra sweet with the smooth caramel topping. Additional toppings of fruits, flaked coconut, or mint leaves enhance its flavor.
2. Tres leches
Tres leches, meaning 'three kinds of milk,' is a traditional dessert. Using condensed, evaporated, and whole milk, a delicious and moist cake is prepared. The soft and smooth texture melts immediately once put into the mouth. Though a Costa Rican sweet item, it is also well-known among Latin Americans. The topping of whipped cream further adds to its smoothness.
3. Arroz con leche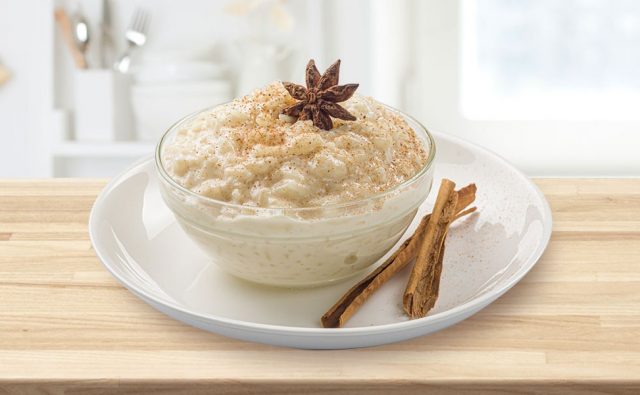 Arroz con leche is a rice pudding prepared by baking cooked rice with milk, popular in Asian, Africa, and Middle Eastern countries. Flavorings of cinnamon sticks, vanilla extracts, raisins, nutmeg, and cloves also go into the preparation, especially in the Costa Rican version.
Garnished with grounded cinnamon and eaten at room temperature, the smooth and creamy texture dissolves quickly inside the mouth, leaving a rich aroma behind.
4. Granizados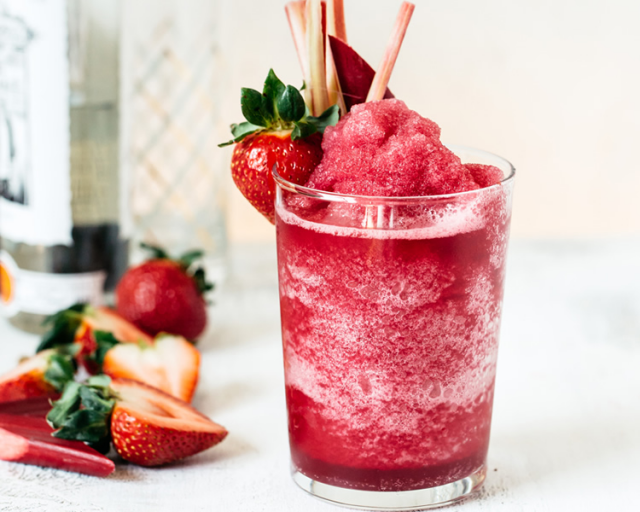 Also known as Copos, Granizados are a common find in the Costa Rican beach stalls. Like snow cones, the shaved ice is scooped inside a glass and made flavorful by adding condensed milk and flavored syrup. Served with a straw, they are sugary, a perfect treat to beat the summer heat.
5. Atol de naranjahe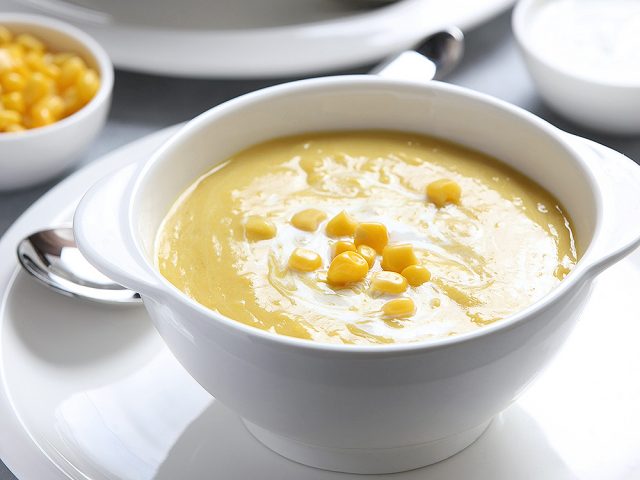 This pudding made out of freshly extracted orange juice is easy to make. Along with other ingredients like butter, brown sugar, and grated orange peel, corn flour is also added and boiled to attain a thick consistency.
Served cold after garnishing with cinnamon sticks and mint leaves, it has a smooth jelly-like texture with the flavor of orange pervading. The amount of cornflour can be altered depending on how thick one enjoys the dessert.
6. Empanadas de Chiverre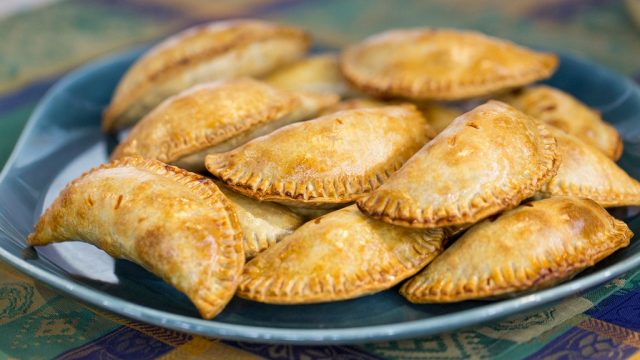 These traditional desserts are a perfect Easter delight enjoyed with friends and family. Chiverre, a traditional jam prepared from local gourds mixed with sweet and spices, goes as its filling.
The empanadas, on the other hand, are mainly corn flour or white flour-based dough. Once filled and baked until golden, they are ready to be served with Costa Rican coffee or chamomile tea.
Common in any Costa Rican bakery, they are a mouth-watering blend of sweet and savory stuffing with a crunchy outer layer. It also goes as a breakfast or snack item.
7. Trits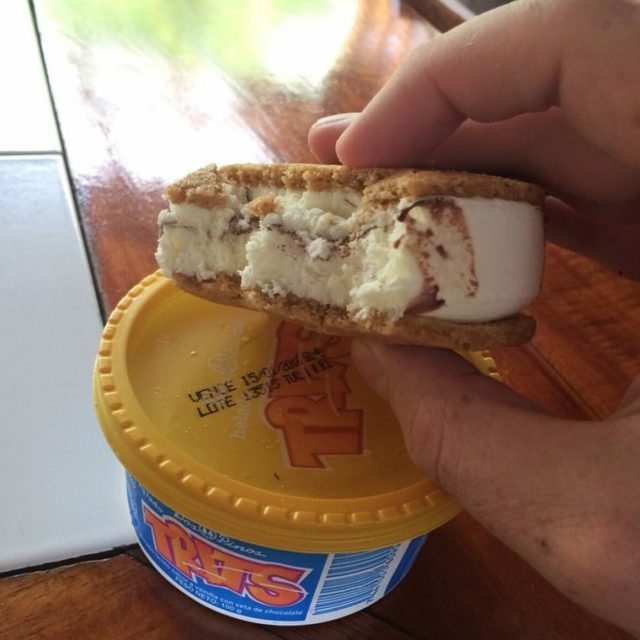 Trits are a ready-made dessert found in the coolers of Costa Rican supermarkets in a yellow plastic tub.
The top and the base are made with sweet cookies, while the inside is vanilla ice cream with a layer of chocolate syrup. The combining texture of the chewy cookies and smooth ice cream melting in the mouth is pure bliss during summer.
8. Presteños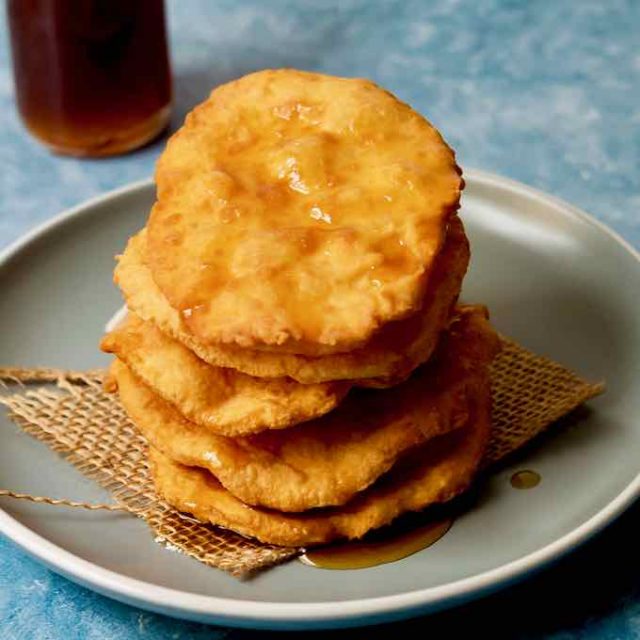 Presteños are deep-fried pastries traditionally enjoyed during Christmas or Easter. The thin pastry dough prepared with flour, salt, and eggs are made into flat round shapes, deep-fried until golden brown.
A drizzling of a sauce made of whole cane sugar gives it a sweet taste, mostly served at room temperature. Several other versions exist, with modified flavors and shapes.
9. Cajeta de Coco (Costa Rican Coconut Fudge)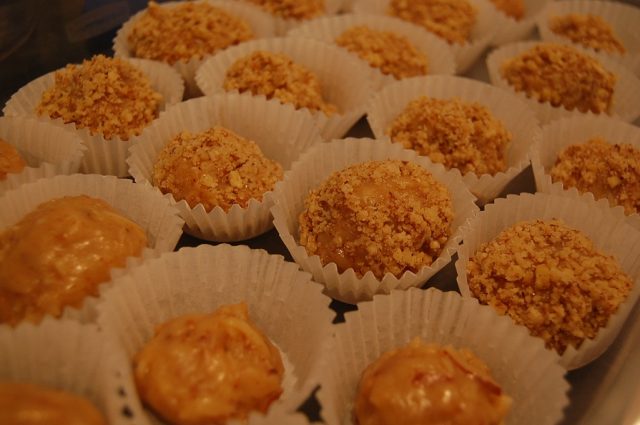 Cajeta de Coco is a traditional Costa Rican coconut fudge made from butter, condensed milk, sugar, grated coconuts, and wafer crumbs. After cooking all the ingredients together, it is shaped into small balls remain covered in wafer crumbs or coconut.
These tasty delights, served in special paper cups, go well with a cup of Costa Rican coffee. The taste is sweet and smooth, with a slight crunch of the outer coating.
10. El Churchill (Snow Cone)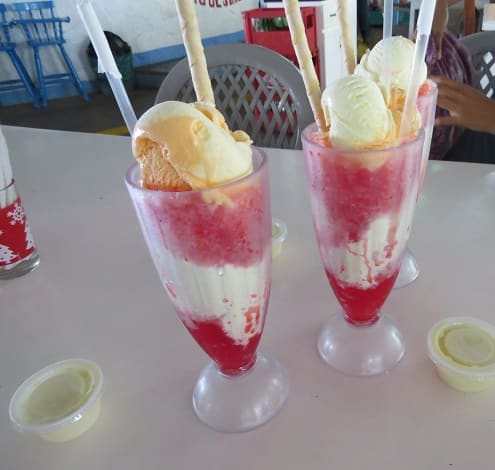 Sweet and refreshing, El Churchill or snow cones are chilled sugary delights made out of ice. Layered with different toppings like condensed milk, ice cream scoops, and fruits, the ice is further made flavorful by drizzling syrup on the top.
This is not the end, as the list of such tasty Costa Rican desserts goes on. Some of them, apart from these, that are worth mentioning are tamal de masa, melcochas de natilla, and rosquillas.
TOP PICKS
Authentic Costa Rican Dessert: Cajeta de Coco, El Churchill, Tres Leches
Best Costa Rican Christmas Dessert: Presteños, Cajeta de Coco, Coconut Flan