It is an undeniable truth that a day trip is most enjoyed when the location is not too far off and there is plenty to do and see. With some of the most impressive sites lying within easy distances, Dublin, capital of the Republic of Ireland, constitutes a top terminal from where tourists can plan a range of exciting day trips. So, whether you are alone or in a small group, gear up for a quick trip to any of these popular places outside the city to get more of Ireland's beauty.
1. Glendalough, Wicklow County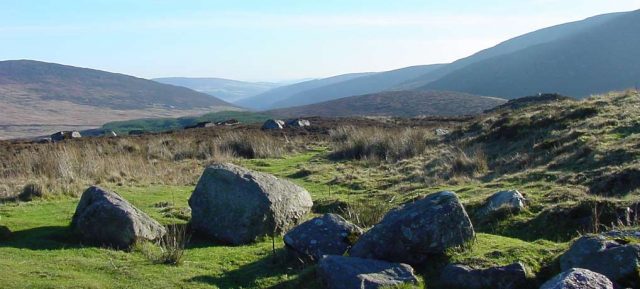 An hour's drive will take you to this scenic monastic site tucked away in the Wicklow Mountains National Park, south of Dublin. Not more than a half day is required in seeing its host of attractions including the 12th-century Cathedral of Sts. Peter and Paul, numerous small churches, and 2 lovely lakes. The other half you may dedicate in wandering amidst pretty brooks and trails of the mountains.
How to Get Here
2. Belfast, Antrim County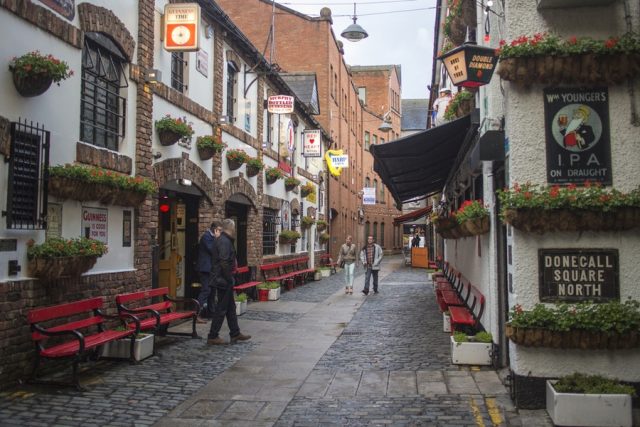 This capital of Northern Ireland can be an ideal destination if you crave for historical events. Besides its turbulent past effectively preserved by the City Peace Wall, it's the very place where the RMS Titanic was built. Turn up at the renovated dockyards' Titanic Quarter containing an aluminum-clad museum reminiscent of a ship's hull to recall the tragedy, or breeze into the Renaissance-style City Hall to revel in the opportunity of sitting on the mayor's throne in the council chamber and thereafter trying on the robes. If there are kids, check into the Belfast Zoo set on the tranquil slope of Cavehill.
How to Get Here
3. Blarney Castle, Cork County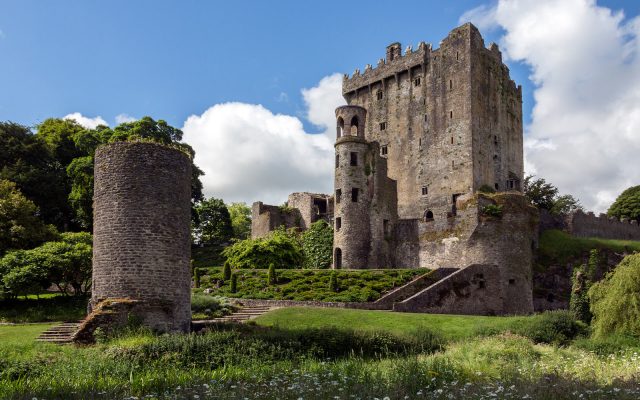 A short day trip to this medieval stronghold near Cork may turn you an unstoppable talker; that is if you do kiss the famous Stone of Eloquence, better hailed as Blarney Stone perched above the castle. Sounds intriguing? Well, this happens to be one of the many legends of this historic castle that also houses some accessible rooms, battlements, and dungeons. Once you are done exploring the nooks and corners, enjoy a drink at any of the bars surrounding the Square set in the visually appealing countryside of Blarney village.
How to Get Here
4. Cliffs of Moher, Clare County
Be it a sunny or a foggy day, a trip to the 700 feet high cliffs is a thoroughly exciting one for the road being long and rugged but brimming with mind-blowing spectacles. On reaching, have in hand sufficient time to amble the 5 miles long cliffs and take your camera along for taking lots of different layered rock deposits. You may also spot Aran Islands and Maum Turk mountains on a clear day.
How to Get Here
5. Galway, Connacht Province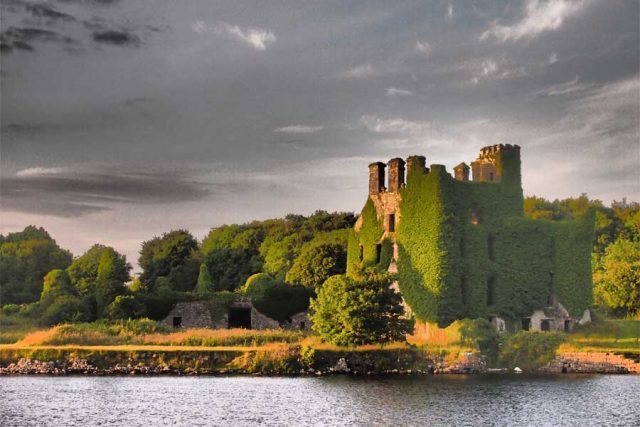 With musicians playing for amiable crowds besides loads of colorful stalls dotting cobbled medieval streets, this harbor city on the west coast of Ireland emanates a happy-go-lucky vibe that's hard to miss. Moreover, there's the inescapable charm of the rugged wilderness of Connemara as well as the scenic and wild Aran Islands where amidst ancient ruins and winding roads, you get to celebrate nature at its best. Bring along your family to have the utmost fun.
How to Get Here
6. Holyhead, Isle of Anglesey County, Wales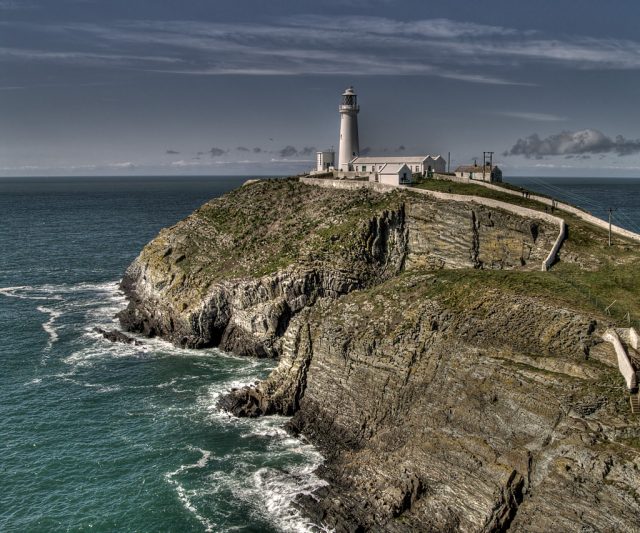 A busy ferry port located on the island of Anglesey in Wales, Holyhead offers excellent fishing and sailing opportunities. Besides, the town has numerous historic sites close by such as the burial chambers at Barcloddiad Yr Gawres. So, board the superfast ferry from Dublin taking only 99 minutes to reach Anglesey if you do not wish to miss any of its multiple attractions.
How to Get Here
7. Giant's Causeway, Antrim County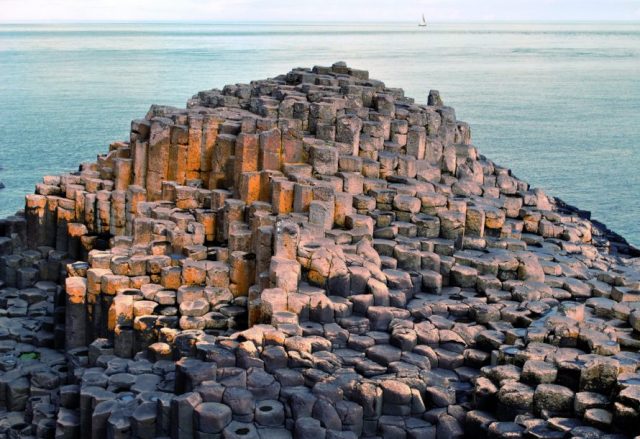 How about walking or sliding your way across an expansive stretch of closely packed gigantic stone columns resembling the handiwork of a giant? Well, Giant's Causeway, the only Unesco World Heritage Site in Ireland is the very place where you need to be then. 40,000 basalt columns nearly 60 million years jut out into the sea thereby forming a landscape that's a dream canvas of every photographer. Myths hold that these were created as a result of rocks chucked away by angry giants into the sea.
How to Get Here
8. Kilkenny, Leinster Province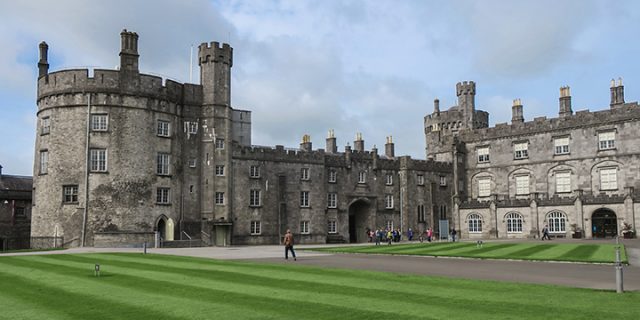 If you are bored of traveling by car, avail a bus or train to get to Kilkenny, a town, located on the banks of River Nore, in southeast Ireland. It is also called 'the marble city', precisely as it is built out of dark-grey limestone dotted with fossil seashells. Soak in an ambiance of the old world charm in its multiple medieval marvels such as St. Canice's Cathedral, the Anglo-Norman Kilkenny Castle, and the Black Abbey Dominican priory and thereafter be in tune with modernity at its winding lanes bustling with pottery, paintings, and jewelry.
How to Get Here
9. Waterford, Munster Province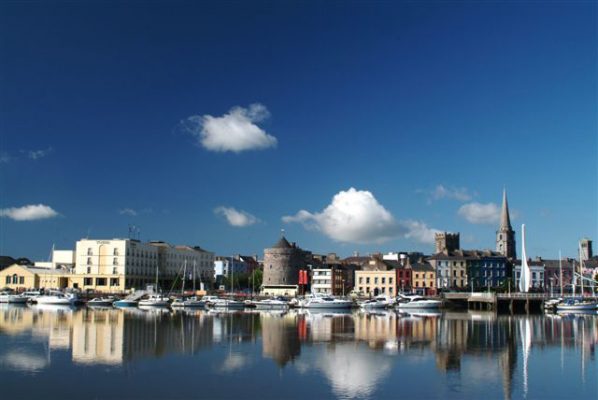 In less than two hours you may reach this oldest city of Ireland stationed in its south-eastern part. It was founded in 850 AD by the Vikings and portions of its ancient heritage are accessible within walkable distances. There's the Bishop's Palace, Greyfriars Medieval Franciscan friary,  and Choristers' Hall and the fortification of Reginald's Tower housing the Waterford Museum of Treasures. Wind up by turning up at the Waterford Crystal factory and showroom to marvel at the exquisite crystals through an hour tour of the place.
How to Get Here
10. Limerick, Munster Province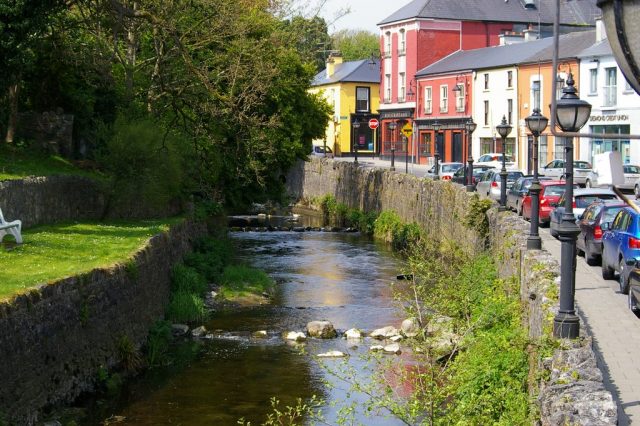 This major city is very much suitable for travelers out on a cheap day trip ‑  its varied sights can be explored without spending much at all. There's the Hunt Museum brimming with art collections from the Neolithic to the 20th century, the 13th century King John's castle, along with River Shannon, the Limerick City Gallery of Art with its 831 works, and the stunning  St. Mary's Cathedral and St. John's square.
How to Get Here
11. Newgrange, Meath County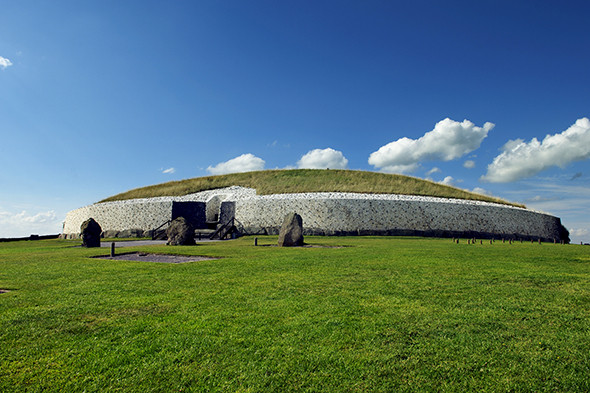 Constructed during the Neolithic Age, Newgrange is a burial ground comprising of a large circular mound with stone passageway and chambers. Its most baffling factor constitutes the illumination of its passages by the sun precisely for 17 minutes from December 19th to 23rd that is the winter solstice. Now, for seeing the place on any other day, you need to avail the guided tour of the Brú na Bóinne Visitor Centre on the south side of the Boyne river, since it cannot be accessed directly by road. Well, it's worth it, considering the accuracy of this time telling device much prior to the pyramids or Stonehenge.
How to Get Here
12. Ring of Kerry, Kerry County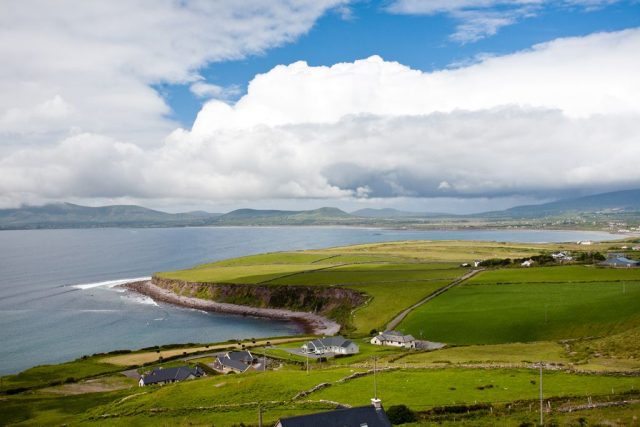 Drive along this 165 km of rugged coastline around the Iveragh Peninsula to feast your eyes on an array of scenic locales like the rocky island, Skellig Michael, Killarney National Park, Valentia Island, Torc Waterfall, Inch Beach, and the panoramic viewpoint, Ladies View.
How to Get Here
There are other places like Howth, Dingle, Alton Towers, Isle of Man, Wexford, and Powerscourt that are equally thrilling. Visiting the Knock Shrine in Mayo County, Kylemore Abbey in County Galway, and Rock of Cashel in County Tipperary could be bewildering for you.
If you don't have a car, then hop onto Dublin Area Rapid Transit (DART) powered rails for covering the west coast of Ireland. The journey by rail is going to be amazing and you can visit Malahide, Killiney and many more stunning places.
Donegal is another beautiful place to go to, but for that, it is best to go by a car as public transportation will take so much time and it is hard to manage the long distance tour in one day. So is the case with Avoca, better come in a car for such a long trip. For going to Chester, you might opt for going on a bus or a ferry, but that trip is ideal when you extend it for 3-4 days. For a 2 days trip, choose Derry as your destination. For traveling to Edinburgh, board a ferry from Dublin and get off at Holyhead of Wales, then take a train.