Selecting Florence as the base for embarking upon exciting day trips is an agreeable decision, for, outside the city can be found a host of attractive spots reachable easily by train, car or bus. Be it a lush vineyard or a wine tasting town, these regions are definitely worth exploring on a pleasant summer day or during chilly winter. Take a glimpse at any of these to settle upon one without delay.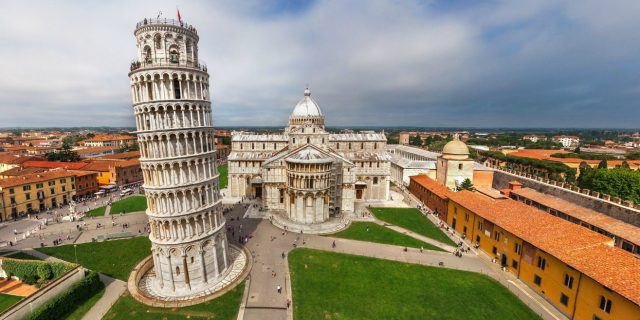 1. Venice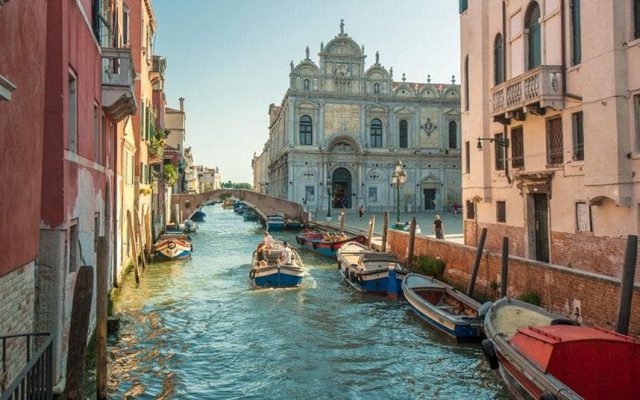 Lying on 117 small islands connected by innumerable bridges, Venice bears the tag of being one of the most visited cities in Italy. Feast your eyes on the historic buildings and expensive cafes while walking, stop by the Rialto Market at one side of the Rialto Bridge, pop up at the baroque church of the 17th century, Basilica Santa Maria Della Salute and unwind by gliding along the many canals in a gondola.
How to Get Here
2. Cinque Terre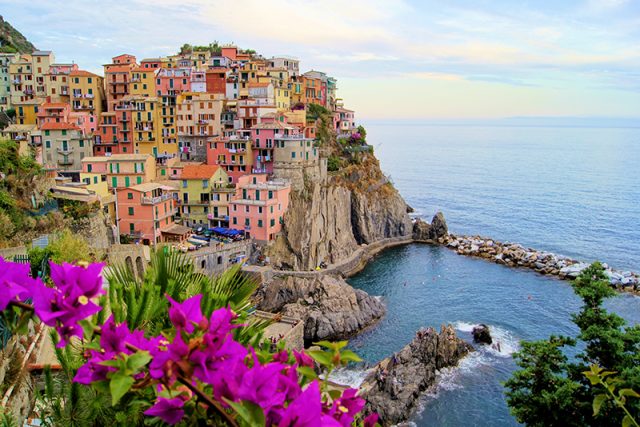 A car journey of about 2 hours ought to take you to this destination, famed for ideal hikes through picturesque landscapes. You may either boost your adrenaline by hiking along its coastline of 11 miles to a cluster of 5 villages or lazily while away relishing the unspoiled charm of village life.
How to Get Here
3. Pisa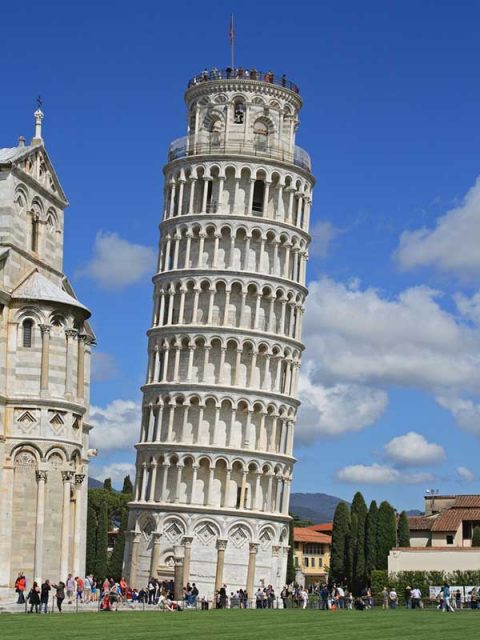 The Leaning Tower of Pisa no doubt demands the first position in your itinerary when you plan a short half day trip from Florence. But there is an array of fabulous buildings too, such as the quaint cathedral Duomo di Pisa flaunting an inside full of detailed carvings, stunning statues, and an exquisite dome. With more time, you may explore the 20 other churches too.
How to Get Here
4. Siena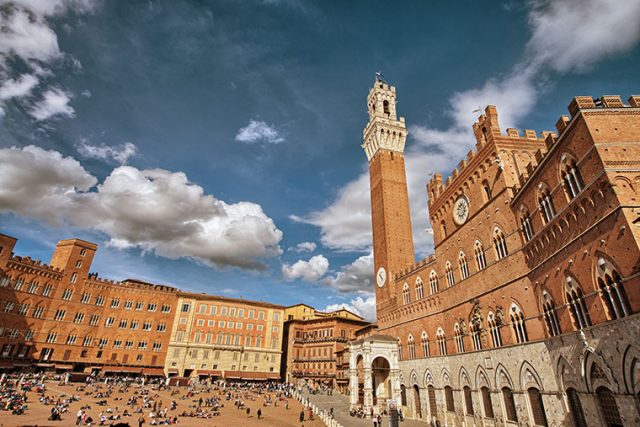 This historic city, requiring only half an hour journey by train seems to be overloaded with sightseeing wonders. There's the main square, Piazza del Campo, the 800-year-old city hall, the Palazzo Pubblico with its collection of 14-century frescoes, the Torre Mangia, and also copious wine bars, and boutiques.
How to Get Here
5. Assisi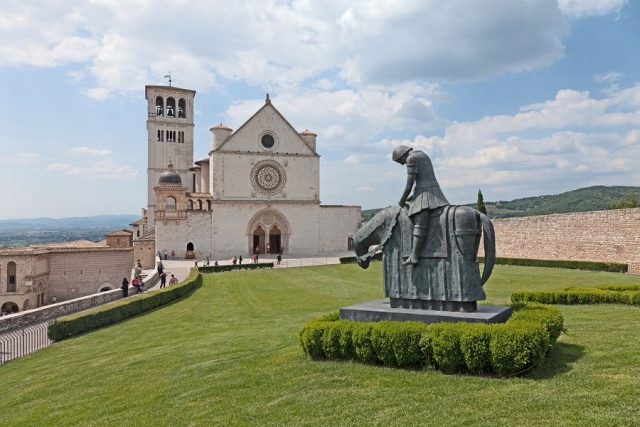 Perched on a hilltop, Assisi is a small medieval town much favored by tourists for hosting interesting fairs and exhibitions. Prepare to spend an eventful afternoon touring its illustrious landmarks namely the Basilica of St. Francis, the San Rufino Cathedral, the Piazza del Comune, and lastly St. Claire's Basilica, where the crucifix that spoke to Saint Francis is located.
How to Get Here
6. Val d'Orcia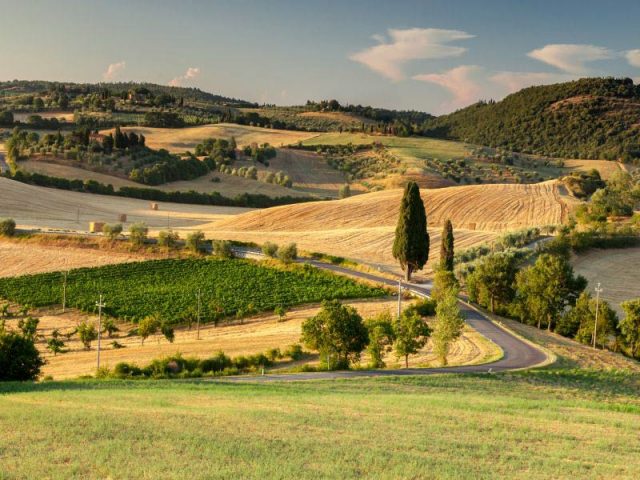 With serene hamlets full of dense vineyards, age-old castles flanked by rounded hills, Val d'Orcia presents a pretty image. Include in your short trip, sojourns to notable villages like  Pienza, called the "Ideal City, as well as to Radicofani and Montalcino, much acclaimed for featuring a 14th-century old fortress and being the storehouse of the region's most exceptional wine.
How to Get Here
7. San Gimignano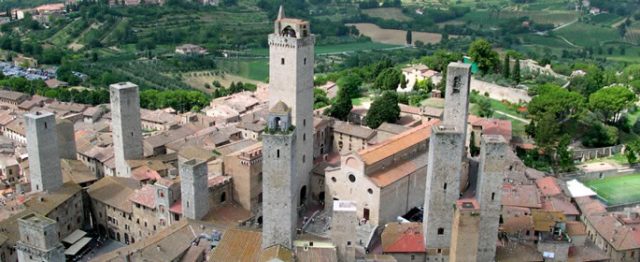 To get an idea of what Tuscany looked like in medieval times, you must consider turning up in this small town of the 8th century. Catch a ravishing view of olive groves and vineyards while rambling along the 14 medieval towers, the lonesome representatives of the power of affluent medieval families or trudge along its cobblestone streets up to the top of the Torre Grossa to gaze at Piazza della Cisterna and the Piazza del Duomo. Finally, wind up seeing the Palazzo del Popolo townhall, a distinguished art museum.
How to Get Here
8. Lucca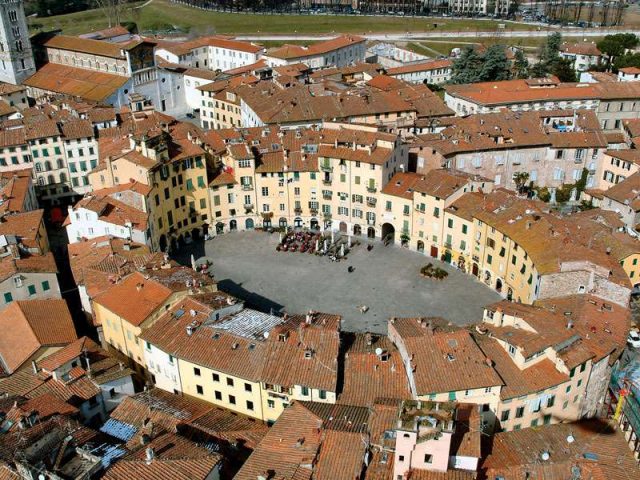 Rent a bicycle to ride along the wide tree-lined paths around the Rennaissance walls circling this ancient city to savor some fantastic views especially during November or December. Next, hit its many touristy spots such as the San Michele church, the cathedral, Duomo San Martino with its classical treasures like Tintoretto's Last Supper and the Tomb of Ilaria del Carretto. Eventually, call it a day by roaming in the mesmerizing baroque gardens of the Palazzo Pfanner.
How to Get Here
9. Arezzo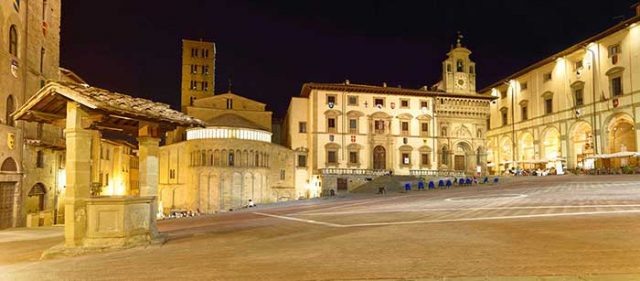 Located in central Italy, Arezzo is divided into a lower and upper part, with the upper town being historical, and the lower section modern.  From remarkable buildings like the Duomo San Donato Cathedral, the Basilica of San Francesco, the archaeological museum, Museo Archeologico Mecenate and the remains of the Roman Amphitheatre to specialty shops, cafes, and restaurants, the city is furnished with pleasant surprises.
How to Get Here
10. Elba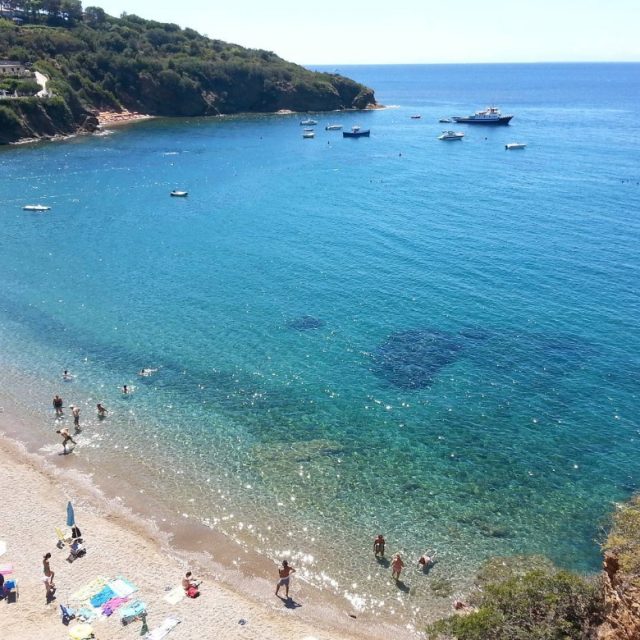 A day trip to this Italian island stationed in Tuscan Archipelago National Park constitutes an ideal option in summer. What with sandy and pebbly beaches, secluded coves and bays, Elba offers multiple options such as hiking, boating, etc. for travel enthusiasts. After a day full of activities, you may choose to relax by checking the displays of the National Museum of Napoleonic Residence or the Rio Marina's Elban Minerals Museum.
How to Get Here
11. Bologna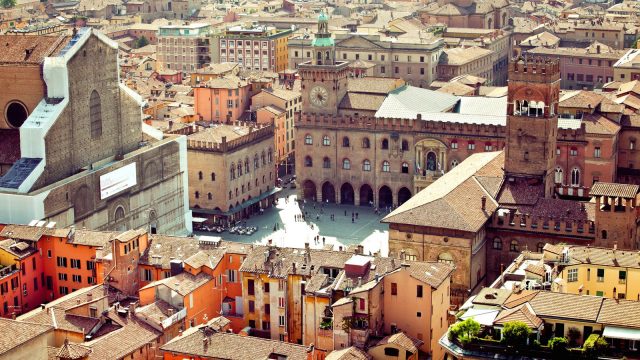 At this old city serving as the capital of the Emilia-Romagna region, you would be spoilt with sightseeing options. There's the sprawling Piazza Maggiore square radiant with medieval and Renaissance structures like the City Hall, the Fountain of Neptune and the Basilica di San Petronio. Walk along the 666 arches adorning the portico of the Roman Catholic Monument, Santuario di Madonna di San Luca or shop for typical Bolognese delicacies such as parmesan and tortellini at the Quadrilatero Market for n eventful day.
How to Get Here
12. Cortona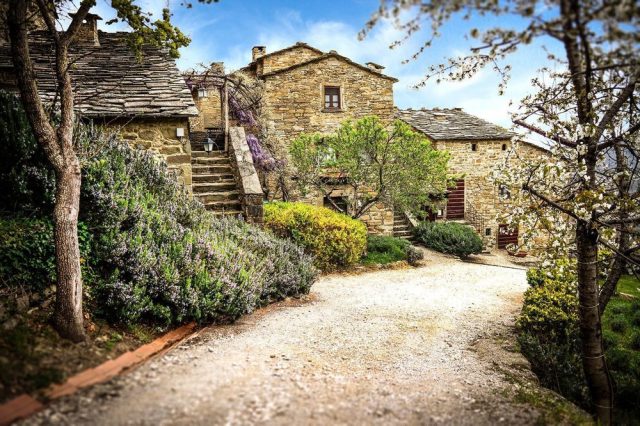 This walled hilltop town with narrow lanes boasts of being the oldest in Italy. Now a Roman colony, it was one of the 12 cities belonging to the Etruscan League in its distant past; aptly reflected in the bronze, ceramic, and funerary items displayed in the town's Etruscan Academy Museum. Wander down the picturesque street, Via Iannelli, trudge along the steep climb up the Santa Margherita Church, and provided that you have time in hand, walk for 3 km to the peaceful monastery, "Le Celle" Hermitage, where St. Francis prayed during his evangelical pilgrimage.
How to Get Here
13. Fiesole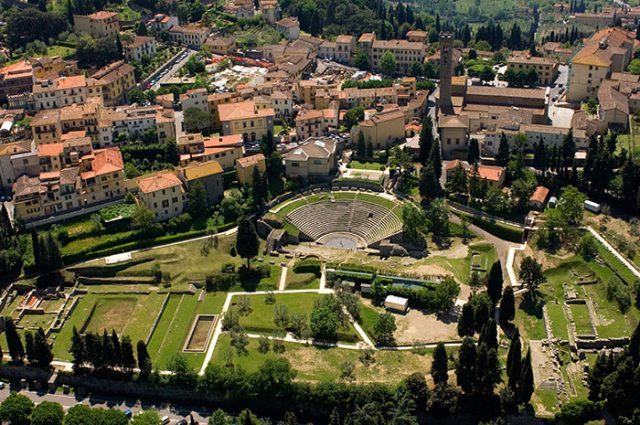 Board a train to reach Florence train station and arrive at Fiesole's main square, Piazza Mino by bus. Enjoy its cafes, restaurants, shops and follow up marveling the works of the Italian sculptor, Mino da Fiesole at the Cathedral – Cattedrale di San Romolo. The archaeology park, Zona Archeologica, the massive Etruscan Walls, San Domenico monastery, and the quarries at Monte Ceceri are its numerous other attractions.
How to Get Here
14. Greve in Chianti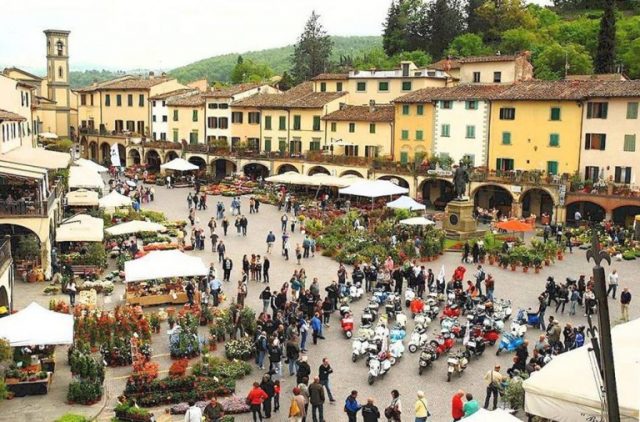 The wine aficionados would find a day trip to Greve extremely fulfilling; it is home to some of the most excellent wines in the world. Frequently, wine tours are organized so that tourists may relish sips of exotic beverages. Besides, day excursions are also held in the walled villages, Montefioralle, Vertine and Volpaia, fortified abbeys, and farmhouses. Avail horse riding to embark upon a slow tour of the countryside and be sure it is going to transport you to another zone, way back in time.
15. La Spezia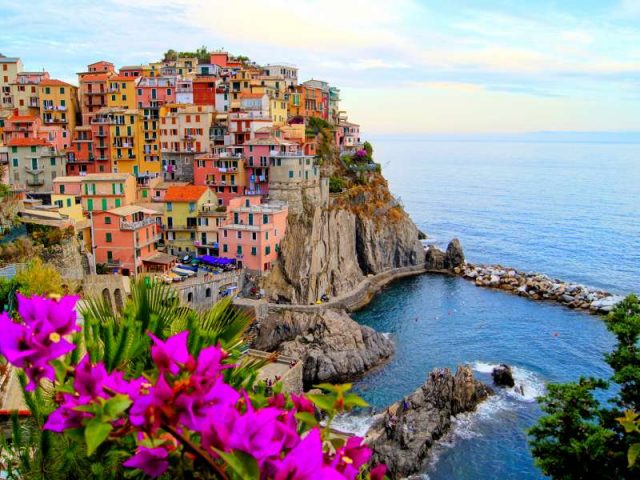 The coastal location of this city in the Liguria region of Italy offers lovely paths whereby one may take delight in its unforgettable scenery. Gather your energy for an expedition up the frescoes, towers, and drawbridge of the 14th Century Castle of St. George, Castello di San Giorgio. Once atop, behold the Medieval, Neolithic, Bronze and Iron Age artifacts inside the Castle Ubaldo Formentini Archaeological Museum. The other noteworthy locations include  the museum of fine art, Museo Amedeo Lia containing paintings by masters like Tintoretto, Montagna, and Titan, and the villages in the Gulf of Poets, famous for being the domains of distinguished poets like Shelley, Byron, and Dante.
How to Get Here
Other than these, there are other exciting places like Capri, Lake Como, Milan, Amalfi Coast, but they are rather far and can be fully seen only by indulging in a 2 or 3-day trip. Now, it's up to you, whether you wish to revel in a one day trip from Florence or extend it. Either way it's gratifying.