When alluring getaways are just hours away, it becomes next to impossible to evade the desperate wanderlust thriving in every enthusiastic heart. Being favorably located in Washington, Seattle positively goads such vigorous urges; you may embark upon easy day trips to a mountain, beach or even a foreign country without any inconvenience both to your physical health as to your purse strings. So, skim through the list to embark on the best day trip of your life.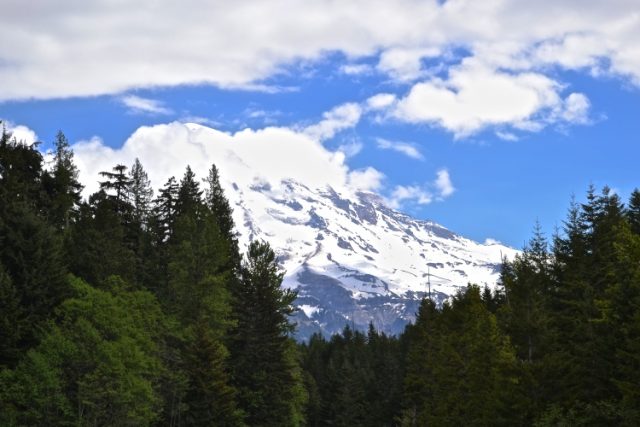 1. Mount Rainier, Washington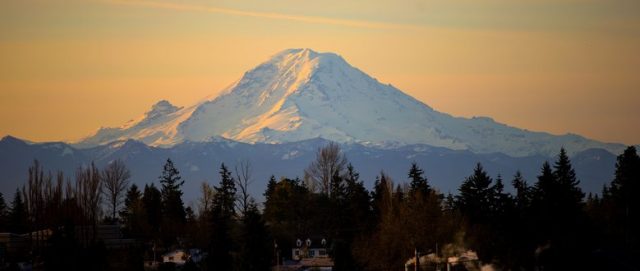 For winter activities like cross-country skiing, snowboarding, sledding, snowmobiling and snowball fights, you may head off to this 14,411-foot snow-clad peak. Avail its 1.2-mile snowshoe walks provided by rangers from mid-December, January to March to get enlightened about the area's plants and animals or take a short drive to the most extensive ski resort of Washington, Crystal Mountain, on the mountain's northern part. You may also derive pleasure from the lush meadows full of lupine and avalanche lilies at the Mount Rainier National Park. Do not miss exploring the technical glacier routes in summer.
Distance: 85 miles
How to Get Here
2. Victoria, Vancouver Island, BC, Canada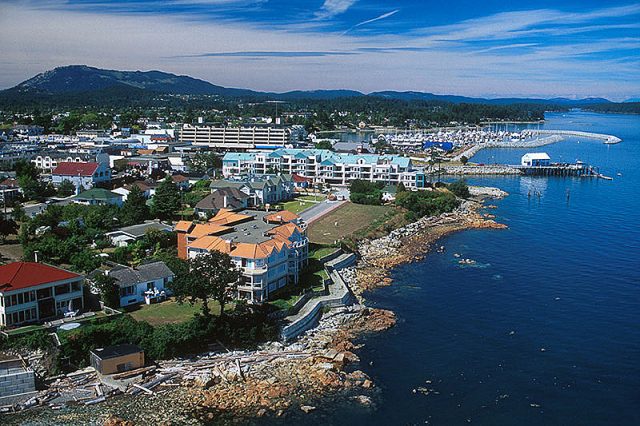 Hop on a ferry and glide along for 3 hours to reach this pretty city in Canada. Show your passport onboarding and treat yourself to an array of goods and beverages entirely for free. On reaching the ports, you may ramble through Butchart Garden, or get acquainted with notable landmarks like the Royal British Columbia Museum, Craigdarroch Castle, Fairmont Express, etc. And, if sightseeing doesn't amuse you,  its pleasant coastal climate showered chiefly on account of its lush green mountains as well as the warm currents of the Pacific would make you yearn for numerous such cool day trips.
Distance: 107 miles
How to Get Here
3. Bainbridge Island, Washington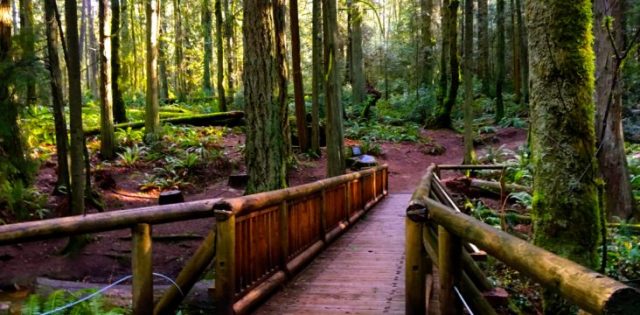 A variety of options such as walking, taking a boat or driving, are available to reach this small but picturesque island community, located in the heart of Puget Sound, just across the bay from Seattle. Gear up to enthrall yourself while unraveling its multiple attractions such as the Bainbridge Historical Museum, full of artifacts and photographs of yesteryears, the serene grounds of the 150-acre forest garden Bloedel Reserve, the historic village of Winslow with its lovely cafes and shops and the mesmerizing shoreline of Fort Ward State Park.
Distance: 9 miles
How to Get Here
4. Tacoma, Washington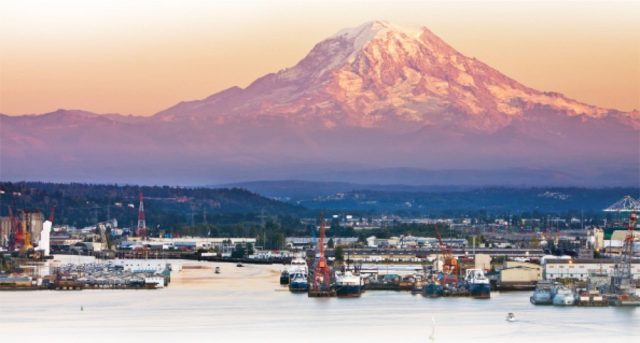 One of the significant allures of this port city in Southern Seattle, is undoubtedly its host of engaging museums, triumphantly manifesting exquisite collections of artworks of glass. Visit the Museum of Glass, an ideal testament of fantastic glass installations, get involved in an arresting display of nearly 350 cars at LeMay – America's Car Museum or take a brisk walk on the Bridge of Glass connecting the Museum of Glass to the Washington State History Museum. To showcase the mindblowing artworks of native artist Dale Chihuly, a walking tour is offered by the Tacoma Art Museum. And, that's not all, there's the Point Defiance Zoo & Aquarium for kids too. Drop in with your toddler to have enormous fun. Besides these places of manmade appeals, you may also consider wandering aimlessly on the winding roads circling Tacoma's Point Defence, chiefly in fall to relish a spectacle of its ravishing foliage.
Distance: 34 miles
How to Get Here
5. Mount St. Helens National Volcanic Monument, Washington

After a volcano erupted in 1980, this area of 110,000 acres was reduced to only ash and destruction. At present, it boasts of exciting hiking trails with captivating viewpoints. To feast your eyes on the magnificent Spirit Lake along with the regions destroyed by burning lava, you need to mount the volcano itself. Only keep in mind that a permit is essential and the number of persons allowed per day is also limited. There are also copious arrangements for having unlimited fun with family if you are out on a nature day trip. Allow your kids to have a gala time in the water park of the Great Wolf Lodge in Grand Mound and for your rejuvenation, head to its spa.
Distance: 156 miles
How to Get Here:
6. Forks, Washington

Desirous of knowing more about the site of the bestseller "Twilight?" Well, Forks, on the north-western part of the Peninsula, can be your chosen destination for a sunny day trip. Moreover,  though the town's soaring popularity owes a lot to Stephenie Meyer's book, yet its other charms cannot be denied. There are national and state parks, lakes, rainforests, lavender farms and the impressive Dungeness National Wildlife Refuge. Get a car or cruise for a relaxed day trip to this fascinating destination. Keep on hand 5 to 6 hours.
Distance: 138.4 miles
How to Get Here
7. Olympic National Park, Washington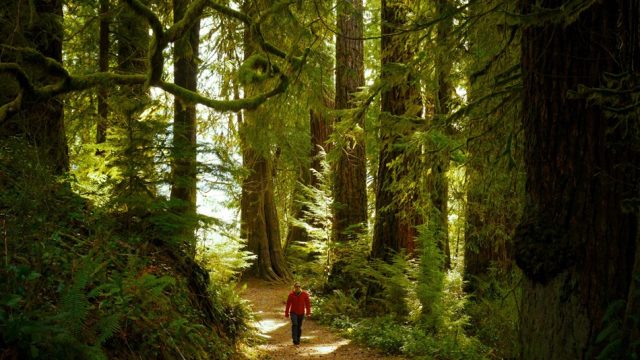 For a romantic day trip amidst snow-capped mountains, rugged beaches, alpine meadows, lush rainforests, a sojourn to this beautiful park taking up the entire Olympic Peninsula should be the top priority on your bucket list. If time is not a constraint, drive up to Hurricane Ridge Port Angeles, halt before the 90-foot Marymere Falls near Lake Crescent or soak in the mossy atmosphere of the Hoh Rain Forest.
Distance: 111 miles
How to Get Here
8. Bellevue, Washington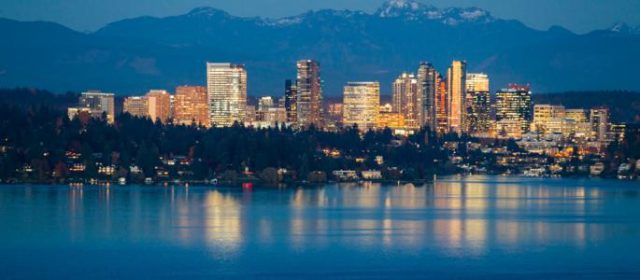 On the eastern borders of Seattle, in front of the Cascade Mountains lies this prosperous city that in recent times has evolved into a popular hub of tourist attraction due to several notable landmarks. There's the Bellevue Arts Museum featuring exhibits, organizing lectures, workshops, the  Bellevue Botanical Garden of 53 acres, manifesting among others, Washington's showy state flower, the rhododendron. Moreover, who can ignore The Shops at The Bravern, a high-end shopping destination including a 125,000-square-foot Neiman Marcus department store.
Distance: 10.3 miles
How to Get Here
9. Blake Island Marine State Park, Washington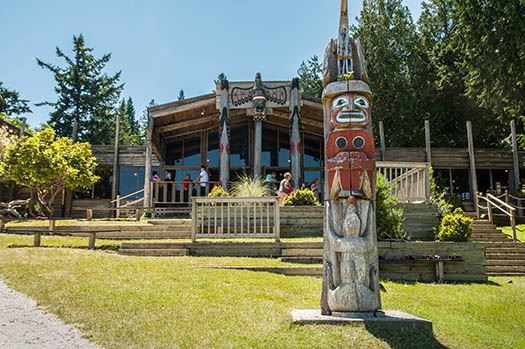 For an easy and good trip without a car, you need to check in at the dog-friendly Blake Island State Park since it can be accessed only by boat. A marine park with calm and scenic beaches flanked by the looming Olympic Mountains, it ought to be an ideal haunt of every traveler seeking serenity and solitude. Illuminate yourself about the island's famous leader "Chief Seattle" or embrace the half-day Tillicum Village Cultural Experience tour in a 45-minute narrated cruise to know about  Native American culture.
Distance: 13.7 miles
How to Get Here
10. Puget Sound and the San Juan Islands, Washington

Board a ferry and plunge headlong for a long but great day trip to the four main islands namely, San Juan, Orcas, Lopez, and Shaw. Bob up on Whidbey Island to indulge in leisurely fishing or take a tour of the San Juan Island National Historic Park, to have an idea of the 1859 Pig War border dispute between the forces of America and Britain. For having a close look at the region's wildlife, go for the 2.5-hour guided Friday Harbor Day Trip & Whale Watching tour from downtown Seattle and capture snaps of an army of enigmatic creatures such as minke whales, humpbacks, orcas, seals, porpoises, otters, and bald eagles.
Distance: 28.6 miles
How to Get Here
11. Portland, Oregon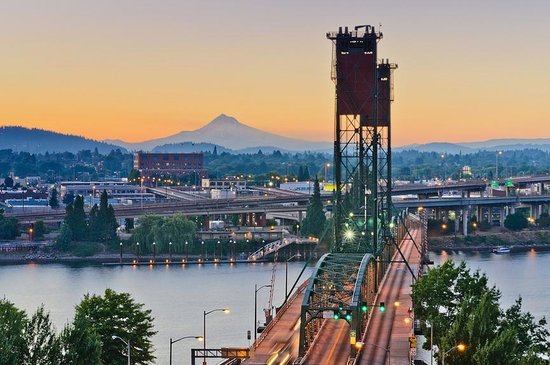 Take a train or bus to this "City of Books" in Oregon, over 170 miles south of Seattle. Once there, quench your thirst with the reputable Willamette Valley wines, turn up at the iconic Washington Park, shop randomly at the Pearl District or hike along 5,000 acres of urban forest in Forest Park. There are plenty of other options too like wandering around Powell's Books, the independent bookstore or being a guest of the Japanese Garden.
Distance: 173.9 miles
How to Get Here
12. Whistler, British Columbia, Canada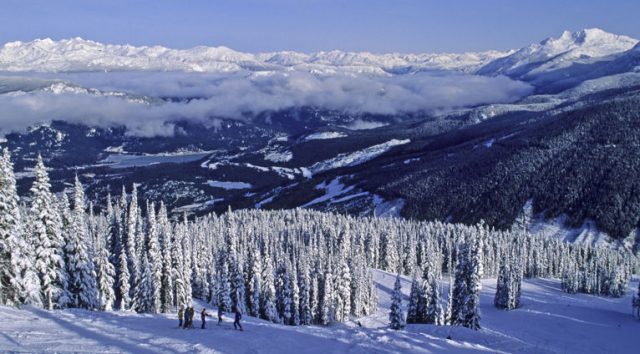 If mountain biking is your forte, what's best than to deck out for an exhilarating downhill ride along the Sea-to-Sky Highway between Vancouver and Whistler in spring or summer? Take pictures on the cliffs overlooking Howe Sound or under the Shannon Falls. Frequent the town in the "shoulder seasons" of April, May, June, July, September, October or November to have killer deals on a wide range of delicacies.
Distance: 217 miles
How to Get Here
It's natural if you experience an overriding pull to break free from routine life now and then. However, since it's not possible to arrange extensive tours always, a nice escapade to a place not far off appears to be a feasible idea. So, those dying for the best day trip around, near or outside of Seattle, just go through the article and fix on a spot.