Ecuadorian food is famous worldwide, not to leave behind the desserts. They are simple yet most satisfying to the taste buds. The Spanish colonization in Latin America has resulted in the introduction of many desserts, widespread all over the region but with slightly different versions. Some of them worth mentioning are tres leches, mil hojas, and alfajor. Others like espumillas and come y bebe is authentic, typical of Ecuador, made with a splendid selection of tropical fruits like pineapples, guavas, papayas, and many more.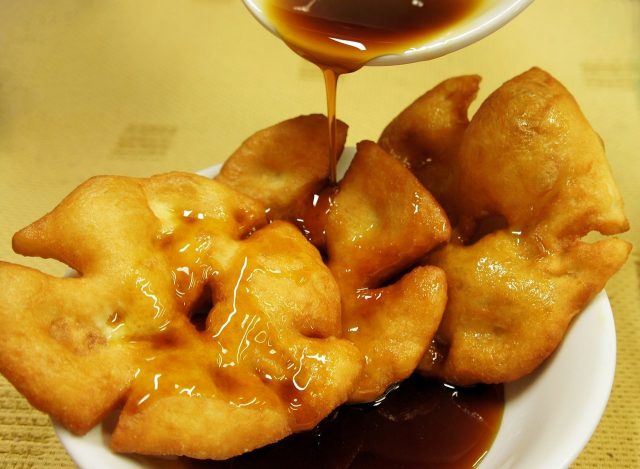 1. Suspiros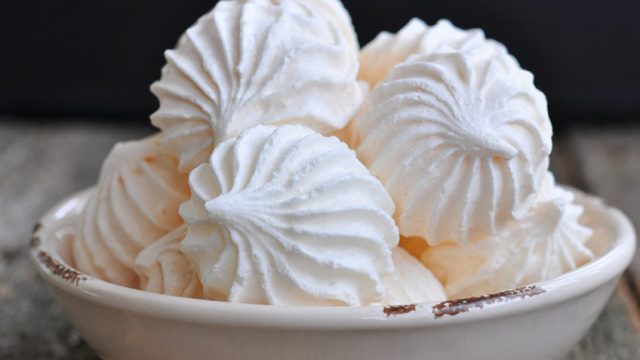 Suspiros are baked meringues made with egg whites, cream of tartar, sugar, salt, and vanilla. Its name means to sigh or breath as they are so light, melting in your mouth instantly with a sigh of satisfaction. Though they are commonly white or beige, many use food coloring to make them look more attractive. A common find in Ecuadorian bakeries, they are filling yet not heavy on the stomach.
2. Espumillas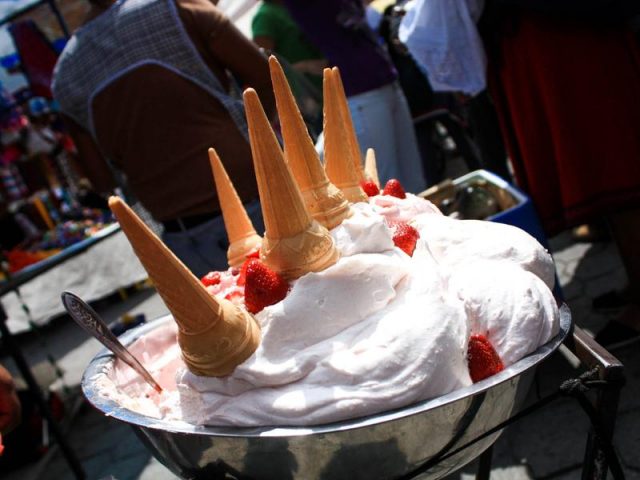 Another meringue dessert, Espumillas, might almost be confused with ice cream on the first look. The main ingredients in its preparation are egg whites, fresh fruit pulps like guava, and sugar. Its name translates to foam, quite apt indeed because of its light and fluffy texture. They come in different colors, served in a cone, topped with colorful sprinkles, sliced fruits, and blackberry syrup.
3. Torta De Las Tres Leches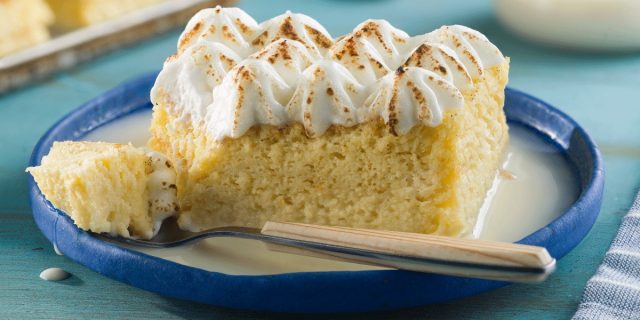 Torta de las tres leches is a classic Latin American sweet dish made with three different kinds of milk. It comprises a baked sponge cake soaked in evaporated milk, heavy cream, and condensed milk. In addition, a layer of whipped cream on top completes it. Soft and moist in texture, it is a fulfilling and satisfying delight for anyone with a sweet tooth.
4. Dulce De Higos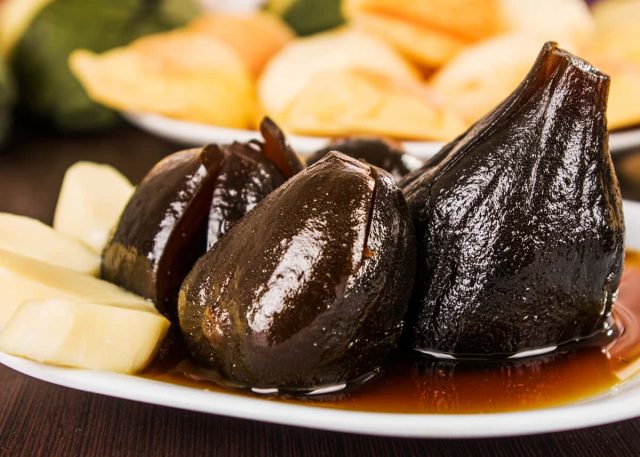 Dulce de higos is a typical Ecuadorian dessert consisting of figs cooked in a thick cane sugar and spices sauce. It takes almost three days to prepare the dish as the figs are soaked and boiled in water and cooked in syrup. Though a time-consuming process, it is worth the wait. The sweetened figs are usually served with a slice of fresh creamy cheese like queso fresco to balance the taste perfectly.
5. Quesadillas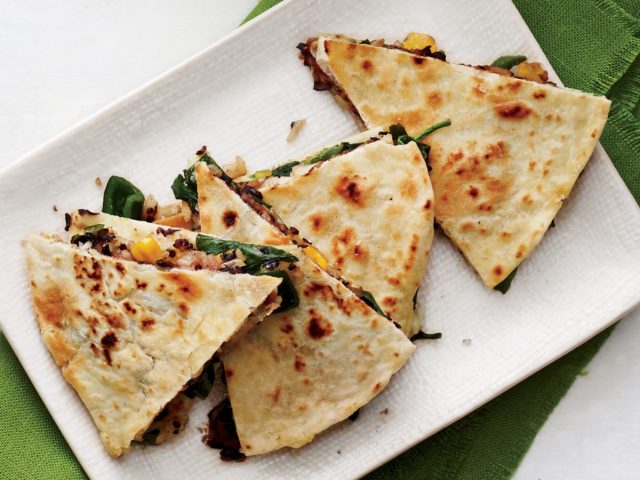 Though quesadillas are widely famous for their savory taste, you will also find their sweet version in Ecuador. They are pentagon-shaped pastries consisting of a sweet filling of cream cheese and sugar. It was first prepared in a bakery in Quito, named Panaderia y Pasteleria de San Juan. These tasty treats can be relished as a dessert or a breakfast item.
6. Orejas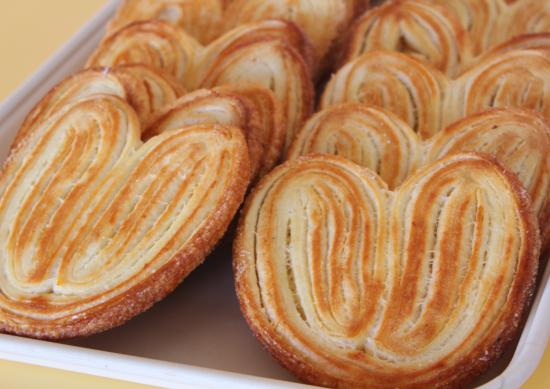 Orejas means ears, but these lovely sweet delights resemble a heart. They are sugar and cinnamon-sprinkled puff pastries, baked until the sugar caramelizes and turns golden brown. It is a favorite bakery item in Ecuador that tastes even better when covered in icing sugar or dipped in melted chocolate. Not overly sweet, they are best paired with hot chocolate or a cup of coffee, especially in winter.
7. Morocho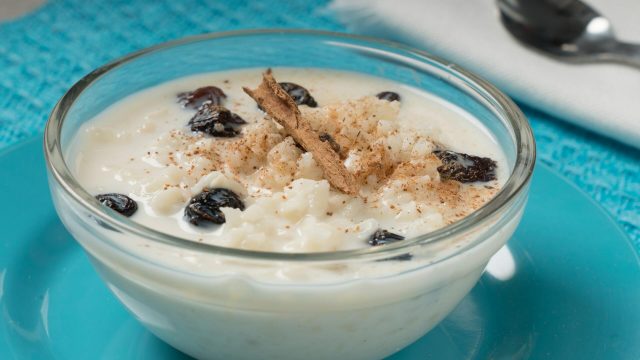 Morocho is a classic sweet-spiced corn pudding prepared with morocho or dried and cracked corn, milk, sugar, and cinnamon. Though served in drinking glasses due to their thick consistency, eating it with a spoon is the best option. It is warm, sweet, and flavorful, making it an ultimate comfort food enjoyed for breakfast or as a dessert drink.
8. Come y Bebe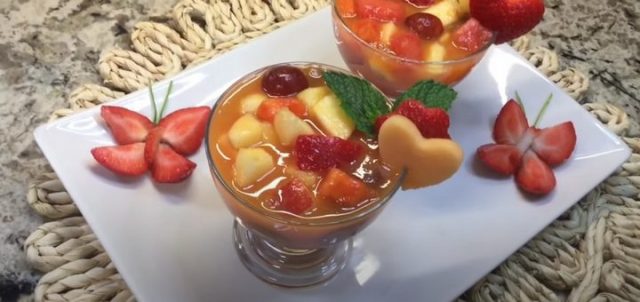 Come y bebe is an eat and drink dessert made with ripe tropical fruits like papaya, banana, mango, pineapple, and fresh orange juice. It usually does not need any additional sweetener. A well-known street food, the fruit salad is topped with whipping cream and served chilled in a transparent plastic glass with a spoon.
9. Flan De Piña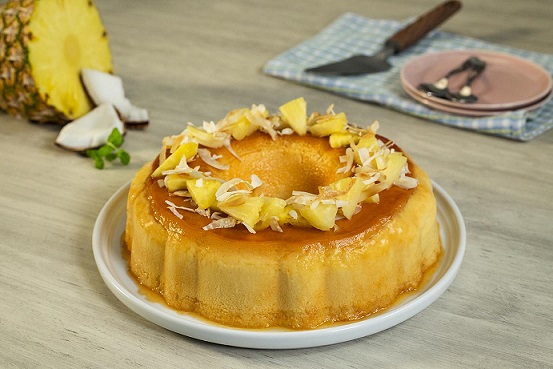 Flan de piña or pineapple flan is a custard-like sweet dish popular in the coastal regions of Ecuador. The main ingredients required for its preparation include fresh pineapple juice, eggs, milk, sugar, vanilla, and rum. It has a rich and flavorful taste, topped with a caramel sauce adding to its sweetness. Flan de piña are delicious and filling, though fresh berries often go as a great accompaniment.
10. Mil Hojas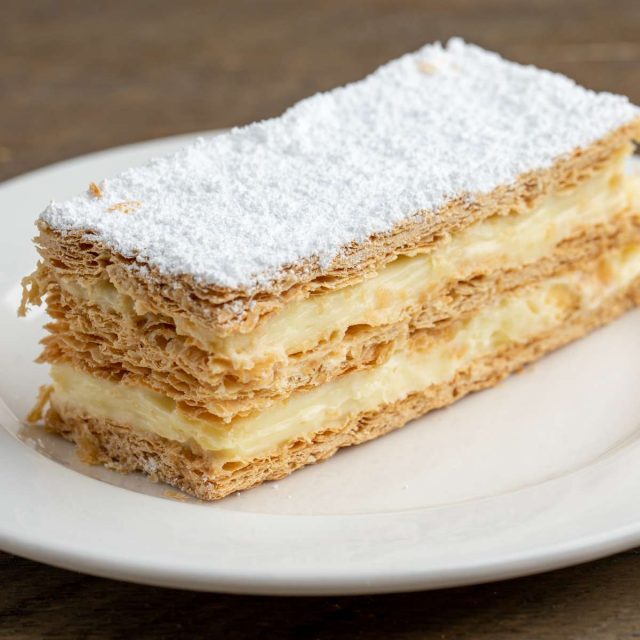 Mil Hojas are mouth-watering pastry desserts, having a French origin, though widely accepted in Ecuador and other South American countries. Just like its name, meaning a thousand sheets, multiple layers of puff pastry and dulce de leche or caramelized milk sauce make up the dish. It has a flaky texture with toppings of icing sugar, much different from the usual spongy cake.
11. Cocados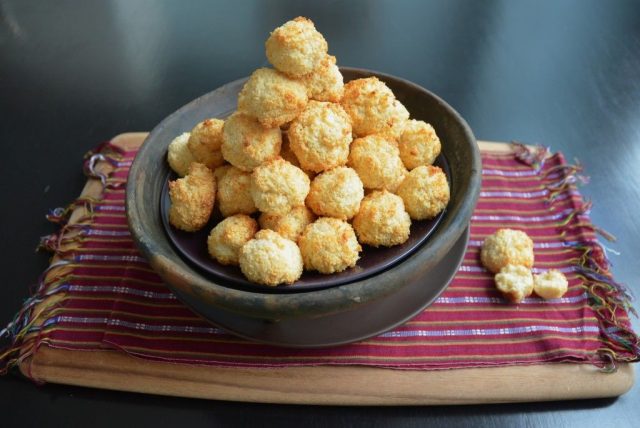 Cocados are fudge-like tasty treats made of coconut, panela, butter, and sugar. An easy-to-make sweet delight, the panela is melted until it attains thick consistency, then mixed with grated coconut and butter. On cooling down, the mixture is given round shapes or pressed slightly, sliced, and served as candies. These dessert or snack items are more common in the coastal areas of Ecuador, where coconuts are found in plenty.
12. T'anta Wawa
T'anta Wawa or bread baby is an Ecuadorian sweet item shaped and decorated like a small child swaddled in a blanket. Also known as guaguas de pan, it is a bread roll filled with candied fruits, anise, raisins, and cinnamon. Traditionally, many offer them on tombstones of deceased children on 2nd November, known as the Day of the Deceased. Many also exchange this with near and dear ones and eat it on this day along with an Ecuadorian thick purple drink called colada morada in memory of a close person who passed away.
13. Quimbolitos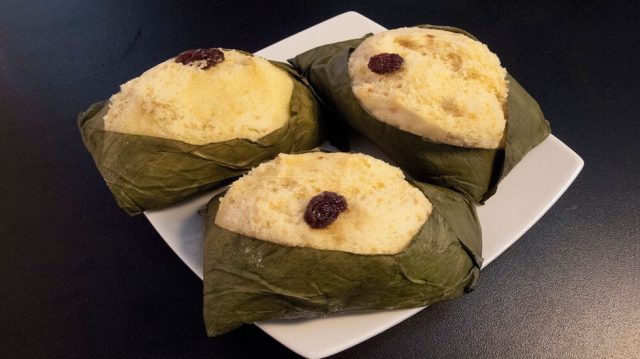 Quimbolitos are sweet steamed cakes made with wheat flour, cornflour, eggs, butter, milk, and sugar. The mixture is wrapped and steamed in plantain leaves that give it a unique flavor. Enjoyed throughout the year, a cup of tea or coffee would go best with it.
14. Alfajor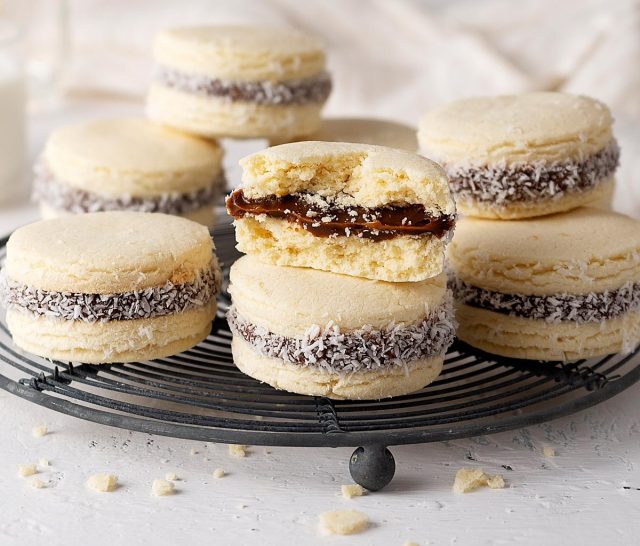 These sweet sandwich cookies are well-known in most Latin countries, including Ecuador. The main ingredients to prepare them are all-purpose flour, cornstarch, egg yolks, butter, sugar, vanilla, and baking powder. They contain a filling of thick caramel called dulce de leche, sprinkled with grated coconut or powdered sugar. Other versions also exist where fruit jams like guava and blackberry go as fillings. Light and airy in texture, they immediately melt in the mouth, leaving a sweet and flavorful aftertaste.
These are some of the tasty desserts of Ecuador that any person with a sweet tooth would instantly fall in love with. Apart from these, other lip-smacking delights also exist that are worth giving a try. Some of them include helados de paila (sorbet-like dessert), empanadas de viento (cheesy, crunch snack), chocolate con queso (chocolate with cheese), and dulce de zapallo (squash or pumpkin sweet dish).
TOP PICKS
Best Ecuadorian Holiday Desserts: T'anta wawa, Dulce de higos
Traditional Ecuadorian Desserts: T'anta wawa, Come y bebe, Morocho