Hiking is a pleasurable activity and Flagstaff, with its array of rugged mountains, profound gorges, and lofty cliffs, offers an enviable number of options. Put on your sturdy hiking boots and respond to the eager call of the keen naturalist in you, to embark upon a passionate hiking trip along the diverse land formations of Flagstaff.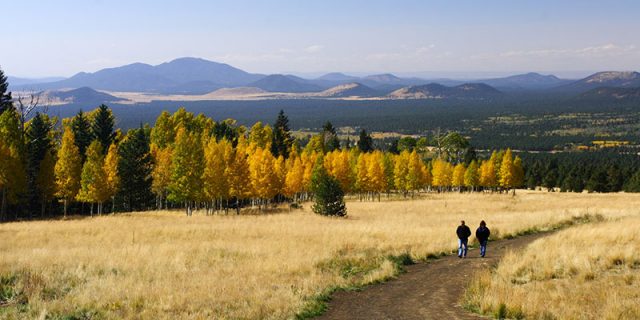 1. Red Mountain Trail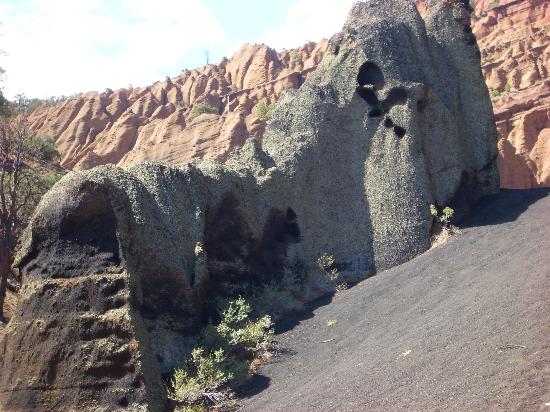 This 1.5-mile, dog-friendly hike does not pose much difficulty, and once you reach the foot, the view of the Red Mountain is well worth the journey undertaken. Composed of uncommon red rocks, this extinct cinder cone volcano near Coconino National Forest is bound to baffle you with its uneven formations. Scramble on the slabs, appreciate old towers and buttresses; only, do not forget to carry sufficient sunscreen lotion and water.
Best Time to Visit: Winter
How to Get Here
2. Inner Basin Trail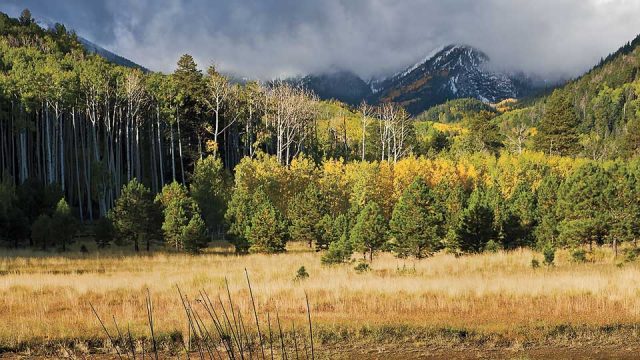 Picturesque views of golden aspens only half way through the trail, along with jaw-dropping peaks of San Francisco from the trail's base at Locket Meadow make this undoubtedly the most beautiful hiking destination in Flagstaff. However, hikers and mountain bikers may also encounter some steep parts along the 4 miles. It is important to note that the Inner Basin can also be reached by availing a moderately trafficked trail of 15.6 miles called the Waterline Trail. Carry a good camera for spotting animals like porcupine and elk.
Best Time to Visit: Winter
How to Get Here
3. Humphreys Trail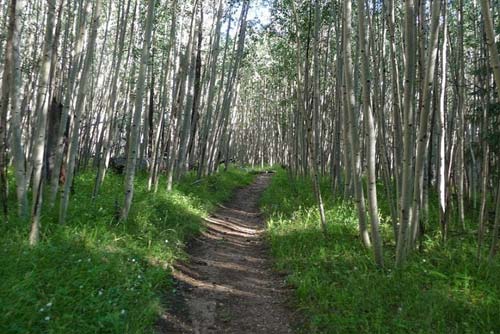 To reach Humphreys Peak, you would need to start from the ski resort, Arizona Snowbowl, where from open meadows, you may cherish views of the rugged terrains above. The trail then ducks into thick forests of aspen, mixed conifer and finally, as you ascend higher, surprises you with steep rocky terrains at the tree line. After reaching an elevation of 11,800 ft, you may either turn back or relish an unforgettable experience of standing atop the highest point of Arizona, Humphreys' summit. Keep about 6 hours in hand for completing this trail of 10 miles.
Best Time to Visit: Summer and fall
How to Get Here
4. Brookbank Trail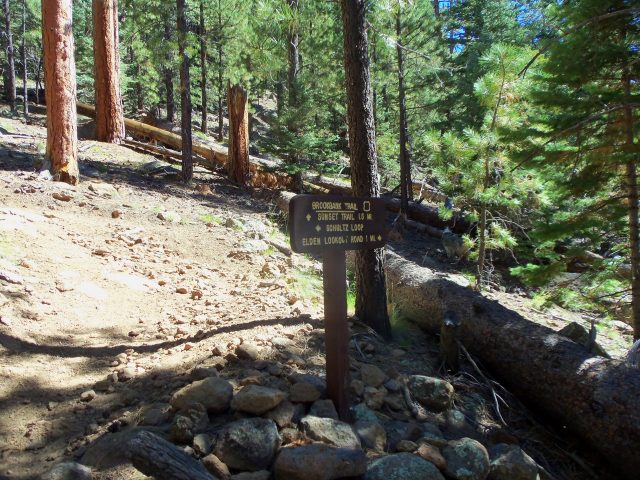 This trail, regularly accessed by mountain bikers, hikers and horse riders, offers pleasant views of Flagstaff and the surrounding ponderosa pine forest with the Old Creek Canyon Rim, serving as a fitting backdrop. Quickly fetch your camera if you spot elks, mule deer or goshawks that are local dwellers of the forest.
How to Get Here
5. Sandys Canyon Trail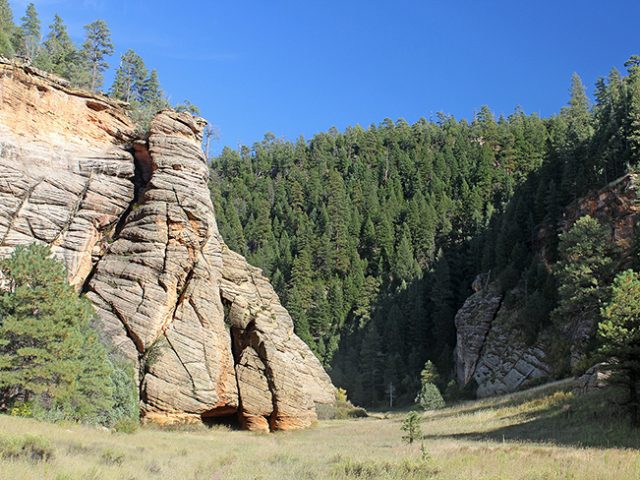 If rock climbing is your forte, then go for this 3.1-mile trail that comprises of classic hot spots like the Pit, where you may shove off those extra calories by climbing steep cliffs. Relish views of the Walnut Canyon cliffs before this short trail ends.  If time permits, dig into other nearby destinations like Fisher Point and Marshall Lake.
How to Get Here
6. Flagstaff Road Trail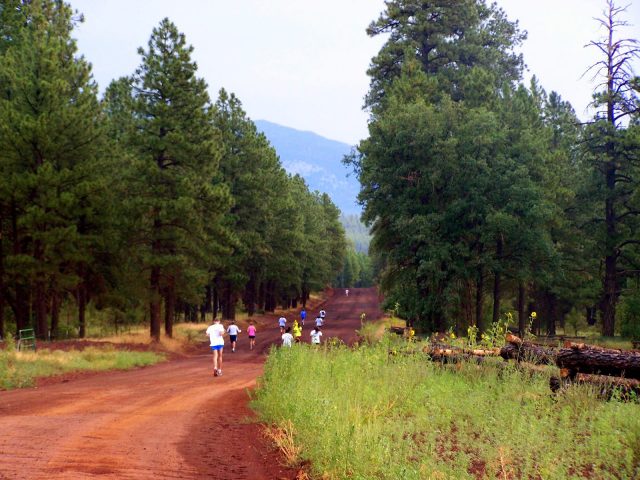 This 3.9-mile loop trail situated near Boulder, Colorado bears the tag of being primarily employed for walking, running, and jogging. Gear up to savor some mesmerizing scenic views too, as you tread along its moderate landscape.
How to Get Here
7. Lava River Cave Trail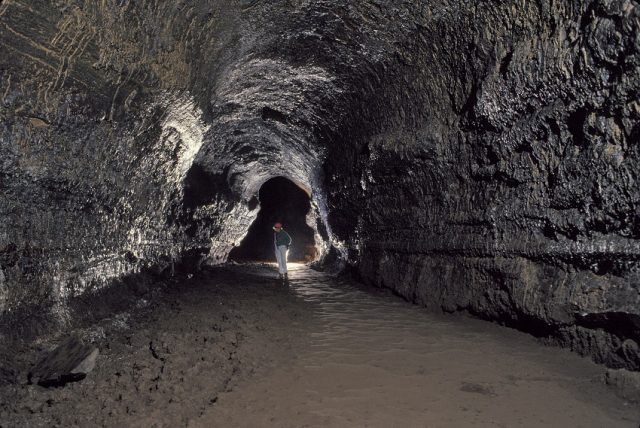 The chief attraction of this rocky trail of 0.8 miles is a low cave, naturally formed out of a lava tube. Only bear in mind two things; carry headlamps, as the interior is rather dark, and put on good shoes to avoid falling on the slippery cave floor. While embarking upon this trail that is accessible throughout the year, take care not to bring along dogs and also do not carry large bags.
Best Time to Visit: Throughout the year
How to Get Here
8. Mt. Elden Lookout Trail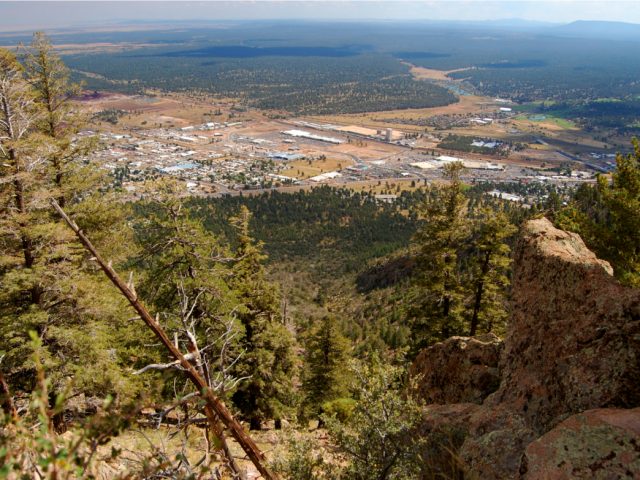 This easy trail covering 4.6 miles, boasts of being the most popular one in Flagstaff, for offering spectacular views of the San Francisco Peaks, Mormon Mountain, Oak Creek Canyon, Cinder Hills, and the Painted Desert.  Opt for the adjacent Fat Man's Loop trail if you bring your family along, for it is less strenuous.
Best Time to Visit: May to October
How to Get Here
9. Kachina Trail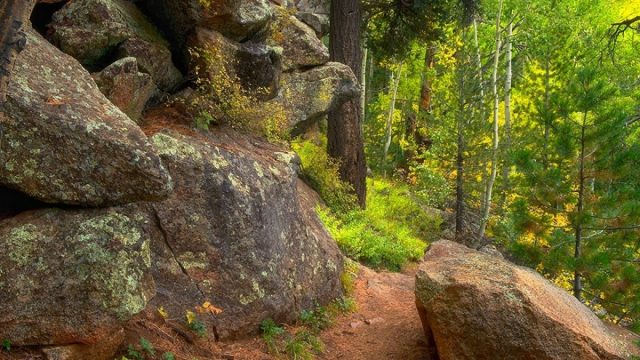 Head to this kid friendly trail in the hottest days of summer so that the little ones receive random opportunities to hop, run or jump along its shady 9.5 miles, constituting gently rolling terrains. Purify your lungs with the fresh air of high elevation and get lost amidst blooming wildflowers or small waterfalls.
Best Time to Visit: September/October
How to Get Here
10. Kendrick Mountain Trail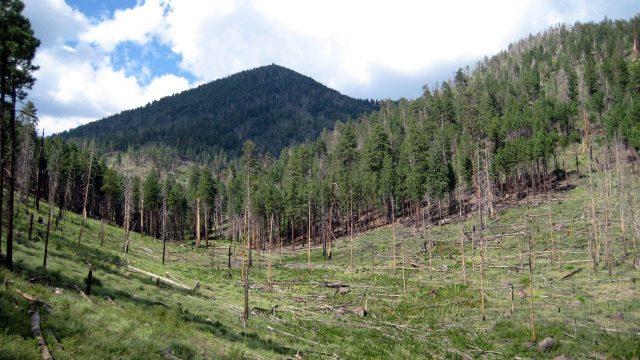 Kendrick Peak, with a towering height of 10,422 ft forms the trail head of this 4.5-mile hike. Among other regional summits, it offers the best view of the Grand Canyon, allowing you to easily distinguish the enormous division between the North and South Rims on a cloudless day.
Best Time to Visit: Late spring to early fall
How to Get Here
11. Heart Trail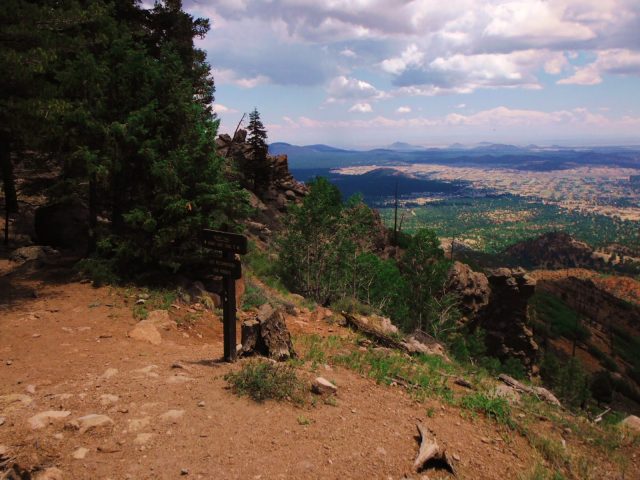 Beginning in the Sandy Seep area, this 8.4-mile loop trail is not for the faint-hearted ones; it is perched up at the height of 7200 feet.  Access it from any of the trails like Little Elden Trail or Sunset Trail and while hiking or indulging in serene nature trips in any of the months between April and November, invest copious time to see wildflowers.
How to Get Here
12. Oldham Trail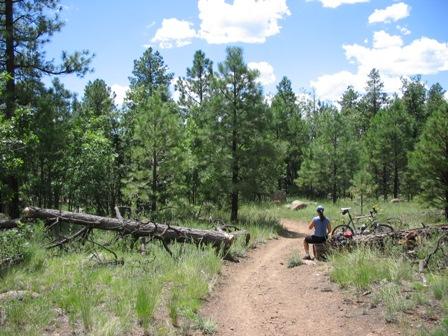 Organize a full day hike in any of the months spanning from April to November to go along this 6.7 miles heavily trafficked moderate trail. Go down the ravine to take up the Pipeline Trail that it intersects and don't miss the numerous engaging activities that are offered on the way.  Take a better view of some prominent features like Oak Creek Canyon, Sunset Crater, and the Painted Desert.
How to Get Here
13. Pinkerton Trail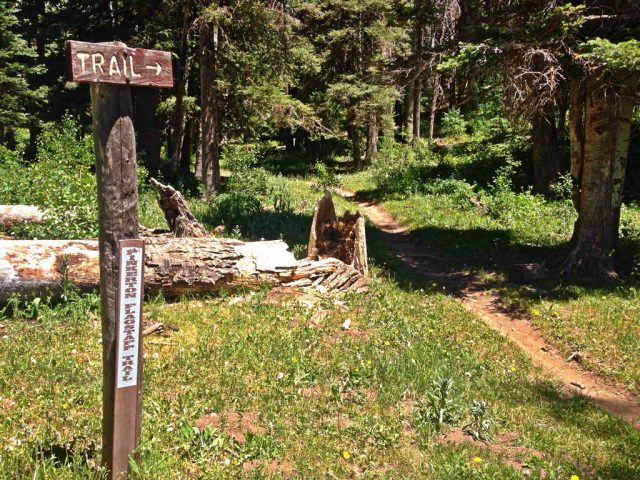 If horse riding forms an indispensable part of your journey, then this 8.5-mile trail with a rough single track can be your suitable choice. Put up a bonfire and luxuriate amidst perfect solitude on availing camping after a busy day.
How to Get Here
14. Tramway Trail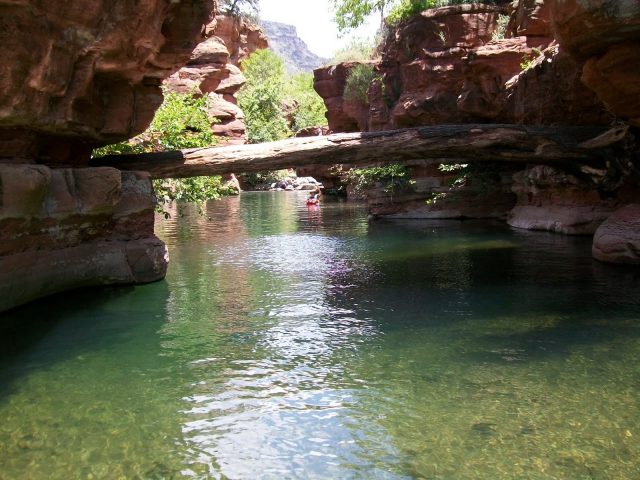 Descending into the West Clear Creek gorge, this trail takes its name from an old aerial tramway that had its route here. It is located in the West Clear Creek Wilderness and provides spectacular sights of the Canyon.
How to Get Here
15. Weatherford Trail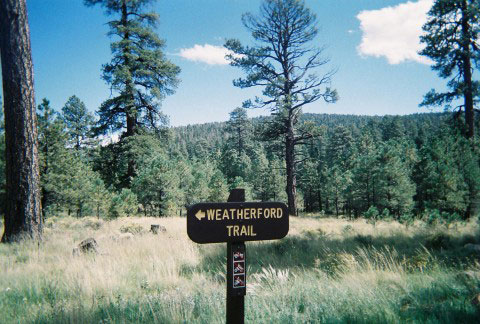 This one, even though being more than twice as long as Humphreys' trail, is a pleasant diversion for featuring a less steep gradient and a less rocky path. Commencing from the southern slopes of San Francisco Peaks' in Shultz Pass, hikers prefer it also for the scenic views of Flagstaff and Mt. Elden as well as its varied terrains comprising of forests of fir and spruce.
How to Get Here
16. Viewpoint Trail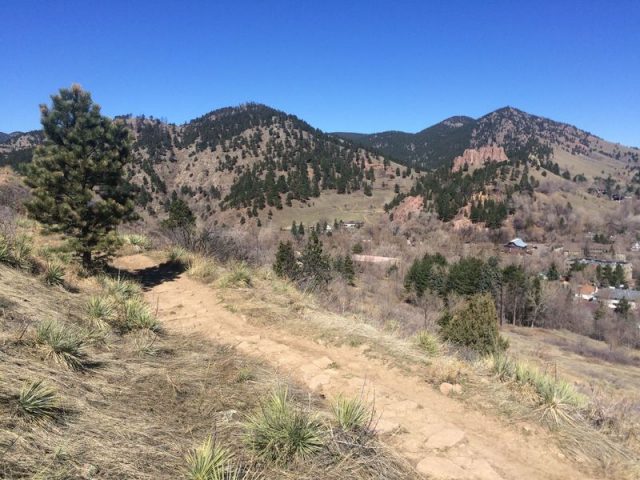 This trail starts off on a crisp note; requiring you to pass a canopy of apple and plum trees. Even as you ascend the flanks on the northern side of Flagstaff Mountains, it's a gentle climb for about half a mile more. Explore the variety of fall foliage the region offers and also look out for wild animals, especially, foxes, deer, and hawks.
How to Get Here
17. Walnut Canyon Trail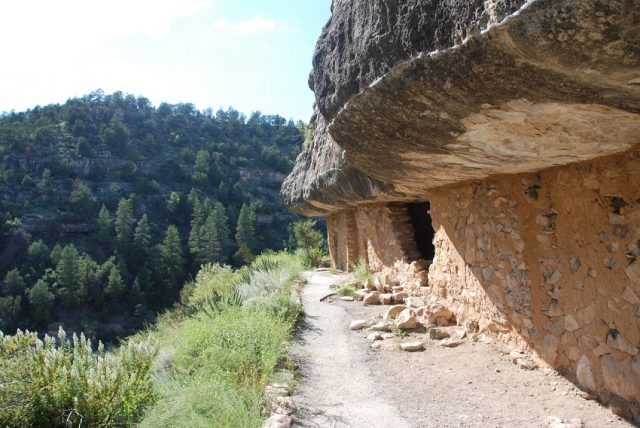 Amidst its two major trails, the Rim Trail of half-mile and the Island Trail loop of one mile, the former would bestow you an admirable spectacle of the Canyon; while the latter would enable you to get up and close with the ruins, for being provided with sufficient explanatory signs of the way the inhabitants lived in the caves way back.
How to Get Here
Apart from the above-mentioned ones, you may also find other trails like the Ale Trail, (get great discounts on some of the country's finest handmade beer), the Jedi Trail from the Dry Lake, or the Wasabi Trail.
A bright sunny day looks forward to a host of exciting opportunities – one of the foremost being hiking along extensive mountains. The prospect is not only physically beneficial but entails a much-required break from routine life too. So, why wait indefinitely? Just skim through the article and move out.