The state of Florida has ample campgrounds for people, but a few come without any charge levied. Regardless of the nature of the landscape, all sites are beautiful and have a raw flavor of nature. But, since they are free, you might find some of the places crowded at times. Both primitive and RV camping are allowed and it is always better to be careful as you might spot alligators and bears occasionally. Also, carry a mosquito repellent with you.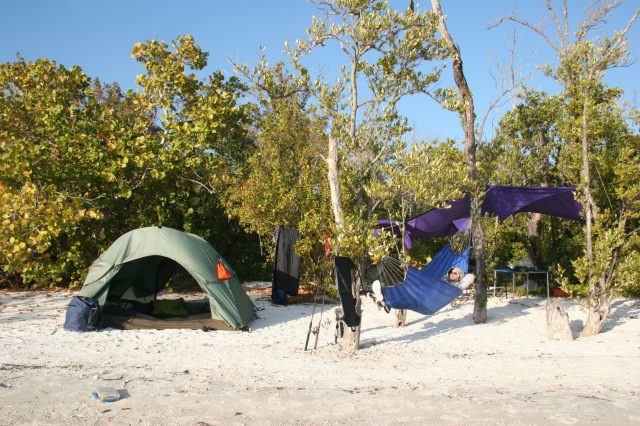 1. DuPuis Management Area, Palm County, South Florida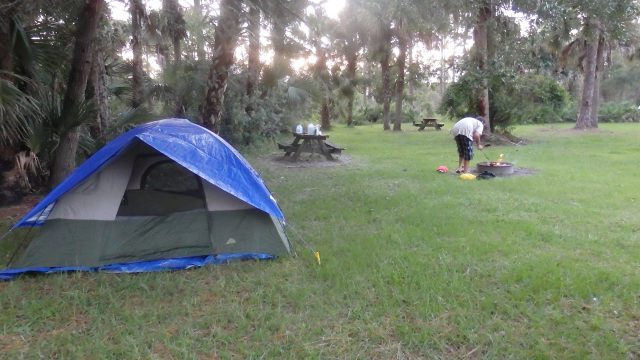 Covering around 21,875 acres, this place is an ideal destination for many camping. You can either carry your tent or drive your RV for camping here. You will find three campgrounds in the park and they are group, family, and equestrian. As far as primitive camping is concerned, there are fourteen campsites surrounding a lake (family campground) as well as three near a hiking trail. A free permit is required in some cases except for camping beside the hiking trail. In the group campground, you will be having facilities of picnic tables and portable toilet. For equestrian campsite, you are allowed to keep your horse(hence the name) and the site is featured with portable water facilities, hot bath areas, and dump stations. You can bring your dog if it is on a lease but you cannot litter the place.
2. Ocala National Forest, Tallahassee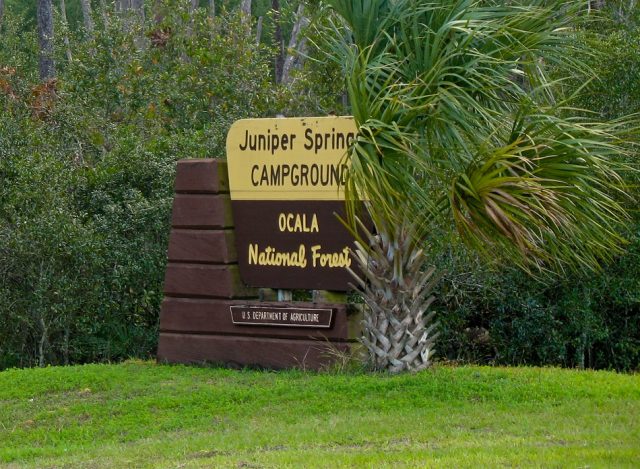 Located in North Central Florida, with Orlando to its south, the national forest welcomes campers for free. The lush greenery along with woods is a peaceful respite for nature lovers. Studded with 11 campsites like Lake Delancy, BigScrubs, ForeLake, DoeLake, Buck Lake, Alexander Springs and so on, the vast park has some beautiful lakes. So, when next time you are wondering where to go without a pocket pinch, know Ocala is the destination for you.
3. Escribano Point WMA Bayside Campground, Santa Rosa County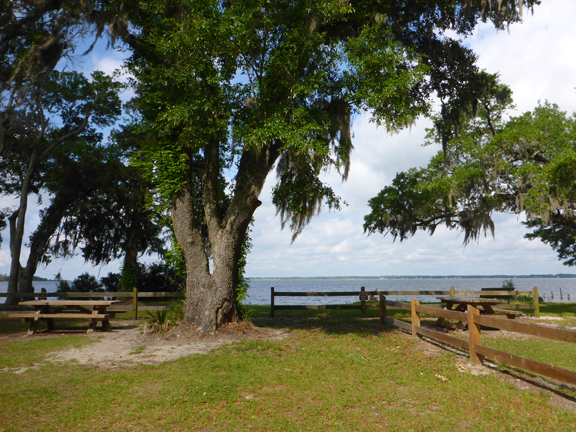 The picturesque location near Pensacola offers you a view of the Blackwater Bay as the campsites are nestled beautifully along the shoreline. There are two camping sites, namely, BaysideCampground( twelve primitive and small RV camping sites), and Bayou Campground ( four tent-only camping sites). A permit for using the site as your campground is mandatory. Bear-resistance trash cans and portable toilets are there but you won't find electricity or drinking water.
4. Apalachicola National Forest, Sopchoppy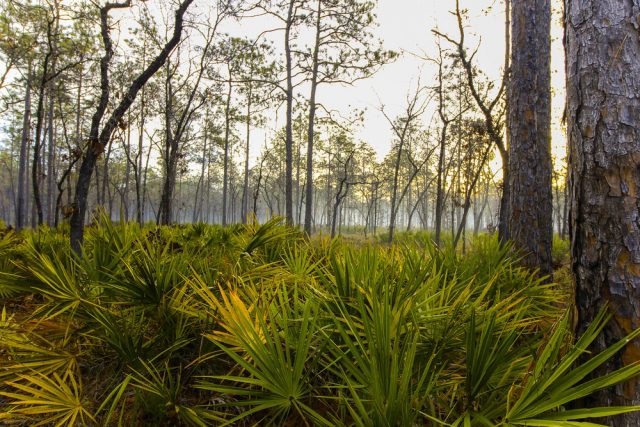 The only national forest of the entire Florida Panhandle offers camping sites like Camel Lake, Wright Lake, and Porter Lake. The only thing you should be aware of is bear as they frequently cross the path here. Amidst other recreational activities, picnicking, hiking and fishing are mentionable.
5. Hickory Hammock WMA, Lorida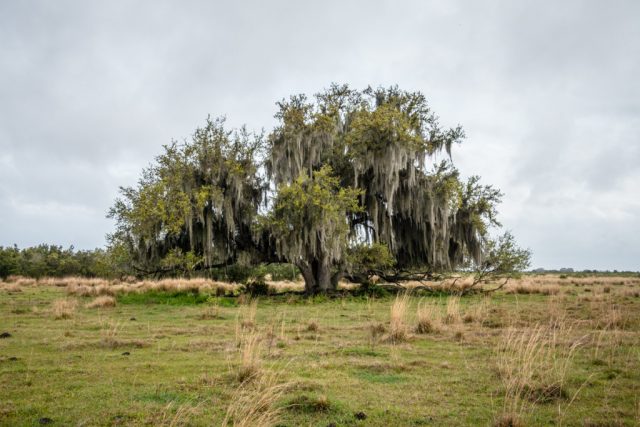 The beautiful campsite offers you a peep to the wildlife while you are camping amidst nature. This is a remote place where you can have a peaceful time with your friends. There are some nearby lakes where people sit and enjoy the view. For a weekend camping with friends, you may consider the place.
The wonderful sites of Florida will always be in your heart, with their intricate details of nature. So, be it with family or friends pick any one from the list and enjoy for free.