Oregon is a wonderful place by the Pacific. In fact, it is one of the only three states of the contiguous United States that has a coastline on the Pacific Ocean. The beauty of the state is depicted clearly by its natural treasures – the forests, rivers, coastline, beaches, wildlife, and so on. Check out this list to know about a few of the best free camping sites of Oregon.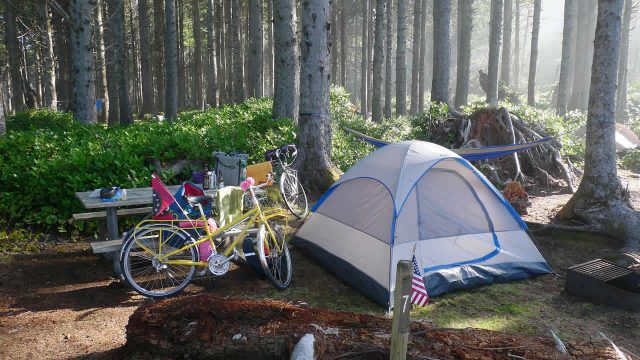 1. Burnt Ranch Beach for Tent Camping in Northern Oregon Coast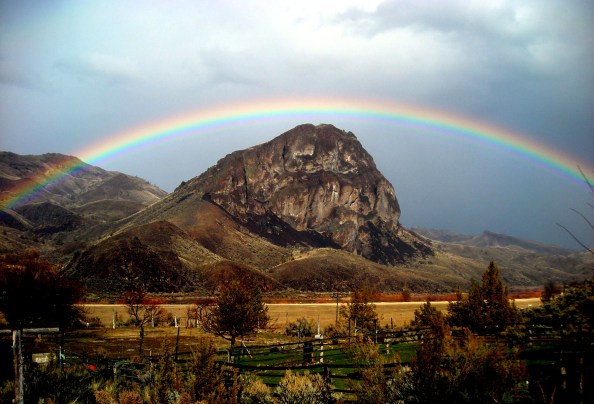 Located in Mitchell's Bridge Creek Road, this free camping ground area is at an elevation of 1597 feet and has around 9 miles of gravel road that starts from the end of the pavement entrance leading to the Painted Hills Unit at the John Day Fossil Beds National Monument. The road here is maintained well and ends where the sign for the Burnt Ranch Beach Recreation Site is seen. However, the way that goes in through this site is both rugged and steep. The entire site is mesmerizing, though the beach area is only walk-in. There is a lot of room for tents and camping. Most importantly, you should remember that there are no official facilities available, nor is there any cell reception.
Time to Visit: June to September
How to Get There:
2. Deschutes National Forest Camping, Bend, Central Oregon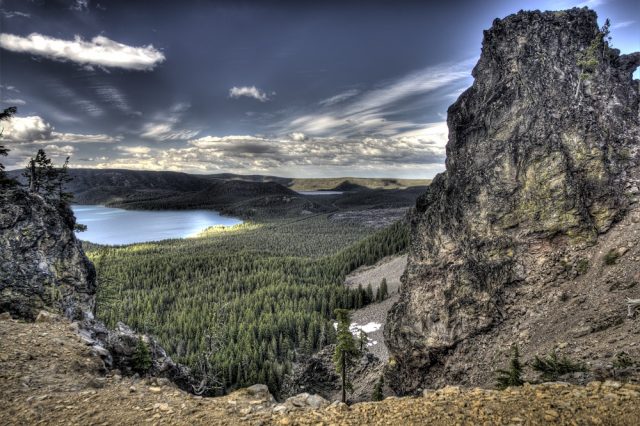 Like most other national forests, free camping is allowed here. You need to take the National Highway #372, officially, the Cascades Lakes National Scenic Byway at the Southwest side of Bend.  As you move ahead, you will come across the sign that tells you that are entering the National Forest area. As you cross it, there is a resort just adjacent to the signboard, and a wide open area amidst the trees off the main road. There is also a large parking lot for free car parking, and even trucks or vans. Interestingly, there are a few more forest service roads around, and you can easily reach Mt. Bachelor and find out a camping spot, following any of these. Additionally, you will also find a mountain bike trail system to the right, where you can also opt for some trailing if you have your bike.
Time to Visit: Summer
How to Get There:
3. Government Island Beach Line Weekend Camping near Portland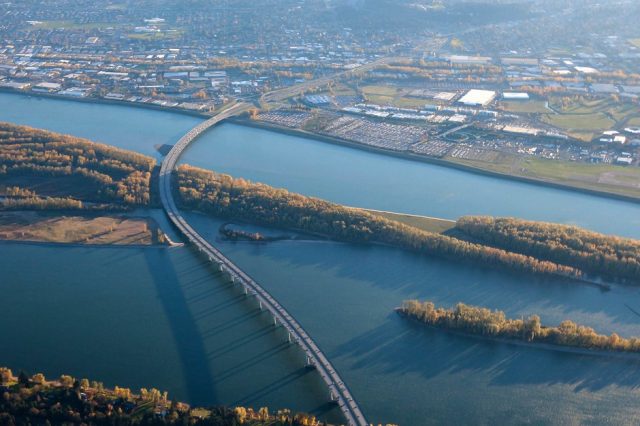 This one is on the island on the Columbia River and is accessible only by boat. The island allows free camping and other recreational activities in a few of its inland areas, as well as, below the line of wild, natural growths by the border of the island. In fact, the beach line of the island is popular among hikers and anglers.
Time to Visit: Around October to November
How to Get There:
4. Oregon State Parks for RV and Tent Camping, Eugene, OR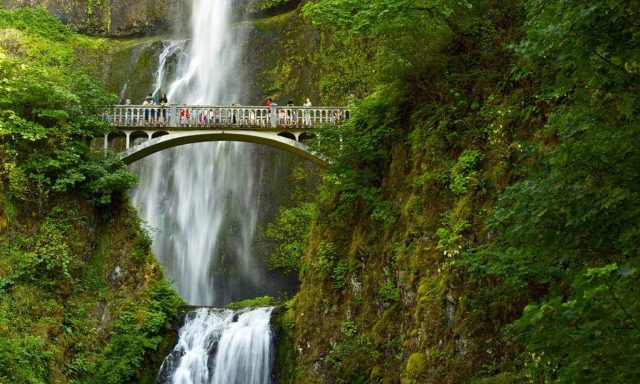 This is not just one park, but a state park system famous for camping and recreational activities. The campsite rentals for the parks are free during a few specific time periods in the year; however, an $8 non-refundable reservation fee is applicable. Parking is free on Saturdays and Sundays.
Time to Visit: Summertime, especially in June
How to Get There:
5. Cape Arago State Park, Coos Bay Beach Camping, Northwest OR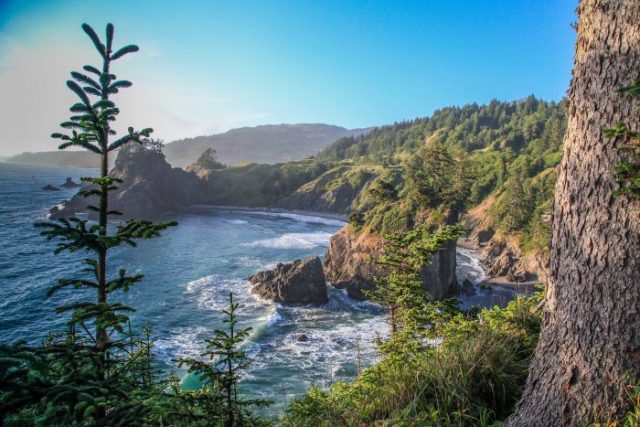 No matter what time of the year you visit, you will surely have a great time here, especially experiencing the great panorama of the Pacific Ocean. This is one of the best places in the US to have a view of the whales during their migration. Other than that, be ready to spot the seals and the sea lions, all in a single place, without the effort of taking a long walk. You might want to take a good long distance lens for your camera, as also, a pair of binoculars. You will also find some great food here, and moreover, the amazing botanical garden adds to the moments of your trip.
Time to Visit: Any time of the year
How to Get There:
6. Banks-Vernonia State Trail Park Camping, Vernonia, Oregon
This site is not just a camping spot, but also a wonderful trailing site with paved paths. It entire site is suitable for camping, jogging, biking, mounted riding, and walking. The forest's greenery and the scent of flowers are sure to enchant you through the 21 miles of its length. There are cottages, old footbridges, and places to sit and take rest if you are tired of walking or jogging, far away from your camp spot.
Time to Visit: Throughout the year
How to Get There:
7. Silver Falls Park for Overnight Camping in Salem, Oregon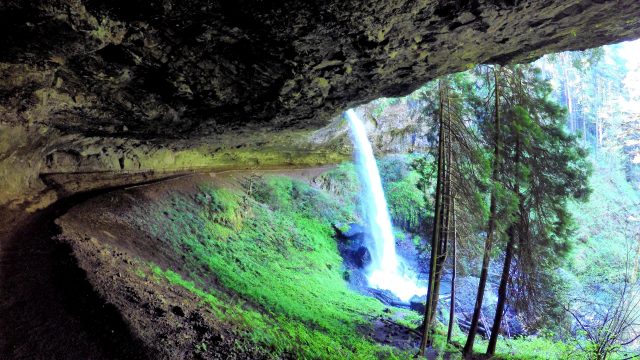 This park is famous as the 'crown jewel', situated in the state capital of Salem. This is not just a wonderful place for you to spend a night or two with your friends but has a choice of a range of recreational opportunities, and feeling the historic presence of this old camping site. The park offers some free camping facilities at specific times in the year, for which you need to keep a track of their packages and offers. This site is located at the foothills of the famous Cascade Mountains in Oregon, covering a massive area of 9,200 acres. This is the largest and one of the most popular camping, as well as hiking, trekking, trailing, biking and riding sites of the state.
Time to Visit: Summer months, especially June
How to Get There:
8. Devil's Lake State Area for Coast Camping, Lincoln City, Central Oregon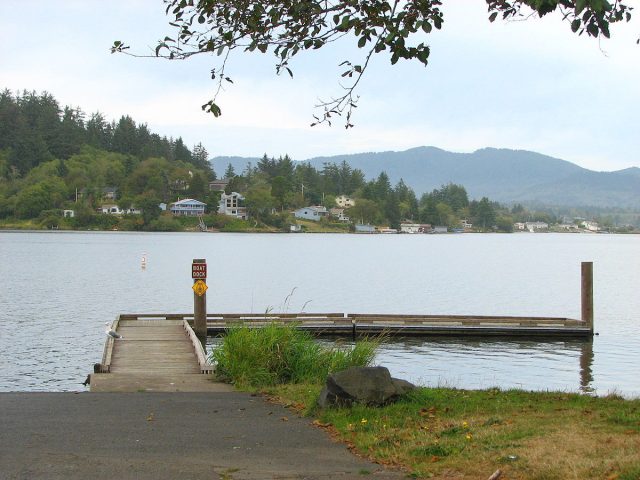 Unlike its name, the place is quite like a realm of angels. If you begin your journey from the north side of Oregon, you need to find the East Devil's Lake Road to reach the site. Other than its 55 tent camping sites and 10 others for yurts, there are other associated facilities for your entertainment, including fishing, boating, canoeing or kayaking on the lake provided by the state. There is also a paved parking lot.
How to Get There:
9. God's Valley State Forest, Free Day & Night Camping, Nehalem, OR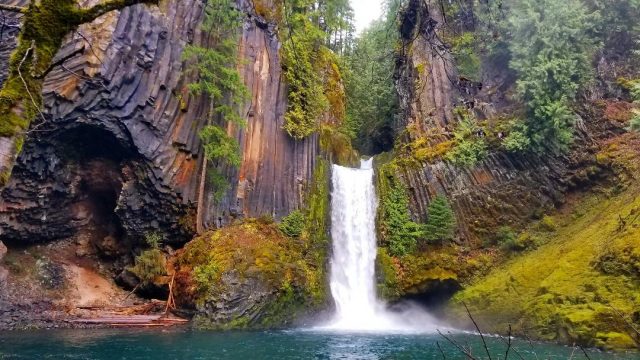 After 'Devil's Lake', now it's the 'Gods Valley'! Well, this one is literally a beautiful and heavenly vale situated to the south of Cole Mountain, southwest of Hamlet, and to the east of Aldervale. This is a large grassy area; however, the actual camping spot is somewhat small, surrounded by giant trees and bushes. If you have an idea of getting really deep inside the woods, your wish is sure to be fulfilled here, and that too, for free. In fact, this is one of the few places to pay nothing on the northern coast of Oregon.
Time to Visit: Round the year
How to Get There:
Now, how would you think it would be to run out of your house with your friends and dear ones for some wild camping by the Pacific shores, dense forests, by the riverside, or in an open grassy land, spending all day there, or even a night or two, just to take a break from the boring, mundane everyday work! Amazing, isn't it? So, just pack up, and do that!