Who doesn't know how beautiful and happening Cincinnati is, quite like its jingling name. It is such a place that probably all the other Americans, other than the residents of the city, try to visit at least once in their lifetime. Try to keep this guide list handy, and you would undoubtedly realize as to why we recommended these venues from this gorgeous city!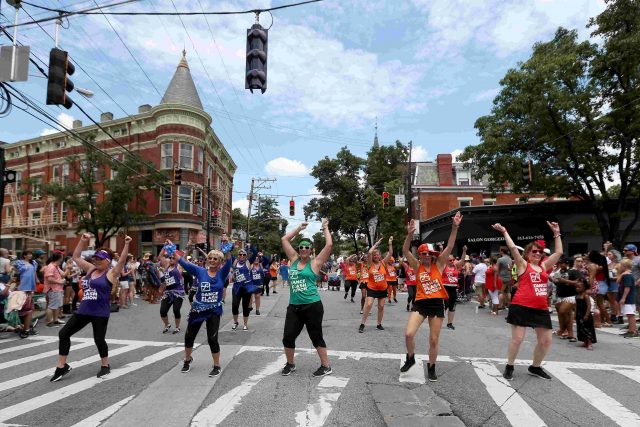 1. Plan a Sunday Visit to the Washington Park with Your Kids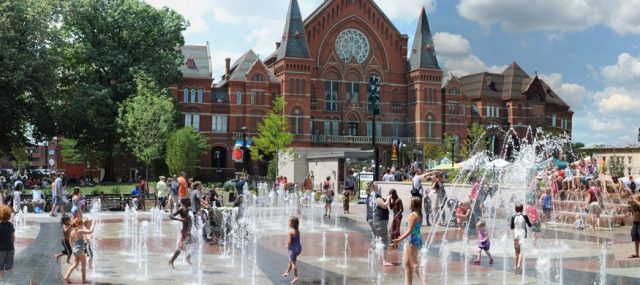 If you are looking for a perfect park for your children, there are probably very few places in Cincinnati more ideal for the purpose than the Washington Park. All fun activities here are absolutely free for everyone (adults to babies), and there is also an underground parking lot that is accessible from Elm St. or Race St.
Located at downtown or greater Cincinnati, this newly-renovated entertainment stop includes a safe playing area for the kids with a climbing wall, play castle, sandbox, and slides. In fact, this would not merely be a place for children's activities, but also for their guardians! You will find interactive water features with more than 130 fountain jets, where you can easily spend a wonderful day in summer, and a stylish bandstand gazebo for weekly live music in the evening and night.
The park is also dog-friendly, so you can as well bring your pets to spend a beautiful day inside a protected 12,000 square feet fenced-in dog area, synthetic turf, and even a water fountain meant for dogs. Also, the entertainment park conducts entertainment events and fests throughout the year, including the American Classical Music Walk of Fame.
How to Get Here:
2. Visit the Bethlehem Village Nativity during Winter or Christmas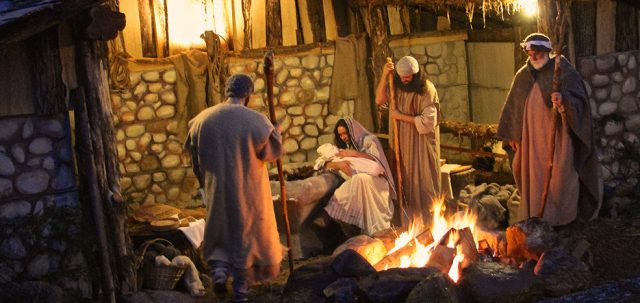 You can visit the Nativity during the Xmas holidays in the Bethlehem Village Town Center to watch the re-enactment of the birth of Christ, completely free of charge. The idea is indeed unique and is more of an entertainment than a religious affair. You will certainly enjoy the grand depiction of the nativity scenes, gorgeous costumes, and never-before concepts. The experience is an interactive one, with the display of rare and original Jacob sheep, handmade bread ovens, and authentic weaving looms.
You can take your entire family, from children to old members to enjoy a rich history and culture of the City of David. Here, every effort is made to depict a biblically accurate picture of how the typical night of the birth of Jesus looked like!
How to Get Here:
3. A day at the Cincinnati Zoo for Moms and Kids on Mother's Day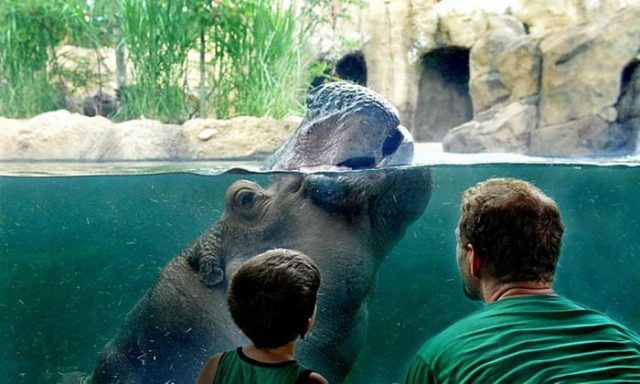 The Cincinnati Zoo and Botanical Garden is the second-oldest zoo in the US, and it offers free admission to moms on the occasion of Mothers' Day. However, you can visit the zoo at any time, while the management offers concession to all children and senior tickets round the year. Adult tickets are applicable to visitors between ages 13 and 61, while the child and senior tickets are for ages 2-12 and 62+, respectively. FYI, the Zoo remains closed all day on Christmas.
How to Get Here:
4. Plan A Trip to the Kings Island on the Memorial Day Weekend (Free for those in the Military Services)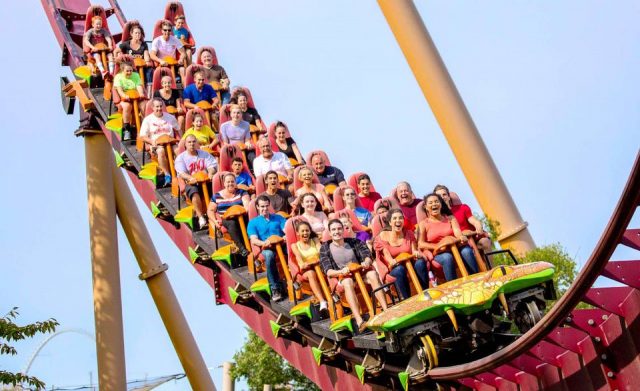 Kings Island is an ideal place around Cincinnati to spend your Memorial Day weekend and the Monday. The amusement park boasts three water rides and 15 roller coasters. However, if you are with the military services, you will be luckier. During the weekend, Kings Island offers free admission to the retired and active military, national guards, veterans, and Reserve Officers' Training Corps. Also, qualifying military personnel have also been given the opportunity to purchase up to 6 tickets with a discounted price to enter the park with their family members.
How to Get Here:
5. Go to the 21c Museum Hotel Arts Center to Turn a Rainy Day Around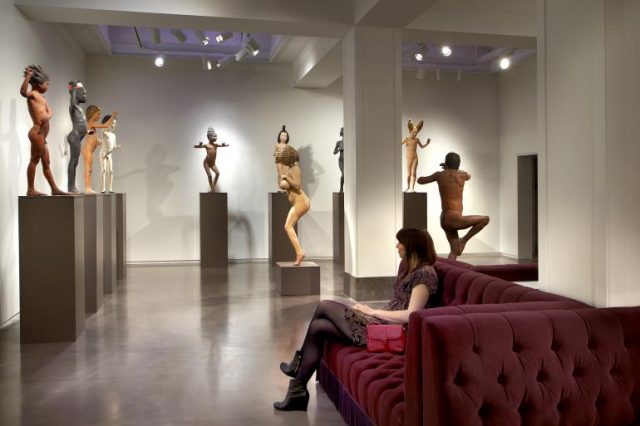 Got an eye for art? You can make the 21c Museum Hotel an art hop for a lazy or romantic rainy day with your special someone, or just alone in case you have no plans! It is located next to the Contemporary Arts Center, around the corner from the Weston Art Gallery. This hotel has two levels of art galleries that are open 24/7 (except for a scheduled private event), and are free to explore. The themes and exhibits of the galleries change from time to time. The 21c has loads of gallery space, a rooftop patio, a wonderful restaurant and a spa.
How to Get Here:
6. Enjoy the Wilderness with Friends in the Loveland Bike Trail on the 4th of July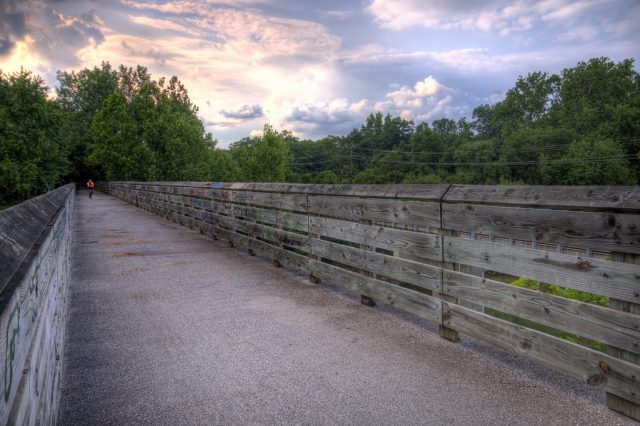 The "Loveland" Bike Trail is a long and free trail of about 70 miles, and any number of places that falls within the trail, offer picnic areas, restrooms, free parking, entertainment, and playgrounds. Several places also have small to big restaurants with really good food, ice cream parlors, and more. The trail is pretty wide with paved paths and is popular among cyclists, walkers, runners, athletes, kids, adults, and families. The cool shadowy spots throughout the trail during summertime will captivate your mind, while during winter, it is also fun to jog through the frozen river and the beautiful flower fields. The trail probably looks its best during autumn, when the colors of the leaves change, rendering an enigmatic transformation to it!
How to Get Here:
7. Spend a Summer Weekend with Family at the Magrish Preserve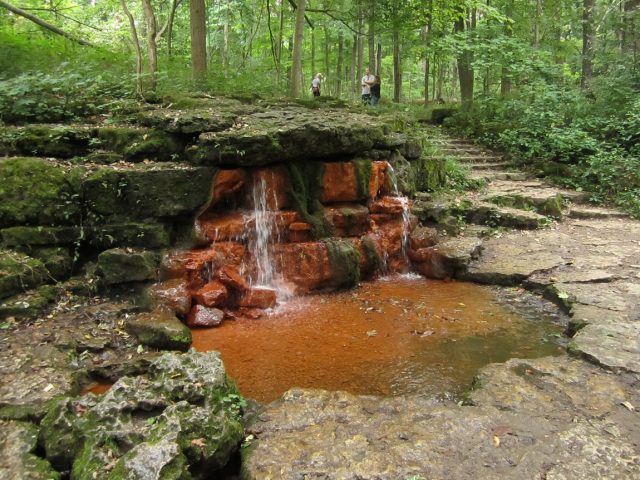 The Magrish Preserve is a river bottom habitat located by the Little Miami River and is a part of the Cincinnati Parks. This beautiful place is home to a variety of wildlife including beavers, wood ducks, different species of frogs, fox, deer, blue-winged teal, and willow flycatchers. Longed-legged wading birds like great blue, muskrat, and green herons are also seen at times. You can also view the river wildlife from the riverside location like the painted and the snapping turtles, kingfisher, and osprey. This amazing park also has hiking trails, a canoe launch, as well as a spectacular river overlook.
How to Get Here:
8. Stroll Around at Downtown Cincinnati's Fountain Square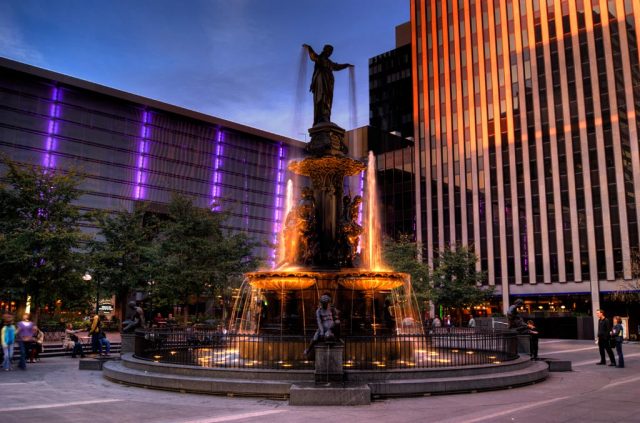 Just over the Fountain Square is the historic Tyler Davidson Fountain, created in 1871 for the people of Cincinnati. This is open to the public, and the entry is free. Plan an evening here – stroll around under the setting sun, plan for a starlit dinner in a gorgeous restaurant, find out what is playing on the video board, or just be an active part in the varieties of free programming going on around the Square including movies, music, and other special events.
How to Get Here:
This list of free places to visit in Cincinnati shares with you a number of stops in the city that are sure to steal your heart, no matter you are a resident, a neighbor, or a visitor to this OH city. So, the next time you chalk out a plan for a travel or trip, make sure, it is Cincinnati.