Miami in Florida offers an array of activities such as free concerts, viewings at art galleries, engaging festivals and much more. So, if you are on a tight budget and puzzled about how to have a gala time, take a look at this list of free stuff to do in Miami and dive headlong for having a blast this weekend.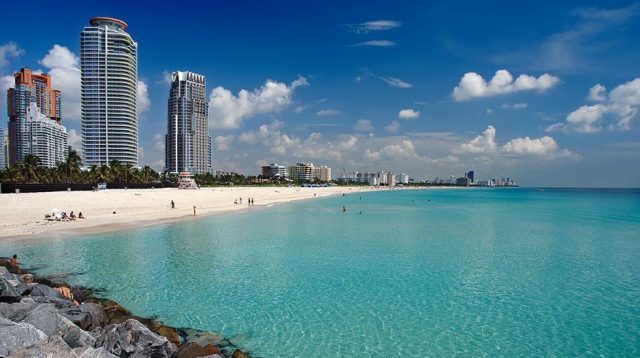 1. Explore South Beach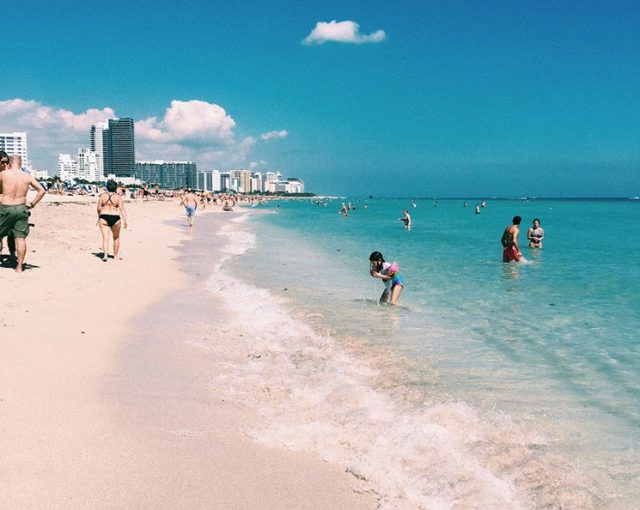 Extending from South Pointe Park to Collins Park on 21st and 22nd Streets, this beach offers a host of alluring festivals and events such as volleyball tournaments as well as music and art shows. The ideal time to take in both the warmth of the sea and nature seems to be January and if you yearn to pep up your celebrations of the upcoming year, ring in during New Year's Eve to feast your eyes on an amazing show of fireworks.
How to Get Here
2. Spice up Your Nights with Live Jazz at MOCA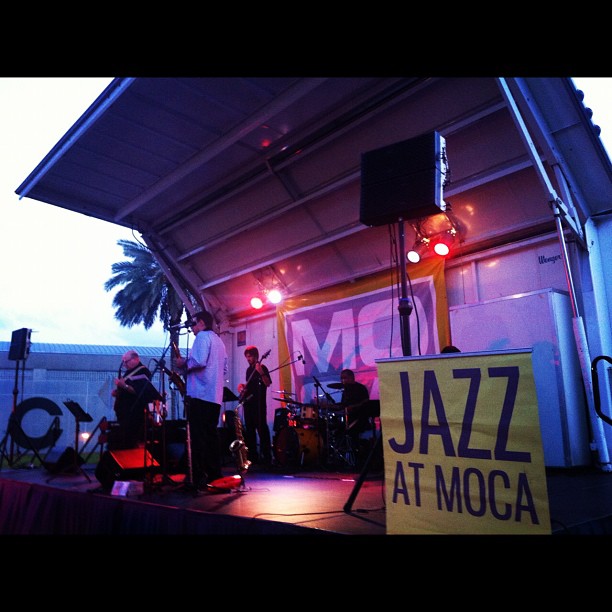 Rush to the plaza outside the Museum of Contemporary Art in North Miami to take delight in the free concerts held on the last Friday of every month. The shows start near about 8 p.m, so grab a quick meal and breeze into the grounds to secure a convenient spot.
How to Get Here
3. Take Toddlers and Kids to Miami Children's Museum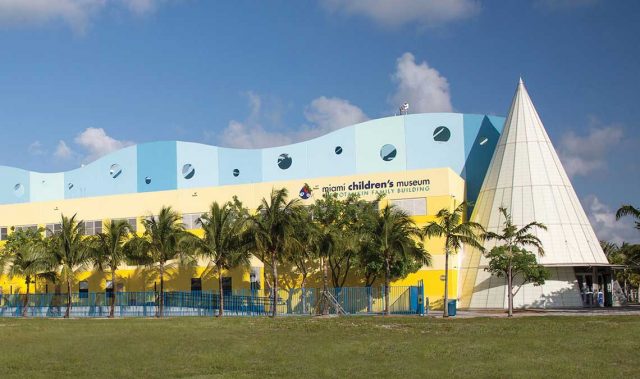 How about little-people-sized replicas of a busy grocery store or a bank where the entry is chiefly meant for kids? Be sure, your little one would surely go bonkers pretending to be a big daddy or mummy. And, that's what this museum aims to provide. For listening to carols, painting snowflakes or having a chat with dear Santa, turn up during Christmas celebrations in December.
How to Get Here
4. Marvel the Art Works of Coral Gables Gallery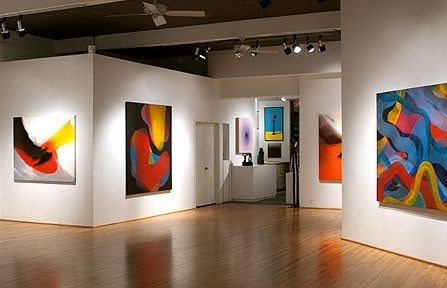 On the first Friday of every month, the Coral Gables Gallery along Ponce de Leon Boulevard allows visitors free viewing from 7 to 10 pm. You may also enhance your art knowledge by availing the free advice offered.
How to Get Here
5. Enjoy Serenity at Bayside Marketplace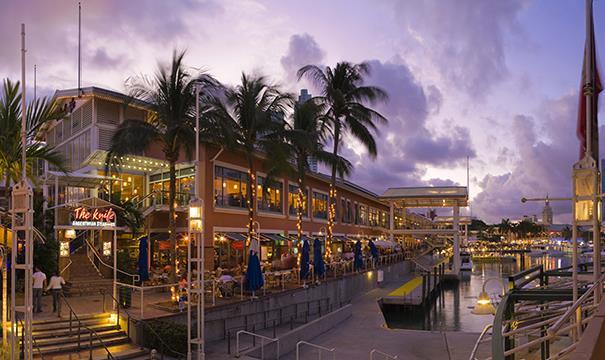 This open-air mall is an ideal place for couples for it does not get much crowded even after being a well-known tourist spot. Spend a lazy morning marveling the picturesque views of the South Beach, and in the evening, gear up for a free live music session on the marina stage. Thereafter, you may go for a stroll along Bayfront Park for more views.
How to Get Here
6. Relish Goodies at Redland Market Village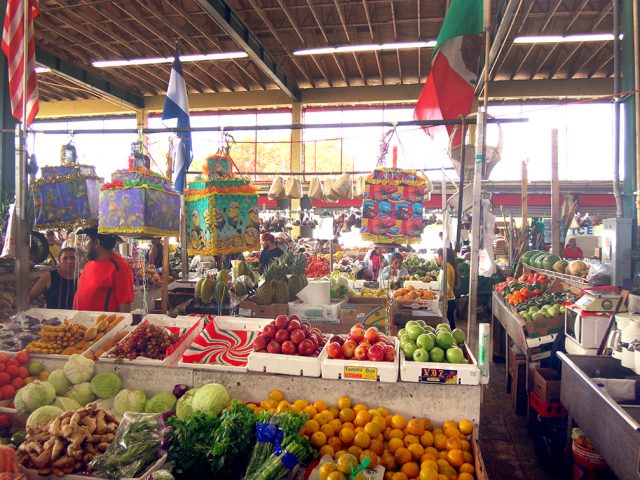 Featuring 27-acres of fresh fruit, vegetable spices, and honey from local farms, this village market opts to be great hangout place. Get here on a Sunday to feast your eyes on the array of goodies, chiefly, the fish zone, where you would get freshly caught local shrimps, crabs and lobsters.
How to Get Here
7. Get Involved in Kitetober Kite Festival at Haulover Park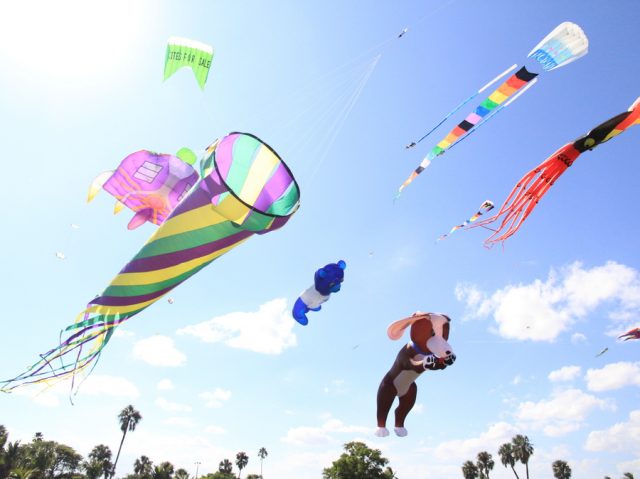 The Miami-Dade Parks and Skyward Kites host a free kite flying festival during the spring months of February every year. Be there to share the madness of watching a 30 foot flying Nemo fish or a 100-foot squid. And, if you cherish flying kites, there's the competition for adults waiting for you.
How to Get Here
8. Celebrate Halloween at Cocowalk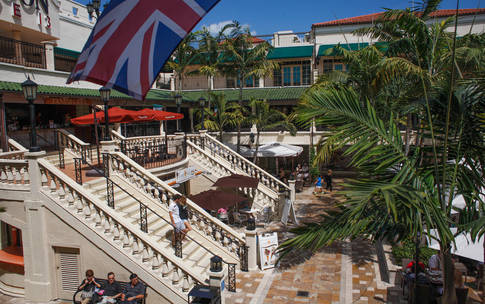 At this shopping center, a plethora of events such as a face painting, costume contests etc. are held on Halloween day and there's no admission charge levied. Breeze in with your little one and be sure he's going to love every single moment.
How to Get Here
9. Revel in a Free Kayak Tour at Biscayne National Park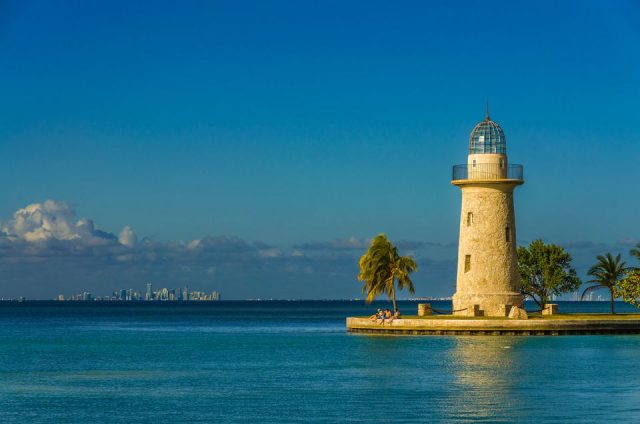 Make time to pop up at this largest marine park in the U.S and do not miss availing the free guided kayak and canoe tour, offered at Convoy Point from April to November. However, you need to make a reservation at least 7 days before venturing.
How to Get Here
10. Check out the Murals of Wynwood on Bike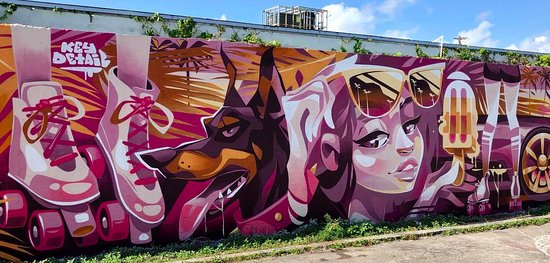 Embark on a bike tour to see Wynwood's murals and graffiti art and engage a guide if possible to know a bit about what is being conveyed by each work. Besides, a host of free events like jazz sessions, art classes etc. are also held on Wednesdays and Tuesdays. You just need to be aware of what's on.
How to Get Here
11. Have Fun at Greynolds Park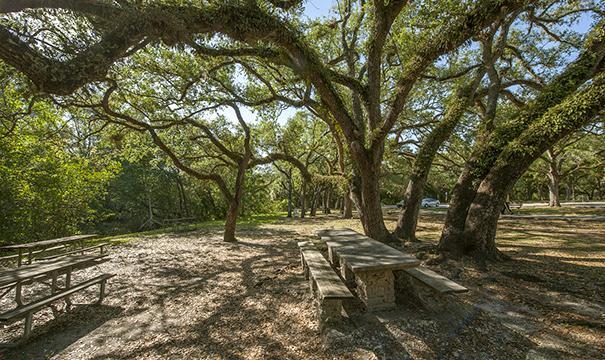 Admission to this historical park near North Miami Beach is free from Monday to Friday. So, take your family and explore its many wonders such as a lake with trails, a 46-foot high observation mound, a nine-hole golf course, a playground, restrooms, and picnic shelters.
How to Get Here
When there are no such worries about admission charges, you naturally become more relaxed and can freak out with pleasure.  After all, in today's world, free things are not that abundant. So, seek these out while visiting Miami and make the most of your trip such that whenever you remember them, you are filled with glee.