Houston is one of the most populated places in Texas, which in turn is an amazing location by the ocean, famous for its sea and lake beaches. This list is sure to ignite your passion for sea beaches, no matter you love a tranquil atmosphere away from the crowd, or a rocking beach with the best of wholesome entertainments. Check them out.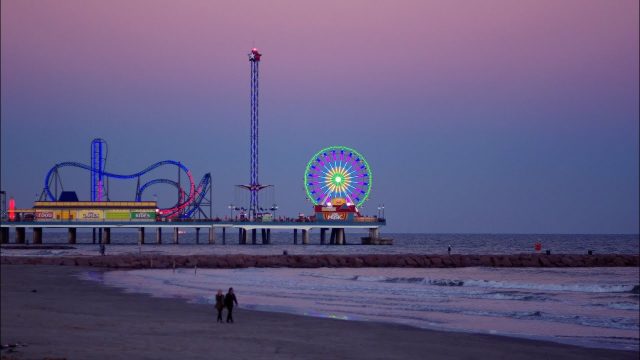 1. Stewart Beach, Galveston, Downtown Houston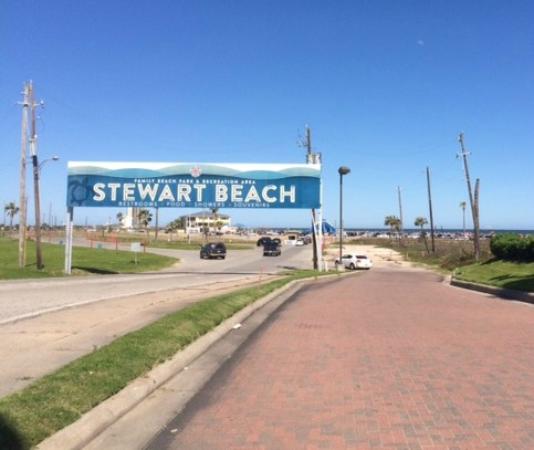 This is one of the best beaches in Houston and ranked among the top 10 US beaches in the Critic's Family Vacation Beaches in 2013. Just an hour's drive from downtown Houston, there are quite a good number of hotels around the area. It is not just a quiet beach, but also has enough provisions for those who are looking for instant entertainment. Here you will find snack bars, showers, restrooms, souvenir shops only a few minutes along the street from Galveston's Seawall and entertainment district. For a daylong drive on the beach, you will have to pay $8 only. You can also hire chairs and umbrellas to relax by the seaside.
2. Surfside Beach, Beach Dr., Downtown Houston, Texas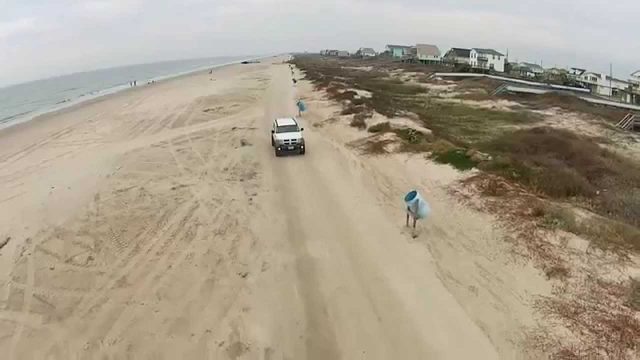 This entire area has amazing white sand beaches, and moreover, with free car parking facility. The beach town will mesmerize you with quietude and bliss, far from the maddening crowd. The town has a small population of 500, with provisions for burger bars, fresh seafood grills and so on for the visitors. Not just that, you can also opt for a resort or beach house rental while planning for a short weekend trip, or even a few days' vacationing.
Everything here is pretty inexpensive. So, those looking for an escapade to relax can easily opt for one of these beaches. You might also want to collect a $12 year-long pass to the park, while those without vehicles can enter for free. You can plan for bonfires or even a beach volleyball match, and it is also pet-friendly. In fact, the authorities will also allow your dogs (or even horses, if you have). However, there is no public restroom here.
3. Crystal Beach, Port Bolivar, Texas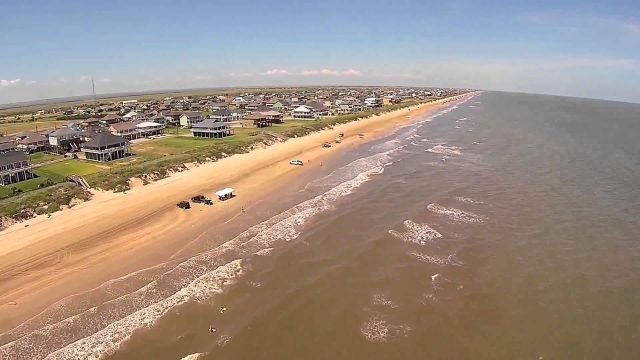 This one is a wonderful family beach with loads of things for you to do and spend time with your friends, kids, and loved ones, as well as your dog. Enjoy a beautiful view of the ocean from anywhere of the perfectly clean beach. Get your chairs, tables, umbrellas, and spend hours enjoying the spectacular surroundings with the sounds of the waves and the seabirds. There are ferry rides, good local restaurants, an RV Park, shops, and of course, the 27-mile long beach where you can drive along, or park your car on the shore itself. However, you need to collect your pass (for about $10) before you check in.
4. Jamaica Beach in Galveston County, Galveston Island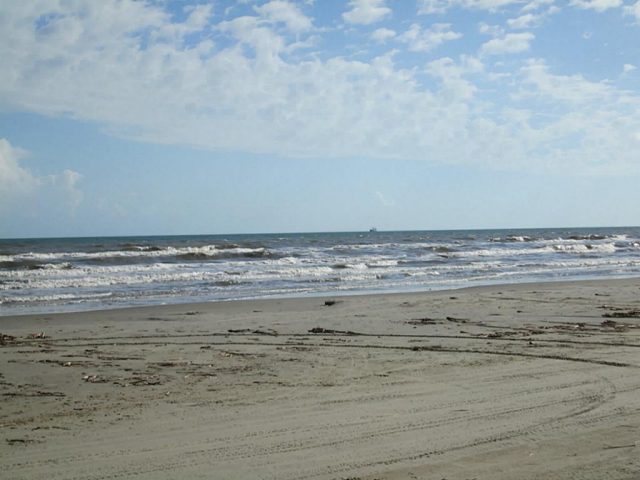 This small but nice section of the beach in the Galveston Island has access for drive-on-the-beach. Though the north side is private property, the public beach is the sand area, starting from the vegetation line and leading you to the edge of the water. Though you might not prefer parking your car right on the beach, it would surely be easy for you if you are with children or pets, or even aged people. Everything from drinking water, towels, snacks, and sunscreen, to trucks, shovels, umbrellas, and chairs are available here.
5. Sylvan Beach Park, La Porte, Downtown Houston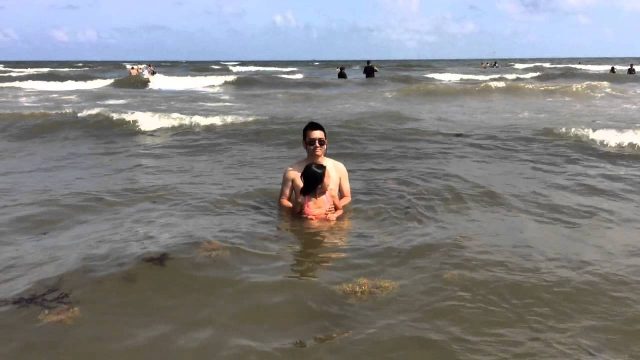 This is the closest beach to downtown Houston, taking just around 30 minutes to this amazing 32-acre park with white sand. Situated along the Galveston Bay, the place is extremely clean, and has a good view of the ocean. Moreover, the entire area has no seaweed, while the small waves of the ocean makes swimming easier. Also, you will find tennis courts, skating area, an air-conditioned compound, a large playground, as well as picnic tables. You can also collect a $4 all-day pass from Sylvan's bait and tackle shop to spend some quality time inside their large fishing pier. There is also a provision for a boat ramp to give you easy access to the nearby bay.
6. East Beach, Boddeker Road, Galveston, Texas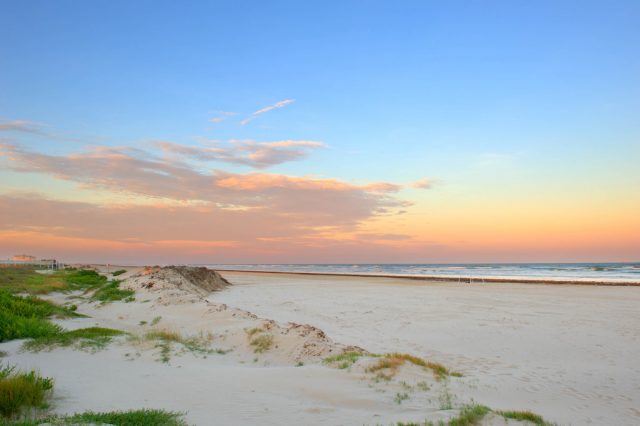 If you are a fun-loving person, a lover of happening things like live fests, performances, and entertainment, then East Beach is the ideal destination for you! Famous for festivities and lively entertainment, this is the only beach around downtown Houston where alcohol is also permitted.
Regular festivals, volleyball tournaments, live bands, and, most interestingly, a yearly sand castle competition are held here. If you are tired and hungry in the middle of enjoying things around, you will also find food trucks and vendors to satisfy your stomach, and rental chairs and umbrellas to busk or just sip a juice in style, sitting pretty by the sea shore. Other than that, you might also want to hire parasail and Jet Ski as well. If you'd like to park your car close to the beach, you need to spend $8 for that. However, you can also park for free, if you are ready for a short walk down the road.
7. West Beach in Galveston County, TX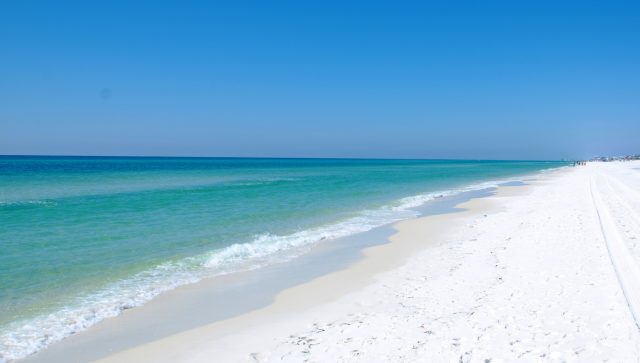 To reach the West Beach, you need to drive down to Seawall where you will come across quite a few signs for 'Beach Access' on your way. Since this beach is not much known, you might need to find an access according to your convenience as some have an entrance fee, some have a parking lot, but your car won't have an access to the beach, while through the others, you have access to taking your car on the beach. Nothing is restricted here, from playing, searching for hermit crabs, making castles, having snacks, and picnicking.
8. Hippie Hollow Island Nude Beach, Lake Travis, TX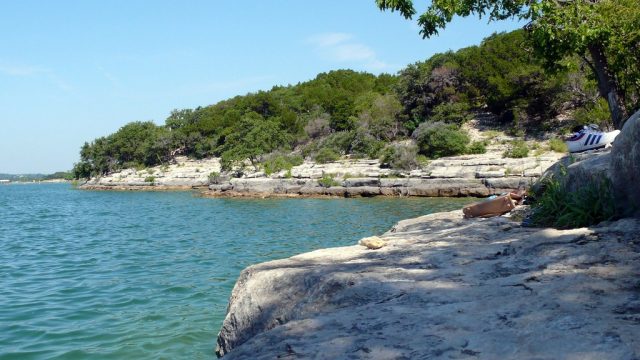 The only official nude beach in the state, Hippie Hollow at the popular Lake Travis, this is a truly aesthetic spot with slabs of rock that you and your friends can use for a warm and lovely sun bath, and then, slide into the lake for swimming. There are all facilities available, starting from restrooms, and drinking water to garbage bins close to the lake. However, keep in mind that your freedom to be in your birth suit doesn't apply to the parking lot or the adjacent area. So, keep your clothes on before you actually enter the park premises. There is also an entrance fee applicable, and the site has a perfectly safe and comfortable nudist atmosphere.
We must also mention that this list brings you the latest and updated names of beaches that are open to the public, since some are also closed at the moment (like the once-popular Banana Bend Beach). Nonetheless, if you are a sea or beach lover, you must not waste your time and pack up your bags right now. Enjoy!