Utah, a state in the Western part of the United States is renowned for its geographical diversities because of the mountains, dunes, deserts, forests and of course a large number of deep blue lakes present here. If you are planning a vacation to this place in summer and have a knack for a whole lot of water sports, then the numerous lakes of Utah would certainly not dissatisfy you. Read on to know the exciting list of lakes the state has along with the activities you can avail here.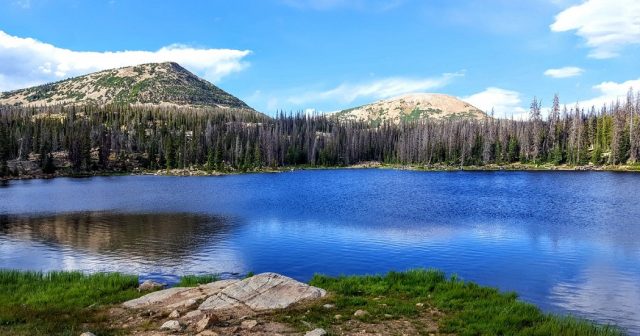 1. Bear Lake, Rich County
Situated on the Utah-Idaho border, this freshwater lake is more than 250,000 years old. Donald McKenzie, its discoverer, initially named it Black Bear Lake. Stretched over an area of approximately 28,000 hectares, it is elevated to about 1,800 meters. Its spectacular turquoise blue color due to the limestone deposits suspended in it earns it the name the Caribbean of the Rockies. The Annual Raspberry festival held in the Garden City, located on the shores of this lake, has many visitors every year. Though most people prefer visiting the lake in summer, probably between June and early September because of the excellent, calm weather, winter would be a preferred time if you are on the lookout for snow sports in the nearby Beaver Mountains situated to the west of the Bear Lake.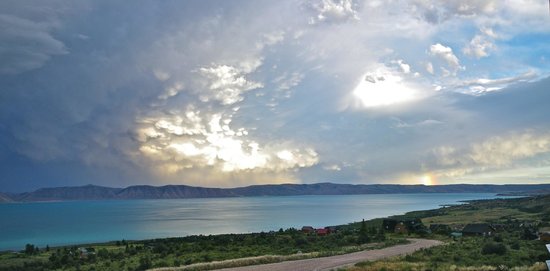 Activities: Boating, swimming, camping, water skiing,  and golfing (at the Bear Lake golf course) and fishing (whitefish, rainbow trout, cutthroat trout, and mackinaw trout). Rental services available there provide for fishing boats, canoes, kayaks, and power boats.
2. Great Salt Lake, Box, Elder, Tooele and Weber Counties
Known to be the largest of all the saltwater lakes in the Western Hemisphere, the Great Salt Lake has been in existence for a long time. Species of birds like waterfowl and shorebirds are known to be present here, making it a perfect spot for birdwatchers.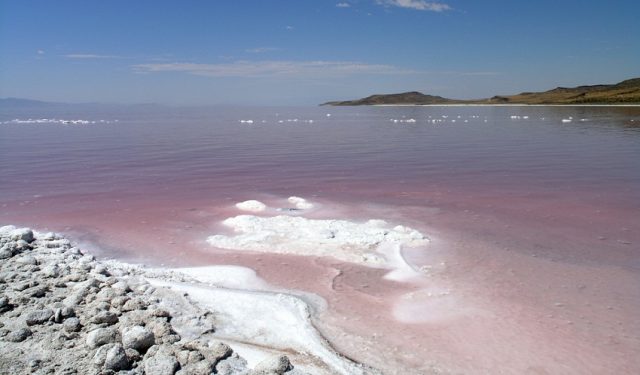 Activities: Bird watching, kayaking, swimming, camping, and sailing.
3. Fish Lake, Sevier County
A large freshwater lake, situated in the Southern Wasatch Plateau area of Utah, it is located within the Fishlake National Forest. Being 6 miles in length and 1 mile in width, this beautiful lake is home to a whole lot of fish like the splake, rainbow trout, lake trout, tiger trout, brown trout, yellow perch, and kokanee salmon. Summer would be pleasant, but if you want to experience the scenic beauty of autumn, then fall (middle of September to the first half of October) is the best time to visit.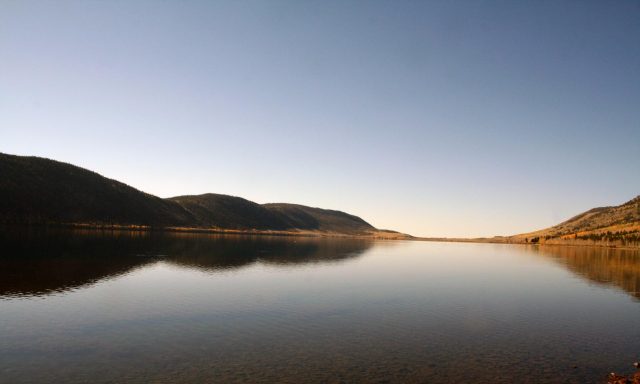 Activities: Camping (29 developed and 9 underdeveloped campgrounds), fishing, motorized as well as non-motorized trails, elk hunting, cycling, and hiking. Ice fishing, snowmobiling, and country skiing are the common activities to avail during winters.
4. Mirror Lake, Duchesne County
Located high in the Uinta Mountains, it offers a spectacular scenic beauty, also being popular for fishing and a host of other recreational activities. A Forest Service Campground is present at the vicinity of Mirror Lake having about 94 campsites (single and double) with latrine facilities, tent pads, and utility tables. The Mirror Lake Highway is the only available path to access the lake that is opened during the summer months. You can come here in the hot season though the temperature remains comparatively low throughout dipping to 30 °C.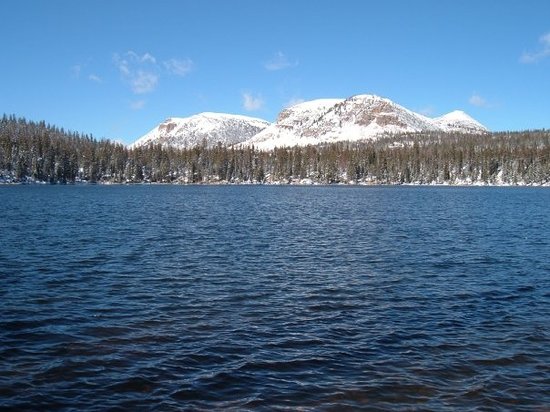 Activities: Non-motorized water crafts like kayaking and canoeing, fishing (rainbow trout, tiger trout, and brook trout), biking, horseback riding, and hiking. Trails to nearby locations like the Scudder Lake, Fehr Lake, and Bald Mountains begins outside the Forest Service Campground and can be availed.
5. Silver Lake
This beautiful lake noted for its serene appearance and scenic beauty is located on top of the Big Cottonwood Canyon. One of the striking features is its mile-long boardwalk for the convenience of the young, old as well as those with disabilities equipped with essential amenities like picnic tables, benches as well as docks for fishing. Spring, summer, and fall are the best times to visit the lake and its surrounding areas especially if you want to go on a hiking trail, while in the colder months it is covered with snow, favorable for skiing and other snow sports.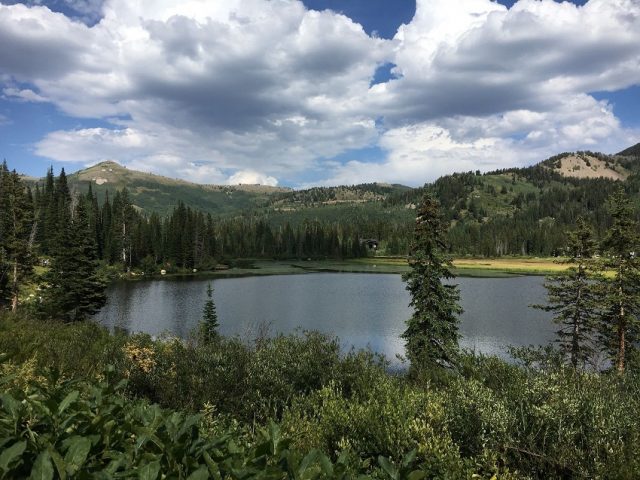 Activities: Fishing, hiking, skiing, and boating.
6. Lake Powell, Garfield, San Juan, Kane, Coconino County
Located in the border of Arizona and Utah, it is one of the favorite vacation spots, thronged by more than 2 million people in a year. Early summer is pleasant though late summer can be exceedingly hot. However, fall is the best time for you to witness the beauteous landscape.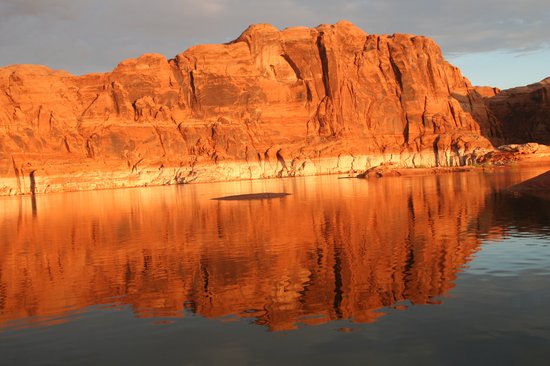 Activities: Boating, swimming, camping, and hiking because of the blue water and sandy beach.
7. Navajo Lake, Kane County
A small reservoir in the southern part of Utah, this wonderful lake developed when lava flowed along the eastern part of the valley. Lava beds are still present in the Navajo Lake region as well as the adjacent Duck Creek region in the Kane County. Though summer would be a good time, you can also go there in winters if you want to engage yourself in a whole lot of snow activities. The Navajo Lake Lodge is located to the western part of the lake, presently having 11 cabins all of which contain beddings, towels, and kitchen essentials.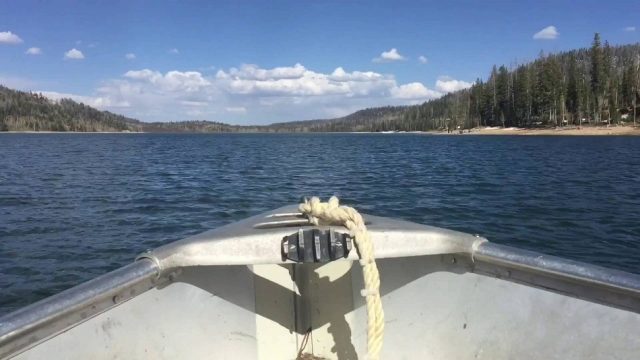 Activities: Recreational activities include boating, hiking, fishing, swimming, and camping.
8. Moon Lake, Duchesne County
Said to be the largest water body in the Uintas Mountain, the Moon Lake is popular for its picturesque sceneries of aspens and pine trees surrounding the mountainous terrain. The recreational services here fall under the U.S. Forest Service's jurisdiction since this lake adjoins the Ashley National Forest. The months between June and September are the best time to visit.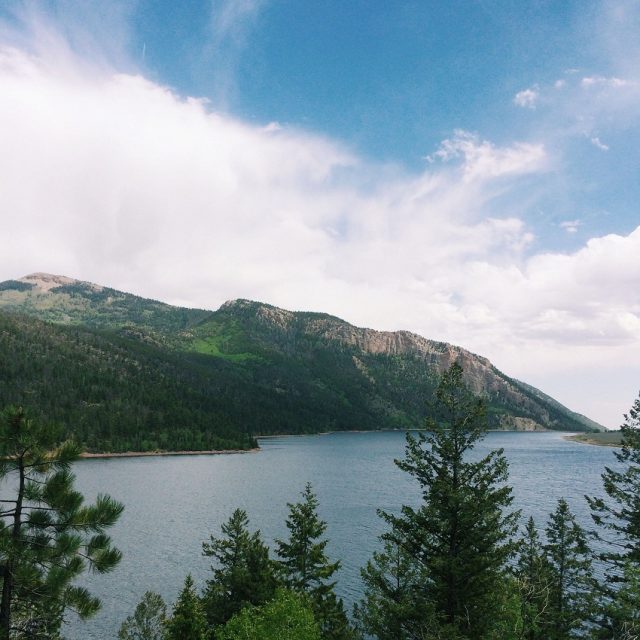 Activities: Boating, camping, fishing, hiking, horseback riding (trail along the Ashley National Forest), and picnicking.
9. Cecret Lake (Secret Lake), near Alta city
Cecret or Secret lake as it might be spelled is situated in the Albion Basin in the city of Alta, also incorporated within the Wasatch National Forest. You would find quartz monzonite surrounding the areas adjacent to the lake, though people mistake it for granite because of its similarity in appearance. This is also said to be a watershed since it provides drinking water to the Salt Lake region.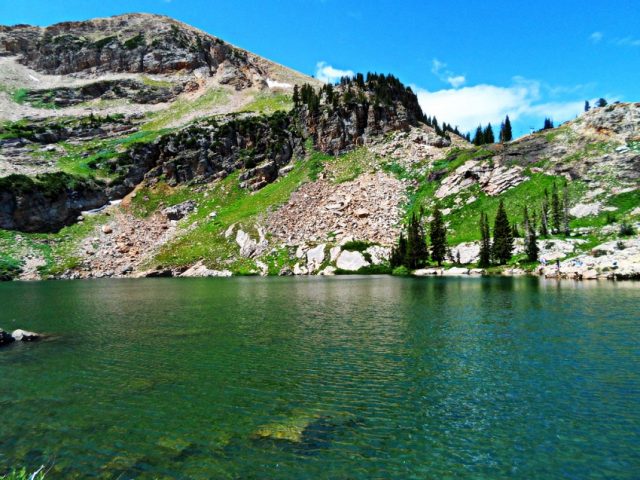 Activities: Besides admiring the abundant flowers blooming in the Albion Basin during the second half of July and beginning of August, one could go on a hiking trail to the nearby areas like the Sugarloaf Mountains located at the height of 11,051 feet from where you would get a spectacular view of this lake. Camping and boating are the other activities to pursue. Since the Snowbird and Alta ski resorts are located nearby, a lot of winter sports would also be available.
10. Lake Blanch, Salt Lake County
A picturesque lake with ecstatic scenic beauty, it surrounds the Wasatch Mountains, also having two other lakes (Florence and Lillian) nearby. The beautiful wildflowers and the lush green forests indeed add to its splendor.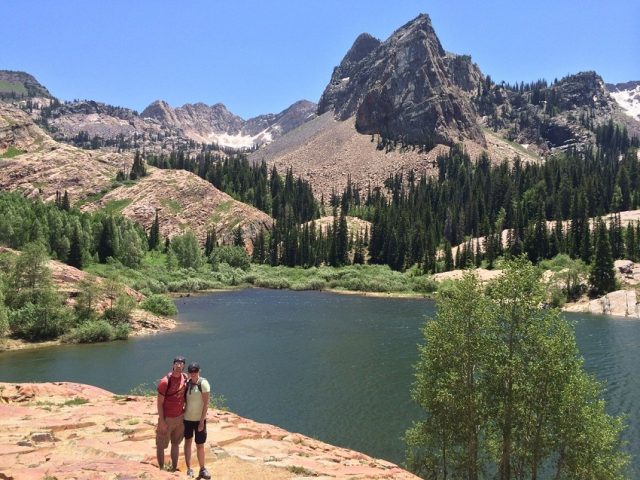 Activities: Fishing, boating, hiking and picnicking.
11. Blood Lake
This is a small lake with clean blue, chilly water, serving as a perfect way to refresh yourself in the hot summers. Its spacious banks have flat openings where you could take a sunbath, while the array of trees is apt for tying a hammock and enjoying a swing. The Blood Lake Trail, located on the top of the Big Cottonwood Canyon is perfect for hiking, particularly in fall, late spring and early summer because of the beautiful landscape around.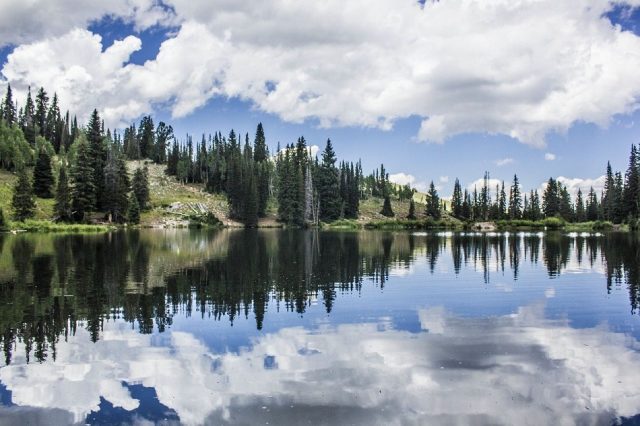 Activities: Hiking, swimming, picnicking.
12. Dog Lake, Salt Lake County
Another famous lake with its mesmerizing beauty, located in between the Big Cottonwood and Mill Creek Canyon. If you are on a hiking trail to any one of these canyons, the lake can be accessed from there. You can take dogs while going on a trail to the Mill Creek Canyon, though not on the Big Cottonwood Canyon. July to August is a good time to visit the lake and go on a trail if you wish to see the wildflowers on both sides, while September end would give you perfect fall view.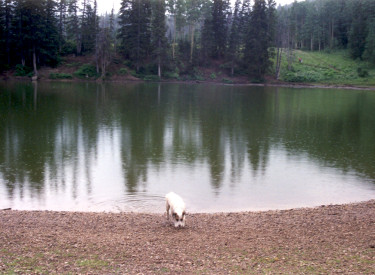 Activities: Swimming, camping, and hiking.
13. Panguitch Lake, Garfield County
Panguitch Lake was initially a fishery by the Paiute Indians and its name in the local language means big fish. This lake drains its water in the Sevier River. Situated within the Dixie National Forest, it has some noted national parks and monuments at its proximity.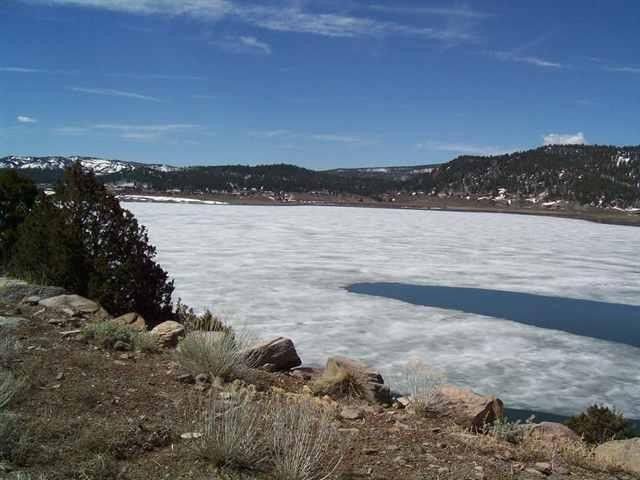 Activities: Hiking, fishing, boating horse riding, and mountain biking.
14. Blue Lake, Tooele County
A big sized geothermal pond, having a depth of about 60 feet and an elevation of 4300 feet above sea level. The water remains warm throughout the year, making it an ideal place for scuba diving. Dive training programmes like those conducted by the University of Utah is held here in the weekends. The best time to dive is early spring or late fall since the water remains fresh then and is devoid of summer insects.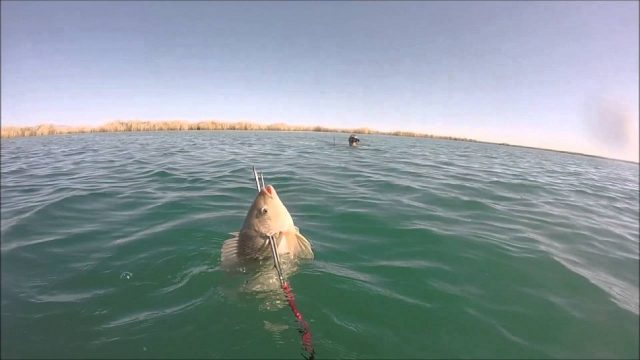 Activities: Scuba diving, fishing (6 fish per limit for bass, 50 fish per limit for bluegill and unlimited fishing for tilapia), and waterfowl hunting. A thermal spring located at the bottom of the lake is an interesting site to visit for the divers.
15. Lily Lake, Summit County
Situated at the Uintas Mountains near the Kamas city in the southwestern Summit County, the Lily Lake is an ideal fishing hub with the rainbow and brook trout found here. The area surrounding the Uintas mountain is embraced with snow, apt for skiing, snowshoeing, and snowmobiling.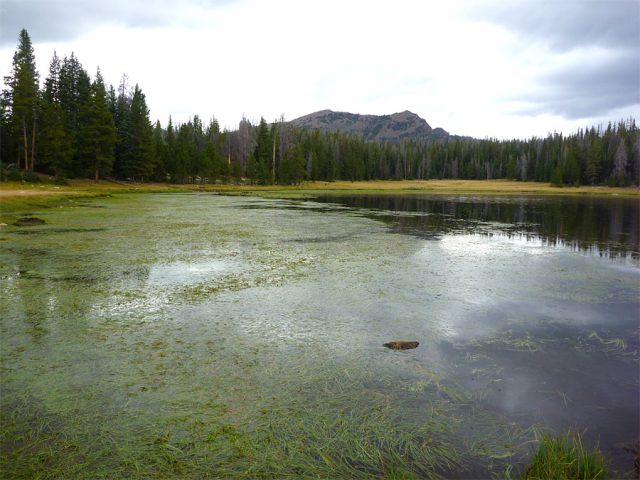 Activities: Fishing, skiing, and boating.
16. Trial Lake
The trial lake attained its name from the trial dam that was built in 1889 to relieve the farmers of the water problem during summer time. The Trial Lake campground is situated adjacent to this lake, providing a host of recreational activities.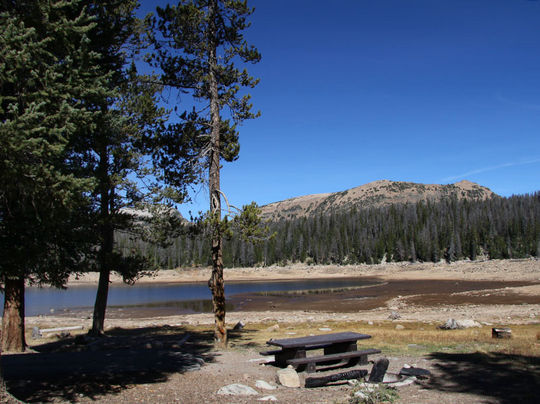 Activities: Camping (in the surrounding areas), fishing, biking, and horse riding.
17. Island Lake, Daggett County
Located in the high Uintah Mountains on the Provo River this lake is easy to reach. Hiss is an interesting hiking ground covering a distance of about 7 miles which requires no permit.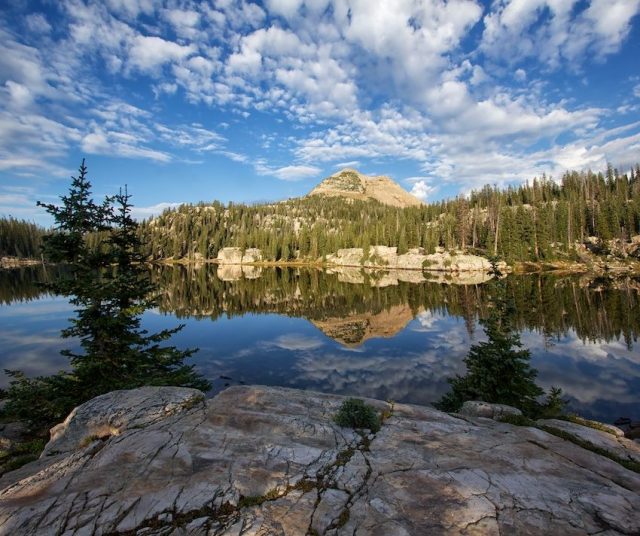 Activities: Hiking, camping, boating, and fishing.
18. Electric Lake, Castle County
Located on the Hunting Creek, lying high to the eastern slope of Wasatch plateau, this is a big reservoir constructed in 1974 when a dam had been built to collect the waters of Coal Creek, Boulger Creek, Huntington Creek, as well as a few streams. This lake is cold and chilly throughout barring a month or two during summer time. The terrain adjacent to the lake is exceedingly beautiful particularly in autumn since it is surrounded by maple, oak, aspen, and pine. The lake also has two campgrounds located near it, where camping is permitted in lieu a fee.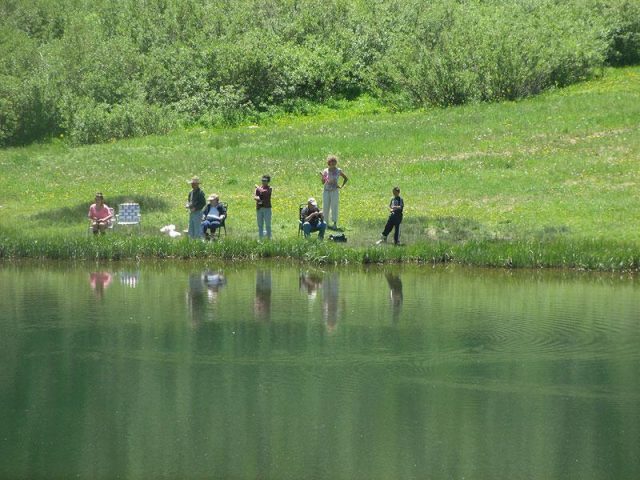 Activities: Kayaking, canoeing, fishing (though a license is needed), and camping.
19. Lincoln Beach, Spanish Fork
Situated on the shore of the Utah lake, this is a marina providing a host of activities for the benefit of the locals. There are provisions for camping, boating and fishing and entry is on a first come first serve basis. It is even equipped with a refueling station, the only public marina to have this provision, where one can fill the gas tank of their watercraft or boat.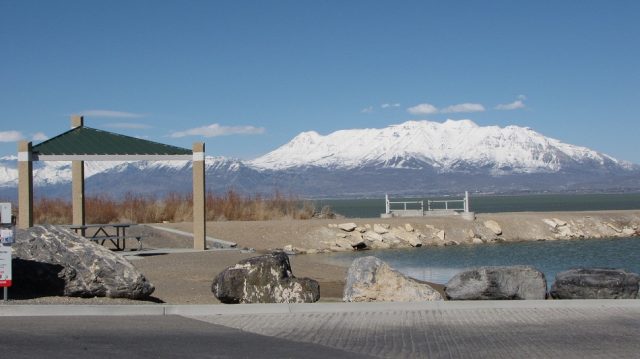 Activities: Camping, boating, and fishing, though swimming is not permitted.
20. Ruth Lake
Situated in the Uintah mountains, this is a magnificently beautiful lake because of the wildflowers and scenic beauty. The Ruth Lake Trail is apt for those looking for a family adventure with kids, and it can be covered in less than an hour's time.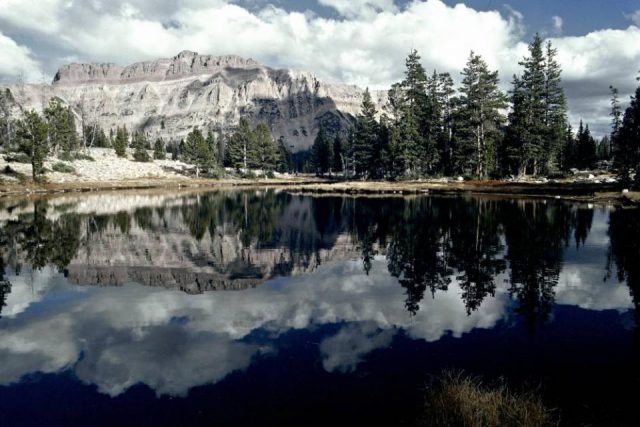 Activities: Hiking and camping.
21. Maple Lake, Utah
This is a small, shallow lake, situated in the Payson Canyon, also an ideal spot for fishing smaller species like rainbow and brook trout.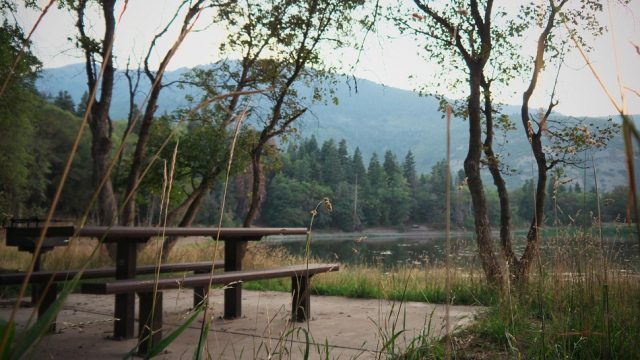 Activities: Floating, rafting, swimming, fishing, kayaking, and camping.
22. Utah Lake, Utah County
This freshwater lake located along the Utah Valley, adjacent to the Provo-Orem metropolitan region is of a shallow nature. It has a lot of marinas with the main one being located at the Utah Lake State Park in its eastern shores. The other marinas are American Fork, Lincoln Beach, Lindon Beach, and Saratoga Beach. It is an immensely popular place of sight-seeing as it is close to the Provo-Orem area.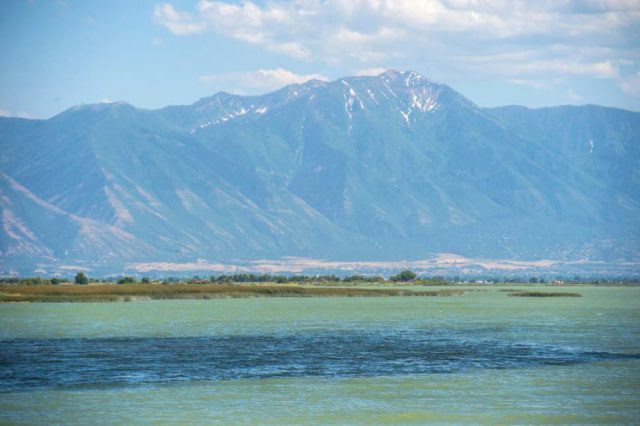 Activities: Fishing, camping, boating, picnicking, and water skiing are popular in summer while ice hockey, ice skiing, and ice fishing are famous in winter.
23. Strawberry Reservoir, Wasatch County
A big reservoir in the state of Utah it is a famous site for fishery receiving about 1.5 angling hours on a yearly basis. Situated in the Strawberry Valley, it is a home to fishes like the crayfish, rainbow trout, kokanee salmon, and bear lake cutthroat trout.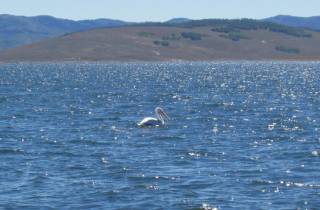 Activities: Fishing (for which it is highly popular), camping as well as snowmobiling and ice fishing in winters as there is a lot of snowfall during this time.
24. Sevier Lake, Millard County
Lying in the lower region of Sevier Dessert, this lake remains dry for most parts of the year. The spectacular view surrounding it makes it a preferred place to visit.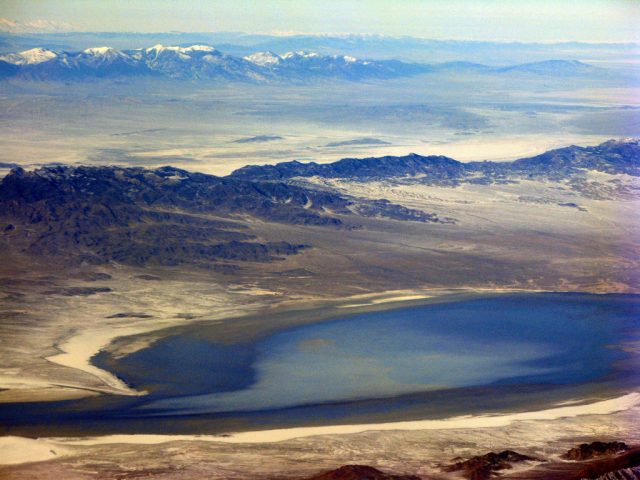 Activities: Camping and hiking in the surrounding areas.
25. Desolation Lake, Utah
This lake with its bluish-green waters is a scene of ecstatic beauty as adjacent to it is situated a host of trees like aspen and pine. Located in Mount Olympus, it can be hiked throughout the year and reached within a span of two hours.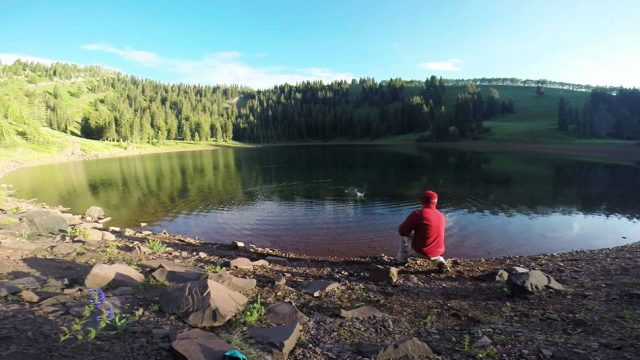 Activities: Hiking, camping, fishing.
26. Pine Lake, Garfield County
A cool, refreshing lake, located at an altitude of about 75,000 feet, surrounded with white cliffs, and red rocks, which add to its beauty. Adjacent to it lays a campground surrounded by a woody forest of ponderosa pine.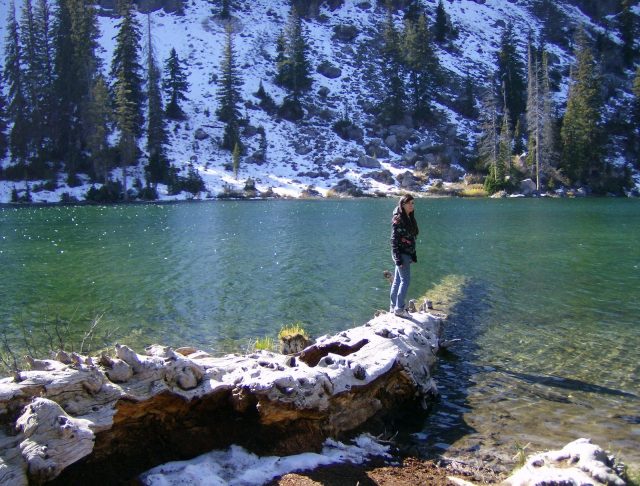 Activities: Hiking, camping, fishing and canoeing (power boats not allowed).
27. Long Lake, Utah
A picturesque lake located in the Uinta Mountains at a height of more than 10,000 feet which can be reached in a short span though, quite unlike its name. Species of brook and cutthroat trout are often found here.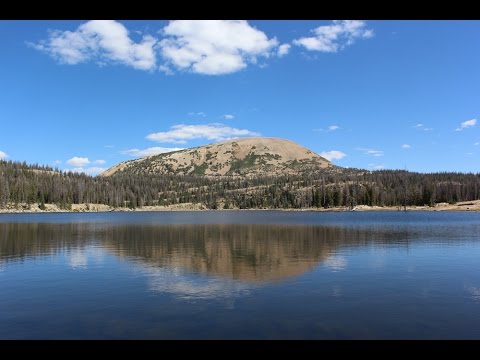 Activities: Hiking, boating, and fishing.
28. Deer Creek Reservoir, Wasatch County
Covering an area of approximately 1200 hectare, it is one of the key attractions of the Deer Creek State Park which also has 75 campsites, many picnic spots, and two boat ramps. Fishes like rainbow trout, yellow perch, brown trout, common carp, smallmouth bass, and largemouth are found here.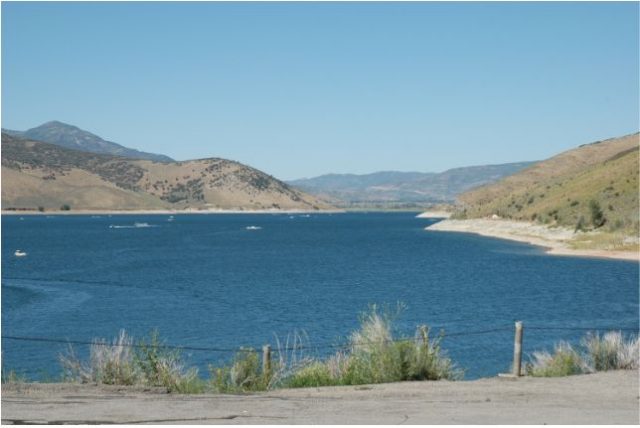 Activities: Fishing, boating, water skiing, camping, hiking, and swimming.
29. Flaming Gorge Reservoir, Daggett County
Situated on the Green River, a part of this reservoir is also shared by the state of Wyoming which is a neighbor of Utah. This reservoir and its surrounding lakes are home to a lot of fish like brown trout, lake trout, rainbow trout, and Colorado River Cutthroat trout.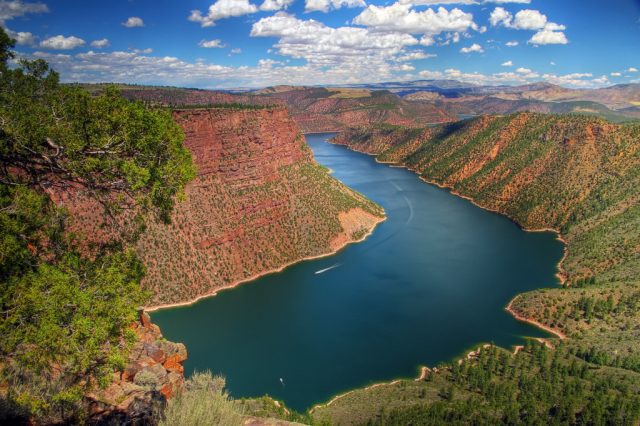 Activities: Besides fishing and boating, one can also camp in the areas nearby the lake in exchange of a fee. Windsurfing, cross-country skiing, backpacking, and snowmobiling are the other activities, especially in the cold months.
30. Jordanelle Reservoir, Wasatch County
Drained and nourished by the Provo River, this serene lake has the Mount Timpanogos at the backdrop. The Jordanelle State Park abounds this reservoir where there is a scope of a whole lot of recreational activities.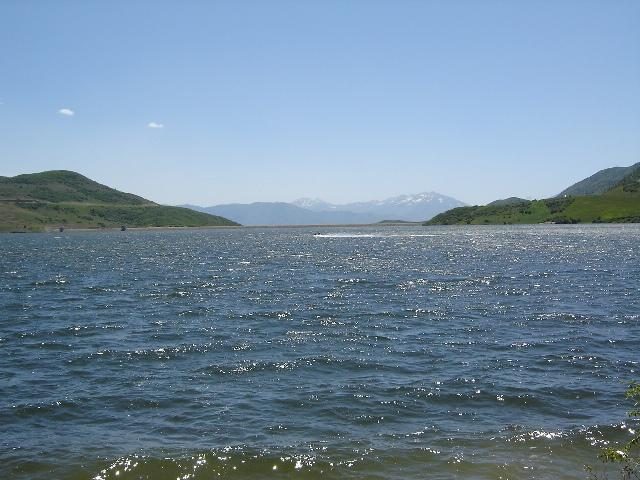 Activities:  Swimming, boating, hiking, camping, and fishing (bass, perch, and trout being the common species). Marathons and triathlons are hosted during the summer months in the park.
Apart from the list mentioned above, there are many more picturesque lakes Utah boasts of like the Spring Lake Quail Lake, Mona Lake, Maple Lake, Lake Catherine, and the list is unending. For a fulfilling summer vacation with family or an exciting winter in the snow, visiting the lakes of Utah and exploring its surrounding areas is certainly a mandate.