It's not always easy to come by opportunities of uninterrupted and quality enjoyment. So, when the time is ripe, and you can no longer take in the aridness of mundane life, make a dash to the Midwestern state of U.S, Ohio that housing a multitude of exciting amusement parks is sure to erase all traces of weariness in no time at all.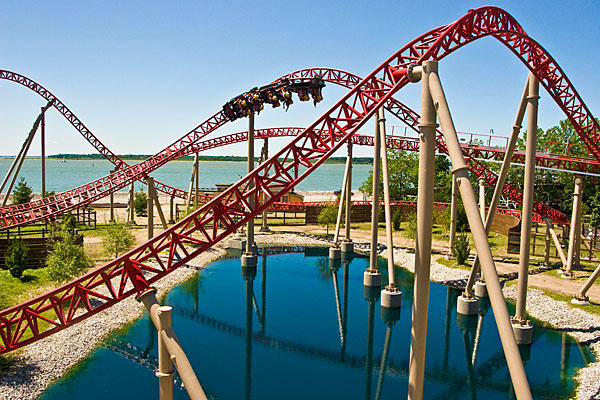 1. Cedar Point, Sandusky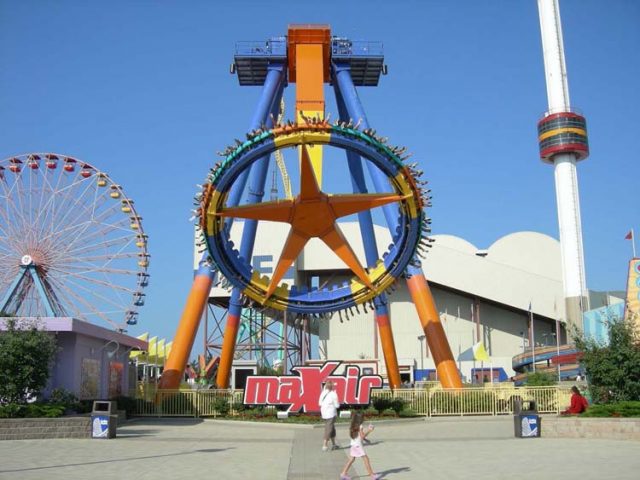 With jaw-dropping roller coasters like Top Thrill Dragster and Millenium Force, this second oldest amusement park of the world in northern Ohio, covering 365 acres, has aptly earned the tag of being "The Roller Coaster Capital of the World". Its water parks such as Castaway Bay Indoor Water Park Resort and Soak City are equally alluring.
How to Get Here
2. Kings Island, Mason
The incredible line up of coasters of this 364-acre amusement park can very well meet the expectations of aspirants of all ages. Gear up for the classic, The Beast and Banshee ride or The Adventure Express to cherish some irreplaceable moments or summon your courage for witnessing its unique collection of 65 life-sized animatronic dinosaurs. However, if you intend to get enticed by something sinister, visit its sprawling grounds after the darkness falls, for the site is supposed to be haunted by some spirits like the "tram girl" or the "racer boy".
How to Get Here
3. Coney Island, Cincinnati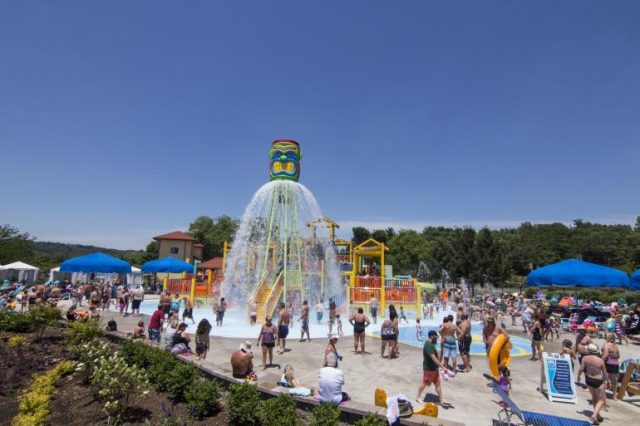 Embark upon the Python roller coaster or splash in the massive Sunlite Pool of this park that established way back in 1887, claims to be the biggest one in Ohio after the abandoned Geauga Lake Park in Bainbridge Township and Aurora.
How to Get Here
4. Jungle Jack's Landing, Powell near Columbus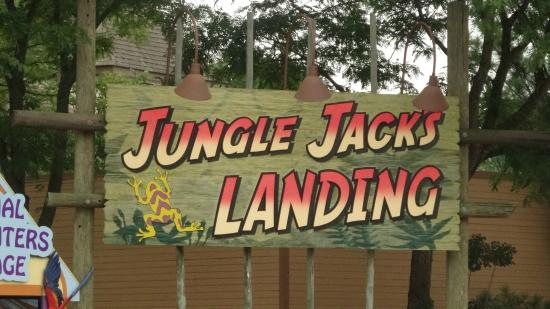 If you want to get high on thrilling rides as well as please your senses by pleasant sounds of a host of animals, this safari-themed park, a part of the Columbus Zoo ought to be your ideal destination. Come fast to give your kids an ideal outing.
How to Get Here
5. Memphis Kiddie Park, Cleveland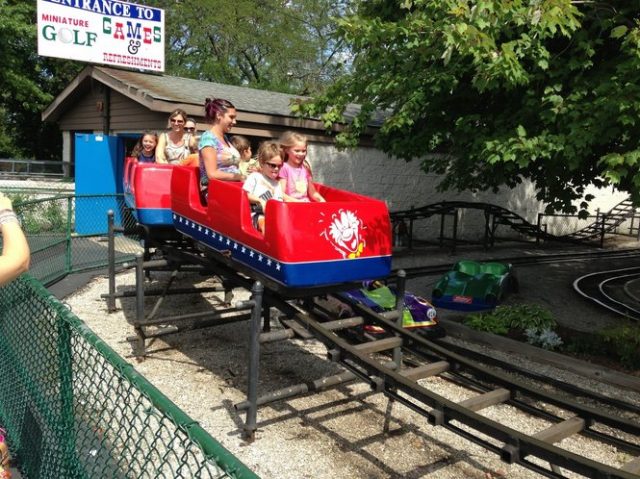 Families having kids from 2 to 5 years old may find this park in Brooklyn very convenient. Built in 1952, its main attraction is a kiddie roller coaster beside others.
How to Get Here
6. Troy Aquatic Park, Dayton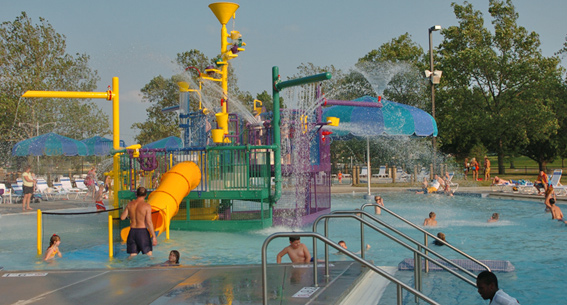 To get relief from the scorching rays of the sun, head off to this modern waterpark this summer. With 2 mammoth water slides, a heated baby pool, drop slide, etc., nothing can be better than surrendering yourself to its charm even if momentarily. There are colossal grassy areas too – perfect hangout zones for sunbathers.
How to Get Here
7. I-X Indoor Amusement Park, Cleveland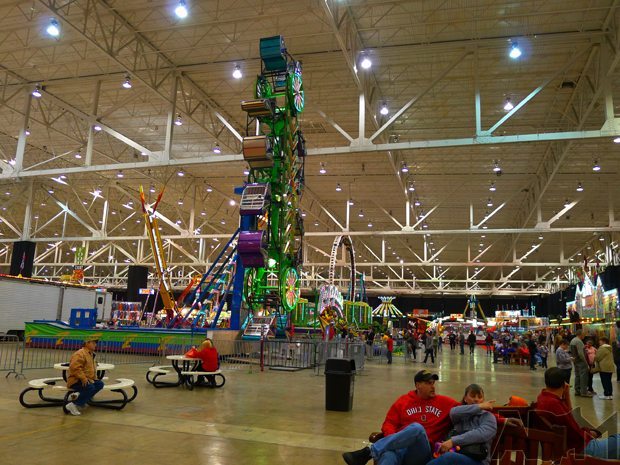 Strewn with impressive rides, ingenious games, and unraveled attractions, this one is sure to turn all your dreams of an ideal trip come true. Dig into some delicious delicacies at its notable food joints.
How to Get Here
8. Tuscora Park, Dover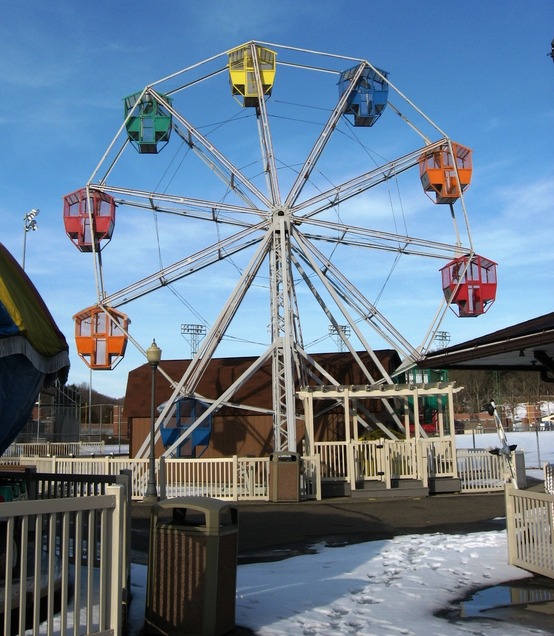 There are 3 pools, a year-round picnic spot, vintage amusement rides, breathtaking lush hillsides and much more in this beautiful park around Zanesville in New Philadelphia. Engage your kids in swimming or a session of miniature golf, while taking copious delights of its wonders.
How to Get Here
9. Castaway Bay, Sandusky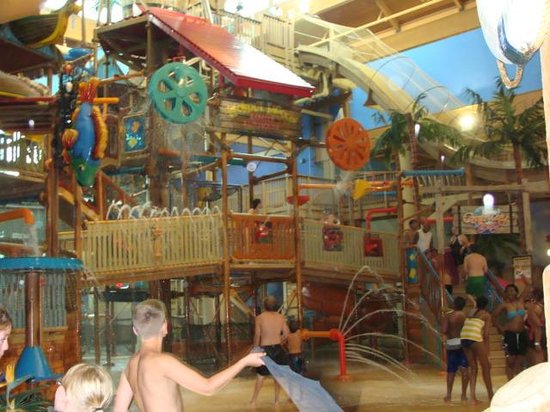 If water sports form your coveted realm, look no further than this tropical-themed indoor water park resort that is owned by Cedar Fair.  Explore its 6,000-square-foot game room, retail shops, and tempting restaurants extensively for quenching your thirst of regalement.
How to Get Here
10. Adventure Zone, Geneva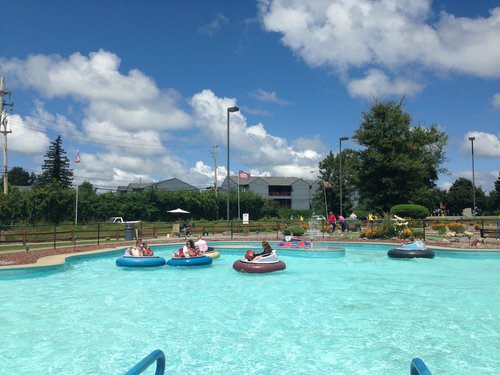 This not too large park promises a lot of entertainment in the form of bumper boats, go-carts, climbing walls etc. One of the most appreciable factors is its clean ambiance and friendly staff. So, go for its charms without wasting much time.
How to Get Here
11. Stricker's Grove, Hamilton
You may rent this park near Ross if you plan to hit it with a large group, as it is owned and operated by a family. The timing is from mid-May to early October, and the number of inmates must not exceed 500. Go for rides like Kiddie Whip Cars, Boats and Rockets for relishing some unforgettable moments.
How to Get Here
12. Kalahari Resorts, Sandusky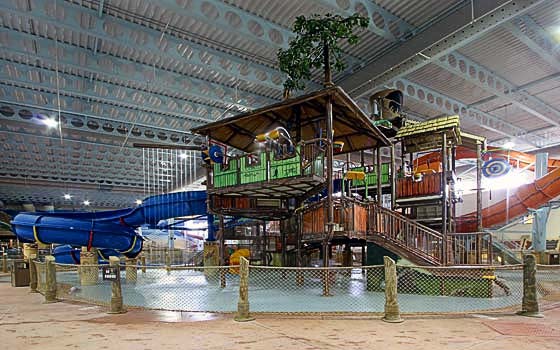 Featuring an array of rides and slides in its Indoor and Outdoor Water Parks as well as its Outdoor Adventure Park, Kalahari Resorts is ideal for all ages, right from toddlers to the aged. Further, ladies may rejuvenate themselves in its spa and salon if they do want to inculcate a bit of freshness in their trip.
How to Get Here
13. Jeepers Indoor Amusement Park, Cleveland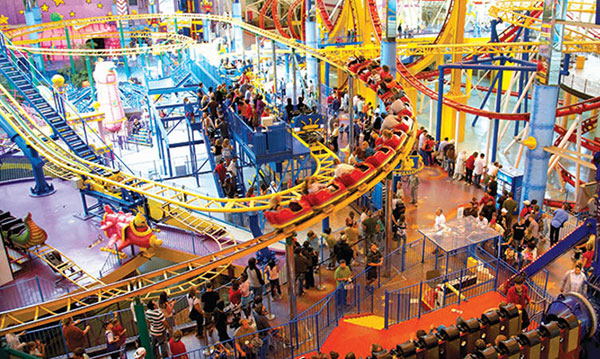 Extending over 20,000 sq ft, this park is a one-of-a-kind destination for families. Have fun either going on its rides or playing arcade games and if you are dog tired after a hectic day, gorge some goodies at its numerous food joints.
How to Get Here
14. Zoombezi Bay, Powell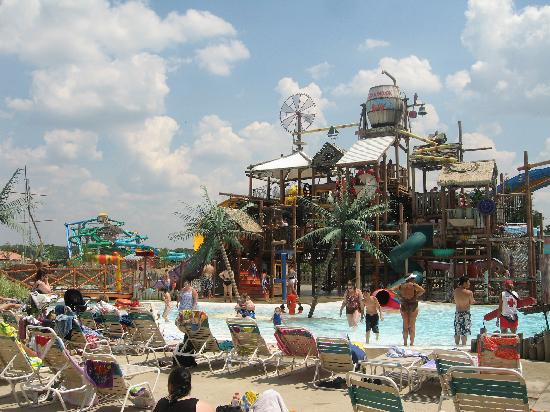 This one of 22.7 acres, near Newark, was built on the site of the former, Wyandot Lake Park by the Columbus Zoo and Aquarium. At present, with rides like Wild Tides, Roaring Rapids, and Baboon Lagoon, it is an enormous hit, fetching nearly 400,000 visitors annually.
How to Get Here
Besides these, there are a sizable number of other amusement parks in Ohio like Americana Amusement Park in Middletown, Euclid Beach Park, on the shore of Lake Erie in Cleveland, Chippewa Lake Park in Medina County, Aquarium Adventure Trail in Toledo those were immensely popular in their hay days, but stands closed and abandoned now due to diverse factors.
The amusement parks in Ohio no doubt bestow a chance of revisiting childhood. However, lost in a spree of having unlimited fun, many times we tend to overlook the danger lurking inside them. In 2017, a deadly accident occurred in Ohio's State Fair. A ride named Fire Ball at Ohio's State Fair malfunctioned, resulting in the death of one young man. The concerned authority solemnly pledged of having inspected each and every part with sincerity, but all his assurances could hardly give back the life that had been lost. Hence, before surrendering yourself to having unbridled merriment, see to it that you are safely secured so as not to invite such tragedies again.