37. Chorizo Rellenos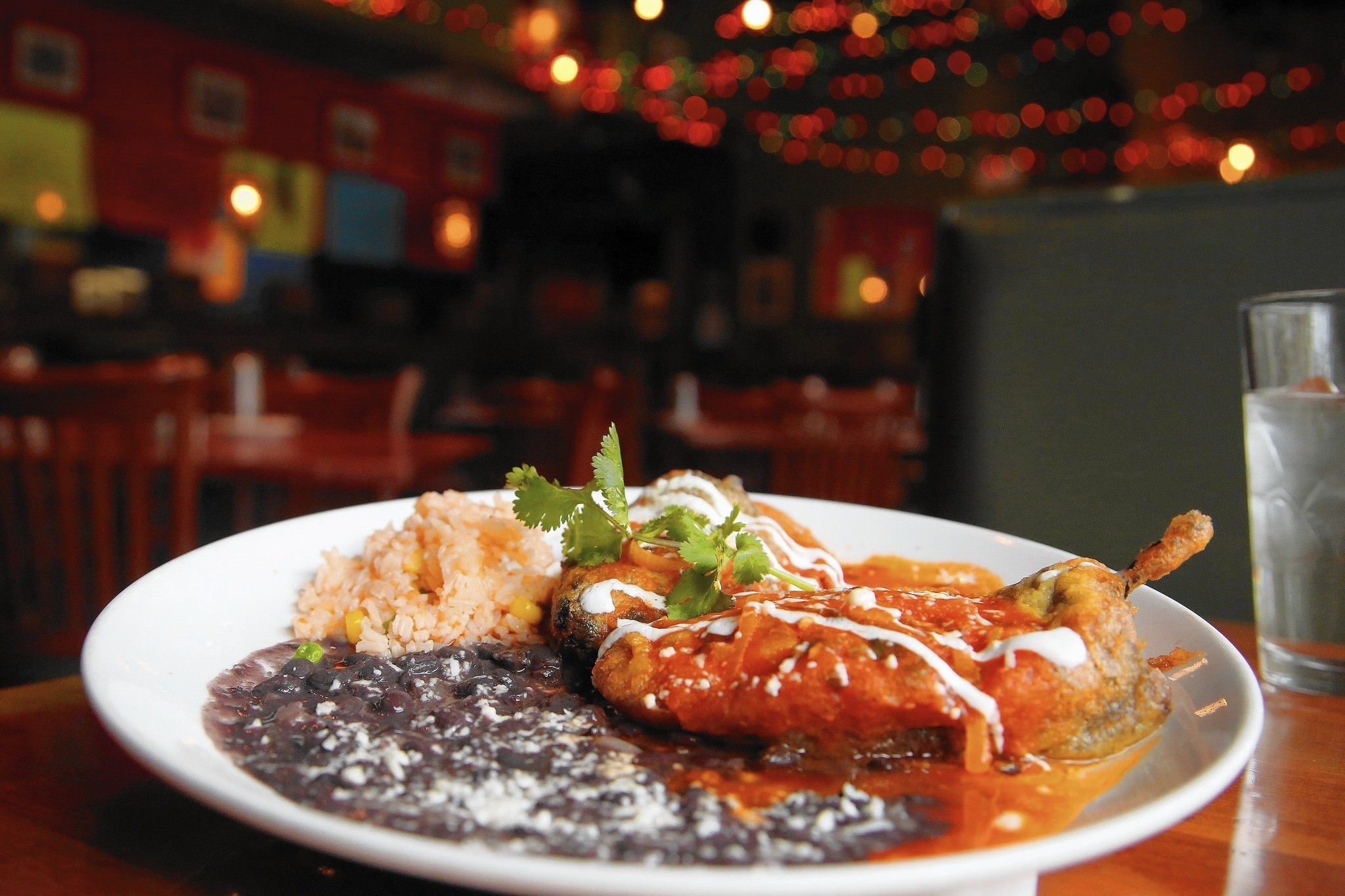 What is it: The Chorizo Rellenos is an extraordinarily flavorful, mouthwatering, well-crafted Mexican classic. Your placa arrives stacked with two enormous, grilled Poblano peppers loaded down with exquisite chorizo and melted cheddar, then fried and soaked with a chipotle-tomato sauce. The addition of the super smoky sauce and the blend of tastes and textures make this a seamless ride of intense flavor.
Where to eat it: 1055 W Bryn Mawr Ave, Chicago, IL 60660, United States.
Website: Edgewater Mexican Cafe
38. Gelato Sandwich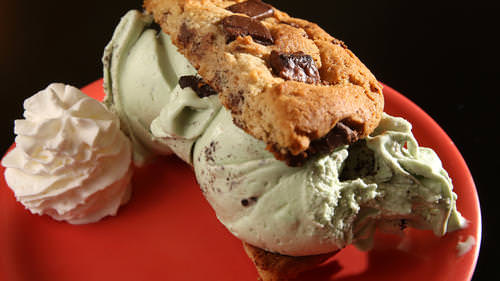 What is it: Because it's okay to indulge your sweet tooth once in a while. This drool- worthy sandwich consists of creamy homemade gelato packed in between two rich and buttery chocolate chip cookies, which are baked fresh in-house. The nutty pistachio and amaretto gelato are highly recommended.
Where to eat it: 7434 W. North Ave., Elmwood Park, Massa Italian Café.
Website: massacafe.com
39. Zeus Burger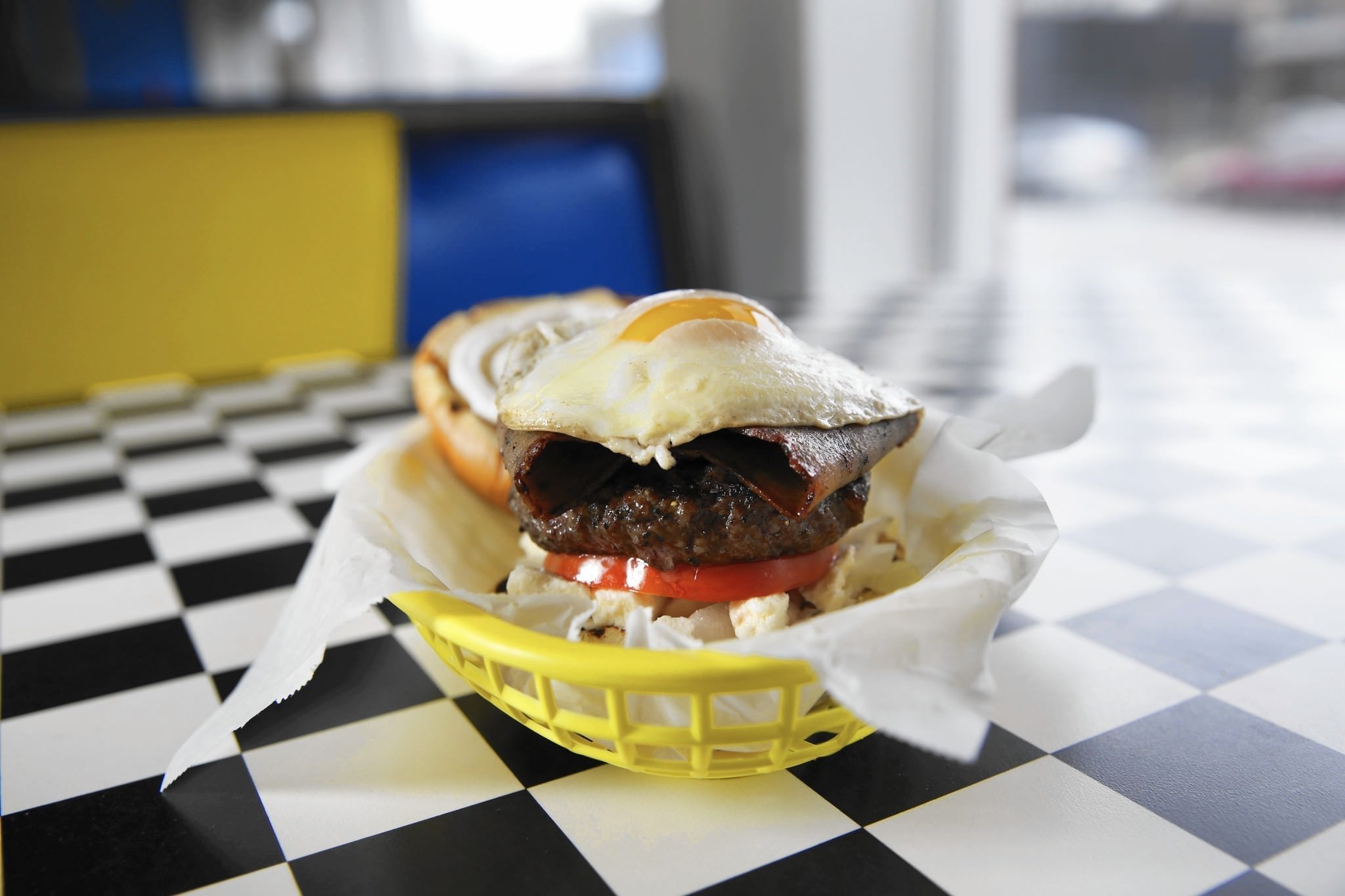 What is it: The Zeus is said to be the father to sandwich son the Hercules. But the Zeus is additionally topped with a hearty slab of an over-easy fried egg that takes burgers to the next level. And you don't need an extra hand with it!
Where to eat it: 860 N Orleans St Chicago, IL60610
Website: bigandlittleschicago.com
40. Prime Rib Sandwich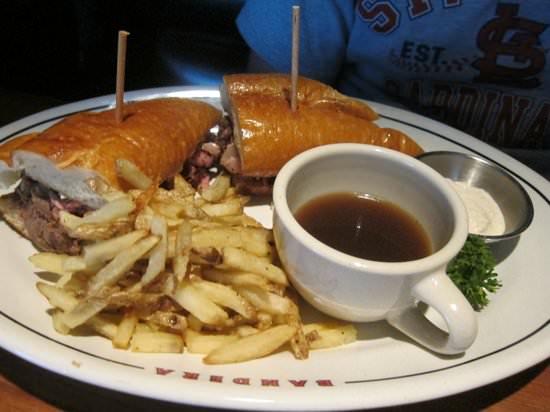 What is it: The name says it all. The prime rib sandwich is delicious and big enough if you are used to eating like a horse! The sandwich's rib-eye steak, beef fat and juices intact, shaved warm and piled into a crusty and chewy house-baked baguette. When in Chicago, the Prime Rib Sandwich is a must try.
Where to eat it: 535 N Michigan Ave, Ste 208, Chicago, Bandera Restaurant.
41. Pork Belly Sopes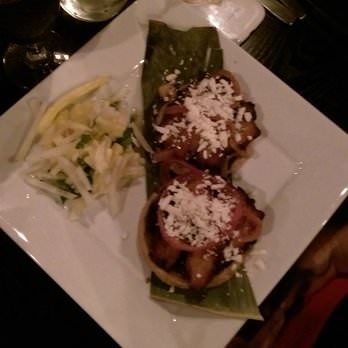 What is it: Pork Belly Sopes is a food that would melt in your mouth. Every one of the fried masa bases is drenched in lime and topped with a sheet of black beans, marinated pork belly, caramelized red onions and queso fresco.
Where to eat it: Crio, 2506 N. Clybourn.
Website: crio-restaurant.com
42. Chocolate Lover's Crepe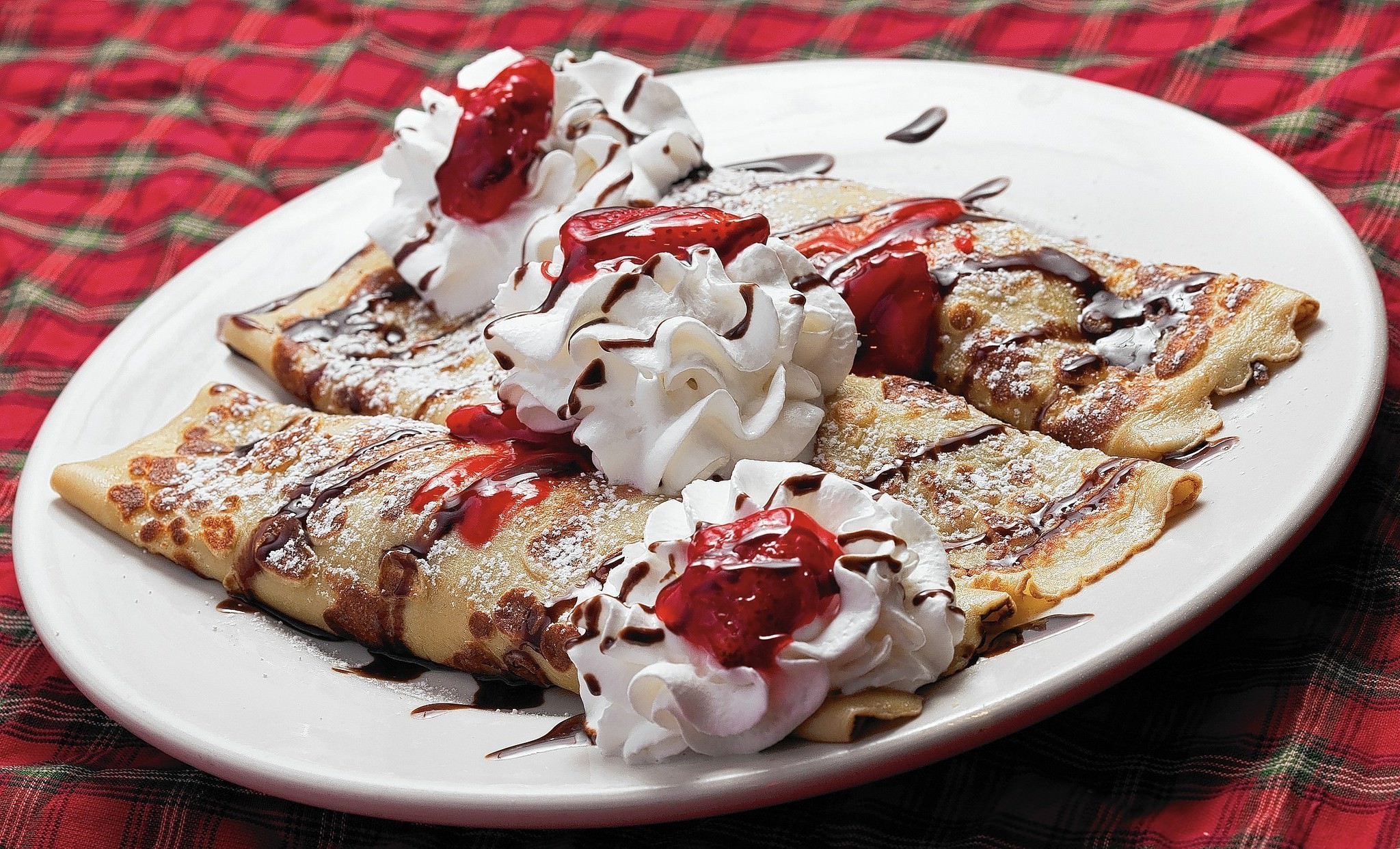 What is it: Chocolate Lover's Crepe won't only satisfy the chocolate addicts, but also everyone who can spell the word chocolate! This crepe consists of thin, creamy layers of pancake wrapped around the scrumptious Nutella and strawberry filling, then topped with chocolate syrup, fresh strawberries and delightful whipped cream.
Where to eat it: Cafe Miele,11315 W. 159th St., Orland Park.
43. Meatball Tony Calzony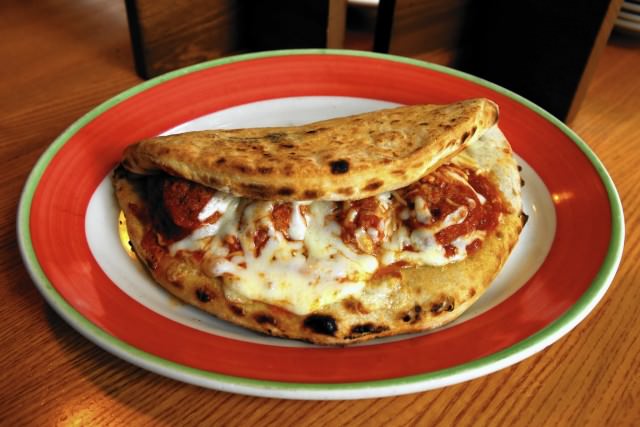 What is it: The calzone, which is even more a liberal individual pizza, is stuffed with thick, gooey cheese and the oh-so-sweet marinara sauce. What's more, you have three options to pick from, chicken Parmesan, eggplant caprese and meatball. Decorated with sizable meatballs made out of a house formula of beef, pork and veal that is so succulent it essentially softens in your mouth, it is hard not to think about this over-the-top creation as a definitive rendition of a meatball sub. The grainy crust is thick and firm, with a tad bit of chewiness, a solid vehicle for all that cheese, sauce and meat.
Where to eat it: Bar Toma,110 E. Pearson St. bartomachicago.com.
Website: bartomachigo.com
44. Buffalo Ranch Chicken Pizza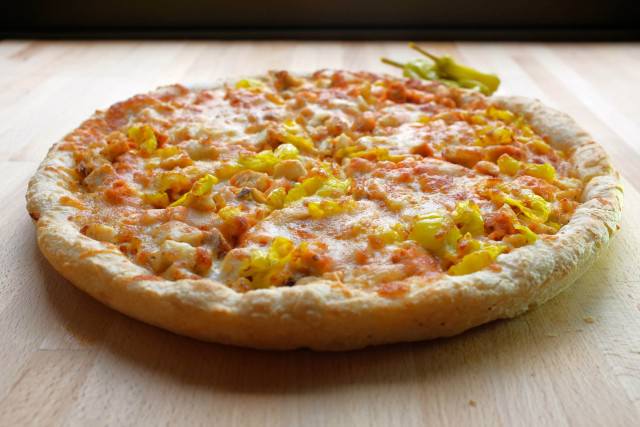 What is it: An outrageous bomb of flavor of a pizza, the Buffalo Ranch Chicken pizza is made of ranch sauce, Buffalo hot sauce, plus tart-spicy-crunchy banana peppers, for you to gobble it up in a breath.
Where to eat it: 200 Tri-State International, Suite 550 Lincolnshire, IL 60069
45. Old fashioned doughnuts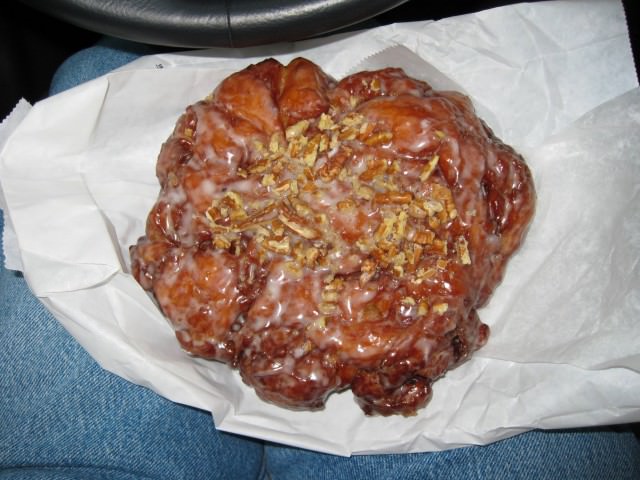 What is it: These doughnuts are like homespun masterpieces.  Fluffy and airy as a pillow, toasty brown and luscious, deep fried old fashioned doughnuts are the best.
Where eat  it: Old Fashioned Donuts, 11248 S Michigan Avenure.
46. Apple Spice Pancakes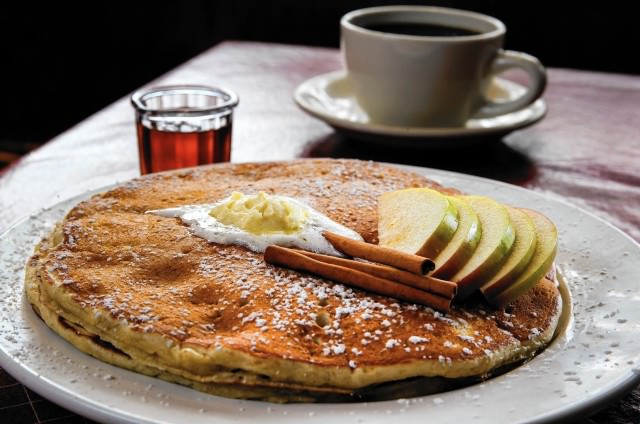 What is it: These tasty pancakes are perfect for breakfast. A sweet, apple crisp like filling and topping makes these pancakes smell and taste like a cider donuts.
Where eat it: 1339 W. Taylor Street Chicago, IL 60607
Website: sweetmaplecafe.com
47. Cuban Sandwich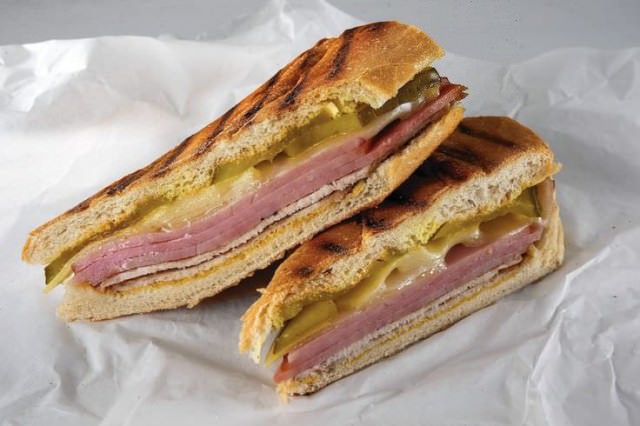 What is it: Another one from the appetizing sandwich family, authentic Cuban sandwich that recalls its historic Cuban and 19th-century Floridian roots.
Where to eat it:  2252 N Western Chicago, IL 60647 Logan Square
Website: Sazoncubanocafe.com
48. Pumpkin Muffin with cinnamon glaze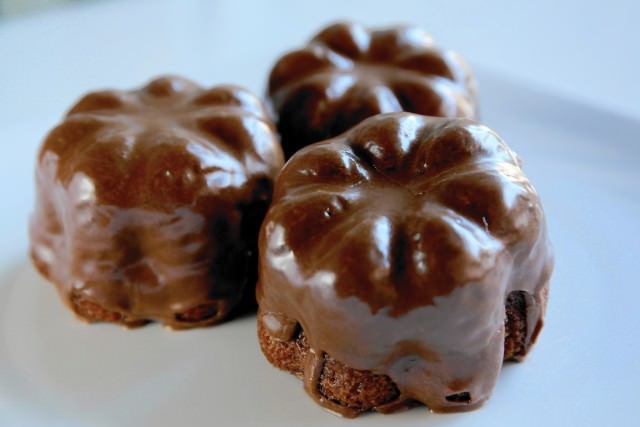 What is it: These deliciously moist pumpkin muffins with dark cinnamon glaze are a compact and delectable treat to look forward to.
Where to eat it: Lovely, Noble Square bake shop and cafe', 11130 N. Milwaukee Ave, Also in Lovely Too, at 1138 W. Bryn Mawr Ave.
49. Spit Roasted Chicken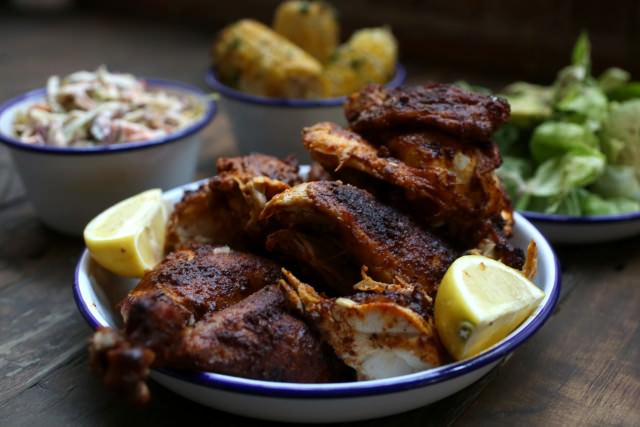 What is it: This Spit Roasted Chicken from the Chicken Shop is roasted over flames, though the wet, paprika-heavy marinade renders the skin charred but supple, not a hint of crispness to it. The Smokey Sauce on the table is a vinegary ketchup hybrid with some notion of chutney. Yum!
Where to find it: Chicken Shop, 113-125 N. Green St.
50. Catfish Tacos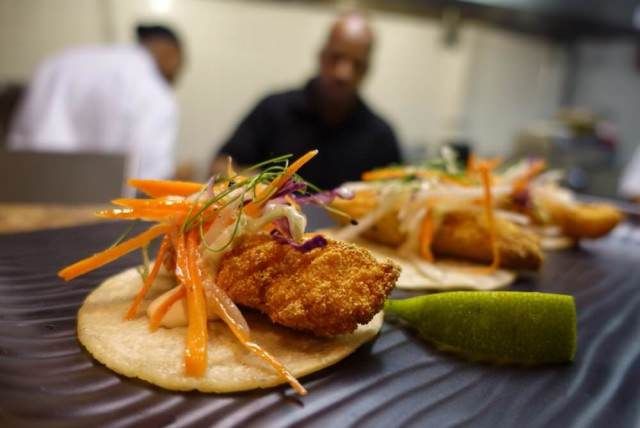 What is it: Tacos and crisp go hand in hand. These perfectly brittle catfish tacos with a crumbly coating, dressed with cayenne remoulade and vinegar slaw are a must-try.
Where to find it: 4609 N. Lincoln Ave.
Website: luellassouthernkitchen.com
51. Profiteroles del Pirineo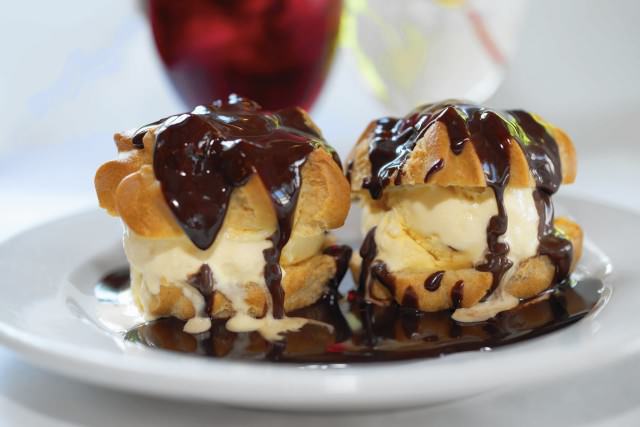 What is it: Once you're able to pronounce the name right, a profiterole, more frequently called a cream puff, is a traditional French dessert consisting of a choux pastry ball that is filled with the scrumptious whipped cream, custard or, more commonly, ice cream. The profiteroles del Pirineo come in a pair: two uber delicious scoops of rich vanilla ice cream sandwiched between two light puff pastries and topped with a bittersweet chocolate sauce that runs down the sides and onto the plate in thick, gooey rivulets.
Where to eat it: 1025 Aurora Ave., Naperville
Website: mesonsabika.com