Hooked in securing a quaint spot along San Diego's sandy beaches, a voluminous section of traveling enthusiasts overlook the stunning hiking trails, sheltered amidst the many folds of this rugged city. From gently sliding mountains ambushing placid streams to giant boulders, San Diego in California is a trekker's delight. Plunge headlong for revitalizing your spirits in sharing a rare rendezvous with such randomly remote trails, delicately preserving the finer essences of an untamed natural world.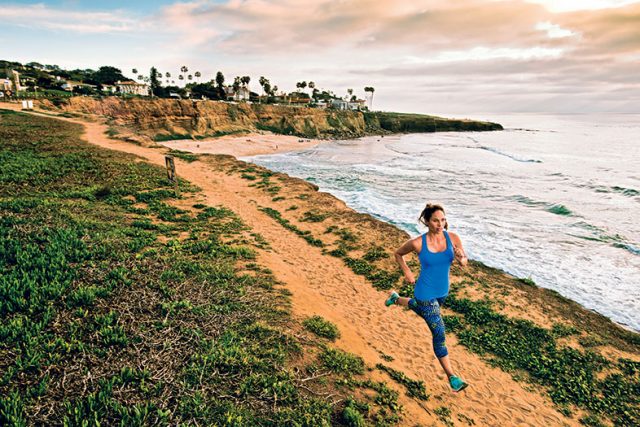 1. Torrey Pines State Reserve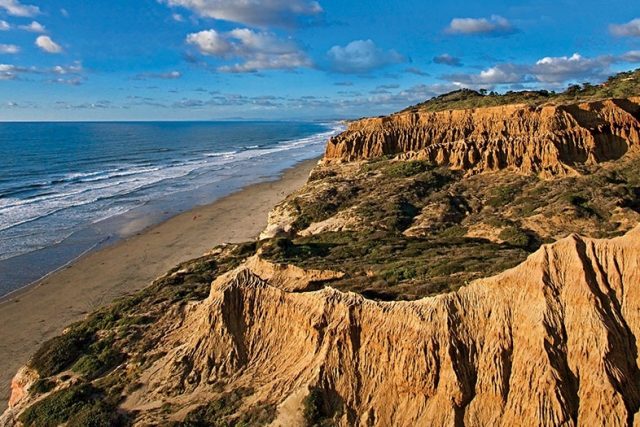 You may conveniently go for a trail of your preference, once you climb atop this coastal State Reserve in La Jolla. Covering 8 miles in all, there are rare pine trees and native blossoms to woo your spirits before you are hypnotized altogether by terrific views of the Pacific. Some commendable lookout points are Razor Point (1.3 miles) and Guy Fleming.
Length: 8 miles
Type: Moderate
How to Get Here
2. Cowles Mountain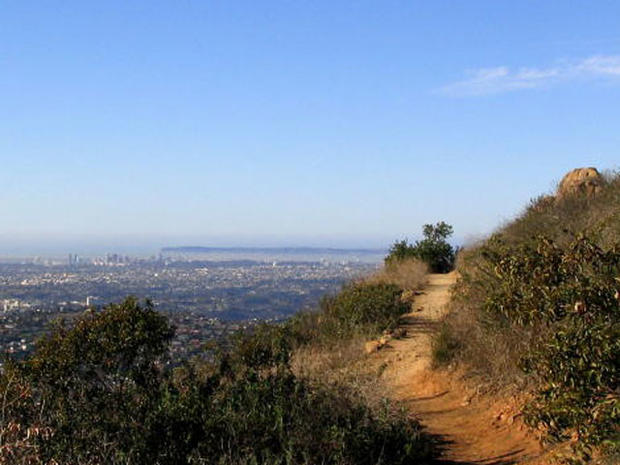 Commanding a height of 1595 feet, this easy trail amidst forests at South Bay, is frequently accessed by beginners. The spur to mount the top by covering a distance of 1.5 miles generously initiates hikers to involve in a high-intensity race. Have a ball seeing picture worthy views, trot along with your kids and dogs, but be on the lookout for snakes – they may unexpectedly cross your paths any time.
Length: 3 miles
Type: Moderate
How to Get Here
3. Los Penasquitos Canyon Trail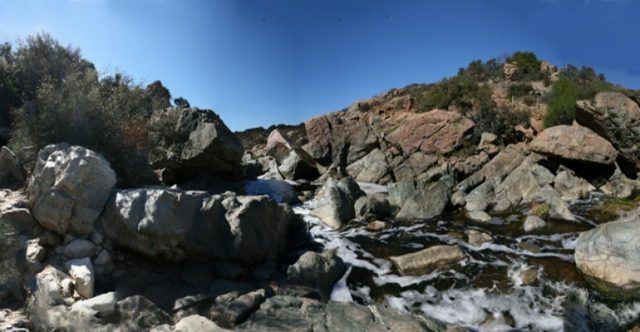 Awaken the wandering nomad in you while exploring the tranquil route of this easy hike, extending from Penasquitos Lagoon's inlet to I-15 at Knott Grove in North County. Revel under the refreshing shade of oak trees and sycamores, take a dip in the year round streams, click pictures of a cascading waterfall or spot a scurrying dear, out on its daily grind to garner food.
Length: 4.7 miles
Type: Easy
How to Get Here
4. Iron Mountain Trail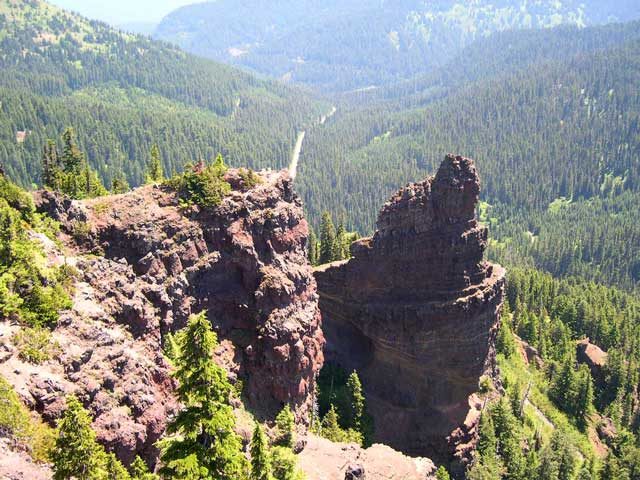 Embarking upon this hike can very well leave your body tanned, but equipped with a fascinating backdrop of extensive hills, long stretches of purple lilacs and awe-inspiring boulders, this family-friendly hike at Poway, makes up for such an issue in a big way. Start early in the morning on horseback to relish it in entirety.
Length: 6 miles
Type: Easy
How to Get Here
5. El Cajon Mountain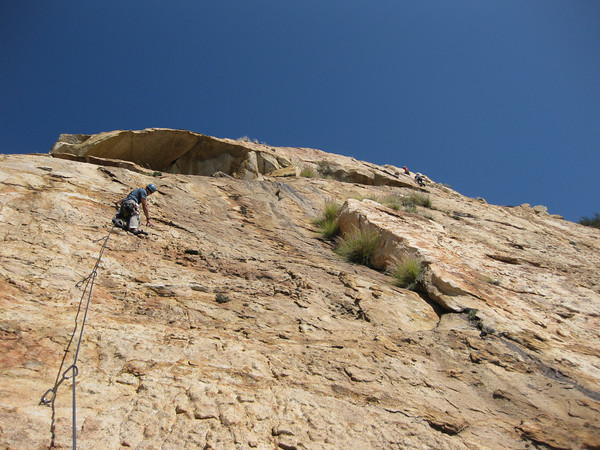 This rugged hike is not for the faint hearted ones at all. With a steep, old mining trail, running up and down before finally reaching a summit of 3675 foot, it may leave you drenched with sore legs. However, the stunning views at the top are rewarding. So gear up for a steady adrenaline rush in any month except August, when the trail remains closed.
Length: 11 miles
Type: Difficult
How to Get Here
6. Mount Woodson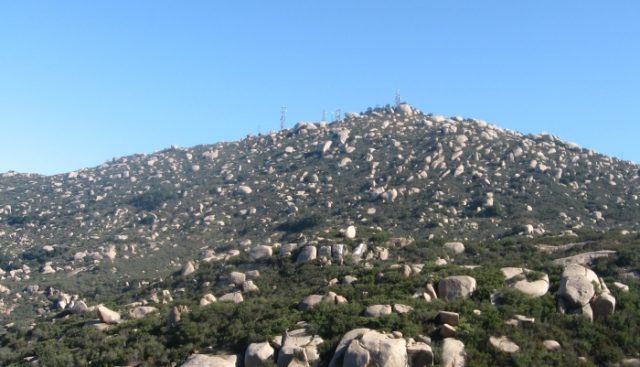 Over the years, hikers throng to this "Potato Chip Rock" just to snap pictures of the silvery rock formation near the top. Featuring the highest peak in the country, it is a challenging hike with towering boulders and hikers are accordingly advised to carry along sufficient water and snacks. The summit also offers breathtaking views of Lake Poway and Palomar Mountains.
Length: 6.4 miles
Type: Difficult
How to Get Here
7. Sunset Cliffs Natural Park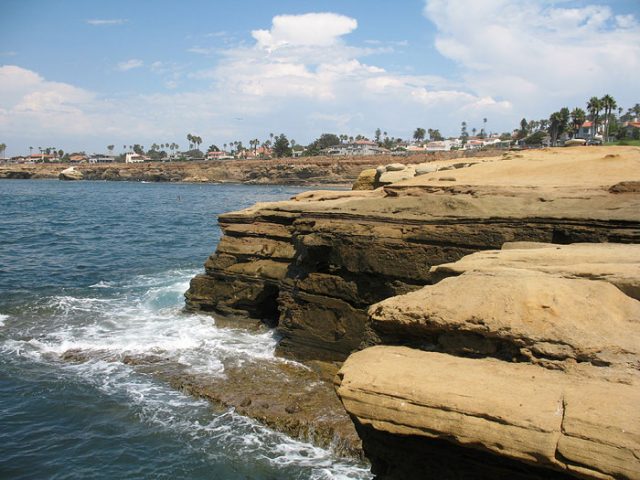 If mountain hopping is not your cup of tea, you may opt for an exhilarating hike along the sea cliffs of this park, situated at Ladera St. and Sunset Cliffs Blvd in Ocean Beach. Soak in the open air, splash in the tide pools, and don't miss an opportunity of spotting seals and bottle nose dolphins, while venturing out in the evening.
Length: 3.7 miles
Type: Moderate
How to Get Here
8. Black Mountain Open Space Park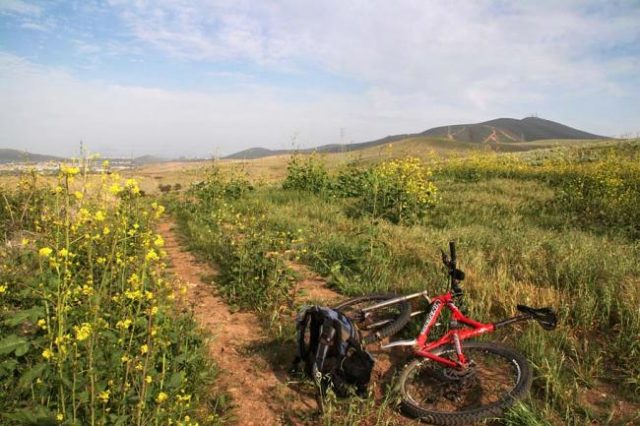 This park, covering an area of 2352 acres, offers multiple hiking trails like Lusardi Creek Loop Trail, East Rim Trail and Miner's Ridge Loop Trail that are explored via Carmel Valley Road or Glider Point Trail and Nighthawk Trail that are accessed from Hilltop Community Park. The central geographical formation, Black Mountain stands tall at the height of 1554 feet. Also, varied species of plants like chaparral and coastal sage scrub abound in the park.
Lengths
Lusardi Creek Loop Trail: 9.5 miles
East Rim Trail: 4 miles
Miner's Ridge Loop Trail: 2.3 miles
Type: Moderate
How to Get Here
9. Balboa Park Trails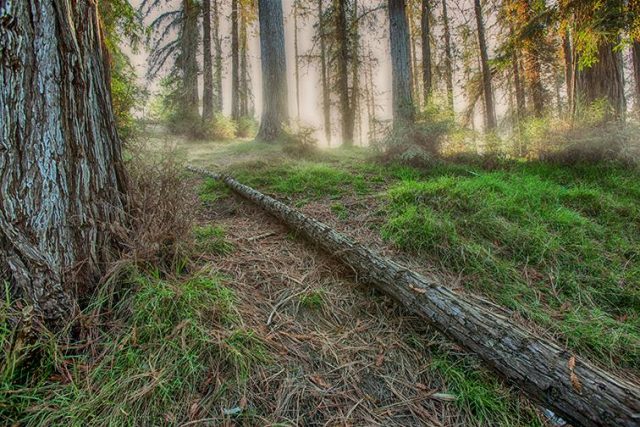 It's rather easy to overlook the miles of hiking trails surrounding this cultural landmark; it has its own attractions such as well-known museums, botanical gardens, and art exhibits. Choose any of its five trails, running along lush pine and oak covered mountains to stretch your legs on a bright sunny day.
Length: 0.5-7 miles, depending on trail
Type: Moderate
How to Get Here
10. Cuyamaca Peak Loop Trail
Located near Julian, this hike presents before you an array of routes like Azalea Glen Loop, Conejos Trail, West Side Trail and the Azalea Springs Fire Road. Select any and navigate along winding paths filled with fallen forest trees to gigantic granites.
Length: 6.7 miles
Type: Moderate to difficult
How to Get Here
11. Point Loma Tidepools and Bluffs Trail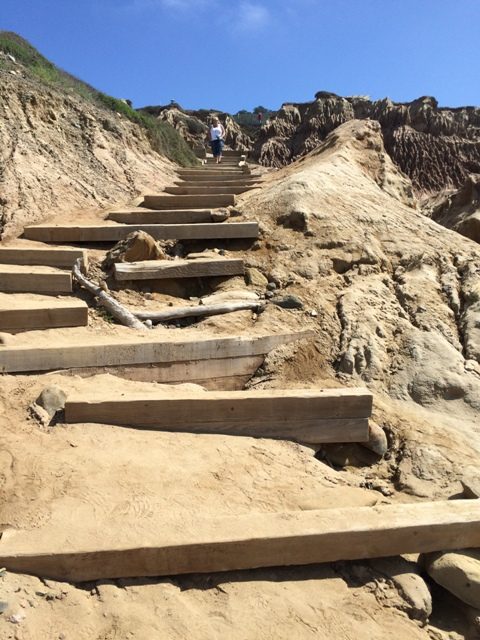 In this back trail, accessible throughout the year, you may relish bewitching scenic views while walking, jogging or simply relaxing along its 1mile length. Take care to put your dog on a leash if you are accompanied by one.
Length: 1 mile
Type: Moderate
How to Get Here
12. The Big Laguna Trail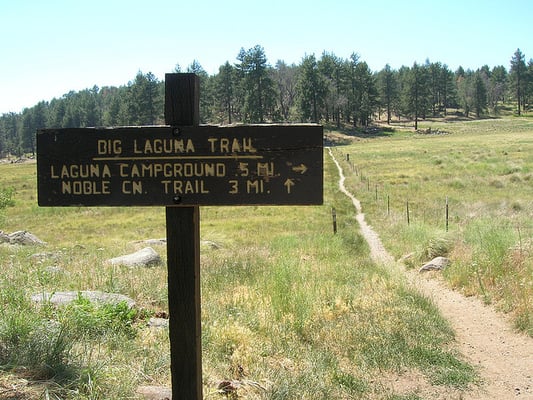 To get splashed by the excellent fall hues of October and November, make early preparations for hiking along this loop trail. Moreover, it promises diverse attractions ranging from pine and oak forests to an inviting lake to pleasant meadows. For an epic view of stunning landscapes, avail the short trail to Monument Peak.
Length: 10 miles
Type: Moderate
How to Get Here
13. Presidio Park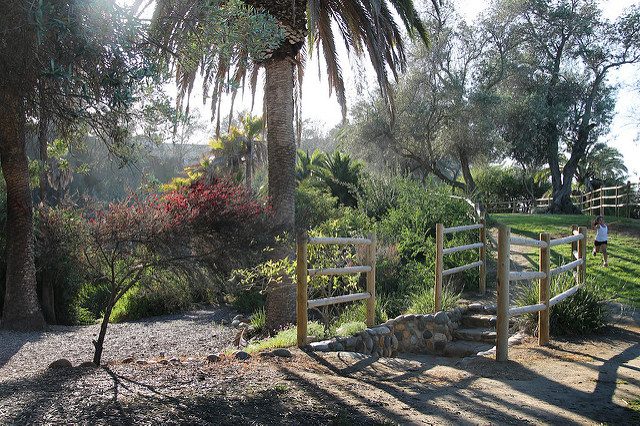 Presidio Park, a historical park recalling the foundation of the San Diego Presidio and the San Diego Mission, features magnificent hiking trails. Refresh yourself while walking through dense foliage, secluded tunnels or meandering paths. Just remember to keep the grounds clean.
Type: Easy
How to Get Here
14. Missions Trail Regional Park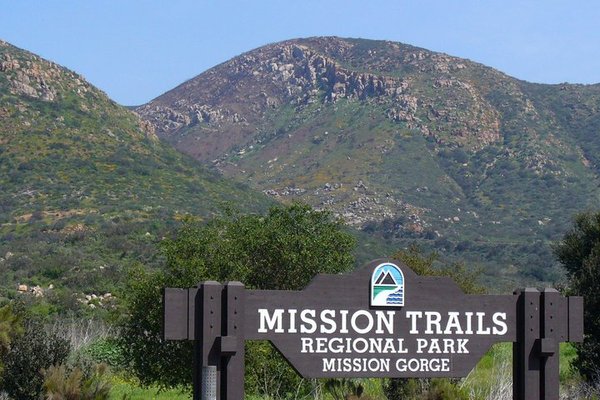 You would be flooded with options at this park – there are trails of nearly 40 miles near Kumeyaay Lake and Lake Murray. Go for the Oak Canyon Trail with its babbling stream along with a ravine covered by sycamore and oaks. If time permits you may also consider the sunset trail at Alpine.
Length: 3 miles (Oak Canyon Trail)
Type: Moderate
How to Get Here
15. El Capitan Open Space Preserve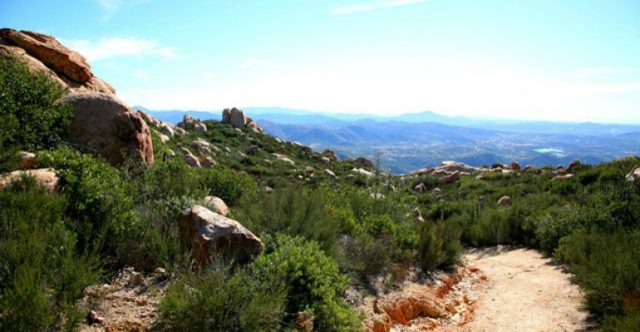 This one, located near Lakeside is the toughest and is only recommended for those having years of experience. It is accessible throughout the year and is chiefly employed for trail running.
Length: 14 miles
Type: Difficult
How to Get Here
Hiking constitutes a pleasurable hobby and for those with insatiable spirits, San Diego is indeed an admirable place – there are abundant trails that can be availed. So, fasten your hiking boots for indulging in a fascinating expedition amidst nature.