Beholding a mighty waterfall cascading thousands of feet voluminously down a deep ravine or valley forms a once in a lifetime experience. And, when there's a list of the world's tallest falls close at hand, the urge to explore these fantastic creations of nature is simply irresistible. Leaf through the article to materialize your dreams of conquering the world's highest waterfalls a reality.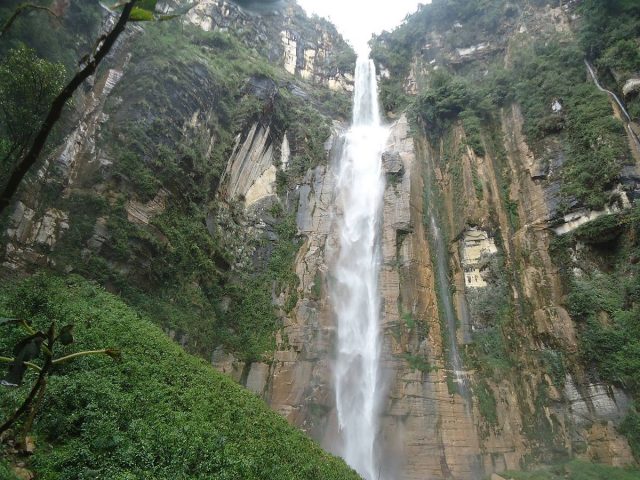 1. Angel Falls, Venezuela, South America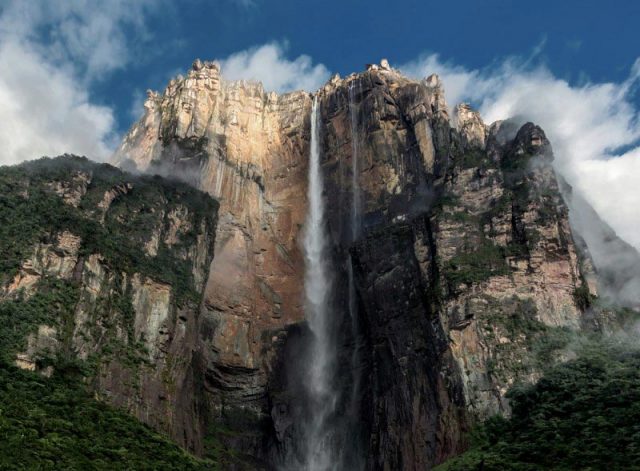 Plunging 807meters from a flat-topped plateau, Auyán-Tepuí, Angel Falls located in the Canaima National Park of Bolivar State, triumphs as the world's highest uninterrupted waterfall. The falls are so named after American adventurer, James Crawford Angel, who discovered them accidentally in 1933 when his plane crash-landed in the region. Forming a tributary of the Carrao River, the falls are also referred to as Kerepakupai Merú, Parecupa Merú, Salto Angel, Salto Churún Merú, all meaning "waterfall of the deepest place".
Height: 979 meters
2. Tugela Falls, South Africa
This series of cataracts, having a drop of 3,110 feet is easily visible from the main road after a heavy shower. Stationed at the source of the Tugela River in the Drakensberg Mountains of the KwaZulu-Natal province, it accounts for being the highest falls in South Africa.
Height: 948 meters
3. Cataratas las Tres Hermanas, Peru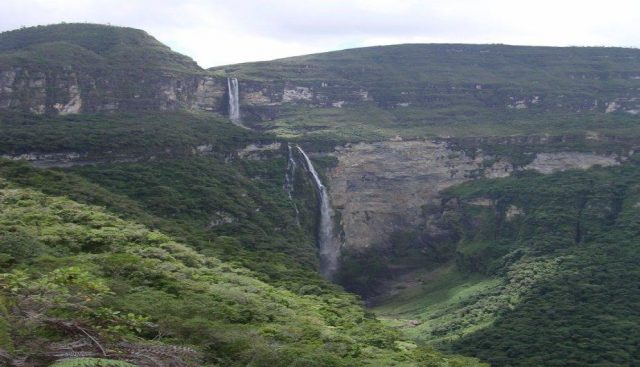 Also called The Three Sisters Falls for 3 visible tiers, this one is located in Peru's remote Ayacucho region having lush tropical rainforest. Attaining a height of 914 meters, the top 2 tiers descend into a large catch basin, while the third one drops into the Cutivireni River below.
Height: 914 meters
4. Olo'upena Falls, United States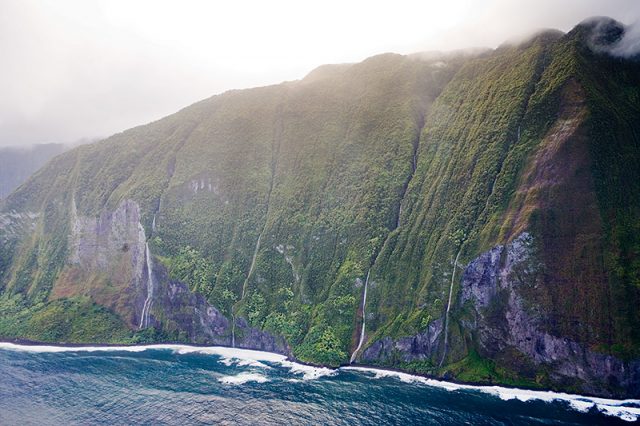 Falling over one of the world's tallest seaside cliffs, these falls are situated in the north-eastern part of the Hawaiian Island of Molokai. Formed on a short, seasonal stream, they are etched deeply into the cliff, thereby making them observable only from the air or ocean.
Height: 900 meters
5. Yumbilla Falls, Peru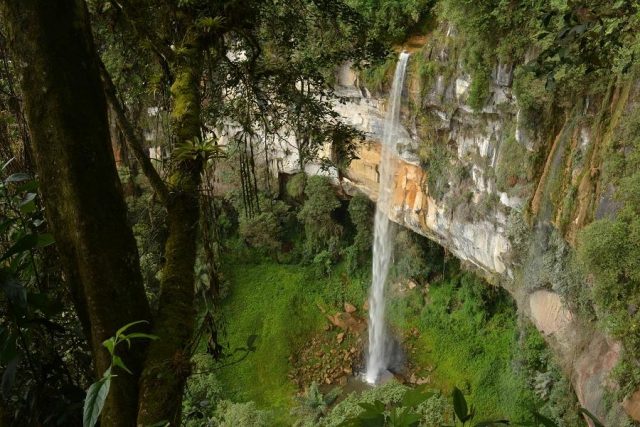 In the Quechua language of the Amazonas Region, the word "Yumbillo", means "heart of love," and indeed the shape of the spectacular falls nestled in the Forest of Gigantic Waterfalls of Cuispes is akin to a heart. The world's 5th tallest waterfall, despite having a thin volume of water is a marvel to gape at chiefly as it looks like a silvery chute when cutting through the cloud forest.
Height: 896 meters
6. Vinnufossen, Norway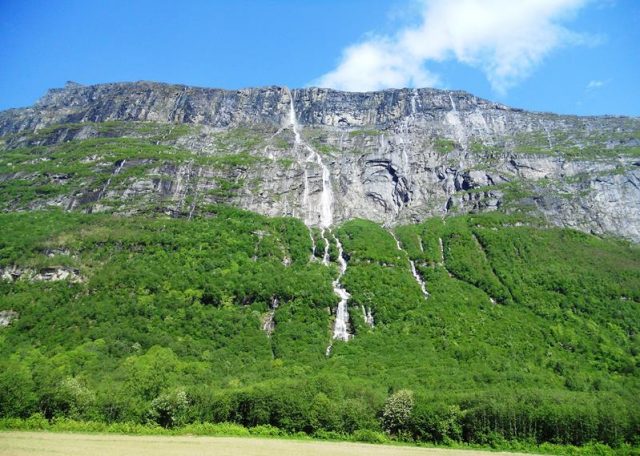 This highest waterfall of Europe commands a drop of 865 meters and showers in 4 stages before reaching the base of the valley. Forming a part of the Vinnu River that is fed by the Vinnufonna glacier, it presents a stunning sight on hot summer days.
Height: 860 meters
7. Balåifossen, Norway
The 2nd highest waterfall in Norway, Balåifossen is a multi-step waterfall dropping down 850 meters in Province Hordaland. It is fed by the seasonal snowfields and contains a rather low volume of water.
Height: 850 meters
8. Pu'uka'oku Falls, United States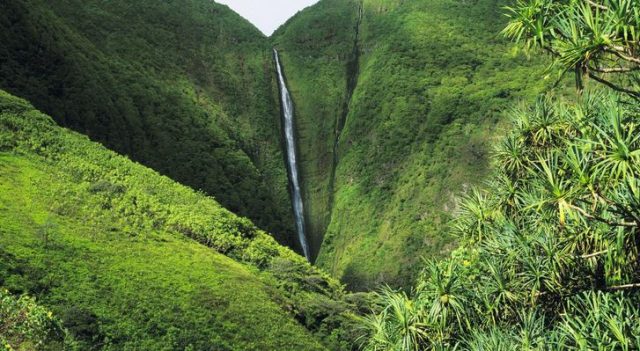 Pu'uka'oku Falls, existent along the north coast of Molokai island of Hawaii, boasts of being the highest in the United States. The falls drop into a lush valley and can be seen only from a helicopter.
Height: 840 meters
9. James Bruce Falls, Canada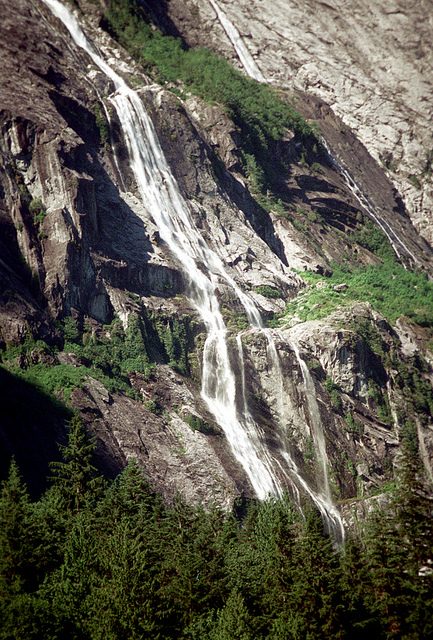 This highest measured waterfall of North America emerges from a small glacial snowfield to fall 2,755 feet into Princess Louisa Inlet. It is located in British Columbia's Princess Louisa Marine Provincial Park and belongs to a group of 7 dozen falls.
Height: 840 meters
10. Browne Falls, New Zealand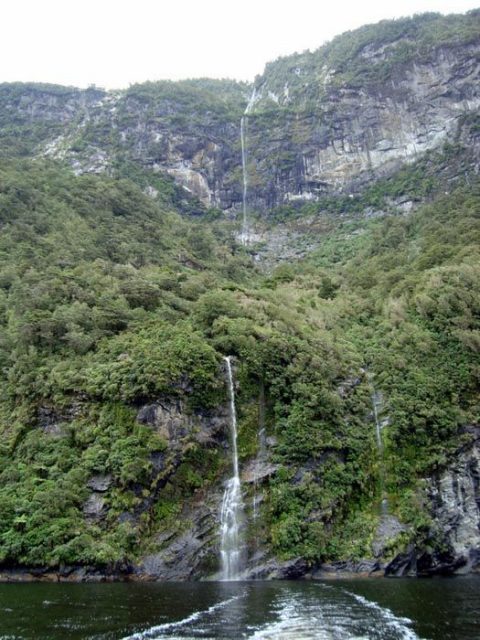 Emptying into the vast ocean inlet, Doubtful Sound, the Browne Falls of Fiordland National Park hails as being perennial for being fed by Lake Browne. Its lower half falls through dense vegetation, consequently rendering it unobservable by casual onlookers.
Height: 836 meters
These 10 highest falls in the world, despite offering majestic views are mostly unapproachable due to their remote locations. Moreover, it cannot be affirmed with certainty that all have been discovered. So, if your heart yearns for some adventure, put on sturdy shoes and dive for a vivacious expedition of rummaging the hitherto unseen waterfalls. Who knows, you may stumble across one any day!