Algerian food noted for its diversity and uniqueness have influences of several cultures like French, Arabic, Ottoman, Berber, and Andalusian. Beef, lamb, fresh herbs, spices, vegetables, and bread form the basis of most of the dishes. Since Islam is one of the main religions practiced, most of the recipes found here have a tinge of Muslim influence. Let us check out the list of top dishes found here.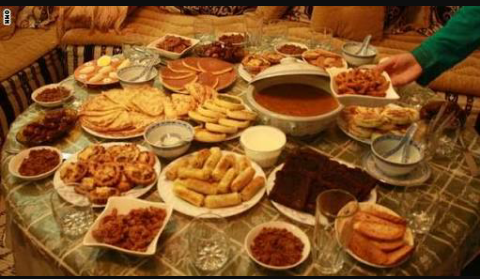 1. Chakchouka – A Traditional Algerian Food for Breakfast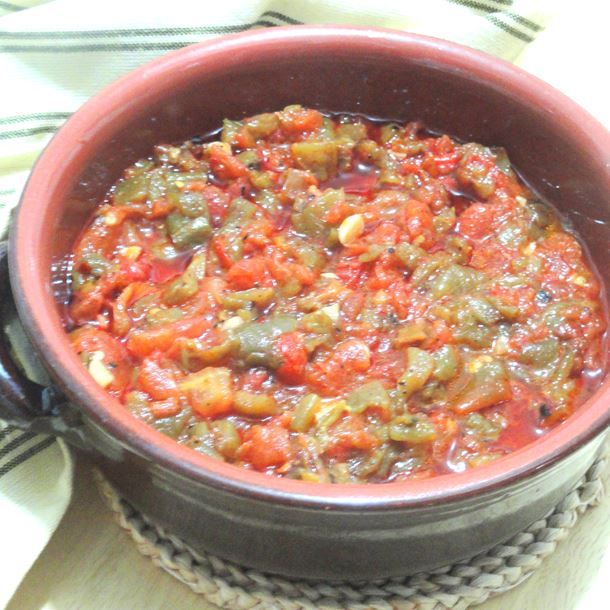 What is it: A simple and easy-to-make dish, comprising of small pieces of shredded round flatbread or rougag, blended with a stew or marqa, prepared with diced lambs. Ingredients like chopped onions, tomatoes, chickpeas, and a whole lot of aromatic spices serve as seasonings. Zucchini, potatoes, green peppers, and even carrots are sometimes added depending on the time of the year as well as personal choices. Often eaten for breakfast, particularly during festivals, it was traditionally a food of shepherds, which they ate during the chilling wintry nights after getting back home.
What does it taste like: Rich and delicious with the addition of spices increasing its aroma and grandeur.
2. Harira – A Tasty Algerian Soup Dish for Ramadan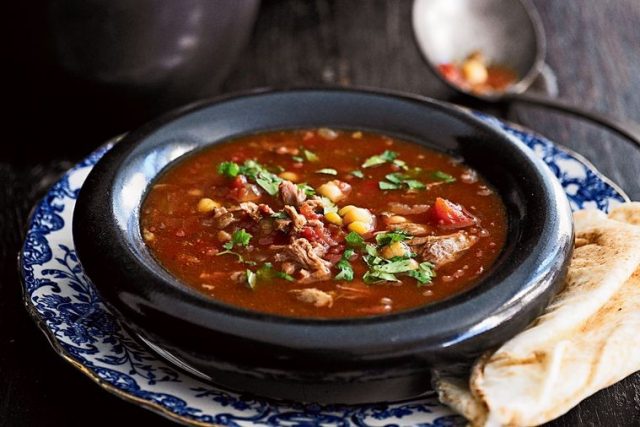 What is it: A popular starter, it is mostly eaten during Ramadan. The main ingredients include meat (lamb, chicken or beef), beaten eggs, rice, herbs (celery, coriander, and parsley), chickpeas, tomatoes, lentils, onions, olive oil, and spices. A dash of lemon juice may be sprinkled on top to enhance its taste further.
What does it taste like: A blend of sweet and sour, it can be eaten warm but tastes the best when thickened as well as refrigerated.
3. Couscous – Algeria's National Dish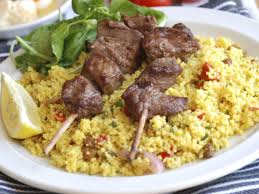 What is it: A healthy and nutritious dish of steamed semolina balls, often served along with veggies like potato, turnips, and carrot as well as meat such as lamb, mutton, and chicken. A spicy and saucy stew is poured on top to add to its taste further. It derives its name either from Kaskasa, an Arabic word or the Berber word Seksu that translates to well-formed, rounded, or well rolled.
What does it taste like: It attains a fluffy texture after cooking and has a chewy flavor, with the taste differing according to the ingredients added.  For instance, the inclusion of Brussels sprouts makes it nutty.
4. Baguette- A Famous French Cuisine of Algeria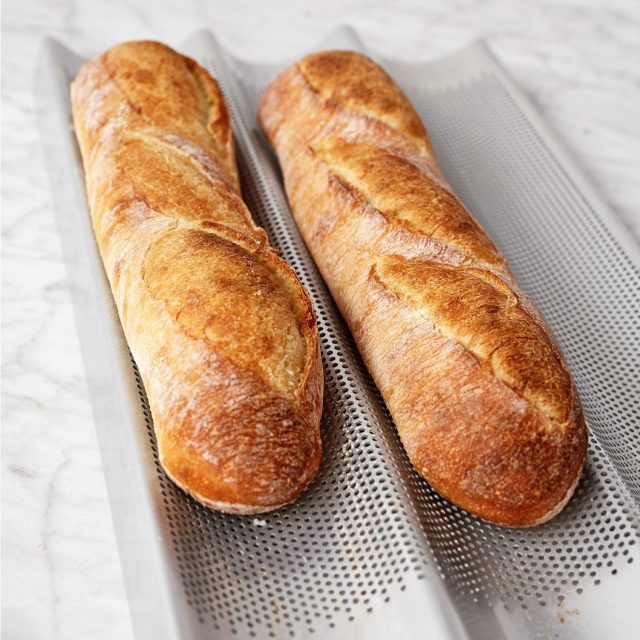 What is it: A thin-loafed French bread prepared from lean dough popular in most Algerian households, served with veg curries and meat stews.
What does it taste like: Thick, crusty and chewy outside and fluffy and soft within.
5. Bourek – Algeria's Sought-After Iftar Cuisine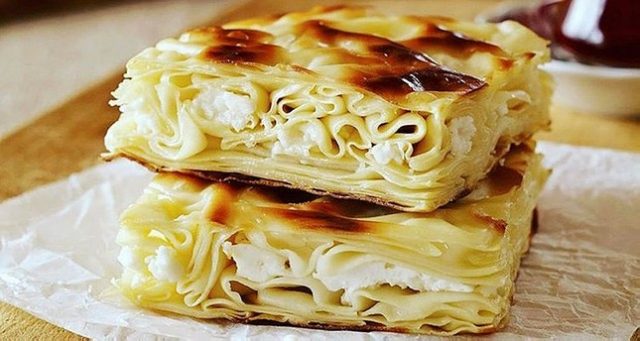 What is it: A delicious baked pastry, made using phyllo (unleavened flaky dough), filled with eggs, mashed potatoes, parsley, onions, olives and cheese (optional). Minced meat and tuna are even used by some while stuffing the bourek. Sesame seeds mostly serve as toppings.
What does it taste like: Crispy outside and soft, smooth, cheesy and juicy within, often eaten at the time of Iftar, the evening meal during Ramadan.
6. Chorba Frik – One of Algeria's Sought-After Dishes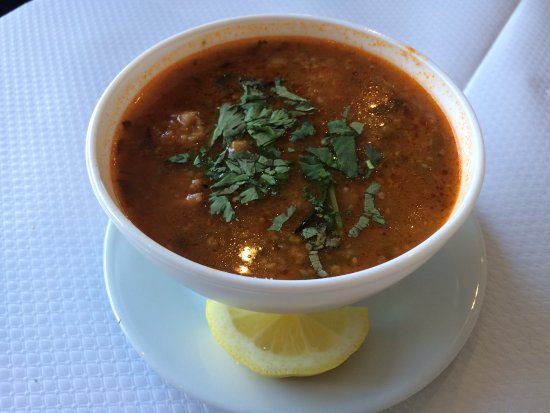 What is it: A traditional Algerian soup, also eaten during Ramadan, made from tomatoes, green wheat or frik, chickpeas, squash, peas, beans, and eggplant. Mutton, lamb, poultry, and beef were traditionally used in its preparation, though at present many households like to eat it sans these ingredients. Derived from the Arabic word of the same name, it means soup or gravy in English.
What does it taste like: Often served with bourek or even baguette, it has a spicy and saucy taste.
7. Moloukhiya – A Tasty Algerian Curry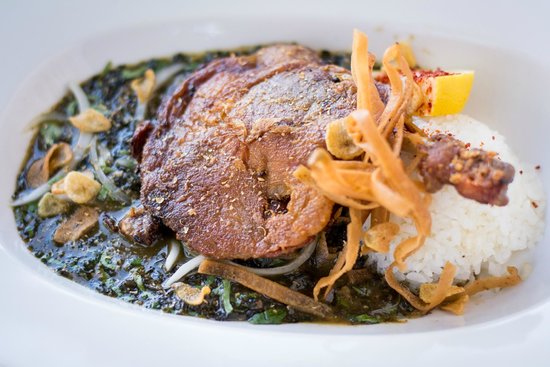 What is it: A delicious curry made from a vegetable of the same name, which has a bitter taste. Besides the sufficient amount of chilies and spices, the addition of tender lamb or shredded chicken makes it all the more lip-smacking.
What does it taste like:  The vegetable moloukhiya has a bitter taste, though the addition of spices and chilies would overpower it.
8. Dolma – Popular Vegetarian Food of Algeria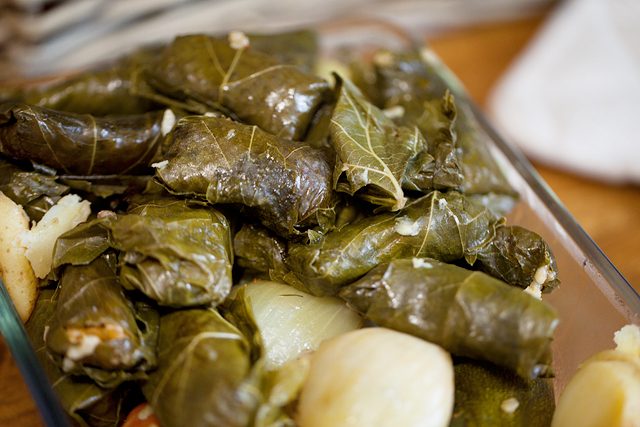 What is it: A preparation of stuffed vegetables, comprising fillings of zucchini, tomato, pepper, onion, garlic, and eggplant. Fillers of meat and seafood, as well as fruits, are added in recent times. Grape or cabbage leaves are mostly used for wrapping this delicacy. It derives its name from the Turkish word dolmak, meaning stuffed.
What does it taste like: The sweetness of the leaves, combined with the mixed flavors of the ingredients, would transcend you to another level. The dolmas stuffed with veggies or meat may be served warm and teamed with a sour and tangy yogurt sauce, while those filled with rice are eaten cold along with a spicy garlic dip.
9. Makroudh – A Famous Dessert of Algeria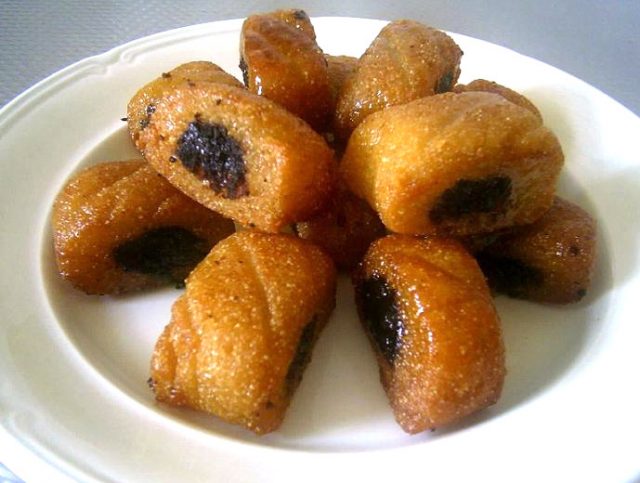 What is it: A diamond-shaped sweet pastry, made from a dough of semolina and flour, filled with nuts, dates as well as almond paste. Mostly eaten during auspicious occasions like Ramadan and Rosh Hashana (Jewish New Year), in places like Morocco, dips of honey are used to intensify its taste.
What does it taste like: A sweet delight indeed with the addition of dates, nuts, and honey making its taste irresistible.
10. Shakshouka – A Classic Algerian Dish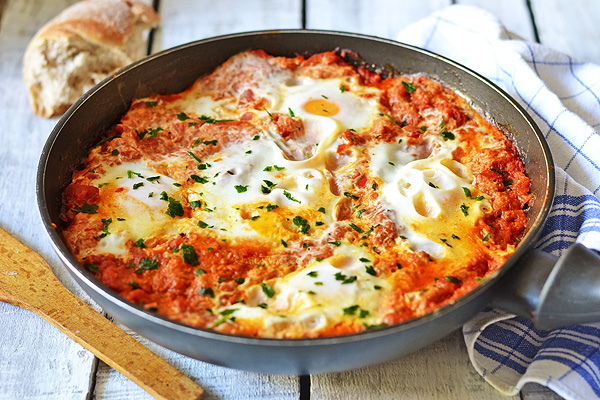 What is it: A unique platter of poached eggs surrounded in a bed of tomato sauces, pepper, chilies, as well as onions, topped with spices of paprika, nutmeg, paprika, and cumin.
What does it taste like:  The blend of tomato and eggs give it a sour, spicy, and sweet taste, while the addition of spices and chilies adds to its flavor further. Eating it with pita or bread would make your meal complete.
11. Tabikha Khudrat – An Algerian Jewish Food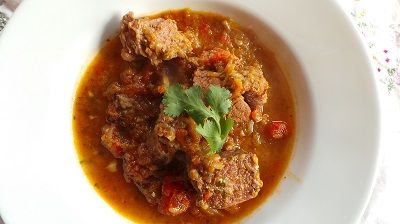 What is it: A vegetable stew made using green veggies and lentils, spiced with plentiful ingredients like tomatoes, red chilies, and onions. While making it for a Jewish wedding or any other grand occasion, beef serves as the primary ingredient alongside onions
What does it taste like: Spicy and saucy, while the veg and non-veg variations would differ in flavor.
12. Maakouda – Algerian Finger Food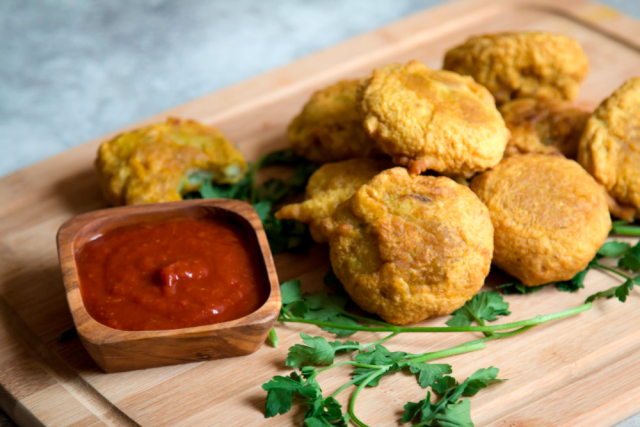 What is it: Tasty potato fritters or cakes, either eaten as an appetizer or filling for a sandwich. Onions, cumin, cilantro, and garlic serve as seasonings.
What does it taste like: Every bite of it would account for a crispy, spicy snack, while a yogurt or garlic dip would bring in a sour and spicy taste respectively.
With so many sweet, savory, and spicy dishes at hand, you must be waiting to grab the one that suits you the most.