Belize is a beautiful country on the eastern coast of Central America with all its reefs, islands, marine life, and of course, the food and cultural heritage. To help you get acquainted with their most common foods, here is a list of dishes that come from the authentic Belizean cuisine. Go ahead and find out which one appeals to you the most!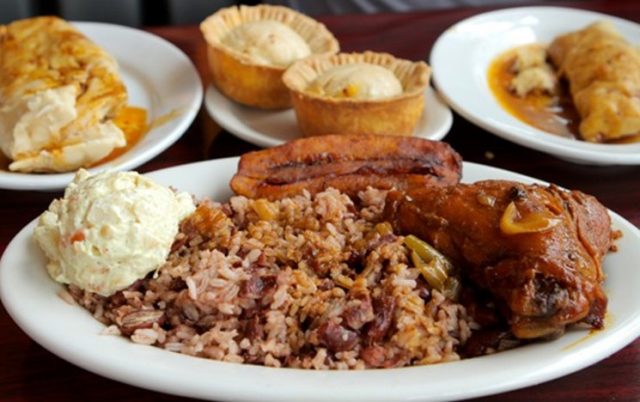 1. Fry Jack – The National Dish of Belize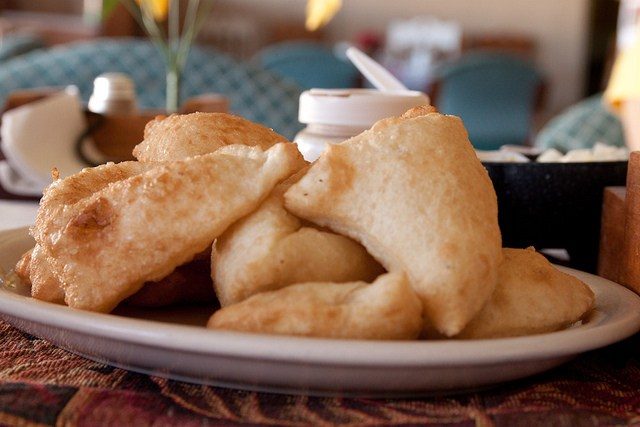 What is it: This one is a common breakfast item, and is basically deep-fried flour dough pieces. It is usually eaten with fried sausage, bacon, beans, and eggs, and can be of different shapes like square, round, or triangular.
What does it taste like: This snack dish is crispy and slightly salty. It tastes fantastic with the traditional toppings of sugar, jam, honey, or refried beans and cheese.
2. Creole Rice and Beans – Famous Left-over Monday Dish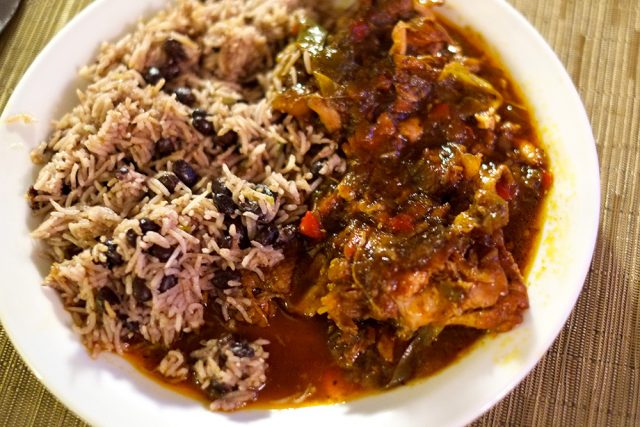 What is it: Interestingly, this dish has a strange convention where it is traditionally cooked on Mondays using the leftover foods from the previous Sunday's meal. The spicy yet healthy dish is usually made of red kidney beans, sausage, white rice and assorted spices. Despite its reputation as a leftover dish, it is a prime favorite at the Christmas dinner table in the country.
What does it taste like: Its subtle flavor is released the best when served hot with a dash of butter or margarine for breakfast or with chicken stew for lunch.
3. Belizean Stew Chicken – Spicy Side Dish for Meals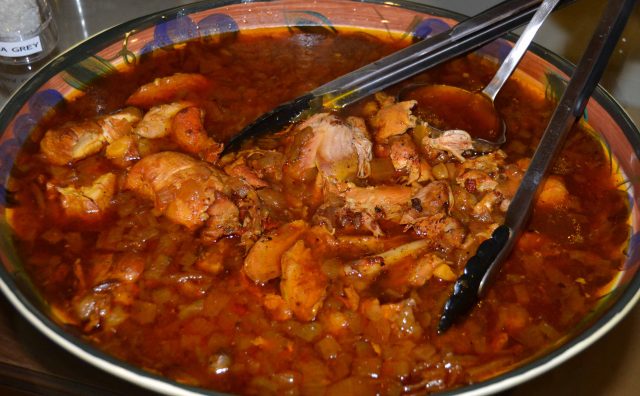 What is it: Like in many countries, a chicken stew is extremely common and famous in Belize. As the name suggests, it is stewed in a gravy that gradually dries out before it is ready to serve. A wide range of spices and herbs are used in preparing this chicken delicacy, including ripe tomatoes, cumin seeds, ginger, onion, garlic.
What does it taste like: The combined taste of all these spices, along with various other ingredients, gives the dish its superb flavor. Additionally, the aroma of fresh herbs like cilantro and thyme add to the dish's grace.
4. Belizean Meat Pie – Hot & Crispy Snack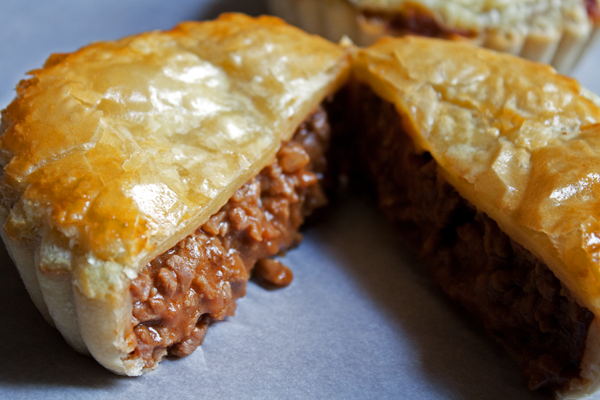 What is it: This Belizean pie is made with ground meat, lots of herbs and spices including thyme, small onions, tomato sauce, three kinds of peppers (sweet, habanero, and black).
What does it taste like: With the addition of all these kinds of spices and aromas, the dish gets a very different taste, and the moment you give your first bite, be sure to get wowed and surprised.
5. Salbutes – Common Belizean Street Food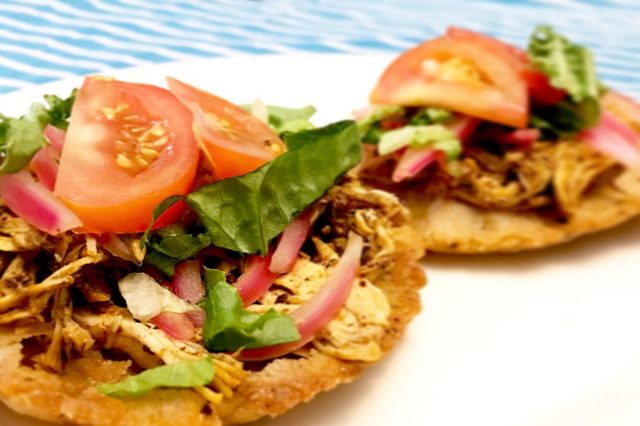 What is it: This is basically a tortilla with a topping of lettuce, chicken or turkey, onion, tomato, and avocado slices. Usually available in the evening, it especially targets tourists and local people seeking to get a taste of evening street foods in the country.
What does it taste like: The finger food is often served with soda or soft drinks, and has a slightly crispy texture, tasting the best straight from the oven.
6. Fish Serre – Belizean Culture Food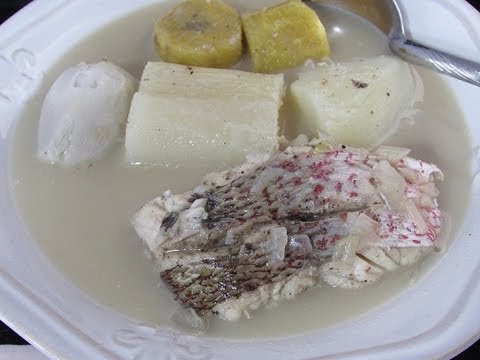 What is it: Belizeans are more fond of fish and chicken than beef or pork, and this fish dish, again, is a part of the Belizean food culture. Quite surprisingly, the fish is cooked along with green bananas and carrots (along with various other vegetables) and served with a number of herbs and seasonings.
What does it taste like: The magic taste of this dish lies in the plantain and herbs part that render an excellent flavoring to the fish slices. When you bite, the fish will melt in your mouth.
7. Panade – Stuffed Fried Appetizer
What is it: Panades are very common fast/street foods are made using corn dough called 'masa', and is typically stuffed with chicken, beans (for vegetarians) or fish and are then deep fried. Before serving, it is topped with salsa or cabbage.
What does it taste like: This finger food would literally leave you to lick your fingers when you bite this amazing fried snack filled with your favorite veggie/non-veg stuffings. You might want to taste it either hot or cold, or even at room temperature.
8. Dukunu – Popular Caribbean Dessert Dish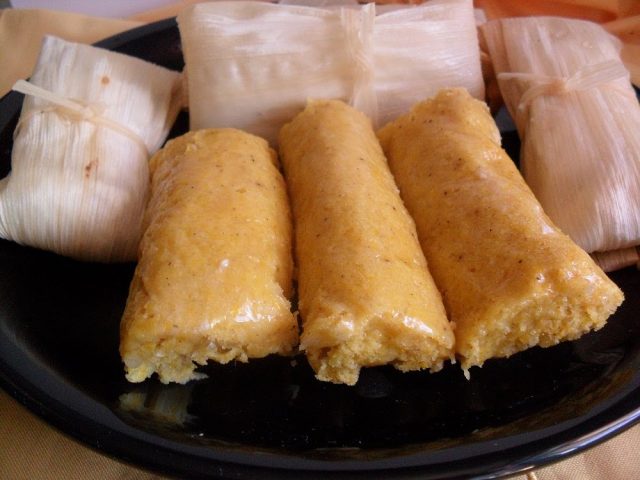 What is it: Also called Duckanoo, this popular dish in Belize was originally made by Africans slaves brought to Barbuda, Antigua, and a few other Caribbean islands many years back. Dukunu is prepared in boiling, water wrap-tied in plantain leaf, along with cornmeal, coconut, batata, brown sugar, and spices.
What does it taste like: This is a sweet dessert dish with an excellent flavor, especially of fresh coconut mixed with a variety of traditional African spices that are sure to steal your heart at the end of a meal.
9. Tamale – Mesoamerican Steam-cooked Wraps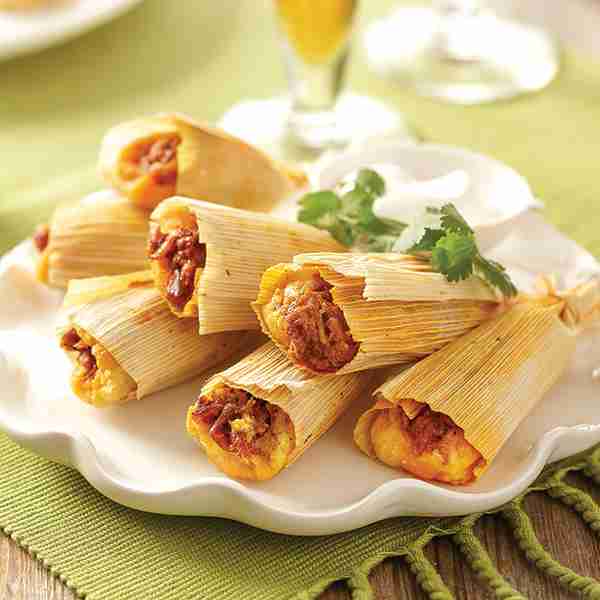 What is it: Tamale is a primitive dish, even enjoyed by the people from the Aztec and the Maya civilizations. These are small steam-cooked wraps filled with anything from hot, salty, sweet or fruity, as your tongue wants it, including meat, cheese, fruit, vegetable, and chilies. Traditionally made of 'masa' or dough, it is steamed in a corn husk or banana leaf, which is discarded before serving.
What does it taste like: As mentioned, the dish can be anything from salty to sweet, depending upon the ingredients used. Whichever way, it is sure to steal your heart when the tamales are unwrapped and served hot.
10. Cowfoot Soup – Slow-cooked Cow Leg & Hoof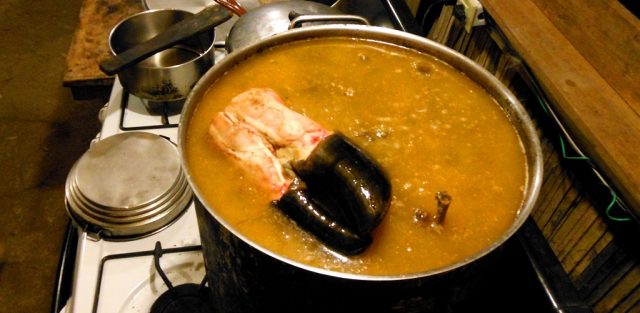 What is it: This is also an ancient and traditional dish from Belize, with the name being self-explanatory. It is made of cleaned and shaved foot of a cow, including the hoof, and is slow-cooked along with various spices and vegetables.
What does it taste like: How the flavor of the dish will be accepted by your tongue depends upon your personal 'taste'. However, the combined effect of all the traditional spices, herbs, and vegetables, along with the meaty flavor, would probably make you remember a beef broth.
11. Cochinita Pibil – Traditional Slow-roasted Pork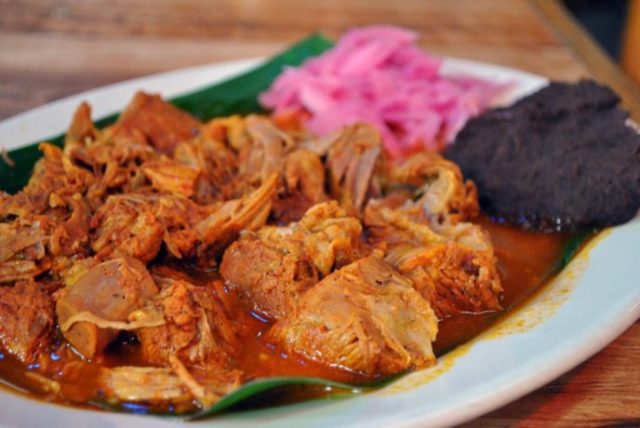 What is it: Cochinita Pibil is a pork dish, wherein, the pork is marinated in strong acidic citrus juice, slow-roasted in banana leaf, and then seasoned with annatto seed. Another traditional dish of the country, it is often consumed in households and also served in parties and get-togethers, round the year.
What does it taste like: The meat gets an amazing sour flavor because of the presence of the citric juice, while the annatto seasoning renders a characteristic burnt orange color to the pork. The banana leaf, interestingly, also adds an appealing scent to the dish.
Now that's our list, along with their names, description, and history, the purpose of which was only to create a virtual teaser for the foodies and help them get some good reason to plan for a short trip to this amazing country. Just book your flight with your close ones and give a generous relief to your eyes and taste buds!