British cuisine is all about variety, versatility and diversity, and the list of dishes they have to offer bears testimony to this fact. Be it for weddings, Christmas parties, luncheons or dinner, Britain indeed presents a unique platter for every occasion. Let us read on to take a look at some of the finger licking dishes of Great Britain.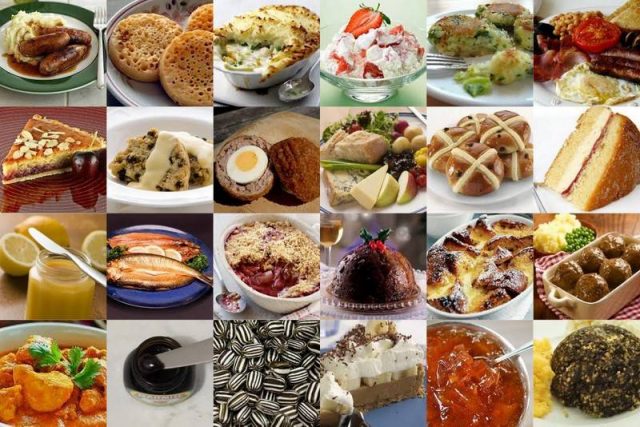 1. Fish and Chips – A Traditional British Food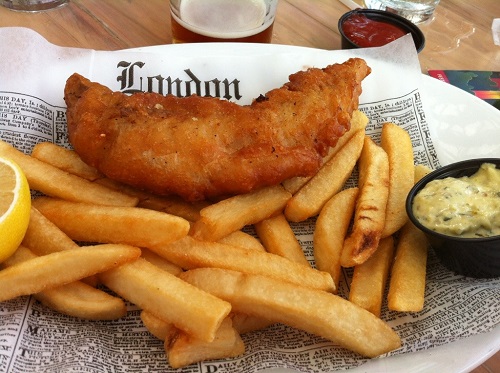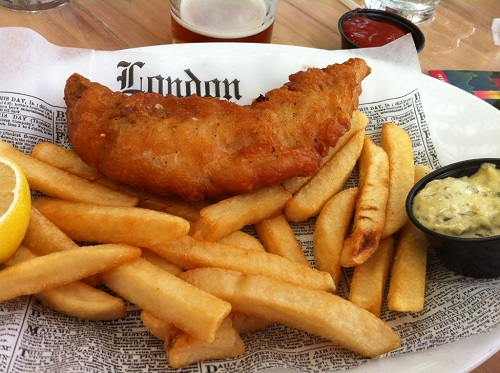 What is it: One of the most staple foods of Britain, it originated as early as the 19th century and by the middle of the 20th century there were more than 35,000 outlets in the country selling this lip-smacking savory. Deep-fried battered fish (mostly plaice, cod or haddock), served along with crispy potato chips, this lip-smacking savory has become a major takeaway snack not only in Britain but also New Zealand and Australia.
What does it taste like: Light, crispy and fluffy, every bite of it would melt in your mouth. Accompaniments like pickled cucumber or egg, or even a curry sauce would intensify its taste.
2. Bubble and Squeak – Popular British Breakfast Food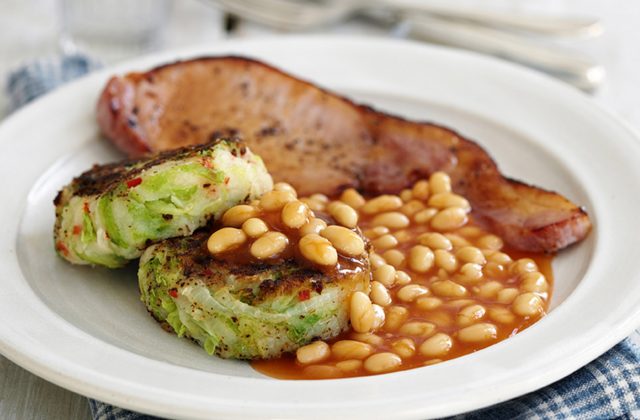 What is it: It earns its name because of the squeaking and bubbling sound made by the cabbage (its primary ingredient) when cooked. Potatoes, carrots, Brussels sprouts, and peas are also a part of this dish, mostly prepared from leftover veggies of a previous day's meal. It is served with cold meat or eaten as a side dish in an English breakfast platter.
What does it taste like:  Cabbage could give it a sweet taste, while peas and Brussels sprouts add to its soft, crunchy flavor. The addition of brown sauce or pickles enhances its tanginess.
3. Bangers and Mash – A Traditional English Sausage Dish for Lunch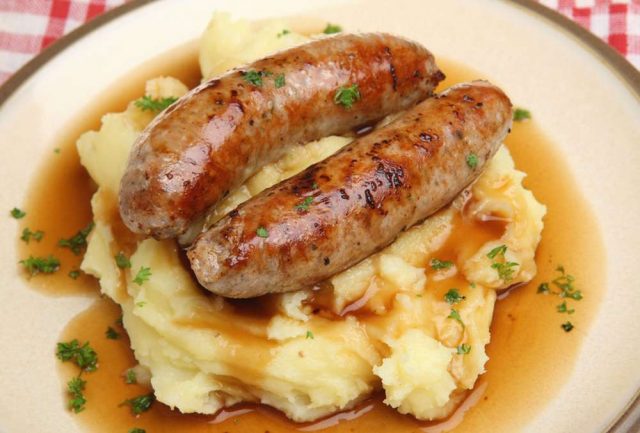 What is it: Sausage made from lamb, beef or pork, combined with mashed potatoes makes this delicious dish of bangers and mash. The term banger is said to date back to the time of the First World War when sausages were prepared with so much of water that they would pop on being cooked at an increased temperature.
What does it taste like:  The juicy sausage and crispy potatoes coupled with the sweet, tangy onion sauce would compel you to ask for more.
4. Roast – Britain's Typical Sunday Food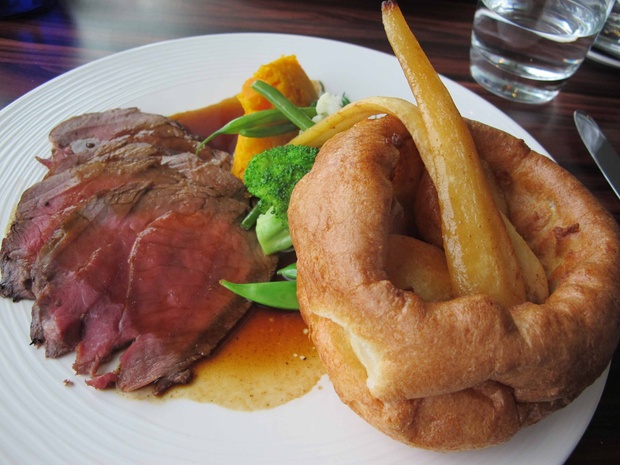 What is it: Known as Sunday roast, Sunday joint lunch or Sunday dinner since it is typically said to be eaten on a Sunday after a church service, this platter comprises of roasted meat (lamb, pork, chicken or beef) and potato. The leftovers from this Sunday roast are often used as a prime ingredient for preparing other dishes during the week.
What does it taste like: The array of vegetables and meat put into this dish, gives it a unique flavor of its own.
5. Mince Pie – A Popular Christmas Dessert of Britain
What is it: A popular Christmas dish, it originated as early as the 13th century. Dried fruits, cloves, cinnamon, and nutmeg go into its preparation at present instead of meat. .
What does it taste like: Crunchy, and soft, with the addition of spices giving it a different aroma altogether. Its smooth texture makes it crumbly the moment you bite on to it.
6. Yorkshire Pudding – Britain's National Dish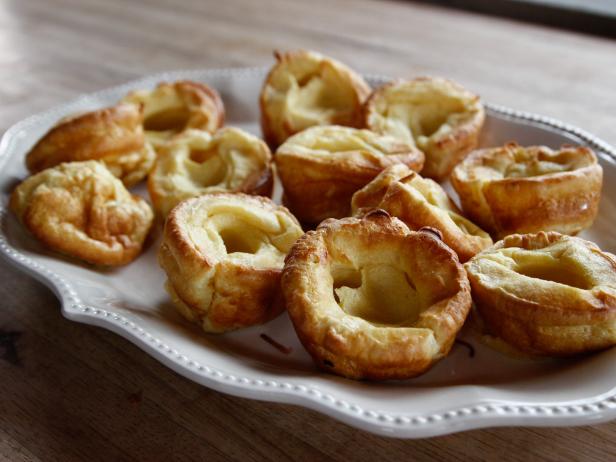 What is it: Named after the place where it originated and regarded as England's national dish for a long time, the Yorkshire pudding is prepared from a batter comprising of flour and eggs alongside milk or water. It can be eaten as a side dish or served in the main course with beef and other delicacies. The pudding can be eaten without any fillings or stuffed with bangers and mash, jam, or spring onions. It was initially called dripping pudding because of its cooking process as the batter was kept on a large pan where the fats and juices of the roasted meat had dripped into.
What does it taste like:  Greasy in texture and a little less sweet, it would be a perfect choice if you are on a diet.
7. Pork Pies – A Classic British Food in Buffets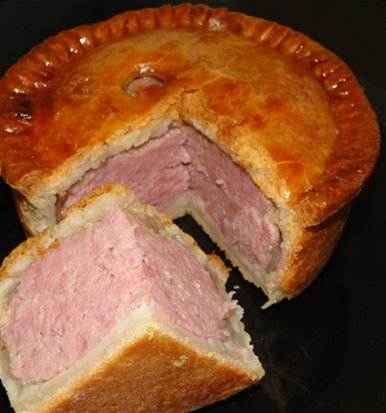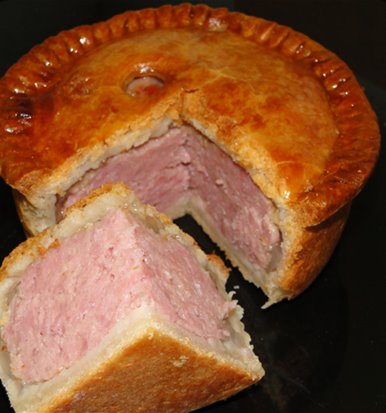 What is it: A lip-smacking cold meat pie made from pork and its jelly, it also has carrots, celery, peppercorn, onion, and also the pig's trotter as its main ingredients.  Though mostly eaten cold, some parts of Britain serve it warm along with peas and mint dip.
What does it taste like: Soft and salty, with the varied contents in the jelly creating fusion in your mouth. A spicy sauce would intensify the flavor even more.
8. Chicken Tikka Masala – A Famous British Indian Cuisine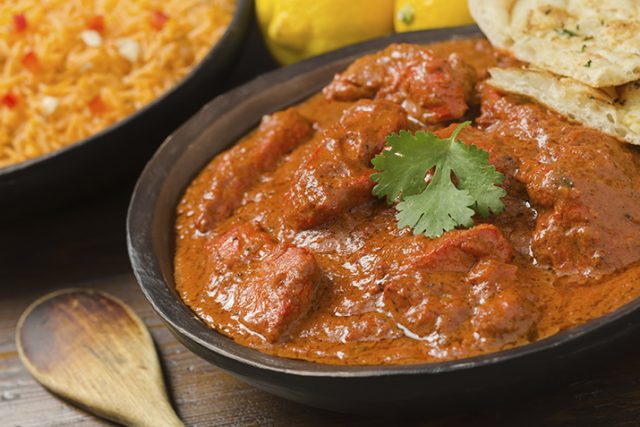 What is it: A spicy, baked dish prepared from chunks of chicken marinated with an array of spices, yogurt, and tomato or coriander sauce. Though this dish is known to have its roots in the Indian state, Punjab, there are claims of its origination to be in Scotland's Glasgow, at a restaurant managed by Indians. Robin Cook, a member of the parliament, termed it as Britain's national dish in 2001, with a 2012 survey, ranking it as the second most famous foreign dish served in Britain.
What does it taste like: Sweet, sour and tangy, all because of the addition of tomato, yogurt, coriander and several sauces.
9. Full English Breakfast – A Famous and Typical British Platter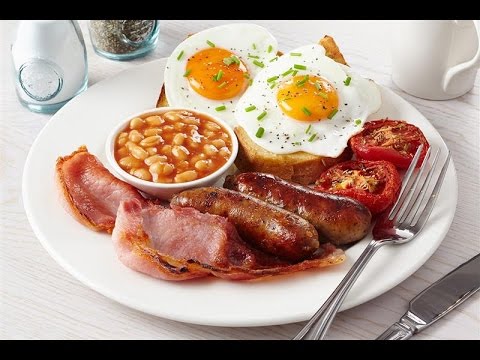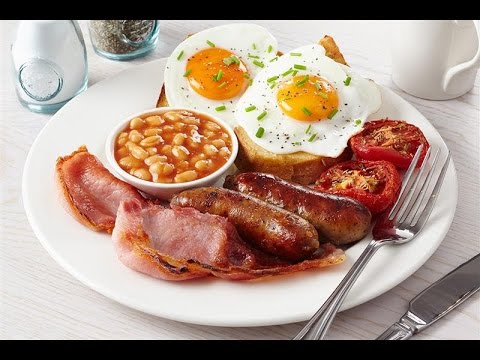 What is it: Attaining popularity in Ireland and Britain since the Victorian period, it comprises not just a particular food but a complete platter of bacon, eggs, sausage, mushroom, baked beans, tomatoes, and bread alongside tea and coffee.
What does it taste like: With so many edibles on your plate, the taste would be sweet, salty, and sour…. a combination of everything.
10. Toad in the Hole – Britain's Staple Dinner Food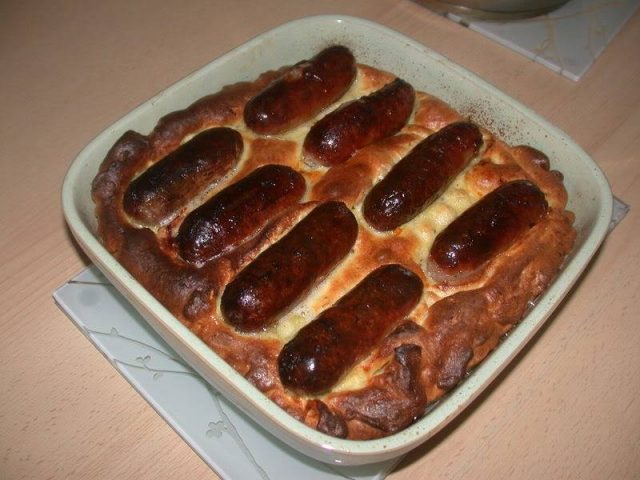 What is it: Sausages, made in a batter of the Yorkshire pudding, served with vegetables and gravy—this is what toad in the hole is all about. Though the story behind this unusual name remains ambiguous, it might be called so because of its presentation which seems as if the sausages are making their way through the gaps present in the batter.
What does it taste like: Subtle to taste, the flavor varies in accordance to the vegetables and gravy you eat it with.
11. Parmo – A Traditional English Starter Dish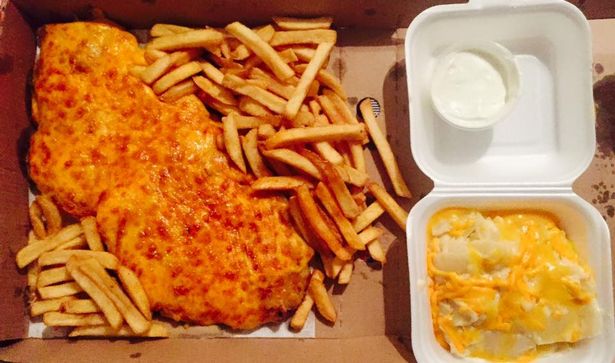 What is it: A popular dish, often served as starters, parmo is a breaded cutlet comprising of pork dipped in a batter of breadcrumbs, seasoned with parmesan sauce and cheese. Parmo has several variants in accordance to its kinds of toppings and also the way in which they are prepared like parmo hotshot (toppings of pepperoni, cheese, pepper), parmo zeno (cheese and onion toppings), and meat feast parmo (chicken, ham and pepperoni toppings). A favorite takeaway food too, it often comes in a big pizza box owing to its large size, with chips, and a creamy sauce as its accompaniments.
What does it taste like: Every bite of it would transcend you to a different world altogether, with the taste varying according to its toppings. Addition of parmesan could give it a fruity, nutty flavor, while pepperoni could add spice to it.
12. Princess of Wales Chicken – Popular English Food for Royal Wedding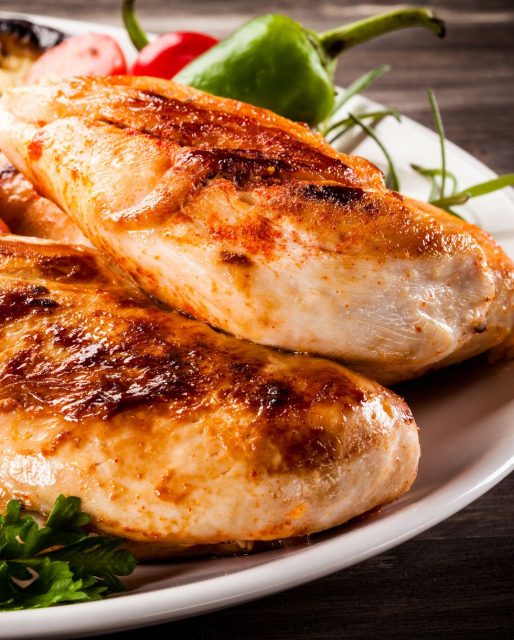 What is it: A special and unique dish of chicken breast having a lamb mousse filling, garnished with asparagus and Madeira sauce, especially included as a part of a sumptuous spread at the royal wedding of Princes Charles and Lady Diana in 1981. It was made keeping in mind the princesses' love for poultry and also named in her honor.
What does it taste like:  Grand, rich and royal with the several accompaniments giving it a distinct flavor.
13.Cauliflower Cheese – A Traditional Vegetarian Cuisine of Britain
What is it: A traditional lunch or dinner cuisine of the Brits, comprising of boiled cauliflower topped with cheese sauce, flavored with nutmeg or mustard and finally baked. During the 19th and 20th century it was a common Sunday lunch recipe in most households, teamed with potatoes and roasted meat, particularly in the colder months.
What does it taste like: Soft, juicy, nutty and smooth, with every bite giving you a heavenly feel. Because of its high nutritional value, it has gained popularity as baby food in the United Kingdom.
14.Battenberg Cake – A Famous English Dessert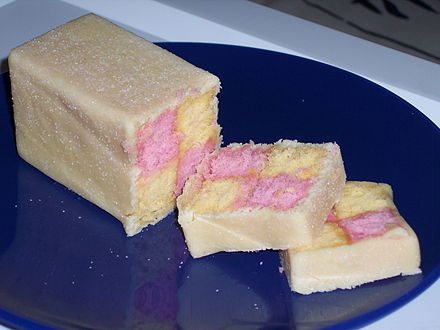 What is it:  Deriving its name from Germany's Battenberg town where Princess Victoria was married off, it is a sponge cake with pink and yellow checks, held together by an apricot jam, coated with marzipan (honey/sugar and almond meal). When cut into slices, the patterns of pink and yellow appear alternately. The emergency vehicles in the United Kingdom are officially called Battenberg markings because of their resemblance to the cake's design.
What does it taste like: Smooth and sweet to eat, while its bright color combination is a treat to the eyes too.
The names mentioned above completes only a small portion of the famous English food as Britain has a lot more to offer like black peas, black pudding (a dish made of pork and beef), cobbler ( a baked dish of fruits or savories), faggots, suet pudding, apple pie and the list never ends.