Foods from Fiji is known for their simple style mixed with an exotic taste. In this list, we have tried to cover all the best and favorite foods from this beautiful island, along with their names, relevant information, and the customs associated to them.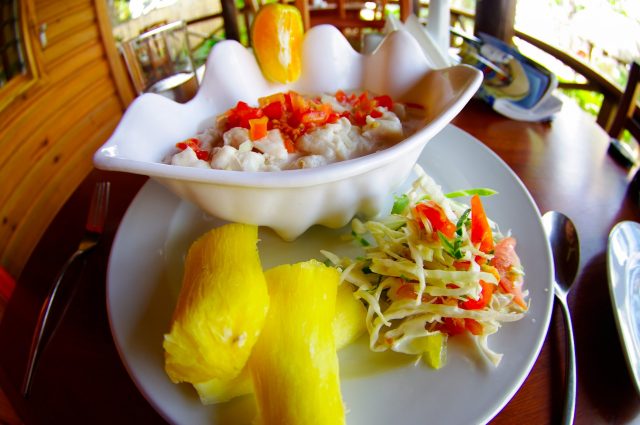 1. Kokoda – Traditional National Food of Fiji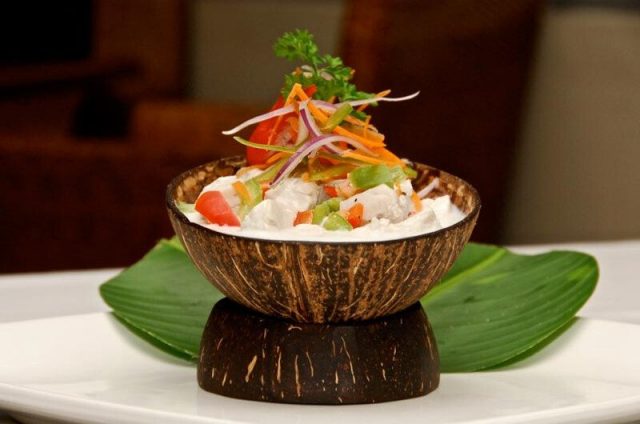 What is it: Kokoda (pronounced 'ko kon da'), a raw salad dish from the Fiji Island, is a famous culture food, the primary ingredient of which is raw fish marinated in lime juice. Apart from that, cucumbers, onions, tomatoes, coconut cream, and peppers are also added. This healthy dish can be eaten along with main-course lunch or dinner, or just with bread for breakfast. It is a favorite food even at wedding parties, as also different festivals of the island.
What does it taste like: The salad has a unique taste since it is both lime-sour, and coconut-sweet, and this is exactly where the special secret of this dish lies. The crispy chopped vegetables go wonderfully well with the tender fish cubes.
2. Lovo – Signature Wedding & Festival Dish Cooked in Underground Furnace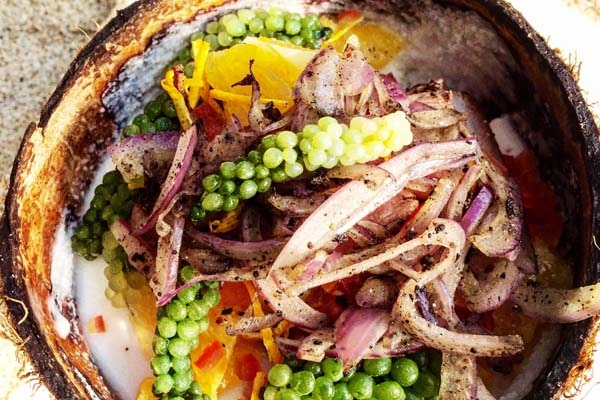 What is it: The word 'lovo' literally means 'a feast cooked in the earth'. This is a bizarre dish that is cooked in a furnace with pork, lamb, fish, vegetables and different local delicacies, all wrapped together in banana leaves. The dish takes several hours to be ready to serve. This is a very, very common wedding dish, and is also prepared during different public gatherings and events including Christmas, and various food festivals. Moreover, it is healthy too, as traditionally, no oil is used to cook it.
What does it taste like: The combined flavors of pork, fish, lamb, along with assorted vegetables is enough to steal your heart once you take the first spoonful. Also, the addition of banana leaves gives a very special smoky flavor to the dish.
3. Topoi – Famous Vegetarian Dumpling Snack Dish for Breakfast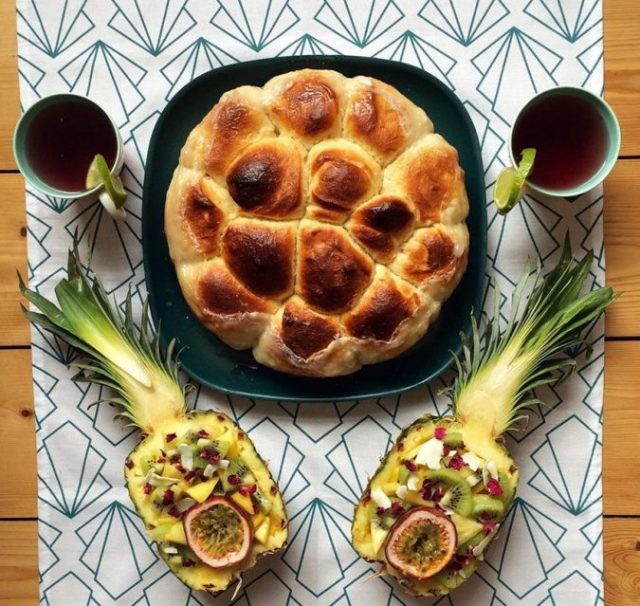 What is it: Topoi is a type of Fijian dumplings that you can get quickly, if you place an order in any authentic Fijian restaurant, as the preparation is quite simple. Topois are eaten for breakfast or even with morning tea in Fiji, and is served sliced adding lots of butter.
What does it taste like: The outer side of this finger food is relatively hard and firm unlike the tender inside. The exotic smell of mug flour and coconut cream is indeed a fabulous combo.
4. Fried Taro Roots – Popular Native Vegan Appetizer Dish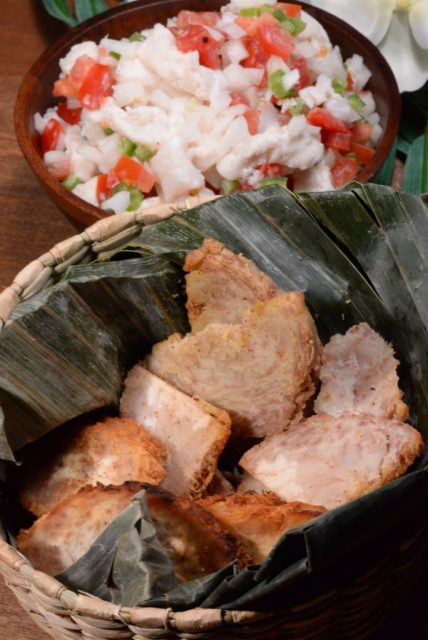 What is it: This is a staple menu from the Fijian cuisine, especially the use of taro is a part of the food habits of the Fijian people. Also, taro is a good choice for health-conscious people since it is gluten-free, rich in fiber, and hence, easy to digest.
What does it taste like: The lightly-fried dish will bring a change to your taste, while the unique flavor of the taro roots is enhanced by the addition of garlic and fresh-ground pepper.
5. Palusami – Traditional Mashed Taro Leaves Dish with Coconut Cream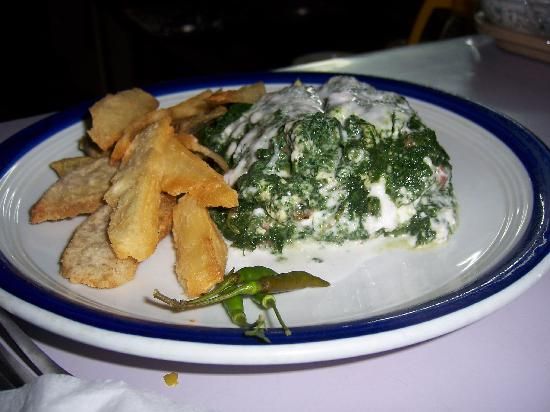 What is it: Palusami is made from boiled fresh taro leaves, which is mashed into a fine but rich vegetable curry. Interestingly, little or no spices or chilies are added to this dish which makes it naturally quite healthy. Palusami is served garnished with coconut cream. Sometimes, chunks of lamb are also added to it while cooking.
What does it taste like: It has a flavor like stewed spinach, and both the vegetarian and the non-veg versions are equally tasty.
6. Spicy Chicken Chopsuey – Fijian-Chinese Fast-Food Dish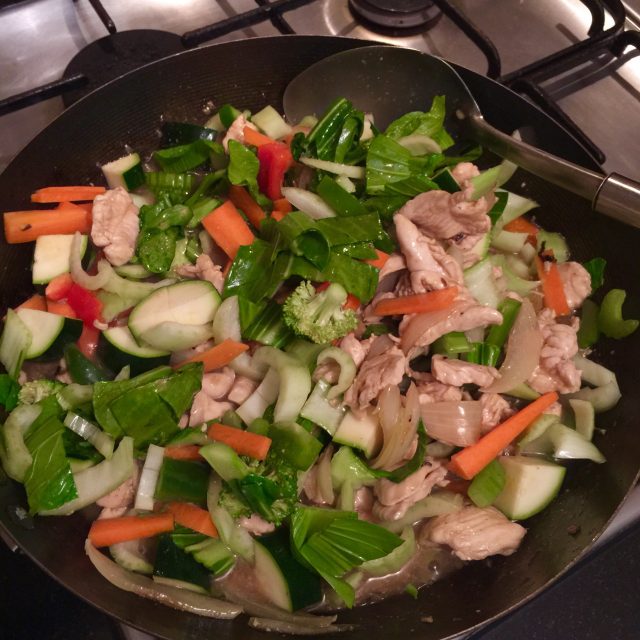 https://www.simplyblissfulliving.net/2018/05/chicken-chopsuey-fiji-style-stir-fry.html
What is it: Due to the long-settled Chinese community in the Fiji Islands, there has been quite a lot of influence of their cuisine in Fijian foods. This Fiji style chicken chopsuey is one of them and has been famous in the island for quite some time now.
What does it taste like: This Fiji-Chinese menu is really tangy, and the addition of a lot of spices gives a dramatic flavor to the chicken. It tastes yummy when eaten hot with Chinese main-course dishes like noodles or fried rice, or just with some good drinks including Chinese rice wine.
7. Baigan Valo – Steamed Eggplant with Spicy Stuffing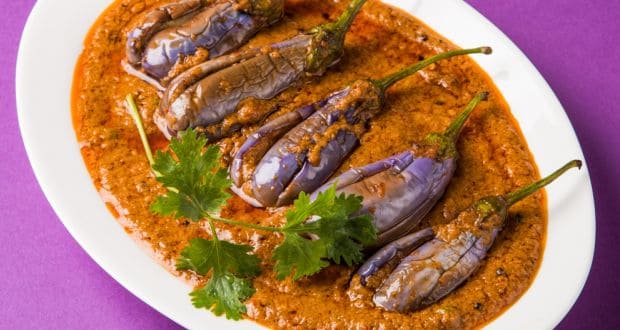 What is it: Baigan Valo is a traditional Indo-Fijian fusion dish, with the very name of the dish suggesting so. 'Baingan', in Hindi language, means eggplant. The vegetable is actually cut into halves and then filled with a stuffing before steaming. Prior to serving, it is usually topped with coconut cream.
What does it taste like: When done, the dish might look a little messy, however, you just won't believe how great the combination of eggplant can go so well with a simple spicy stuffing, unless you actually taste it.
8. Fijian Banana Cake – A Gourmet Dessert Dish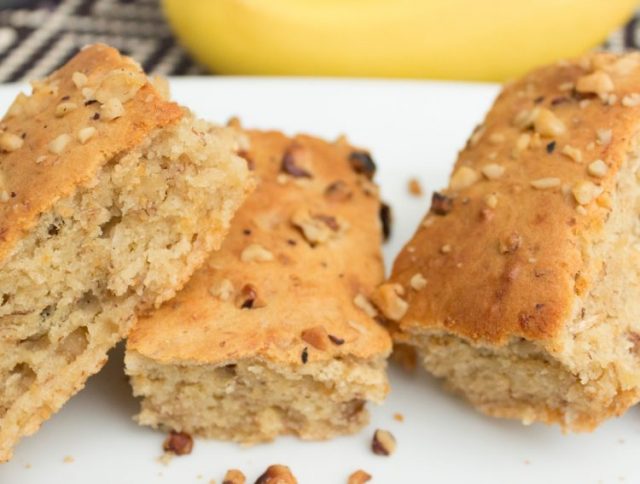 What is it: This dessert dish is also a common one, and your waiter won't keep you waiting for long after a grand dinner if you place a late order since it takes a short time to get it ready! The baked dessert is often served with lots of tasty garnishes.
What does it taste like: The subtle, and probably the never-before combination of the flavors of banana, butter, and eggs, along with coconut milk, is simply superb.
9. Fish Suruwa – Fijian-Indian Fusion Curried Fish
What is it: Fish Suruwa has a direct Indian influence, and even the spices used, along with the technique of preparing it, is pro-Indian! It is usually eaten with rice as a main course dish and is often served in the popular big fat weddings celebrated in the island.
What does it taste like: The dish is very spicy, and the addition of a long line of spices and flavorings like the garam masala, coconut milk, cumin, cinnamon, etc. mixes wonderfully with the aroma of the sea fish.
10. Fijian Roti – An Accompaniment for Various Dishes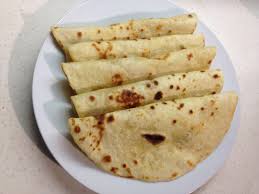 Fijituwawarecipes.blogspot.com
What is it: The Indian community in the island is large, and there have been several influences of the community's food and culture. As the name of this dish suggests, this one is a Fijian version of 'roti' that originated in the Indian sub-continent and entered the Fijian cuisine many decades back. It is nothing but a flatbread cooked over an iron tava, eaten with many types of meals and curries.
What does it taste like: The bread, by itself, is quite tender, and adds a special taste to any kind of main-course item, especially when served hot. To enhance the taste, it is often smeared with butter before serving.
If you are a genuine food lover, you won't give a second thought to pack your bags, and rush to the island to get the authentic taste of Fijian cuisine! Don't forget to check out the rest of the menu at the restaurants as there are numerous other delicacies you can't afford to miss.