Greek dessert has a class of its own. With its many influences of different cuisines from around the world, the modern-day desserts from Greece not only retain its classical style and flavors, but also some good instances of world-class fusion dishes. This list of a few of the most popular desserts from the country will introduce you to such dishes you would love to remember all your life, once you get a taste of them. Here you go!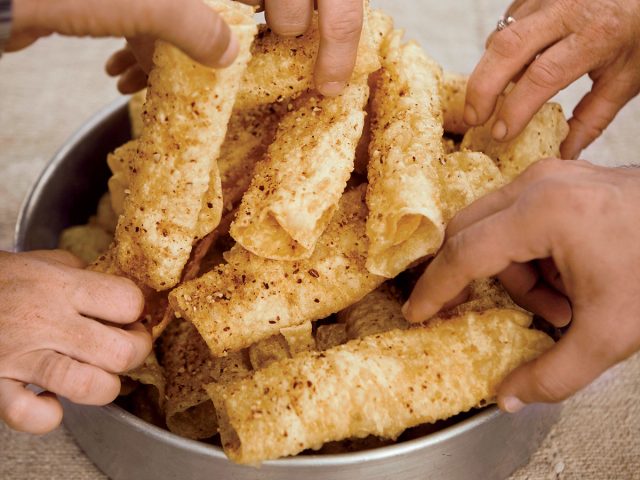 1. Panna Cotta – An Ancient Greek Yogurt Dessert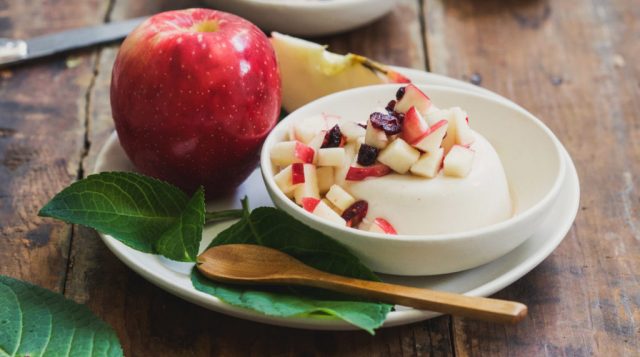 What is it: Basically, this is a festival dessert dish often made during events like Lent, Easter, and Christmas. It is made with yogurt and fresh cream, cooking them with sugar, honey, and nuts over simmering heat, solidified with gelatin, and then served, topped with assorted fresh and dry fruits like pistachio, apple, strawberry, mango, and raisins.
You can also get low-carb, vegan or fat-free versions of this traditional dish at the restaurants.
What does it taste like: The flavor of this healthy dish is fantastic, quite like a pudding, along with the aroma of dry and fresh fruits, punched with the subtle smells of vanilla, cream, caramel, and other ingredients.
2. Galaktoboureko – Square-cut Layered Semolina Custard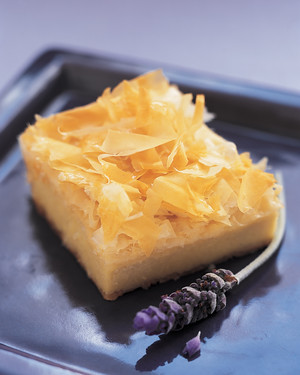 What is it: This is a famous Greek-style dessert cooked in a pan with semolina custard and filo. The name literally means 'milk börek'. It has a filo layered on top and bottom, served after cutting into squares, coated with a sweet syrup.
What does it taste like: After a sumptuous dinner party, the great flavors of egg, semolina, butter, and cream are sure to invade your flavor buds.
3. Baklava – Crispy & Nutty Gourmet Phyllo Pastry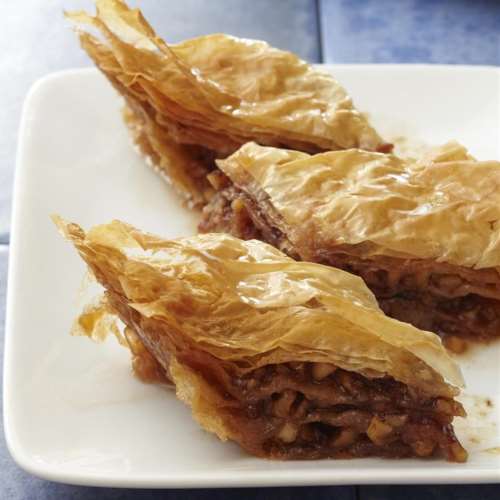 What is it: Baklava is a famous sweet pastry that has layers of filo (phyllo) stuffed with nuts, bound together with honey or sugar syrup. This is also a common cuisine of the Levant, the Caucasus, Balkans, Maghreb, as well as Western and Central Asia.
What does it taste like: The extra nutty and syrupy flavor, along with the smooth texture of phyllo dough and the flavors of spices, gives you a feeling of satisfaction at the end of your meal.
4. Kataifi – Traditional Sweet-n-Sour Dessert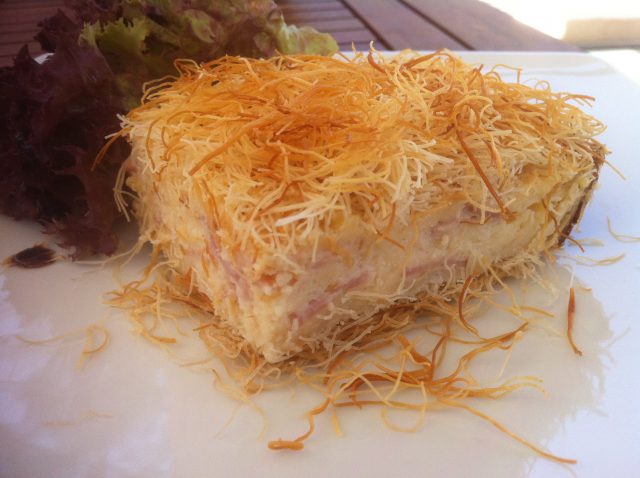 What is it: This amazing dish is prepared from chopped walnuts, along with spices like clove and cinnamon, and then enveloped into a buttery kataifi dough, before serving with lemon syrup.
However, there are also famous variations of Kataifi, like the 'Ekmek Kataifi', which is cooked with crispy and golden-baked kataifi dough and served with lemon syrup, garnished with a creamy custard, whipped cream, cinnamon, and pistachios.
What does it taste like: The impressive, mildly-sour taste and the fresh scent of lemon will hit your taste-buds right when you take the first bite, things getting even better as you make your way to the scented stuffing of walnuts.
5. Bougatsa – Greek-Style Stuffed Custard Pastry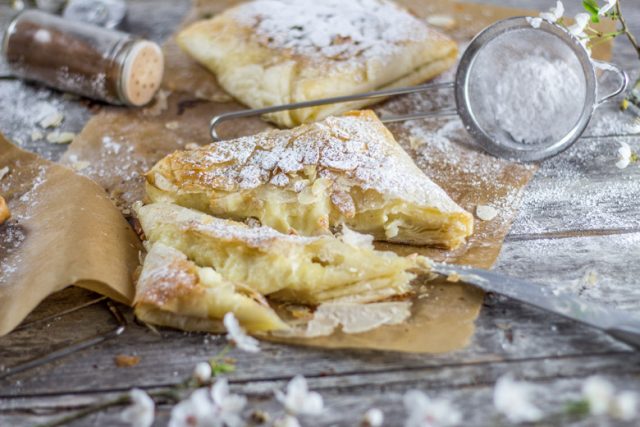 What is it: To share a good piece of information with you, this dish can be enjoyed both as a 'meaty' breakfast, or a 'sweety' dessert, depending upon the filling used. For the dessert dish, it usually contains semolina custard between layers of filo dough.
What does it taste like: The delicious semolina custard, parceled between filo dough layers to be baked, gives the dish a strange, yet unique taste.
6. Loukoumades – Donuts with Honey and Walnuts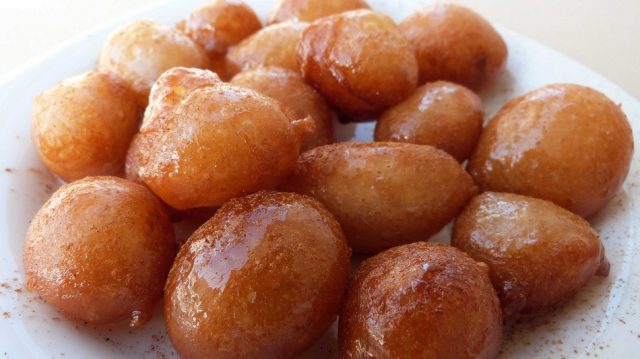 What is it: These are fried donuts made with dry yeast, vegetable oil, lemon juice, sugar, salt, all-purpose flour (or flour from shredded wheat), and eggs, soaked in syrup or honey.
What does it taste like: Often served hot, when you take a bite of one of these, you would wonder how such everyday ingredients could render such an amazingly flavorful effect to a sweet dessert dish! The crispy and juicy texture will only leave you wanting more.
7. Greek Halwa – Fast-Breaking Eggless Vegetarian Pudding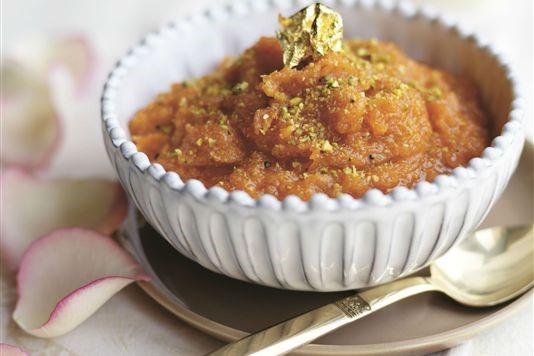 What is it: Basically of an Arabian origin, this one is another pudding dish made from semolina, sweetened with syrup, finally, garnished with raisins and nuts. The dish is low in calories (okay for diabetics once in a while). It is popular especially during periods of prolonged fasting since it contains no dairy or eggs. Alternately, the honey-less vegan version is also sought for.
What does it taste like: This classic dish has a rich flavor of semolina that mixes evenly with the traditional syrup, dry fruits, raisins, and other additions.
8. Kok – Cream Puff Cookie Sandwiches for Kids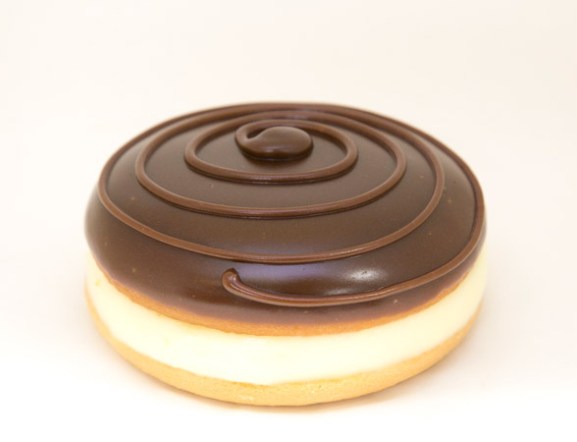 What is it: 'Kok' or 'Kokakia' is a cream puff sandwiched between two phinikia (melomakarona) cookies, and coated with chocolate on one side.
What does it taste like: Loaded with cream, chocolate, cookies, peanut butter, syrup, honey, and more, the ingredients of this sweet treat say it all, why it is especially preferred by kids.
9. Kormos – Frozen Cake-Ice cream Dessert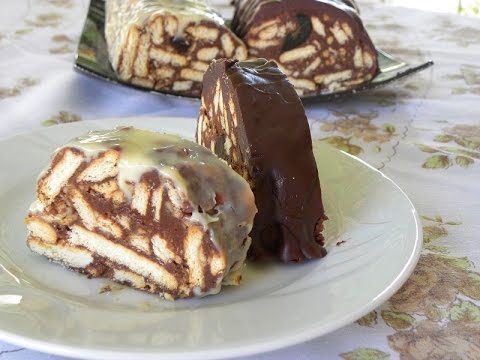 What is it: Made from a variety of ingredients like evaporated milk, cocoa, butter, and walnuts, the ingredients are mixed together to make a dough, which is then made into a roll, frozen, and finally cut into thick slices before serving.
What does it taste like: It tastes like something in between a cake and an ice cream, with every bite having the crispy texture of chopped walnuts, and the classic aroma of refrigerated cocoa.
10. Diples – Crispy Folded Dough Sheets in Syrup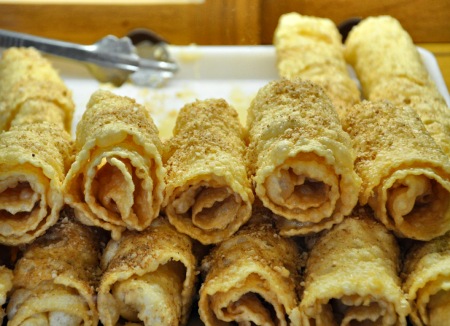 What is it: Diples are thin sheets of dough that are folded while frying in hot olive oil, and then dipped in honey syrup (or sugar syrup for vegans).
What does it taste like: This item has a simple flavor, with its characteristic crispy flavor, and goes very well with the fresh taste of honey. It can be a perfect way to end a meal or consumed any time as a snack.
11. Revani – Famous Samolina Greek Cake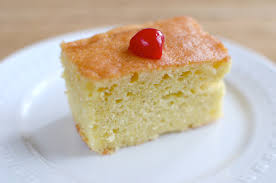 What is it: Also known as 'ravani', this is a Greek cake where the primary ingredient is semolina. Furthermore, other regular ingredients for making cakes in the western world, like eggs, flour, and flavoring agents, are also added.
What does it taste like: A regular cake would never have the unique flavor rendered by the combination of semolina along with the other ingredients.
12. Birds Nest Cup Cake – A Honey & Semolina Dessert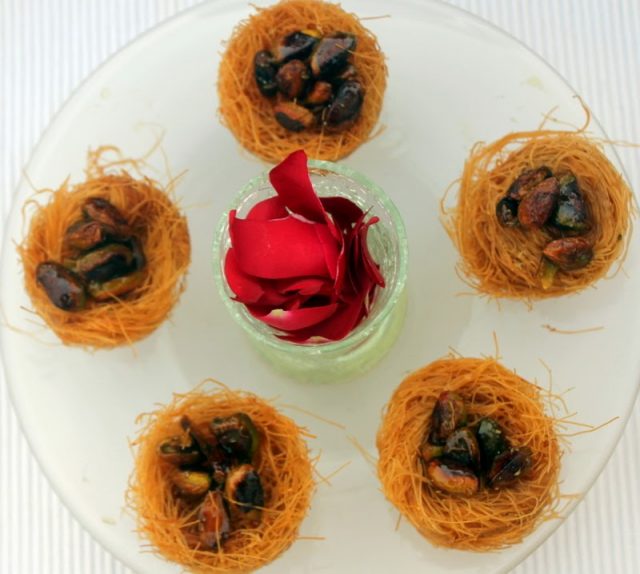 What is it: This is also an amazing dish which anyone will love – from 8 to 80. It is a spectacular dessert in the shape of a bird's nest, made from semolina flour, garnished with honey-soaked semolina among other ingredients.
What does it taste like: The crispy texture of the 'nests', combined with the rich taste of honey, egg, cinnamon, almonds, and the syrup, is bound to bring water to your mouth.
So that's it – our best list of yummy Greek desserts to try. Pack your bags and start calling your friends, and fly off right away, because once you plan for a trip to Greece – the classical land of the western world – you would easily come to understand as to why it is still so dear and 'sweet' to us all!