Guatemala is not merely famous for its natural beauty, but also for its ancient customs, traditions, culture, and foods. This Central American country, next to Mexico, is home to dense rainforests, active volcanoes, and primitive Mayan sites. It was under Spanish colonial rule for a long time. With all these associations, Guatemala's cuisine and culture have lots of Mayan, Mexican and Spanish influences in them. So, if you are a true foodie, get yourself acquainted with a few of their staple dishes and their names below.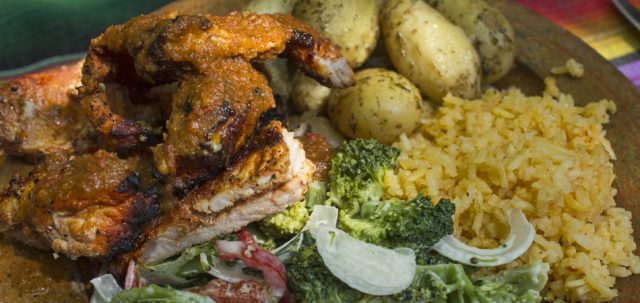 1. Fiambre – Typical Día De Los Muertos ('Day of the Dead') Dish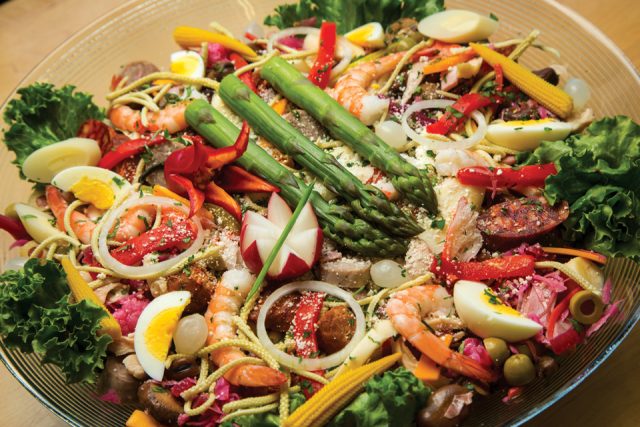 What is it: It is prepared with lots of greens, meats, seafood, herbs, spices and other ingredients. It might be mind-blowing to know that this salad can be made from over 50 ingredients! It is exclusively eaten on the 'Day of the Dead' (which is related to the All Saints' Day). The meaning of the name of this dish is 'served cold', which is self-explanatory by itself.
What does it taste like: The combination of a wide range of items into one single platter has given this cold salad a very unique, fusion flavor. If you would visit Guatemala, you can, of course, try this healthy dish for breakfast or brunch!
2. Empanada – Famous Meat Patty from Guatemalan Cuisine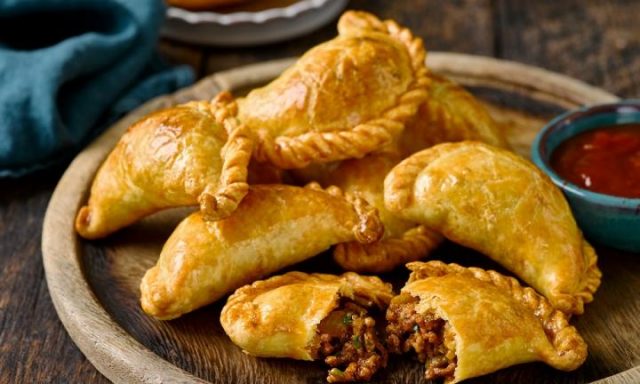 What is it: The name was derived from the Spanish language that means 'coated or wrapped in bread'. This is basically a meat-stuffed pastry dish that can be either fried or baked.
What does it taste like: The crispy outer wrap and the stuffing consisting of meat, cheese, corn, and other ingredients have made this snack a popular choice for snack lovers.
3. Chuchitos – Guatemalan Culture Food for Holiday Parties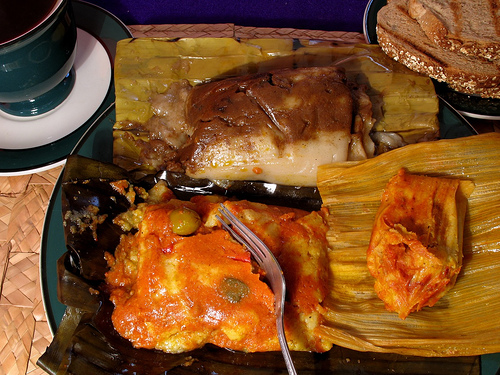 What is it: Traditional pork dish (but also substituted with chicken) made of dough and are steamed in a banana leaf or corn husk. Often made during public holidays, including New Year's Day, and Easter. this dish is even common for Guatemalan wedding parties.
What does it taste like: The dish has a typical steamy flavor with the aroma of spices and pork.
4. Hilachas – Main Course Guatemalan Meat Dish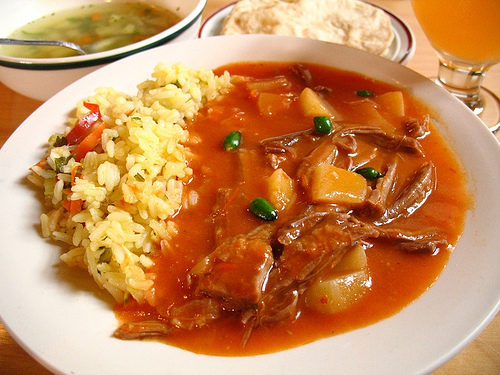 What is it: This is a very traditional main course dish for both dinner and lunch. It is made of shredded beef cooked in tomato-tomatillo sauce and is consumed with corn tortillas or rice.
What does it taste like: The simmer-cooked aroma of spices combined with meat is the main attraction of this dish.
5. Jocon – Mayan Chicken Cooked in Green Sauce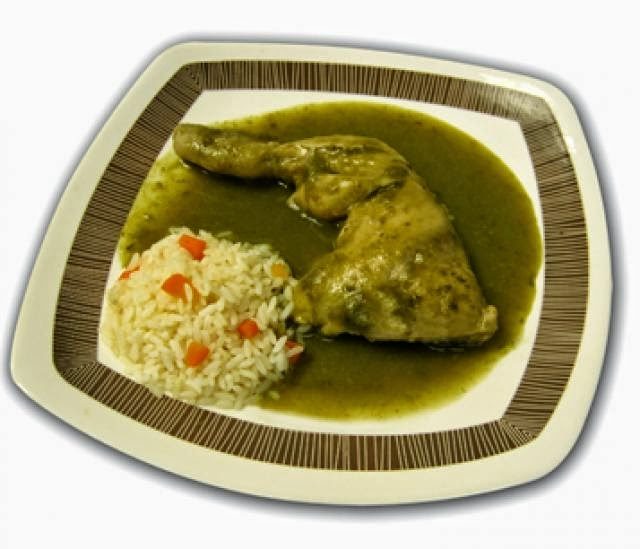 What is it: This dish is especially popular with the Mayan population that lives in Guatemala. It is simmer-cooked with chicken in a green sauce made from cilantro and tomatillos and cilantro and other ingredients. However, a vegetarian variation can also be made, using assorted vegetables in place of chicken. This is also a main course dish and is often consumed with steamed rice.
What does it taste like: Once you put it in your mouth, your taste buds are sure to get charged up with the exotic aroma of sesame, cilantro, and all the typical spices.
6. Kakik – The Unofficial 'National Dish' of Guatemala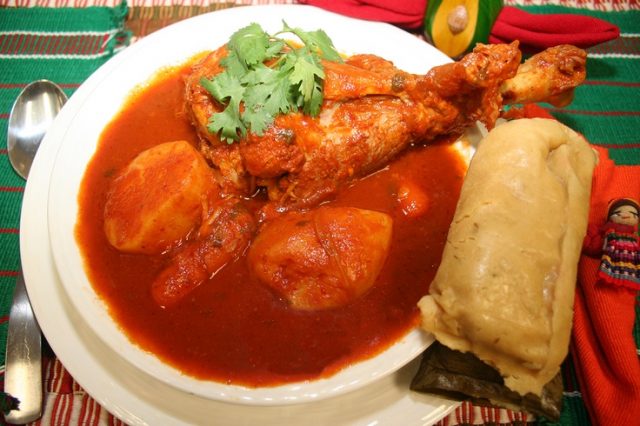 What is it: This dish is so ancient and popular that it is often called the 'unofficial national dish' of the country! Known in different names like Kakik, Kak'ik, or Kaq'-ik, this is a main course soup or gravy dish that is cooked with both chicken and turkey. Kakik is often eaten on New Year's Day.
What does it taste like: The addition of lots of Guatemalan spices and herbs in this staple dish has enhanced the combined flavor of both the meats.
7. Tamales – Guatemalan Christmas Delicacies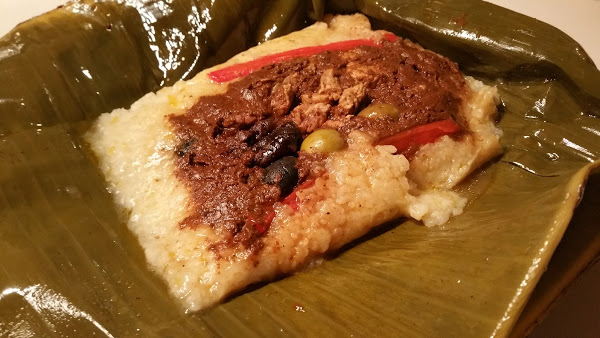 What is it: Much like the chuchitos, the tamales too are wrap-steamed in plantain leaves. It is stuffed with a variety of meats like pork, chicken, along with many other ingredients and assorted spices.
What does it taste like: Though cooking tamale is quite time-consuming and laborious, the taste would say that it's worth it! Not just by its wonderful taste, the exotic aroma begins to release the moment it is unwrapped from inside the folded leaves.
If you ever plan for holidaying in Guatemala, you should not only visit the Mayan pyramids and the dense jungles but also know about a few of their fabulous foods that are directly associated with their culture. Keeping this in mind, we have made this compact list for you, with the best and choicest Guatemalan foods.