The world famous Haitian cuisine has several influences, including French, African, Spanish, Arab, and those of the Taíno natives. Both the traditional and the contemporary dishes from the island of Haiti have a uniqueness that is typical only to the nation, and this is exactly what is appealing to the visitors.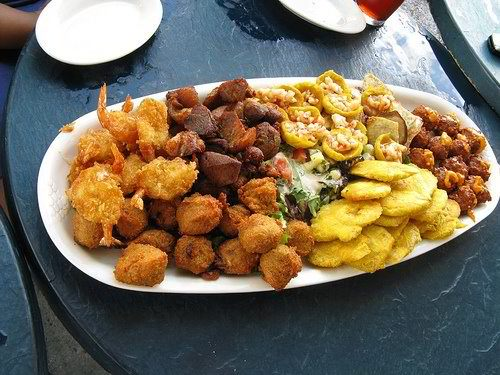 1. Griot – A Traditional Haitian Food with Fried Pork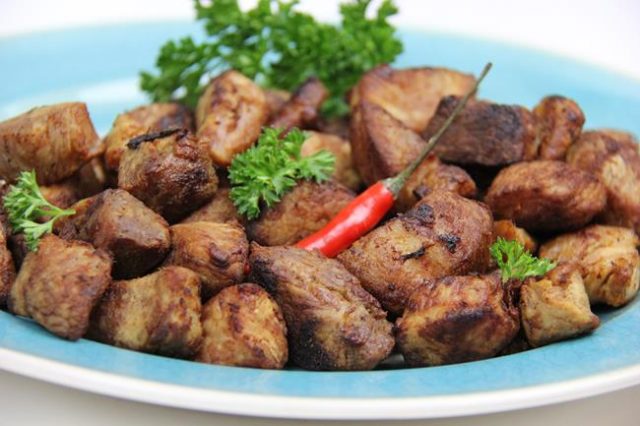 What is it: A famous culture food from Haiti made with marinated fried pork. This common dish is also a favorite choice for all kinds of public gatherings like Easter, Good Friday, and Christmas.
What does it taste like: The crispy texture of the pork and the aroma rendered to it by the spicy marinade gives a unique taste to it.
2. Accra – A Vegan Malanga Fritters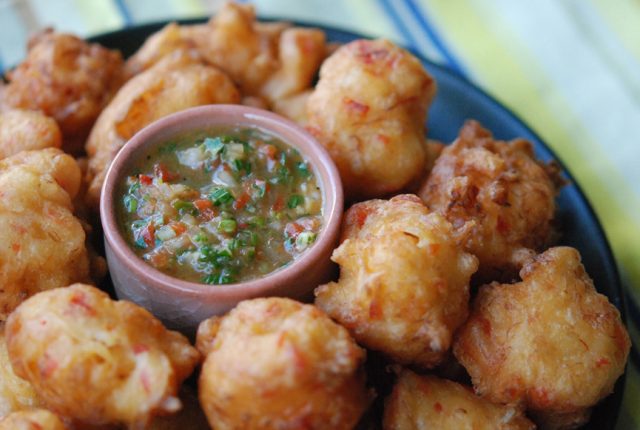 What is it: This is a fried dish made from malanga (an edible tuber from Central and South America) and various other spices.
What does it taste like: You would be surprised to take a bite of this batter-fried dish, especially if you have never tasted malanga before. The crispy coat and the tenderness inside, both are actually spicy and flavorful!
3. Labouyi Ble – A Typical Haitian Porridge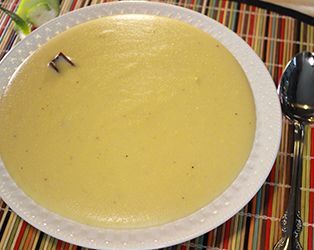 What is it: This is a porridge dish made from Bulgur wheat, usually consumed as a breakfast, or main course dish. It can be eaten by itself, or with a spicy side dish, especially in the main course.
What does it taste like: The sweet and salty porridge, mixed with spices like cinnamon, star anise, and nutmeg, is sure to gratify your taste buds.
4. Lambi Guisado – Spicy Stewed Conch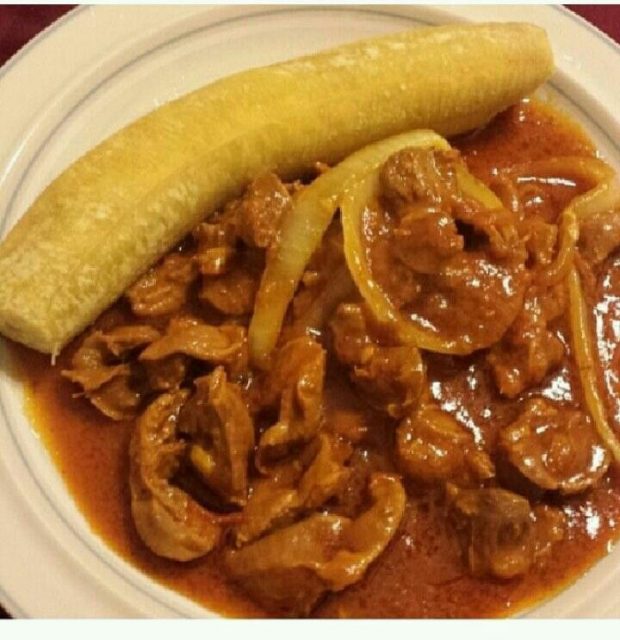 What is it: This mouth-watering conch flesh dish is considered a delicacy in Haiti.
What does it taste like: Cooked with lots of spices, it has a tangy, spicy and hot taste, being best eaten with steamed black rice.
5. Joumou – Yellow Pumpkin Soup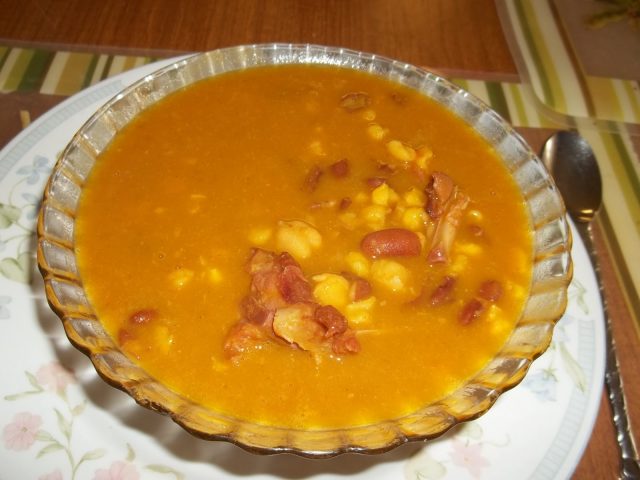 What is it: This is the traditional pumpkin soup, usually cooked with beef, but goat meat (chevon), fish fillets, and chicken are also used for some variation.
What does it taste like: The typical yellow color of this soup dish speaks for itself. Much less spicy than many other similar items, it is relatively light by consistency, having a very traditional Haitian taste.
6. Kibi – A Spicy Party-Appetizer with Meat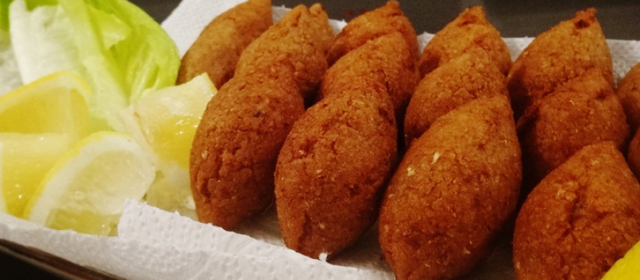 What is it: Kibi is basically a loan dish from the Arabian cuisine that has become a part of the traditional Haitian culture foods. This appetizer is one of the most favorite choices for traditional parties like a wedding, Thanksgiving, and even a casual get-together.
What does it taste like: It basically has a rich taste, being quite spicy with its filling of ground meat, usually of beef or lamb.
7. Lalo Legume – Another Common Haitian Food with Jute Leaves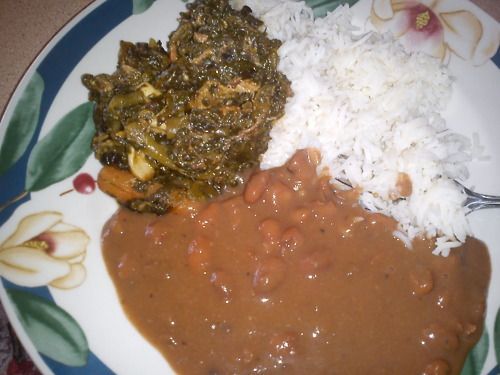 What is it: This is a staple legume dish, made with rice, beans, and lalo (jute leaves). Often cooked with meat, crabs, and other non-vegetarian choices, you can also go for a completely vegetarian or vegan variety.
What does it taste like: The gravy consisting of lalo gives it a specific flavor, that goes perfectly well with the assorted vegetables, or with meat.
8. Mayi Moulin – Staple Haitian Cornmeal Dish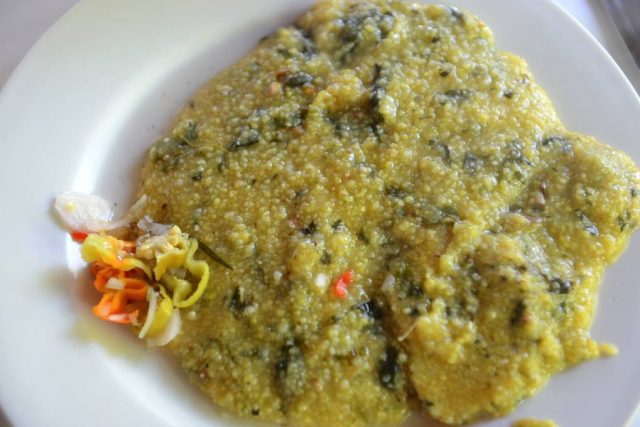 What is it: In many parts of Haiti, cornmeal is often substituted for rice, and this dish is one example. Mayi Moulin is often consumed with smoked herring (sos pwà).
What does it taste like: It varies depending on what side dish you are consuming with it.  If you taste it by itself, you will get the pleasant aroma of garlic, shallot, and butter.
9. TomTom ak Kalalou – A Vegan Dish with Breadfruit & Okra
Youtube.com
What is it: This is a typical vegetarian gravy dish cooked with breadfruit and okra.
What does it taste like: The combined tastes of cooked fruit and spices deliver a unique flavor to the dish.
Now that you know about these traditional dishes from the country, it would be much easier for you to hunt down the best restaurants that serve them, while you are on a holiday trip to this beautiful island on the heart of the Caribbean Sea.