The Hungarian cuisine is spicy (they love their paprika!) and elaborate. They consume a lot of cheese and meat, as well as soups and stews, while the desserts are famous all over the world. Moreover, what is striking about this cuisine is its inherent diversity as recipes differ from place and place.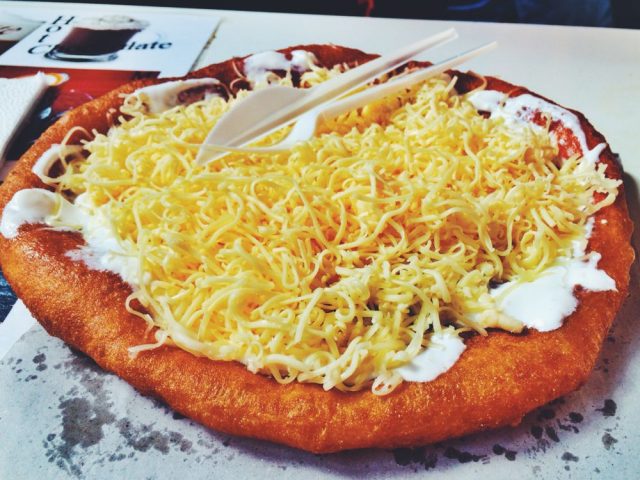 1. Gulyás (goulash) – The national dish
What is it: Chunks of beef and vegetables are cooked with a dash of the quintessential paprika. Literally meaning herdsmen, this dish was traditionally cooked over open fire.
What does it taste like: It's taste lies in a midway riff between a soup and a stew. The paprika gives the necessary hotness to the beef which balances the bluntness of the veggies.
2. Lángos – A traditional favorite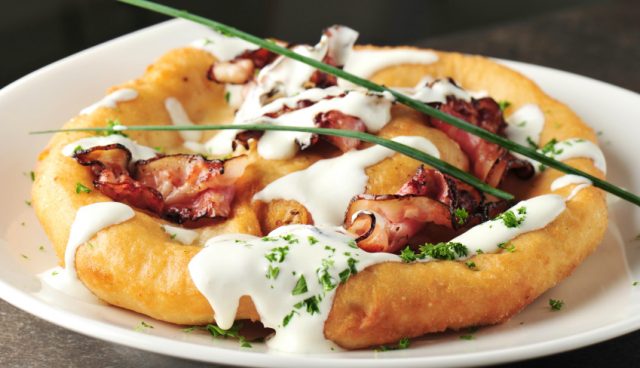 What is it: Deep-fried bread topped with sour cream and cheese.
What does it taste like: Do not go by the short description! Just have a bite and you will realize how the simplicity of the flavors makes it a treat for the taste buds.
3. Főzelék– A typical vegetable stew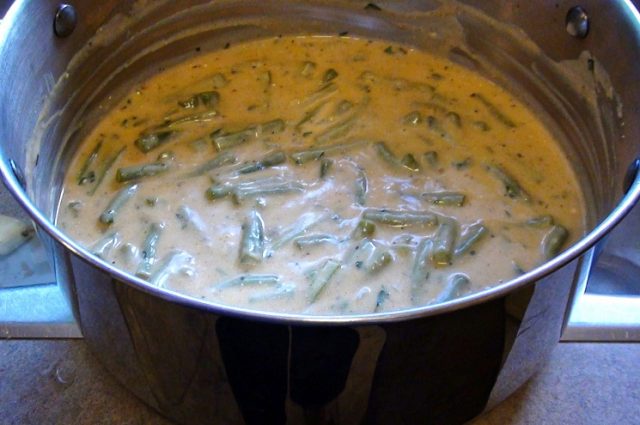 What is it: A thick stew made with vegetables like cabbage, potatoes, bell pepper, peas, carrots, lentils, and spinach. It is made zesty with lemon juice, tomatoes, and paprika.
What does it taste like: A fulfilling meal, this traditional Hungarian food is wholesome and flavourful. If you are crazy about sticking to your diet, then this food surely will fit in your menu.
4. Halászlé – The fisherman's soup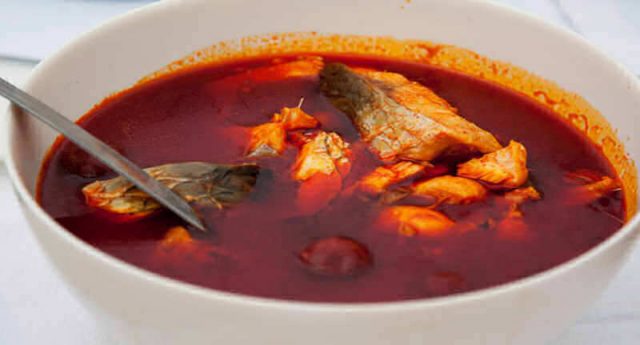 What is it: A thick red-colored soup made with an assortment of river fish and lots of paprika.
What does it taste like: Another recipe that was traditionally cooked in an open oven, this dish is famous for its spicy taste, the authentic fishy aroma, and the beautiful texture.
5. Paprikás Csirke (Chicken Paprikash) – Chicken in sour cream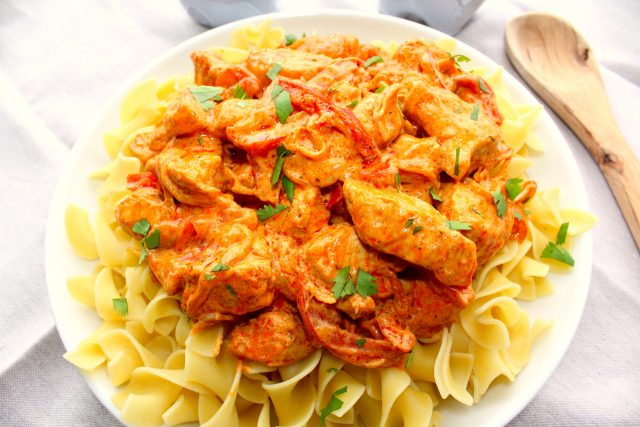 What is it: Chicken cooked in cream and paprika along with olive oil and bell peppers.
What does it taste like: The main ingredient gives it a piquant hotness. If you're not into chilies, be careful with this!
6. Túrós Csusza – The popular cheese meal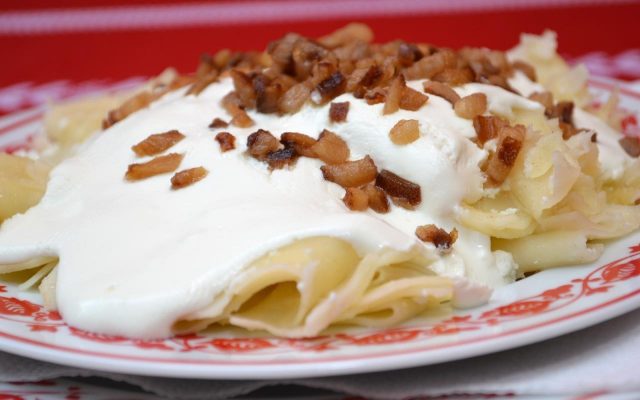 What is it: Pasta cooked with Hungarian túró cheese and szalonna bacon.
What does it taste like: This savory dish can be had during any time of the day. The cheese makes the pasta tender, while the bacon adds a very necessary meatiness to the whole dish.
7. Töltött Kaposzta – An authentic stuffed cabbage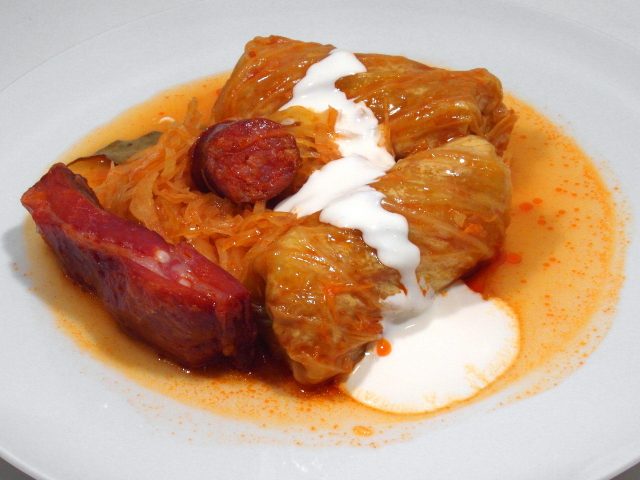 What is it: Cabbage leaves are pickled and stuffed with a mixture of meat and rice. It is then topped with sour cream.
What does it taste like: It is a popular snack, and quite rightly so! A perfect blend of nutrition and flavor!
8. Dobostorta – A Hungarian novelty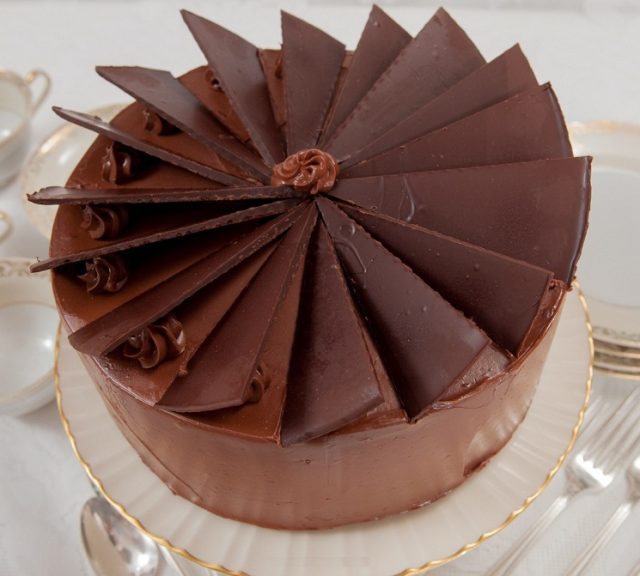 What is it: Named after the Hungarian confectioner, József C. Dobos, it is a chocolate sponge cake layered with buttercream. The cake is topped with a caramel layer.
What does it taste like:  The buttercream layer is a culinary novelty that was pioneered by Mr. Dobos. The chocolate sponge cake accentuates the holistic mush of the pastry.
9. Mádartej – A popular dessert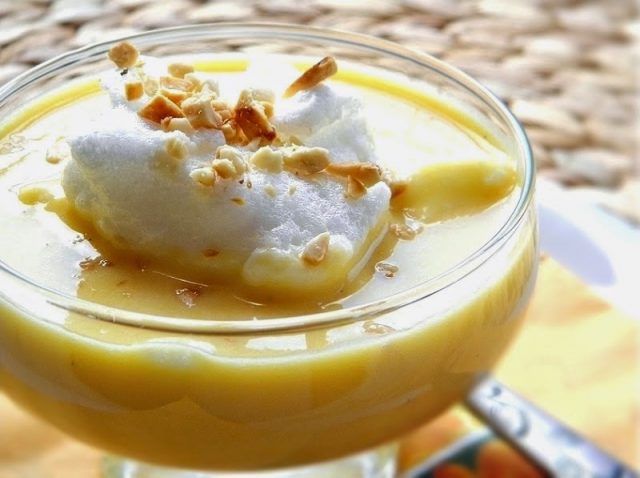 What is it: Vanilla custard is elaborately covered with fresh meringue.
What does it taste like: If there were some things that money can't buy, then it would surely be the aroma and taste of this dessert. Aphrodisiac!
10. Pogacsa – Traditional biscuits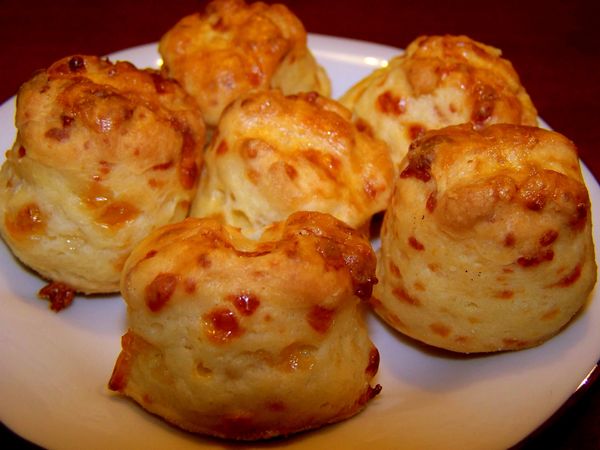 What is it: Sweet small cookies having a dense texture with cheese sprinkled on top.
What does it taste like: Often used as a delicious appetizer for parties and celebrations, these cookies are the light on the stomach but exquisite in taste.
Hungarian foods provide a wide array of options from wholesome meals to finger foods to sumptuous desserts. This list is our pick and your's can absolutely differ, but the exploration should continue!