Ireland is famous for its seas and the greens, its forts and castles, its folklore and mystic tunes, culture and traditions, and of course, its age-old cuisine. When it comes to their food habits, Irish desserts are probably the first thing that comes to our mind. The aim of this list is to get you acquainted to the most popular Irish desserts, their local names, and what they are like. Here you go.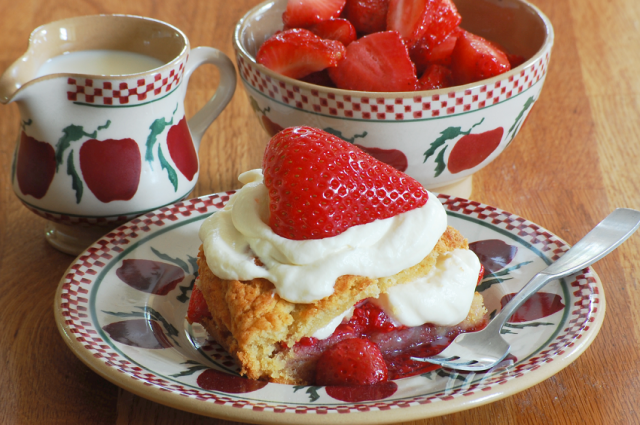 1. Irish Cream Brownies – Authentic Light Chocolate Cookies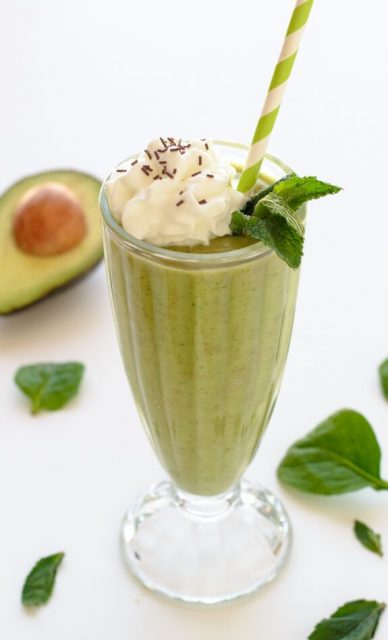 What is it: Favorite to both young and old alike, these are popular, classic choco cookies made in a very traditional style, baked in the oven, and then served when fudgy and crispy. This healthy confectionery can be equally good as a menu for a holiday dinner or tea party starter, or just for a crowd. However, variations, like chocolate replaced with coffee, are often used.
What does it taste like: As you place your order and wait at your restaurant table, you will be surprised to get the mesmerizing aroma of Irish cream, eggs, butter, and chocolate all at a time, and this 'trailer' would fill your heart even before you take the real bite and fall for its delicious taste!
2. Irish Guinness Cake – Original Choco-Orange Culture Dessert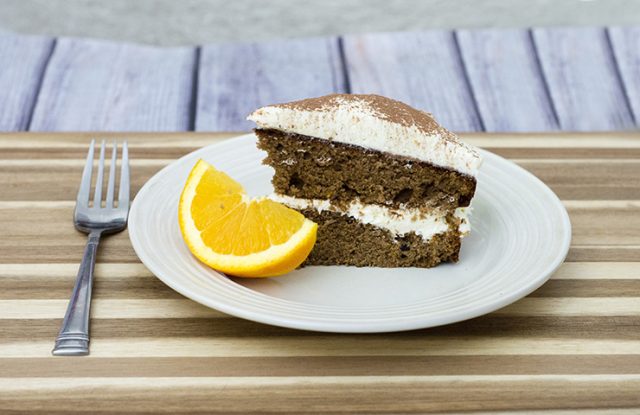 What is it: Alcoholic beverages like whiskey, beer, wine, etc., are often used in Irish cuisine, and the name of this dish comes from 'Guinness Stout' (a kind of strong beer), which is one of its essential ingredients (though you might order for it without alcohol). These are basically layered creamy pastries with orange cream and a chocolate twist alternating with each other. The cake, made with a fruity-egg combo, is also a favorite item in traditional holidays and parties like Easter, and Xmas. However, this appetizer is even enjoyed during summer. Interestingly, lemon or other citrus peels are also used in place of the orange ones just as variations.
What does it taste like: Needless to say, how awesome will the combo of the fresh citrus aroma of orange and the baked eggs, along with the Guinness Stout, will perfectly blend with each other to give you the final smile on your dinner table.
3. Apple Cake – Common Dessert for Christmas Holidays & Parties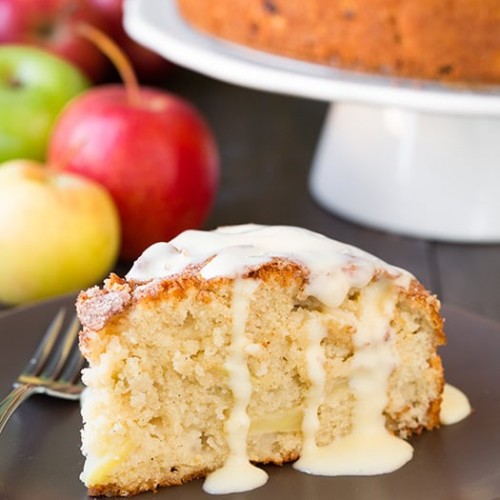 What is it: This is an old native mashed apple dessert dish that is often made during Christmas. It is made from different flavorings with the base ingredient being flour. The process of icing is done separately like most other cakes, after which it can be stored for quite a few days.
What does it taste like: When baked, one can't understand the presence of apple in it, but can only get the idea when he/she takes the first bite.
4. Irish Chocolate Potato Cheesecake – Centuries-Old Famous Paleo Dessert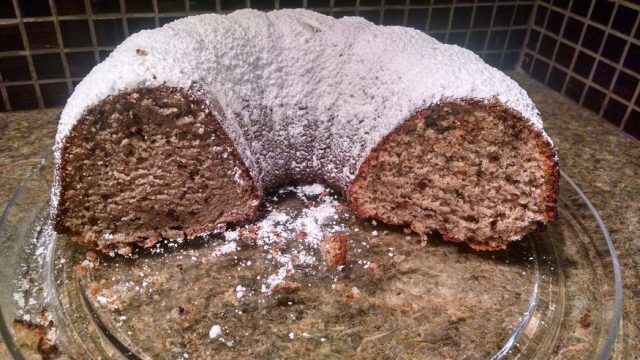 What is it: Irish people have known potato for centuries, and the natives would use potatoes to their bread and cakes for keeping them moist. Thus, this dish is a very ancient one, with its history dating back to the early 1800s. In fact, chocolate itself came to the country in the 1600s and began to be used in cakes since the early 1700s. This cake can be served in many a way – dusted with powdered sugar, drizzled with cheese frosting, or an extra dash of lemon glaze.
What does it taste like: While you might wonder, how potato might taste like when used in a cake, you would actually be surprised to see the result when the cold dessert will melt in your mouth with its characteristic cocoa flavor, mixed with spices like nutmeg, cinnamon, and so on!
5. Irish Trifle – Layered Custard Dessert Especially for Kids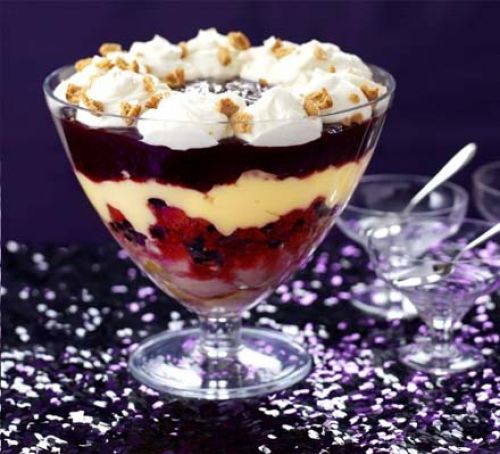 What is it: This dessert is also very traditional with a typical fruity taste and a charming getup. It is served spread with cream and various berries that give it the cool, final touch.
What does it taste like: The fantastic sweet and fruity flavor is the main attraction of this dessert dish. Also, the toppings of the many berries give it a mildly tangy sour taste.
6. Irish Moss – Traditional Vegan Pudding Dessert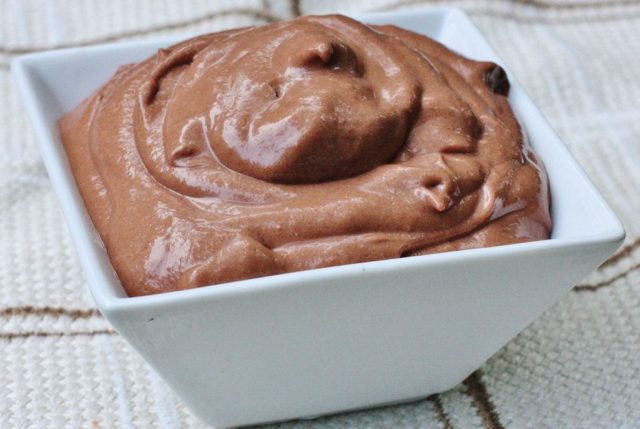 What is it: This pudding is frequently served in many gatherings, and is also readily available in many restaurants or pubs. Chocolate, here, is again another vital ingredient of this traditional Irish dessert. Quite excitingly, this dessert comes as good news for vegans, since the dish uses no dairy product (and the milk used in it comes from coconut).
What does it taste like: The pudding has a subtle flavor, especially, the scents of vanilla, maple syrup, cocoa, and moss gel all combine and contribute together to your taste buds.
7. Mint & Chocolate Smoothie – Typical Green Dessert for St. Patrick's Day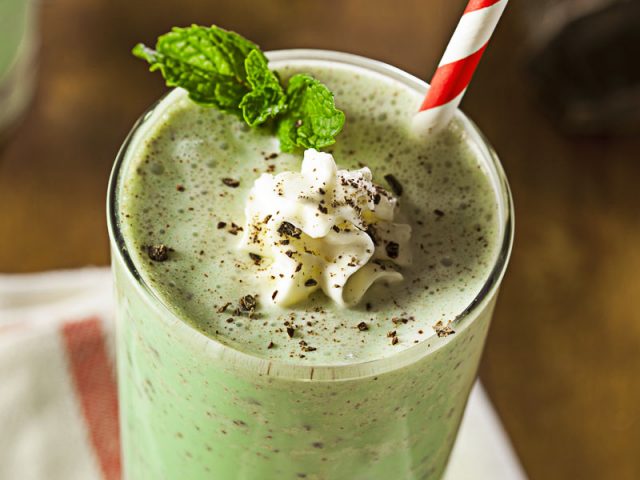 What is it: This smoothie is a themed dessert, since it is green, and this is the lucky color for the Saint Patrick's Day, the biggest celebration of the country. One should try this great dish at least once while visiting the country since this is a part of their tradition. The green coloration comes mainly from the leafy greens – spinach and mint – used.
What does it taste like: The dessert is typically served chilled. Once you take a scoop in your mouth, you are bound to wonder as to how the flavors of bananas, cream, mint, avocado, chocolate chips and coconut cream can mix so amazingly to render such a unique taste to a dessert dish!
8. Frozen Mochaccino Ice Cream – Easter-Special Coffee & Choco Dessert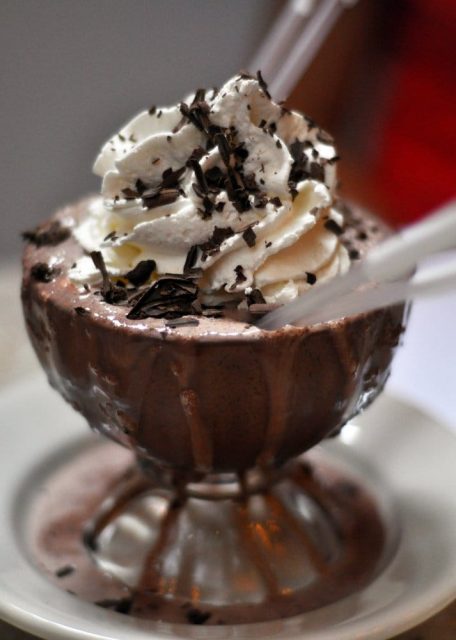 What is it: This is basically an ice cream mixed with strong Irish coffee and chocolate chips, and a few other simple ingredients, making it easy to digest. Also, FYI, the dish is usually made using the very popular Bailey's Irish Cream in restaurants these days.
What does it taste like: The flavors of whipped cream, along with coffee and choco-chips are sure to give you a real cold shot after a hot and spicy sumptuous dinner.
9. Irish Goody – Traditional Bread Pudding Dessert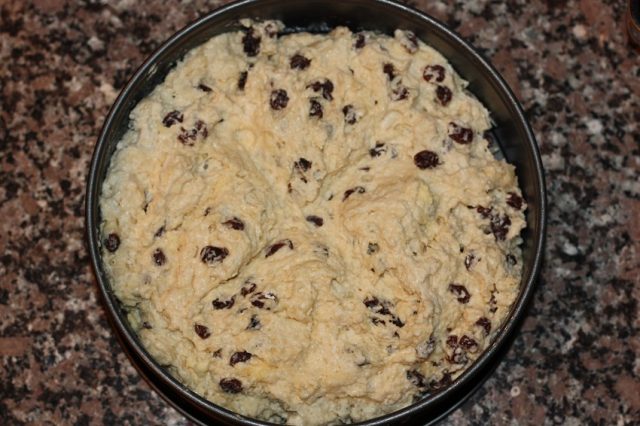 What is it: This is a simple and old Irish sweet dish prepared with just three primary ingredients – bread, milk (or water), and sugar, along with certain spices. Interestingly, this is often served to kids suffering from an upset stomach. Eaten mostly by children and older adults on the St. John's Eve, the dish has been modified in recent time adding cocoa, chocolate drops, etc. The dish can be served hot or after cooling slightly.
What does it taste like: Soon after cooking, the appealing flavors of cinnamon, pumpkin, and fresh milk combine very well, spreading a wonderful aroma, giving this healthy dish an awesome taste.
10. Luck of the Irish Dessert Squares – Mint & Chocolate Cheesecake for St. Patrick's Day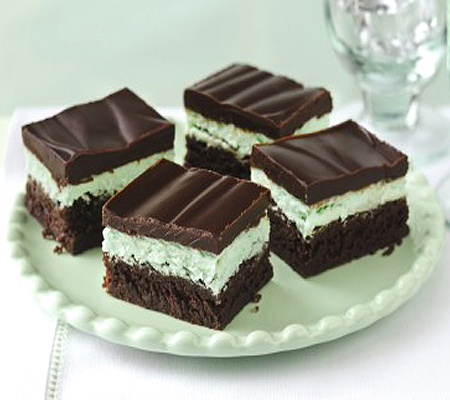 What is it: This cake dish probably tops the list of mini desserts list especially on the St. Patrick's Day. The dish in itself is considered extremely lucky and is specially prepared for the biggest celebration of the country. Made with different flavors and food colorings, the dessert is often garnished with green foodie decorations denoting the color of the holy fest.
What does it taste like: This is a wonderful never-before combo of mint, cheese, and chocolate, as the subtle taste of the cold dessert will surely make you close your eyes in a tasteful satisfaction.
11. Irish Car Bomb Cake – Alcoholic Dessert Replicating Whiskey Shots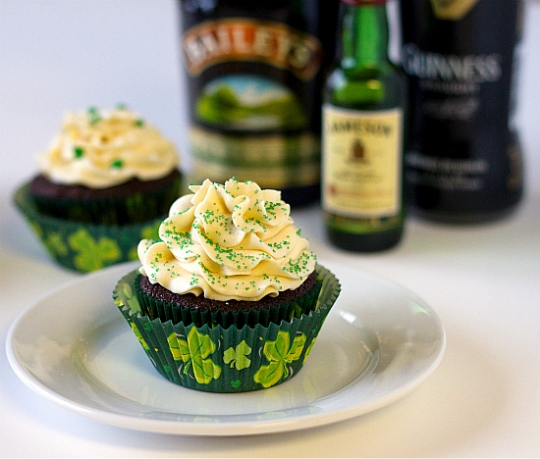 What is it: This is a cake imitative of a shot drink named 'Irish Car Bomb', made of Irish whiskey and Irish cream liqueur poured in shot glasses, and then, dropped into a glass of Guinness beer. There are different ways, however, for preparing this fun-cake. It can be baked as a single large cake, or else, in small cups to make it look more real.
What does it taste like: The many different flavors of sour cream, chocolate, and butter renders an excellent aroma to this bizarre dessert. However, as mentioned, you might find a variation in taste, depending on from where you get them from.
12. Northern Irish Oatmeal Cake – An Old-fashioned Gluten-free Dessert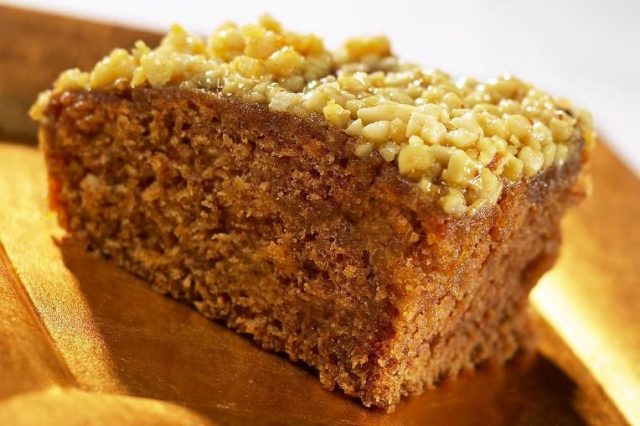 What is it: Oatmeal is a common ingredient in the cuisine of Northern Ireland, and needless to say, this dish is incredibly healthy, and moreover, gluten-free. However, the process of baking it is a bit cumbersome for the chef, and you might need to wait a while to get it delivered, but it would be worth it.
What does it taste like: The enigmatic smells of spices like nutmeg, and cinnamon, the essence of vanilla, and the taste of eggs would certainly make you understand why the age-old Northern Irish people were so much in love with an apparently simple thing like oats!
So, that's our choicest list that explores through the representative dessert dishes of Ireland, as we tried our best to give you that yummy-experience right here, online, before you plan for an amazing trip to the island country. So, now, why not indulge your taste buds a bit more in having a taste of one of the oldest cuisines of the world?