The Jamaican cuisine has a lot of influences of different food cultures from around the world including that of the local aboriginal people dwelling there, as also Spanish, Irish, British, Africans, Chinese, and Indian, as and when they inhabited the island. Whichever way, the Jamaican foods are unique, and worth a special mention, especially their mouth-watering dessert dishes. So, here is our choicest list, along with names and all details, to get you acquainted to the real spirit of Jamaican desserts.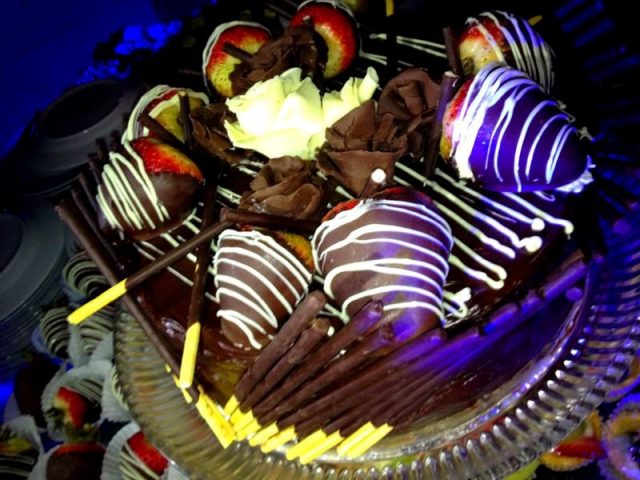 1. Banana Pancake – Authentic Jamaican Fried Dessert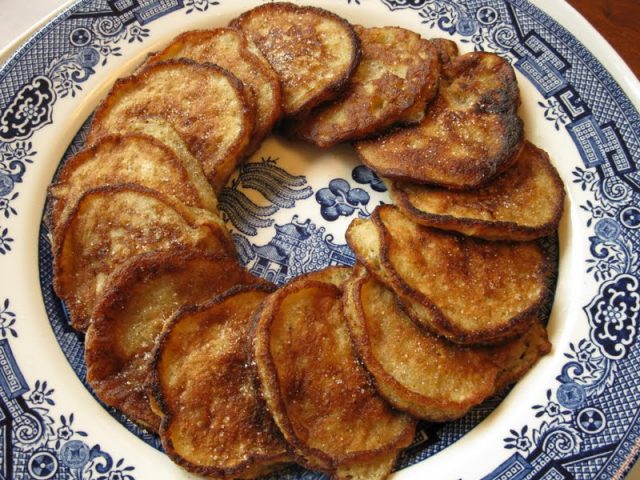 What is it: Banana pancake is nothing new, and is a favorite dish in many parts of the world. However, each country has its own style and tradition of making this dish. For the Jamaican version, ripe or tender (best, if overripe) mashed bananas are mixed with lots of kitchen-goodies from the country's cuisine, and then fried like fritters. This one is also a common breakfast or brunch dish often served with powdered sugar sprinkled from the top.
What does it taste like: The scent of fried bananas, along with the spices gives it a distinctive flavor, especially when served just-fried. Plus, the mildly crispy sugar garnish adds that special appeal to this classic dish.
2. Jamaican Coconut Toto – Traditional Finger-Food Dessert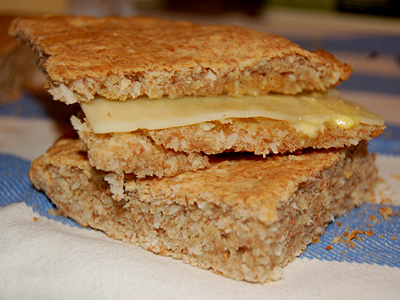 What is it: Pronounced as 'toeto', this one is a traditional Jamaican dish, so much popular that the readymade ingredients can be found in any of the supermarkets. Initially, these cakes are prepared using molasses and then cooked over hot coal furnaces. As the name suggests, its primary ingredient is coconut, where the flavor of this tropical fruit rules.
What does it taste like: This dish is incredibly delicious and would be prepared quickly if you place an order in a restaurant soon after your Jamaican dinner.
3. Gizzada – Jamaican Tart Dessert Dish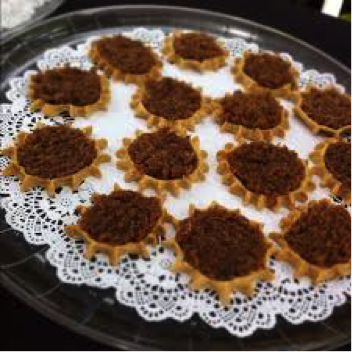 What is it: The dish is thought to be of Portuguese or Jewish origin, and is also called guizada in the Portuguese language. There are other names as well, including grizzada and pinch-me-round. Basically, the dessert is a small tart, having a crispy envelope with a spicy-sweet stuffing of grated fresh coconut.
What does it taste like: The combo of nutmeg, sugar, and butter, mixed with coconut is simply superb and, of course, unique.
4. Blue Drawers (Duckunoo) – Steamed Leaf-Wrapped Party Food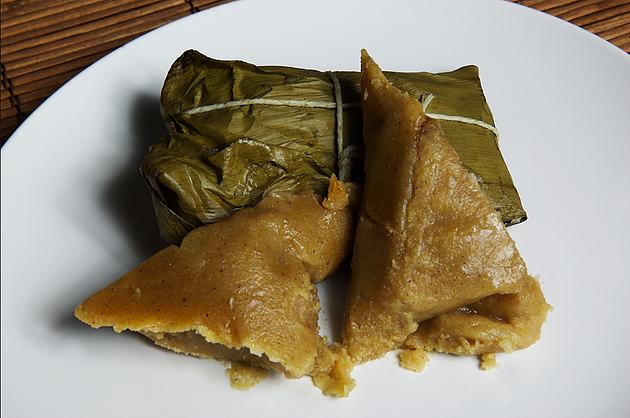 What is it: Also called blue draw, dukunnu, and tie-a-leaf, this dish is traditionally cooked with a base of cornmeal, though variations like sweet potato, green bananas and cassava are also quite a much common. Once processed, the ingredients are wrapped in banana leaves and then steamed for a specified period of time. The dish is also a smart carry-away picnic or party menu item because of its packaged nature.
What does it taste like: The dish is something between hard and tender that you need to bite through (much like solid jaggery). Additionally, the nice, sweet flavors of cinnamon, vanilla, coconut powder, etc., mix so well that you can't imagine unless you take a bite of it!
5. Coconut Drops – Jamaican Healthy Gingery Dessert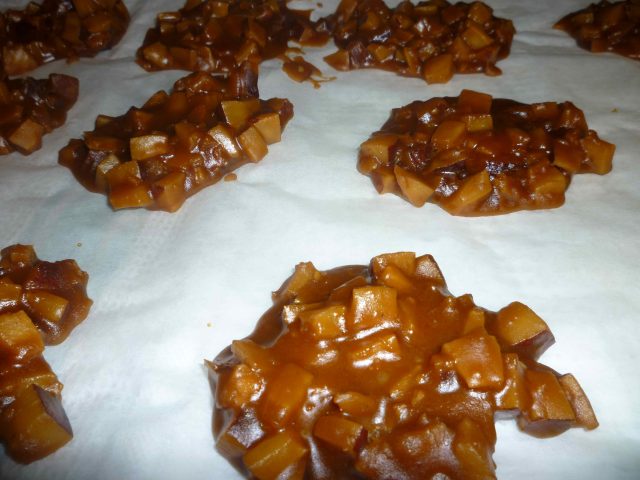 What is it: This one is made of dry coconut flesh, brown sugar, and ginger, and is often served cold or at room temperature. The dish is also known as cut cake.
What does it taste like: This simple dish is pretty healthy and tastes no less, compared to its nutritional value. The ruling flavor of this dessert is ginger, which adds to the fantastic taste of this crispy dessert.
6. Jamaican Sweet Potato Pudding – Baked Dessert for All Ages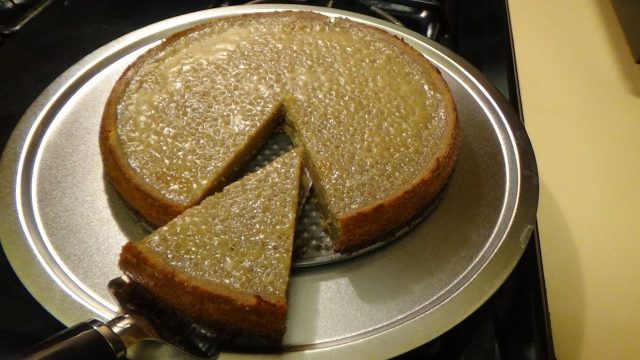 What is it: Sweet Potato Pudding is a traditional dish, and honestly, you might need to wait for quite some time, if you would place an order for it. Conventionally, the sweet potatoes need to be grated by hand. This yummy pudding dish is loaded with raisins, coconut, and vanilla, and is a hot favorite to people of all ages – kids to adults.
What does it taste like: Take a bit of this dish, and you would know how the enigmatic smells of toasted coconut, mixed with the essence of vanilla, can do much justice to your taste buds.
7. Grater Cake – Typical Pink-top Coconut Dessert Snack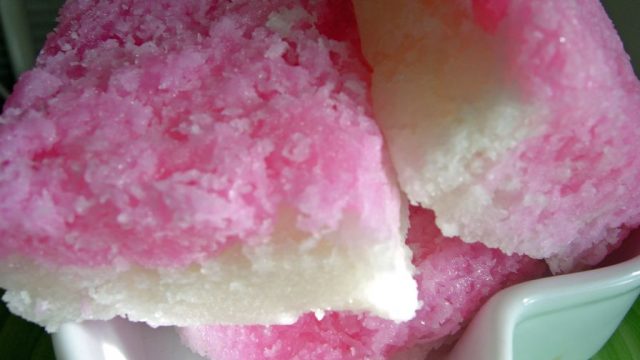 What is it: This dessert can be called very interesting in the sense that, it has a bright pink or red hue, which makes it even more appealing especially to children. This favorite dessert is also made from coconut and is even served as a snack. You can easily store it in your refrigerator for a few days.
What does it taste like: The flavoring of mint mixed with coconut is the real secret of its fresh taste.
8. Jamaican Mango Cheesecake – Layered Confectionery Dessert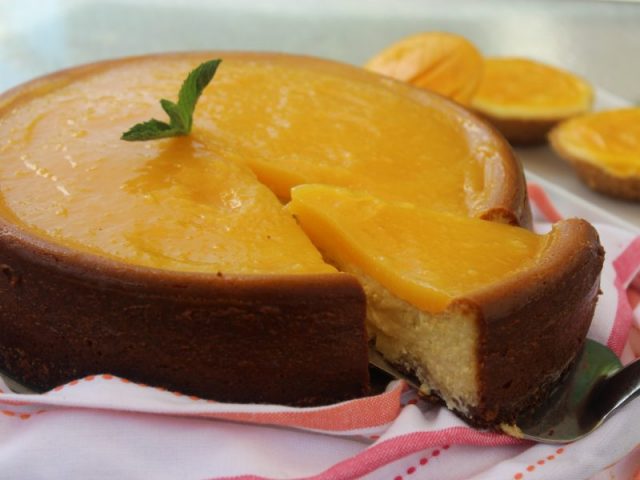 What is it: When we say 'mangoes', it is evident that this one is a summer dessert. It is a layered cheesecake made with a variety of ingredients including mango pulp or puree, chocolate, peanuts, oranges, along with several additions and variations, and is strongly recommended for cheesecake lovers.
What does it taste like: You would keep saying "mmm" as your teeth run through the layers. The ruling flavor is undoubtedly mango, as the name suggests. This is certainly an exception since most of the Jamaican desserts are ruled by the aroma of coconut.
9. Ginger Cake – Famous Jamaican Traditional Tea-Party Dish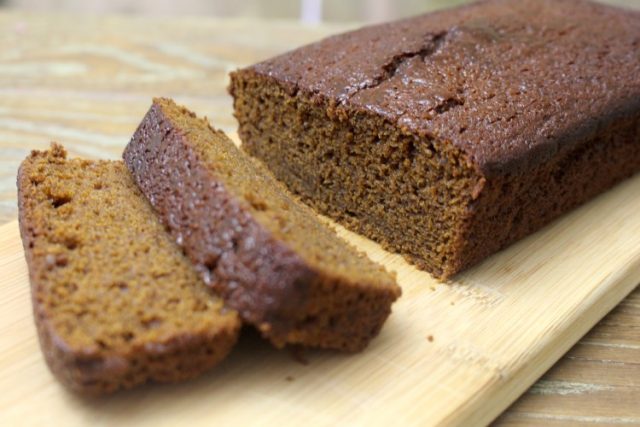 What is it: Like bread, ginger cakes are usually made as loaves, and are a bit sticky. It has a very interesting style of preparation. The ingredients of this dish are many, including ground ginger, stem ginger, cinnamon, full-fat milk, golden syrup, etc., and of course, eggs and butter, like most other cakes.
What does it taste like: From what we mentioned above, you can understand how awesome it will taste when the first bite of the cake releases the aroma of ground and stem ginger, along with the other goodness of a regular cake. Tastes best with hot tea and coffee.
10. Jamaican Rum Cake – Signature Confectionery for Christmas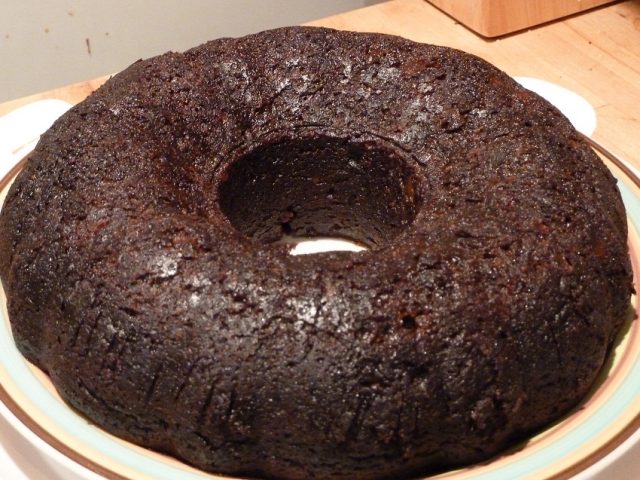 What is it: Also called the 'Jamaican Christmas Cake' or 'Jamaican Fruit Cake', the dish has a lot in it – essences, powdered spices, fruits, alcohol, and so on. Naturally, this cake dish is baked and is people's favorite during the Christmas and New Year season, when it is often bought, ordered, or prepared in many homes.
What does it taste like: The stunning taste of red wine, mixed with spices like nutmeg, cinnamon, dry fruits, vanilla, etc. are sure to land you among the Xmas stars even if it is summer or springtime!
They say, the primary traits of an entire nation, including traditions, customs, and food habits, are often influenced by factors like geographical location, basic needs of the people, associated practices, and so on. You must have noticed that the Jamaicans have a strong affinity for coconut, which you would find in almost all desserts here. Since Jamaica is an island country in the Caribbean Sea, surrounded by lines of coconut trees, the fruit easily made a place in their everyday cuisine!