Situated on the west coast of the Indian Ocean, Kenya has exchanged culture with different other nations, which is especially reflected in their wide range of foods and the popular food habits. Here is an exclusive list of a few of the most popular Kenyan dishes that are sure to lure you to pay a visit to this beautiful African country.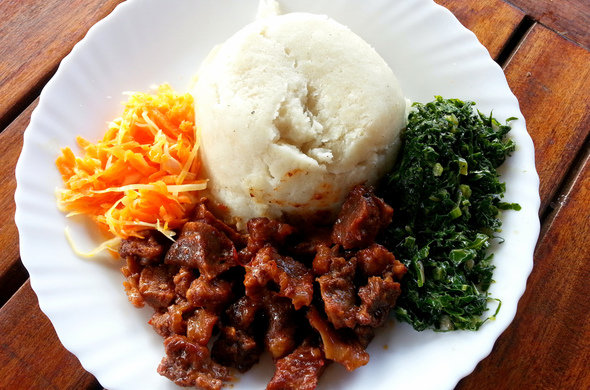 1. Ugali – Typical Cornmeal Mush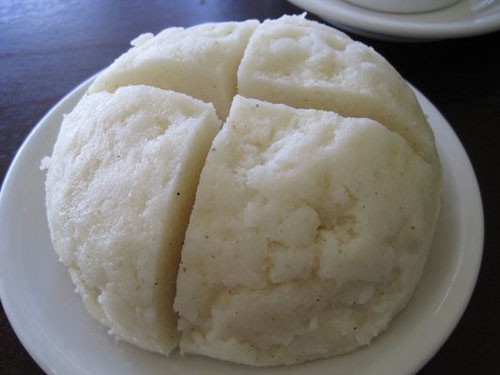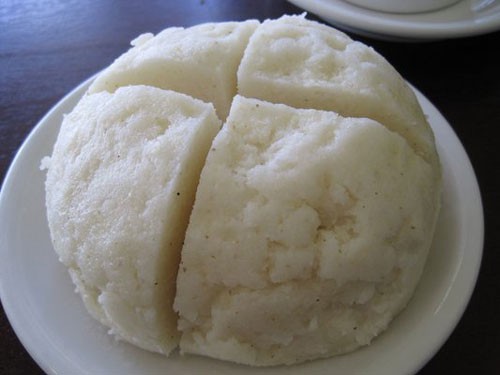 What is it: Basically just finely ground cornmeal boiled in water, it is probably the most popular medium for eating main course dishes in this country. Ugali is also easy to digest.
What does it taste like: Tastes a bit salty and has a typical flavor of its own, if eaten alone.
2. Sukuma Wiki – Traditional Vegetarian Greens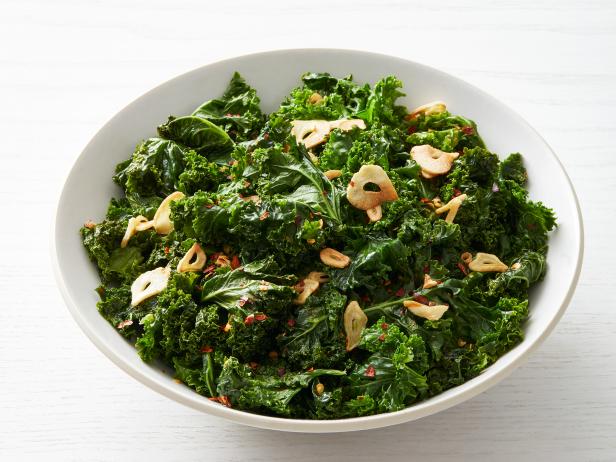 What is it: The name of this dish translates to "pushing the week". It mainly consists of greens that are simmer-cooked with chopped tomatoes. The dish is prepared using a variety of leaves, including cassava leaves, sweet potato leaves, or pumpkin leaves.
What does it taste like: The taste varies according to the use of leaves since each leaf has a specific flavor of its own, which again is enhanced by the addition of different spices.
3. Nyama Choma – Staple Red Meat Dish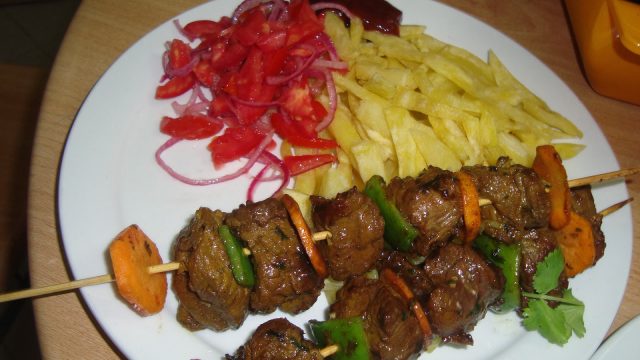 What is it: Nyama Choma is grilled meat – usually chevon or mutton (i.e. goat or sheep meat, respectively). The meat pieces or slices can be skewed or grilled loosely over an open fire with a variety of spices and herbs. This dish is also quite common for different celebrations, including wedding parties.
What does it taste like: Usually enjoyed with ugali and kachumbari, the slow-fire process makes the meat so tender that it will melt in your mouth, leaving you engrossed with its exotic aroma!
4. Kenyan Pilau – Popular Rice Dish Borrowed from India
What is it: This dish had long been borrowed from India. Also called 'pilaf', the Kenyan pilau is the modified version of 'pulao' or 'pulav'. It can be either vegetarian or non-veg and is prepared with a variety of spices, vegetables, and meat.
What does it taste like: Depending on the ingredients used, the taste varies. This spicy rice dish is full of assorted spices that release a combined flavor, along with meat and/or vegetables.
5. Matoke Ya Nyama – Unique Plantain & Meat Stew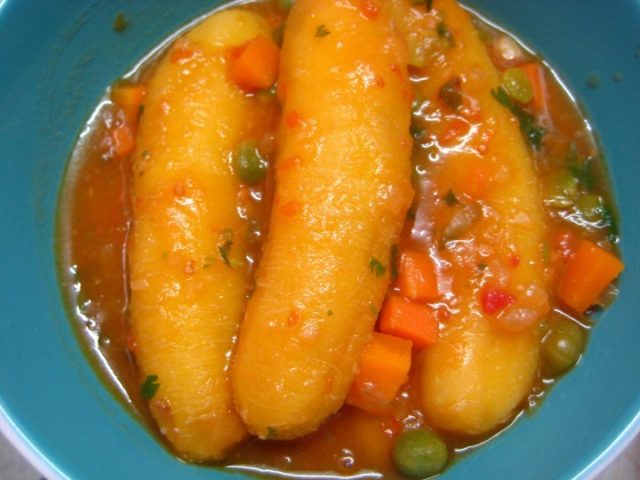 What is it: The primary ingredients of Matoke Ya Nyama are meat and green bananas. This typical African dish is consumed with ugali, paranthas, rotis, etc.
What does it taste like: It tastes unique in the sense that you have probably never tried the combined taste of stewed plantain and meat before.  Additionally, the inclusion of chopped tomatoes and other spices has rendered a specific flavor and some mild sourness.
6. Mandazi – A Common Dessert from Kenya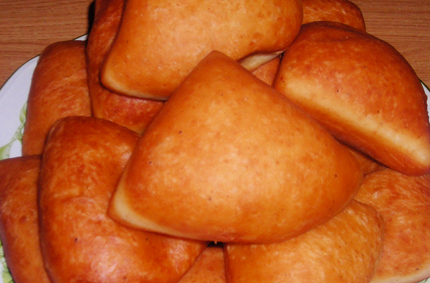 What is it: Known by different names like Swahili Bun, Swahili Coconut Doughnut, Ndao, Mahamri or Mamri, these are actually Kenyan donuts. Basically a kind of fried bread, it is often served hot and is one of the most common desserts of the Kenyans.
What does it taste like: The crispy outer cover tastes sweet and has a fluffy texture. When munched with certain sweet dips, you are sure to feel that these are filled more with fun than merely milk, sugar or flour!
7. Chips Mayai – Famous Street Snack from Kenya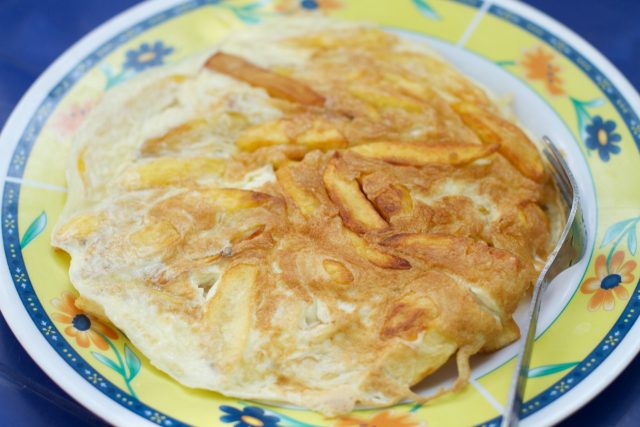 What is it: This is actually one of the most popular junk foods from the country with a taste of its own. Basically an omelet, the main ingredient of this pan-fried egg dish is French fries.
What does it taste like: Interestingly, other than the eggs and the French fries, the taste of the dish depends on whatever ingredients, spices or flavors the cook decides to add!
8. Kenyan Chapati – Classic Style Bread Dish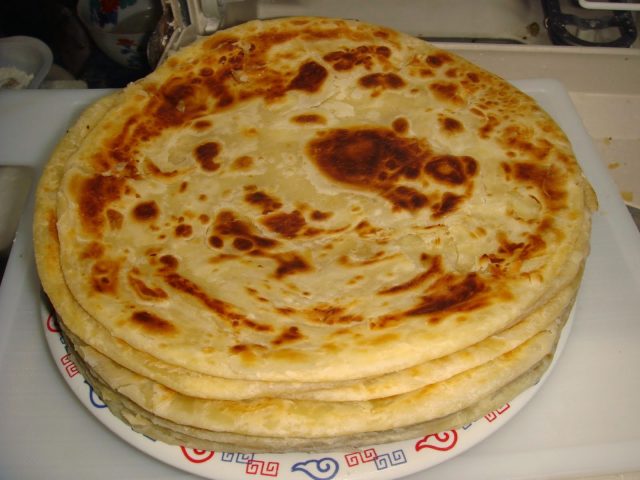 What is it: Like quite a few other dishes, although the Kenyan chapati has direct influences from the cuisine of the Indian subcontinent, this dish has been a highly popular and common medium of enjoying different other main course dishes.
What does it taste like: The Kenyan edition of chapati has a mild sweet taste, and the addition of clarified butter adds to its exotic classic flavor.
If you are reading this list, you are surely a lover of foods from around the world; and now that you are acquainted with these famous Kenyan dishes, why not plan for a trip to the country? You would board your flight back home with a mind to pay a second trip to Kenya!