Desserts from Korea are always known for their world-class taste and vibrant, colorful appeal – Korean rice cakes, candies, pastries, cookies, pancakes are only to name a few. They are not just old and traditional, but also equally satisfying, and you wouldn't understand unless you get acquainted to a few of these. Now, here's a list of the few of the best ones for you from both North and South Korea.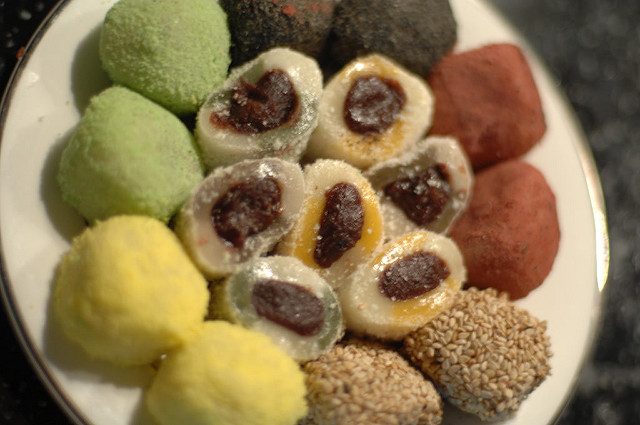 1. Patbingsu – Korean Shaved Ice Dessert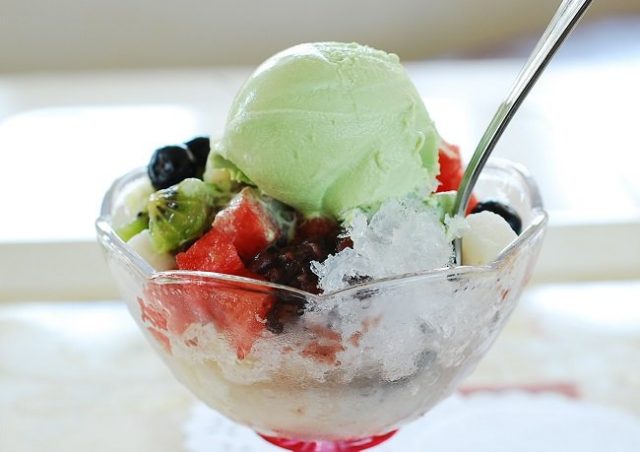 What is it: Literally meaning "red beans shaved ice" in the Korean language, this is a cold dessert dish with a sweet topping (usually ice cream) over different kinds of fruits, which makes it both tasty and healthy. A few modern versions of this popular traditional dish are also available, which are often served in different summer parties, gatherings, and 'hollye' (wedding).
What does it taste like: The flavors of a variety of fruits, infused with the frozen red bean paste and other ingredients make this delicious dessert even more special.
2. Bungeo-ppang – Traditional Fish-shaped Pastry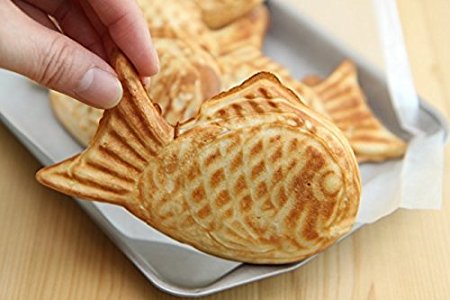 What is it: Literally meaning 'carp bread', this confectionary dish is necessarily fish-shaped and is stuffed with a sweet paste of red beans. However, when it is sold as a street dessert food, it is usually stuffed with pastry cream, chocolate etc.
What does it taste like: Depending on the stuffing, the taste of this dish varies. However, the traditional bean paste stuffing is most popular to render an authentic flavor to this item.
3. Dasik – Crispy Sweet Accompaniment for Tea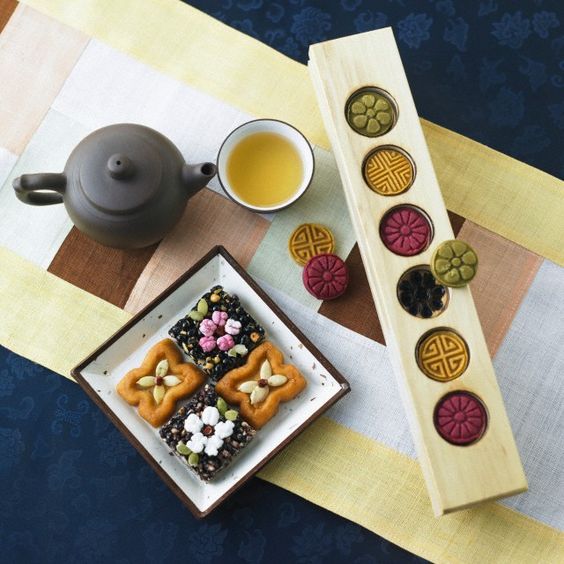 What is it: Available in various shapes, colors and sizes, these are basically cookies that are usually served with tea or coffee, and are typically made of ingredients like rice flour, soybean, chestnut, black sesame, and pine pollen.
What does it taste like: Dasiks are very crispy with the distinct flavors of toasted sesame seeds, flour, and chestnuts.
4. Songpyeon – South Korean Thanksgiving Day Cake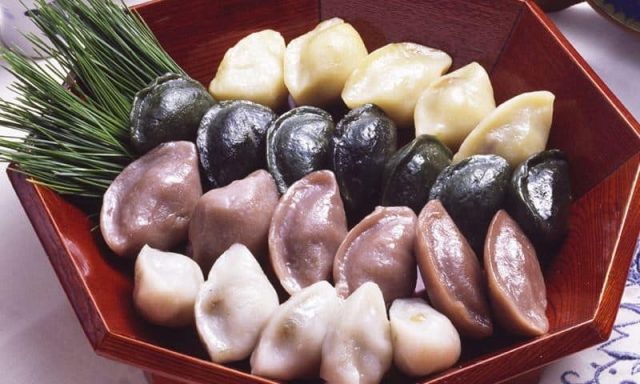 What is it: These are traditional half-moon-shaped rice cakes that are made and eaten on the Chuseok – the Korean Thanksgiving Day and autumn harvest festival. This is also a representative food of the traditional Korean culture.
What does it taste like: The rice flour envelope and the sweet fillings made of sesame seeds, honey, sweet red bean paste or chestnut paste are sure to keep you spellbound.
5. Yaksik – Famous Steamed Rice Cake Dessert for Holidays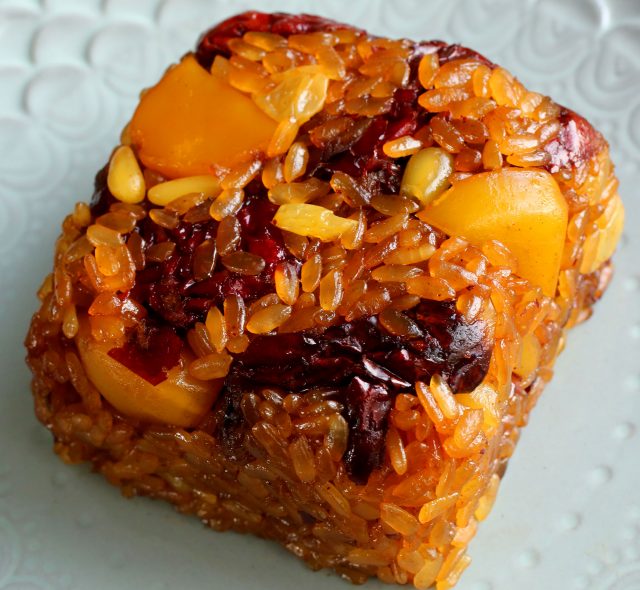 What is it: Like various other rice cake dishes, this is also one of the popular cakes primarily made of rice, and is traditional in both North and South Korea. It is usually made on the 15th of January holiday of Jeongwol Daeboreum. However, it is also a popular menu for weddings and hwangap (one's 60th birthday celebration).
What does it taste like: The combination of ingredients like the glutinous rice, jujubes, chestnuts, and pine nuts give it a very typically traditional Korean taste.
6. Yeot – A Solid or Liquid Old-fashioned Confectionary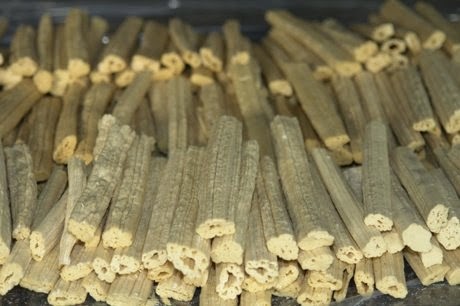 What is it: This is made of bap or cooked rice and malt barley as a base, and can be either liquid or solid, i.e. either a candy, taffy, or syrup.
What does it taste like: Other than cooked rice, the addition of ingredients including glutinous rice, mixed grains, glutinous sorghum, sweet potatoes, or corn, along with their fermented aromas, add a special flavor to this slow-cooked preparation.
7. Mandu-gwa – Dessert Dumplings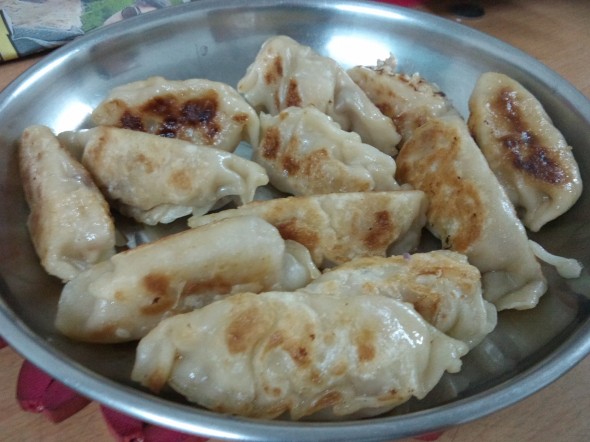 What is it: With Mandu meaning 'dumplings' and gwa meaning 'confection', the name of Mandu-gwa explains it all. Additionally, these dumplings are filled with different sweet ingredients and are served with a rice-syrup called jocheong.
What does it taste like: It depends on the filling. However, the traditional jujube, cinnamon powder, and honey filling is sure to help you understand the original taste of Mandu-gwa.
8. Gwapyeon – The Royal Dessert Sweets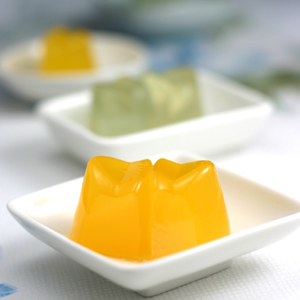 What is it: Gwapyeon has a jelly-like consistency and can be prepared from different kinds of fresh fruits and their juices. History has it that, this candied sweet dish was served in the royal courts of Korea's Joseon dynasty of 1392.
What does it taste like: Once you get the fantastic fruity taste of Gwapyeon candy, you would understand why this fruit-and-honey dish is a common item in the modern-day Korean banquets!
For all of you with a sweet tooth that often bites your tongue to munch something 'sweet' from time to time, these amazing authentic dessert dishes are a must if you ever be around Korea.